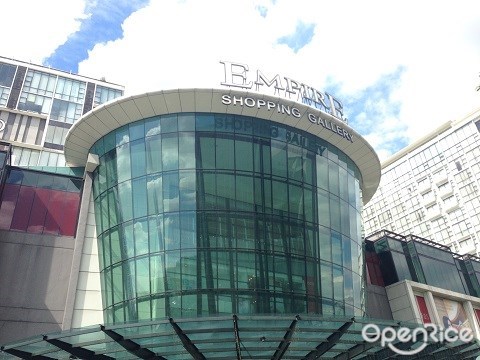 When it comes to dining in malls, Empire mall is often the preferred choice although it is not one of the major malls. Well, the perks are probably the lighter traffic congestion, better parking opportunities, a convenient location, equipped with a grocer and also a good selection of F&B outlets to cater for a number of cravings. Whether your tummy is calling out for Western, Malay, Chinese, Japanese, Thai or Fusion – you name it, they have it! All-in-all, it's a great place for family dining.
(The restaurants below are arranged in no particular order. Some of the establishments are not halal.)
1. Jibby & Co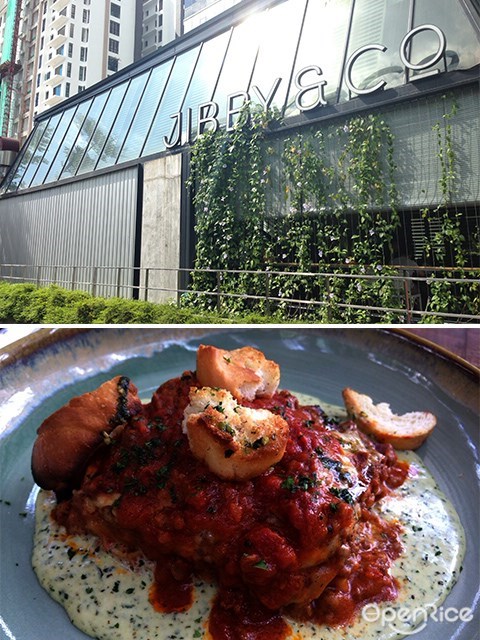 Many would probably have noticed – or at least heard of – what lies within the pretty little glass house right in front of Empire Shopping Mall. Since Jibby & Co. sprang into action early last year, its enchantment remains until today and, unfortunately for the patrons, a queue still forms every now and then. Maybe patrons are taking its tagline seriously – "Come for the Food, Stay for the Coffee" – and to add, stay for the desserts too! We are particularly fond of the breakfast menu here as well.
2. Fresco, Jaya Grocer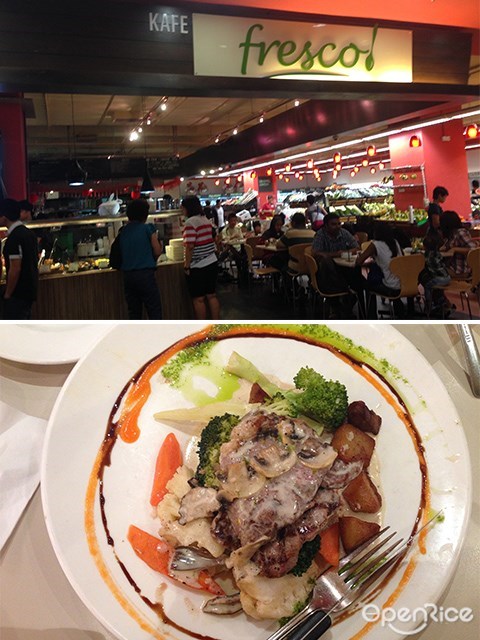 Where can you find a decent 200g sirloin steak cooked to perfection and accompanied with a generous portion of side dishes and delicious sauce at RM30 nowadays? Sounds a bit too good to be true, but indeed it is! In fact, head on over to the butcher just a few stone throw away and select a good cut of meat for yourself, be it beef, lamb or salmon. Then, just pay RM5 additional for cooking fee and tell the chef how you would like it to be cooked. Sounds like a good deal? Although the best deals here are the meat, its pastas, pizzas, appetizers, soups and salads are all generous in portion and glorious in taste as well.
3. Di Wei Chinese Restaurant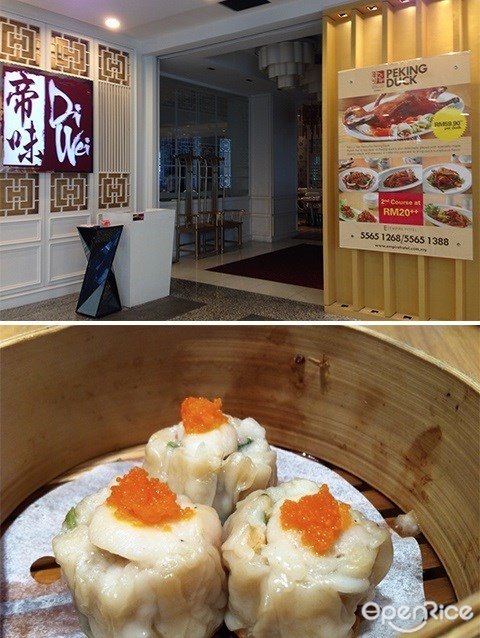 This being affiliated with Empire hotel, one can expect to have a very upscale and majestic experience here. Walking into the restaurant is like walking into a modern Chinese palace. The restaurant decoration is elaborate with white leather cushioned chairs, classy chandeliers and oriental wall paintings. The decoration akin east-meets-west and the whole theme translates smoothly into their cuisine – modern Cantonese delights. Many are quacking praises for its Peking duck. Apart from that, it also dishes out imperial Dim Sum dishes.
4. Four Seasons London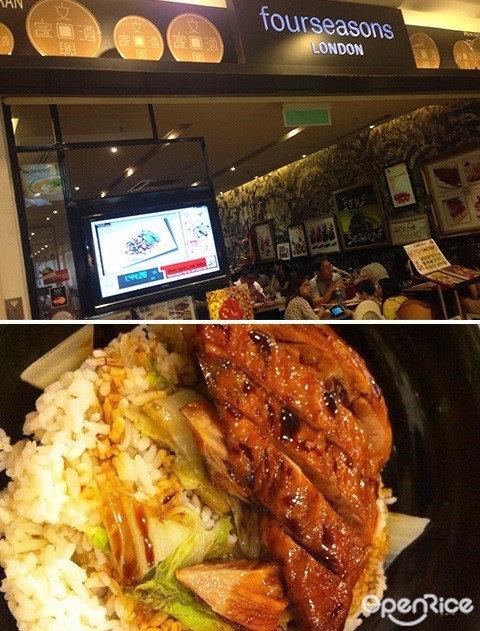 The name may be a bit confusing, but Four Seasons London really doesn't serve Western delicacies. On the contrary, it is a full-fledge Oriental restaurant specializing in its roasted meat, such as Roast Duck, Roasted Goose, Suckling Pig, Roasted Pork, Barbecued Pork and Roasted Chicken. Expect all meat to come with extraordinarily crispy skin and juicy, flavourful meat with the right amount of seasoning.
5. Whisk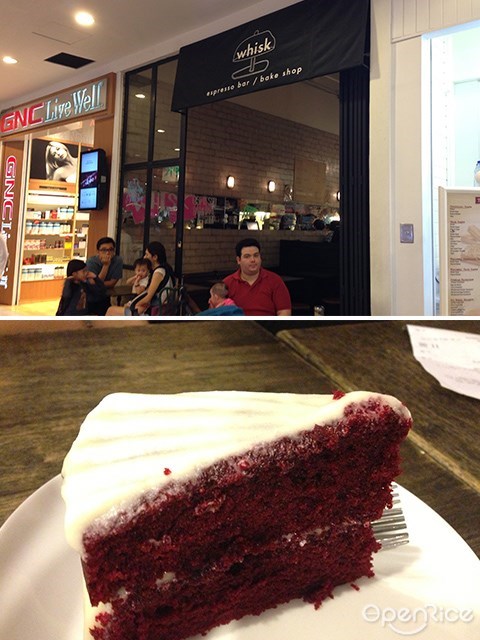 Get transported from the hectic mall to a faraway café in New York. The rustic designs and tiled floor sets the mood just right, as well as their cakes displayed on stands. Whisk's coffee needs no introduction – all of it is good. Doubling as a Coffee house and Bake Shop, it is also famed for its baked goods, especially its Red Velvet Cake, pretty Pink Stacks and Cupcakes.
6. Serai
What we like about Serai is that it offers our Malaysian favourites, some with a little Western twist. For starters, you can go no wrong with their Satay which is a generous chunk of meat which has been wonderfully marinated and perfectly grilled. For mains, either go traditional with the Serai Platter, go fusion with the Beef Rendang Penne, or go full-blown western with the Cheese Burger. It's amazing how diversified the dishes here are and yet it is all so good – from Malaysian, Fusion to Western. Don't skip the desserts. Must-try ones are the infamous Pavlova and Tiramisu.
7. Marutama Ramen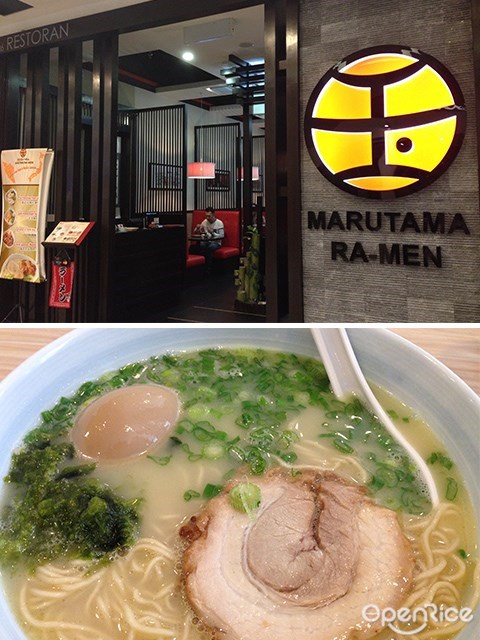 What sets Marutama apart from other Ramen houses is that it is actually the pioneer of chicken soup for ramen in Japan. Those who are fans of thick flavourful pork broth don't belittle this one. The soup is just as delicious as it is cooked for 5 hours daily over high heat by skillful Japanese chefs and it takes one chicken to make just two bowls of soup! Seven different kind of nuts are also used to boil the soup, disseminating a unique nutty hint into the milky broth. The second most important element in ramenology – the ramen. Noodles here are hand-made in-house by their Japanese master chef on a daily basis so as to ensure perfect texture and freshness.
8. Rakuzen Japanese Restaurant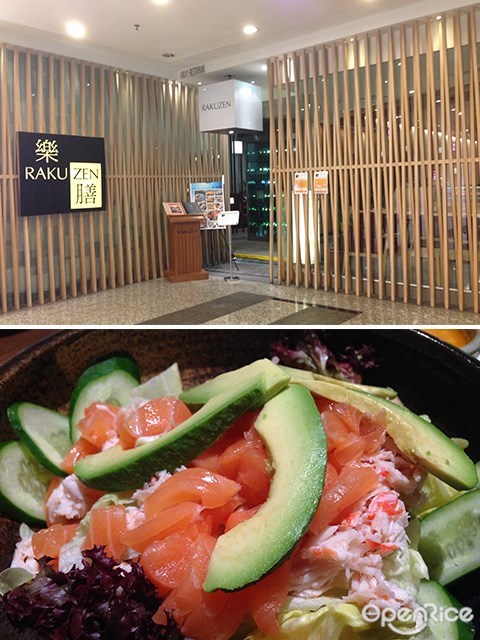 This one needs no further introduction as it has already been established as one of the best Japanese restaurants in town. The zen ambience, reasonable pricing relative to its food quality and top notch service has consistently ensured its top ranking in the Japanese F&B scene here. The seafood here is incredibly fresh, consequently ensuring its sashimi, salad and sushi rolls to be good as well. For a more value-for-money experience, do go for their bento sets which begins from RM20+.
9. Isme Beauty & Café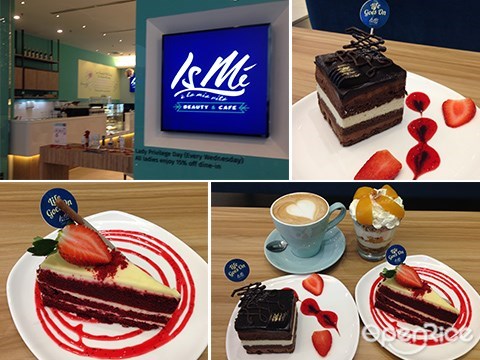 Isme is the first Beauty Café in the country – it is a café which sells beauty product, or should it be a beauty parlor which sells food? Either way, this new concept was born in Korea of which the primary idea is to provide a platform for ladies to indulge and self-pamper with healthy yet delicious eating choices. Ladies on diet rejoice! All meals here are under 400 calories – same goes for desserts! Special mention for the Red Velvet cake which is adequately moist and flavourful albeit being low-fat and low-sugar. Its red-coloring is naturally derived from beetroot too! Coffee Lovers will probably find joy in its signature coffee as well. It is milk-based and blended with cream to give it a smooth creamy feeling – nothing like your ordinary latte! Mild roasted coffee are used so that the coffee is not too bitter, suitable for ladies!
10. Bangkok Beat Bistro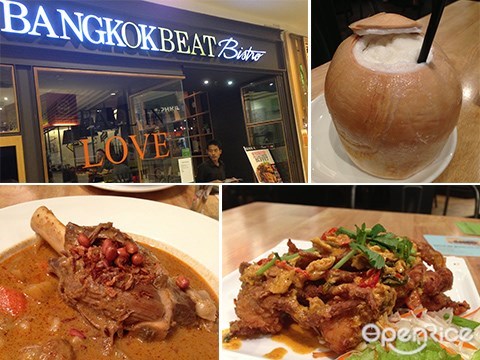 Hurry Hurry we've got Curry! Bangkok Beat Bistro is actually of the same descendant as Bangkok Jam restaurants in Singapore. What sets them apart is that our Muslim friends may rejoice in its Halal-ness. The huge chunk of lamb shank drenched in the nutty flavoured Massaman curry is such a steal at a price below RM30! The drinks here also deserved a special mention – its Avacado shake with chocolate drizzle and Thai Coconut shake is really good!
Discover more best japanese restaurant
Find out more top chinese restaurant
Other Related Topics