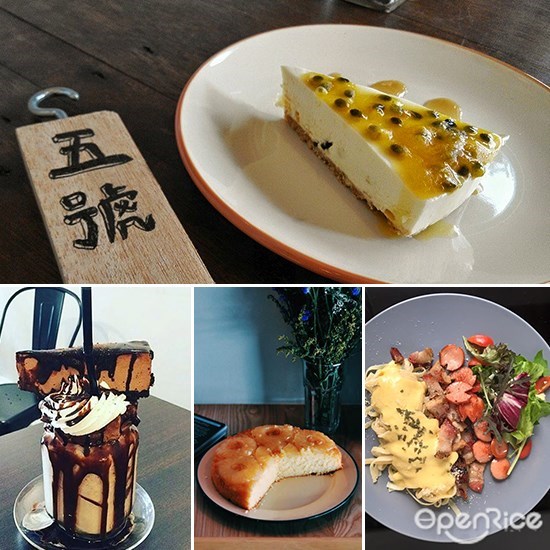 We love how Melaka is filled with delicious food that keeps us wanting for more. The crowds are always never ending especially when you head to Jonker Street for the famous chicken rice balls, Nyonya dishes, Nyonya Cendol and everything that you can spot there.
We know how delicious it is, but do you prefer to hunt for something else when you're there? Look out for these cafes that serve modern fusion food and give you a great ambiance too!



Truly Two Café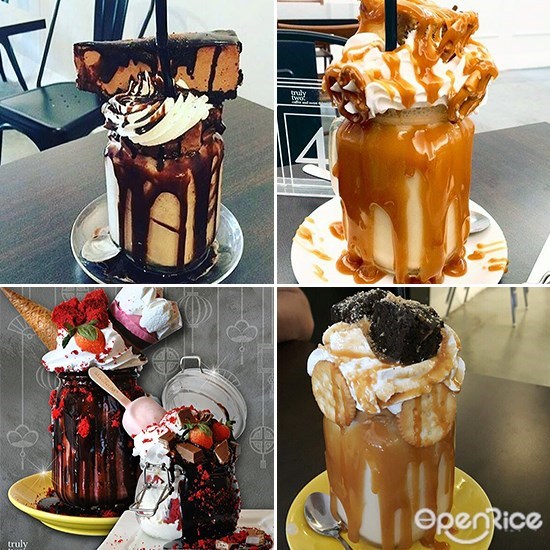 Photo credit: Truly Two Cafe
Known as shakes and dessert café, they ain't ordinary shakes! Overflowing milkshakes are the thing you need to try here. A glass of milkshake that is topped with mouthwatering dessert ingredients and overflowing of sauces and cream, you can see how special these shakes are. Besides, remember to indulge on their sizzling brownies, Pavlova, cakes, pancakes and magnum ice creams to top on it too!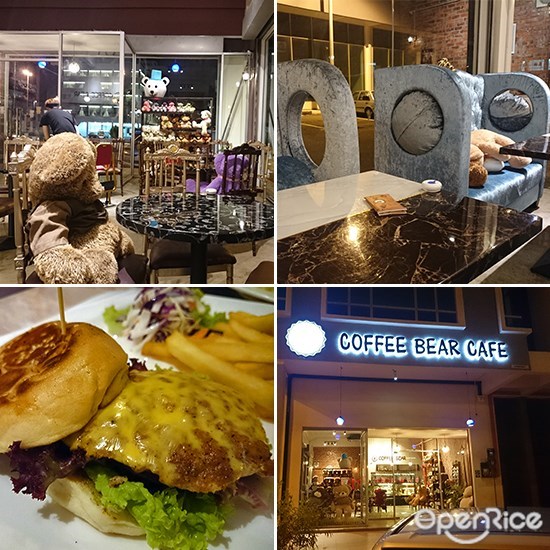 A café that uses Teddy Bears as decoration inside and out, they will sure to delight the 'inner' child in you! Love the lighting there especially when night falls, their seats too are special and suit the theme. Serves hot food and desserts too, they have added waffles into their menu recently! Looking so appetizing, come here to hug on the huge bears and you can even buy the teddy bears from the merchandise corner!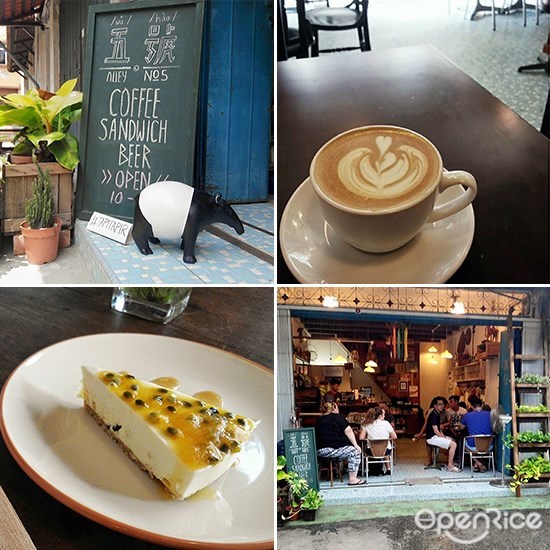 Photo credit: Alley No.5
Located at an alley no.5 Lorong Jambatan here, this café are designed to look so nostalgic and vintage hipster-ish feel too! Serves coffee and cakes, they do have local indie bands performances here too. Enjoy the serenity here if you love to have some 'me-only' time, they are really a great place to hang out when you're at Melaka! Not forgetting to mention, the interior too makes it a nice place for photo shooting!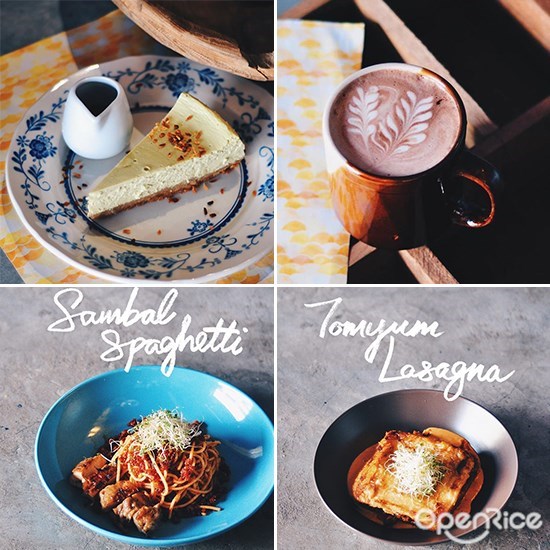 Photo credit: Plat Kitchen
Located at Taman Melaka Raya, Plat Café is definitely the place to chill and inhale all the good vibes! Serves all day breakfast, sandwiches, mains, cakes and coffee; their crossover of local ingredients and pastes used along with western noodles like Tomyum Lasagna or even Sambal spaghetti, these food are just one of the best comfort food for a different change!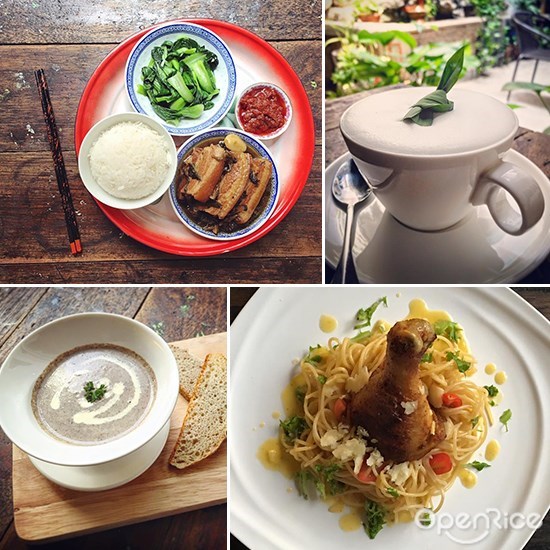 Photo credit: Locahouz
One of the places you should visit when you're at Melaka, the interior makes this place flourished nicely with large paintings, historical elements and a perfect place to stop by for hearty and warm food. Serves deliciously home-made food, they have some great delights like Homemade 'Lo Mai Kai', Braised Pork with Preserved Vege, Pandan Latte, Red Wine Stewed Pork, Pastas and Cakes. Free from the busy streets, you'll enjoy this one!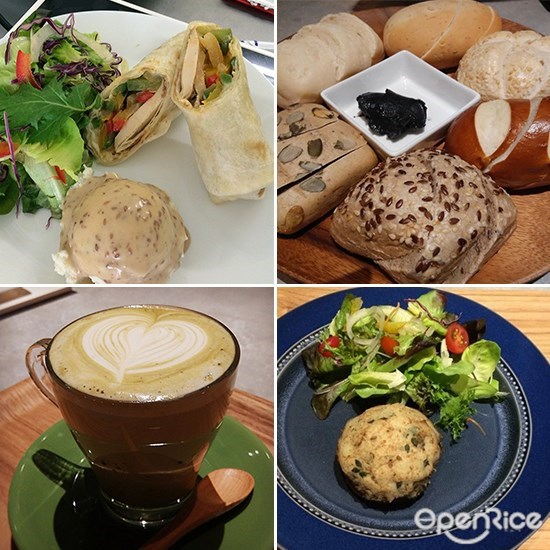 A simple and cozy café with minimalist design, enjoy sipping coffee, teas and munch on specially picked and made with attention food here. A simple menu but tastes delicious; most would go for their mashed potato that is made differently especially when sesame dressing is used in it. Fragrant and soft, no wonder many liked this! Other than that, they do have Japanese Braised Pork rice that's braised till perfection, soft and the gravy hits the spot too.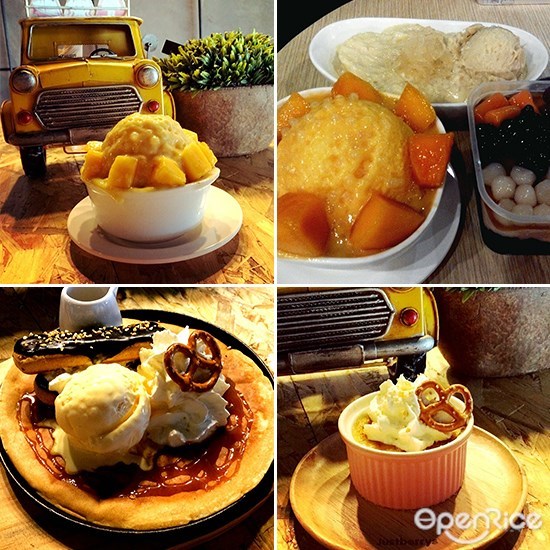 Looking for a place that serves desserts? A dessert bar that serves cold and chilling icy desserts, honey toasts, cakes and sweet delights, they even have some specialty desserts like using half of a melon, watermelon or dragon fruit as a bowl! Plus, their best seller but seasonal item – Musang King dessert makes it another reason you need to visit them for sure!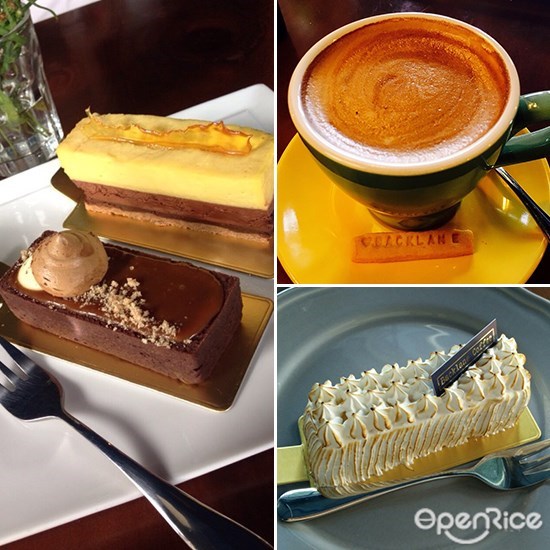 A place for some homemade cakes and coffee seems the best thing you should do besides getting stressed up due to the queue elsewhere! Extensive range from coffee to chocolate or teas, ambiance here are soothing, relaxing and spacious. Surely a place where you can come stop by for a recharge before heading to the next!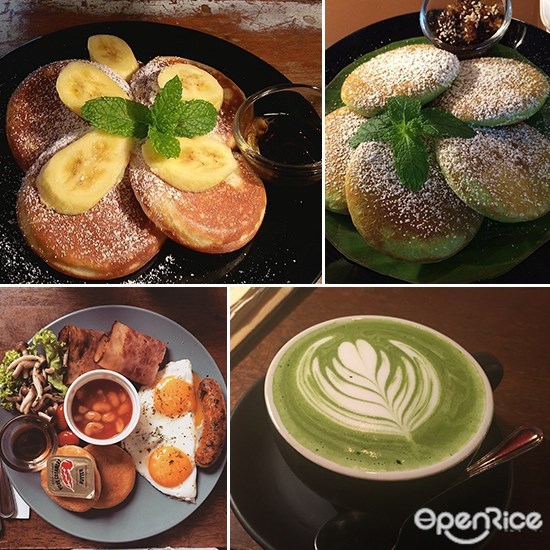 Located inside a souvenir shop, this café is classic and vintage looking making it a must to visit! Spot old antique
placings inside, old school but with a touch of
modern design; serves hot food and recommended to try their pancakes out here. Real fluffy and delicious, durian pancake or Pandan pancake would be your pick? Coffee and
ambiance too are one of the reasons to visit them!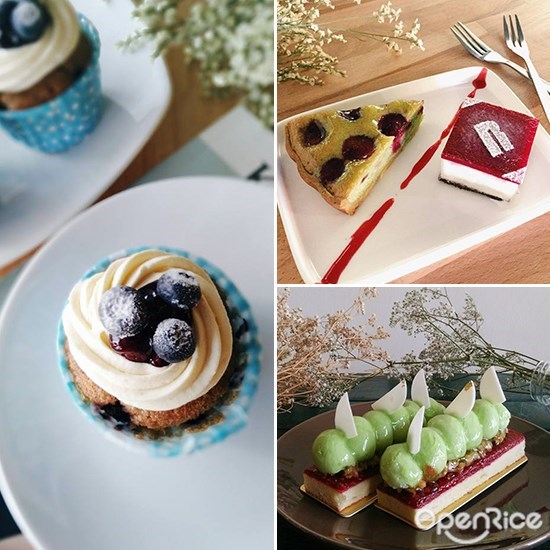 Photo credit: Root Pâtisserie.Café
Looking at this place, they bake everything with love and serve them to you. Coffee, teas, muffins, croissants, pies and so much more to get there, upon entering, be prepared to inhale the aromatic smell of the pastries and head to the counter to order! They do have cinnamon churros that are crispy and soft; nothing goes wrong dipping it into the chocolate sauce! Relaxing ambiance suits for slow talks and coffee session with your mates.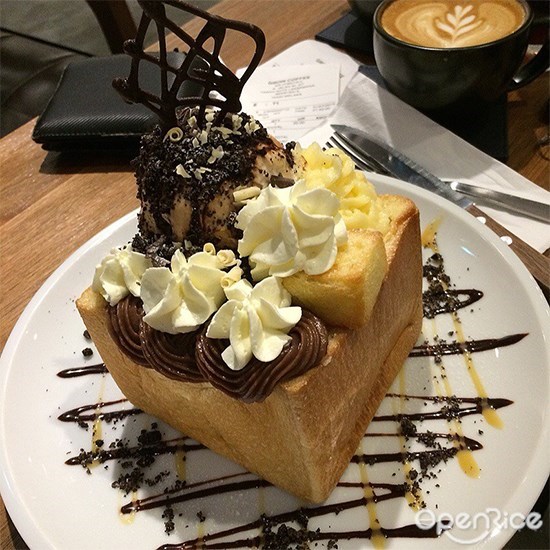 Did we mention that they are famous for honey toasts? If you know what they are, these toast will sure to make you drool! A square in shape toast that is drenched in honey, cut it to reveal small cubes of toasts inside and it is eaten with ice cream, fresh cream and fruits! Minimalist interior, come here for a cup of coffee and they do have another 6 types of honey toast here! What are you waiting for?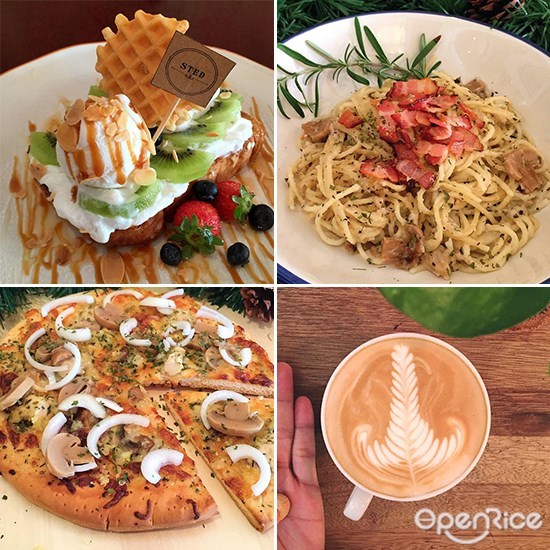 Photo credit: Sted ABC
Provides accommodation, STED ABC too has a café that you can chill and relax. Warm lighting, cozy ambiance, friendly staffs and serve various of breakfast, desserts and coffee; come here to enjoy some Oven baked toasts that comes in both sweet and savory choices, eggs benedict, pastries and more. If you prefer less crowd, do drop by here by weekdays as they might be quite crowded during the weekends!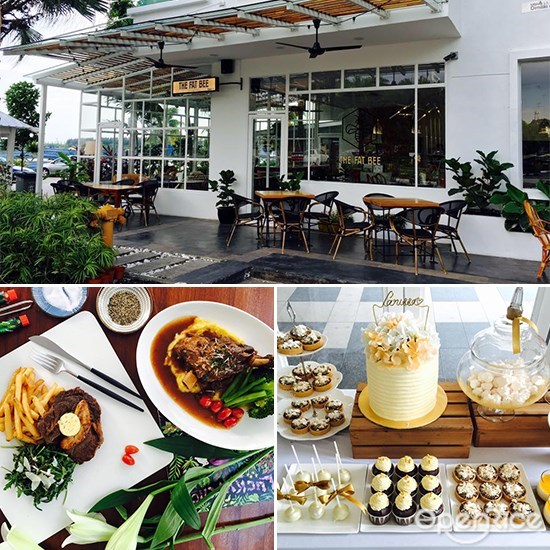 Photo credit: The Fat Bee
This might be the place you'll enjoy taking loads of pictures due to the interior and environment here. Located at The Jetty, they are brightly lit during the day as the glass panels allow the sunlight shines through it. Spacious, they serve western and Asian dishes, homemade pasta, pizzas, coffee and they even have BBQ delights that you need to try.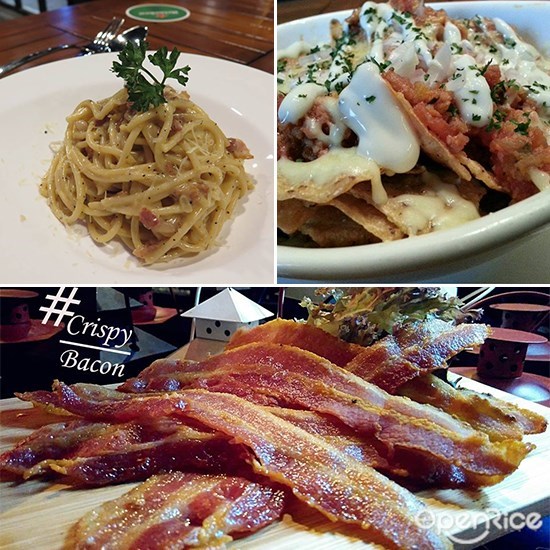 Photo credit: TODD's
Located at Kota Shahbandar area here, from the exterior and interior they look indeed classy. Pretty cozy and nice romantic lighting, they are a dining, bistro and lifestyle restaurant and they do have Spanish Tapas Bar and Wine Bar too. If you can't decide what to order, opt for their Todd's Platter! With chicken wings and fries selection, this best matches when you're having a glass or two! Opens from 5.00pm until 2.00am, come here for great delicious food and gatherings too.