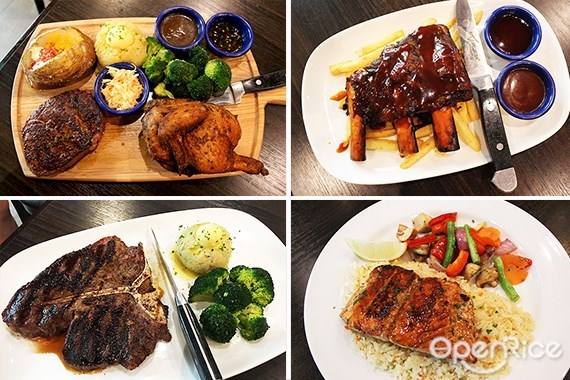 Are western movies, cowboys and romanticisms of the wild west your cup of tea? If you happen to drop by The Curve Shopping Centre, make sure you check out LongHorn Steakhouse!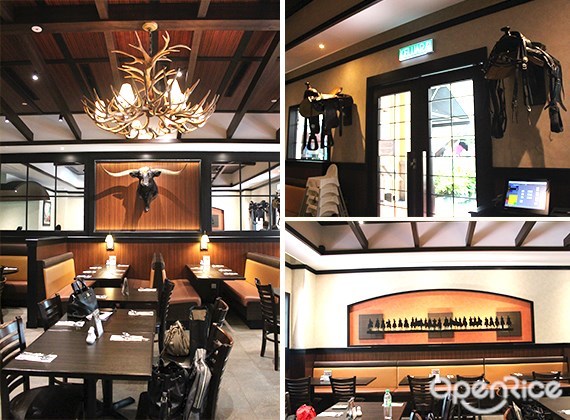 LongHorn Steakhouse has a Western cowboy-ish theme just like how they are back in the States. We love the interior decoration with the unique lamps and wooden furniture. The staffs were friendly and attentive, we really enjoyed the warm welcome and gracious hospitality.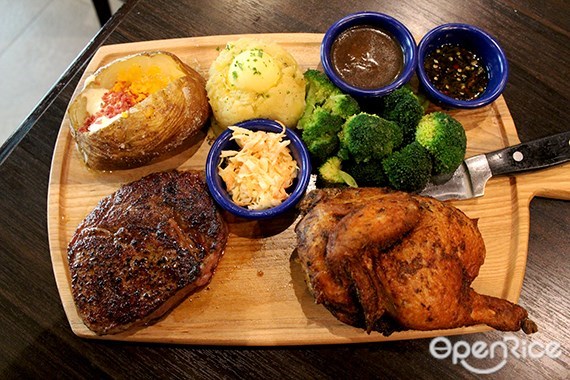 Here comes the first dish! We were wowed by this Half Chicken & Rib-eye Holiday Set platter's generous portion size and variety.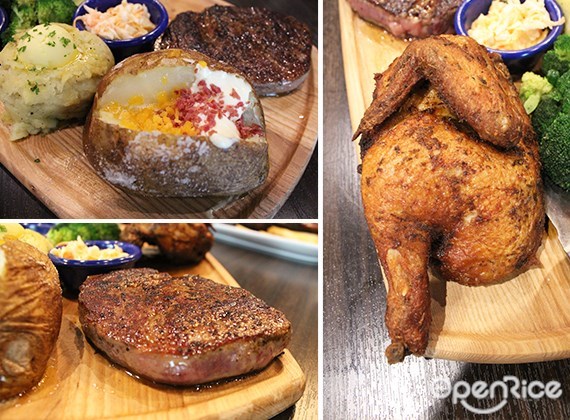 Of all the doneness, we opted for medium-rare doneness. Rib-eye cuts are the juiciest and flavorful part; medium-rare doneness matches it well. Warm red-center with a hint of pink; try having it without any sauces; you'll get to taste the original meat flavor that tastes lip-smackingly awesome. Not only beef, there's chicken too. Crispy outer skin layer, but surprisingly juicy inside, indeed palate-pleasing!
Comes with jacket potato, mashed potatoes and vegetables as sides, everything is so smartly paired in this platter! While the chef knows us Malaysians' well, they have wholeheartedly created this Asian and Black Pepper sauce for dipping!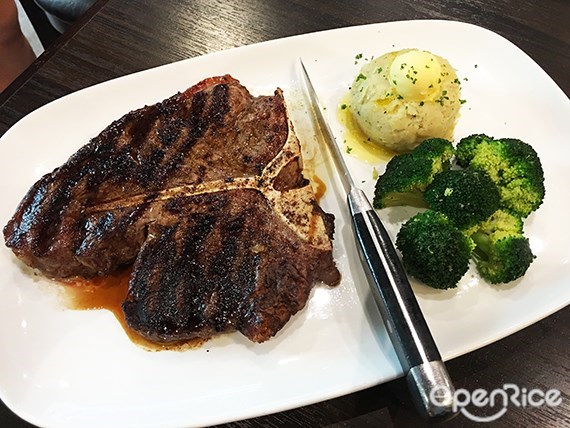 With masterfully executed steaks, LongHorn would be the best choice you should seek for. Well-known for the best steaks not only in the US but apparently here in KL too. Uses premium-grade Australian beef, the chef's cooking will sure to please even the most finicky gourmand!
LongHorn Porterhouse (565g) – one of the house's most ordered dish; a T-Bone that has 2 great cuts in one steak. Tender, richly marbled and delicate flavor from this cut, a huge cut of this T-Bone totally packs a punch when we tasted it.

Thick cut and big portion served, it would be good for sharing as well for 2 pax or more. Upon seasoned, it is then cooked on slow fire until medium doneness. Fresh, juicy and tender; what else could we ask for? We're pretty sure the chef's a steak master and just let him handle your steak with no worries.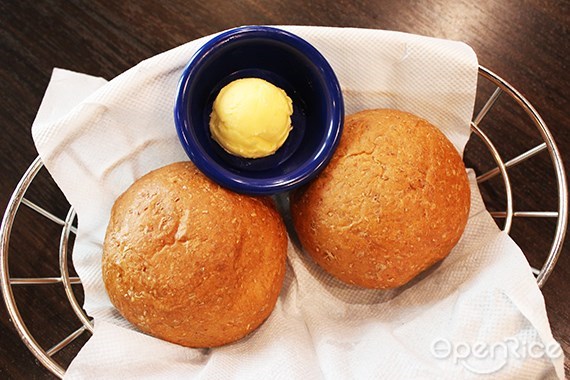 Select up to two sides when you order steaks here; the most ordered sides would be their signature mashed potatoes and roasted vegetable medley, they do have unlimited refill of Honey Wheat Bread that's fluffy and soft!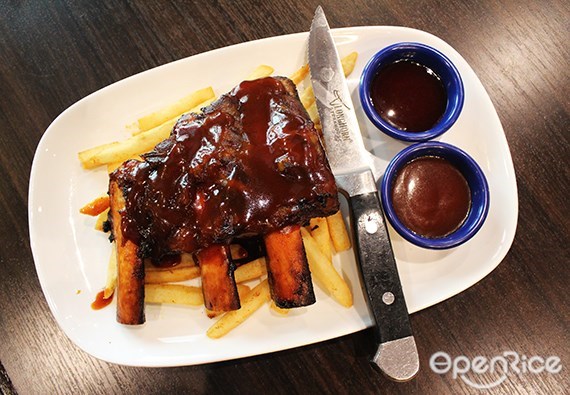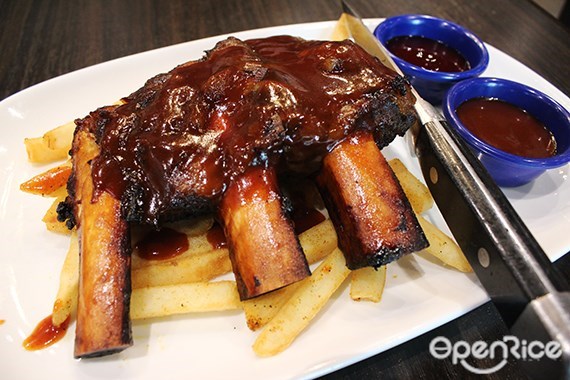 Slow cooked and grilled, BBQ Beef Back Ribs are coated with smoked BBQ sauce and served with French fries, this house-smoked ribs is bursting with intense flavors. Meat texture was utterly incredible that you'll find it juicy yet tender.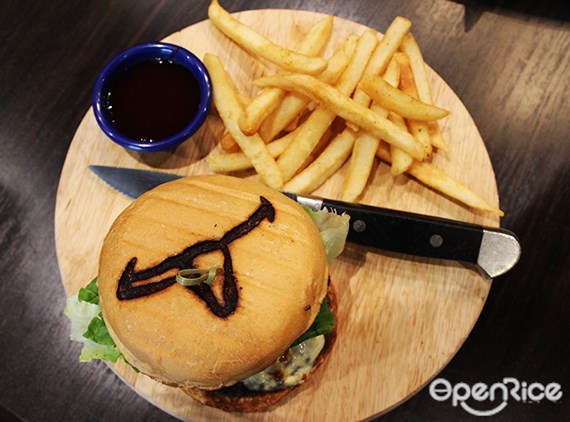 Looking for burgers too? They do have a few choices; we opted for the highly recommended Steakhouse Burger – patty was juicy and thick in texture, topped with tomatoes, pickles, onions, veggies and you may add cheddar cheese or provolone at no charge!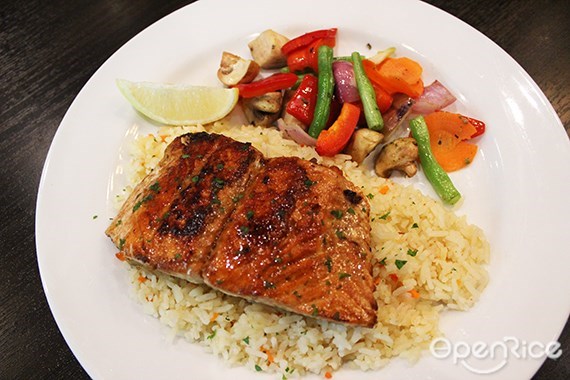 Marinated salmon in home-made secret sauce grilled and served over rice –LongHorn Salmon made it into our must try list too!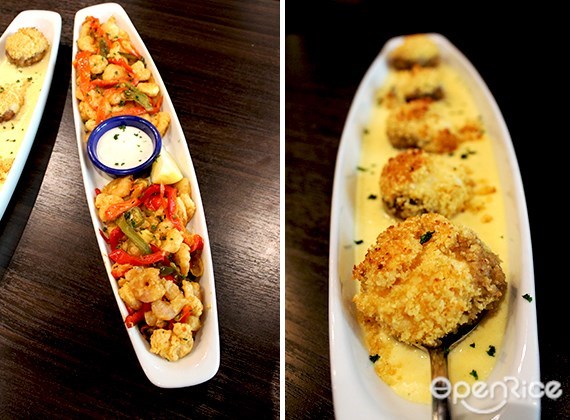 For appetizers, we tried Wild West Shrimp – battered shrimps, their crispy and bite-size shrimps were fresh and topped with spicy peppers along, drizzled with garlic butter and comes with house home-made ranch dressing!

Grilled White Cheddar Stuffed Mushrooms – glorious melted four cheeses were used in this dish! Creamy, soft yet appetizing, great as a starter to munch on without over-filling you up for the mains!


Must Try Desserts!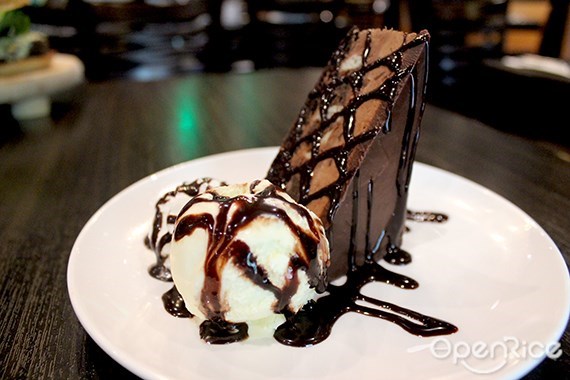 Chocolate Stampede - A must order, made from 6 types of chocolate and served with vanilla ice cream. Did we mention that it tastes so chocolaty hearty good? A chocolate lover's dream comes true!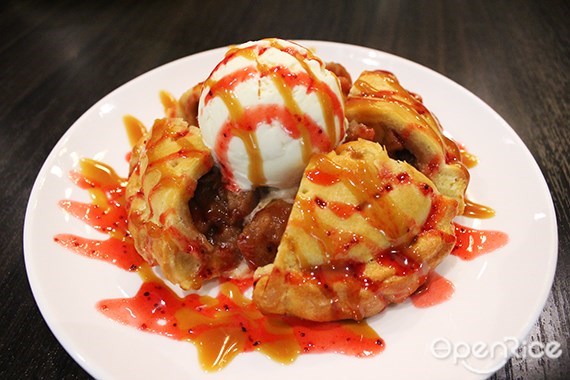 Apple Gold Rush – bet you wouldn't get something similar to this anywhere else. The pie pastry had the right thickness, juicy fuji apple pieces inside, drizzled with generous amount of caramel and raspberry sauce, this is totally the best apple pie! Comes with a scoop of Vanilla ice cream, the perfect mix of hot and cold


Beverages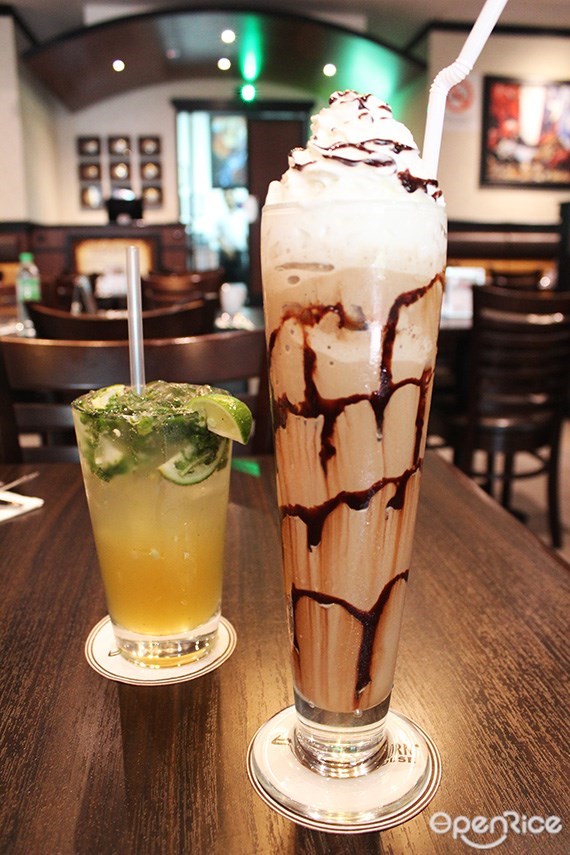 Mojito - Refreshing blend of mint leaves and lime, served chilled; a great thirst quencher.
Ice Blended Chocolate – A likeable beverage of blended creamy chocolate and topped with whipped cream; tastes smooth and chocolaty.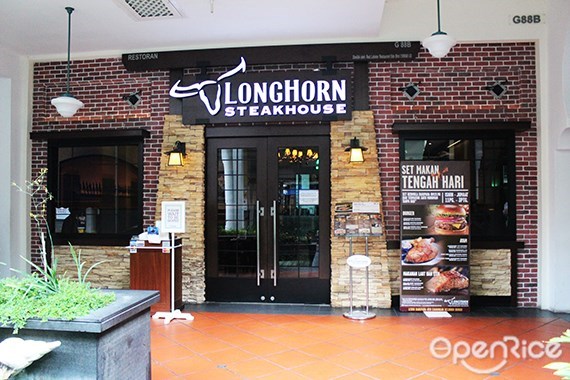 Many might not know that LongHorn Steakhouse was actually an established chain restaurant from the United States and they have more than 400 outlets there! Specializing not only in steaks, head over here and pick your favorite dishes ranging from chicken, lamb, pastas, burgers or even seafood!
LongHorn Steakhouse is definitely a great option for parties and casual date! Must try Western presented red-hot food here, hop on your horse and head straight to LongHorn Steakhouse today!


More Restaurant Information: LongHorn Steakhouse