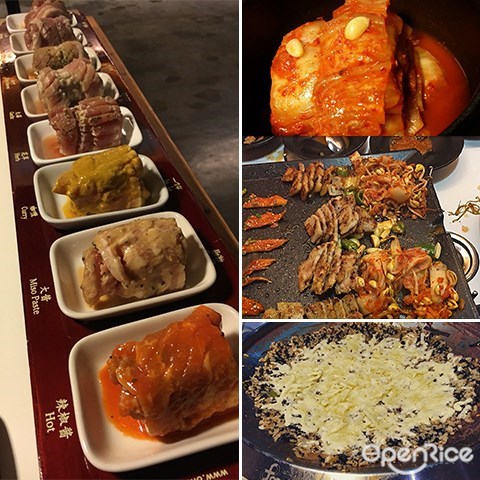 Kepong itself has so many food and yet they never decrease! From Kepong Baru to Metro Kepong and now Bandar Menjalara, get ready for a foodgasm journey of cafe's and restaurants too!


1.
Yugo Canteen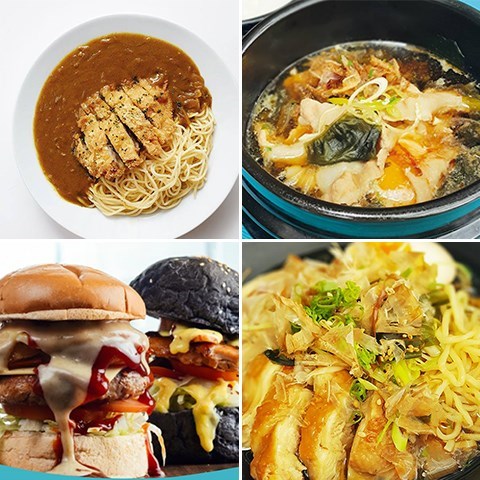 Photo credit: Yugo Canteen Facebook
Serves Japanese and Italian fusion, Yugo Canteen would be a cosy and nice place to chill with good food. Food choices from pastas, pizzas, sandwiches, ramen, Japanese style rice, dessert and many more choices you can get there. A place that suits for gathering as they have an extensive menu be sure to come over and enjoy your meals here!

2. Palsaik Korean BBQ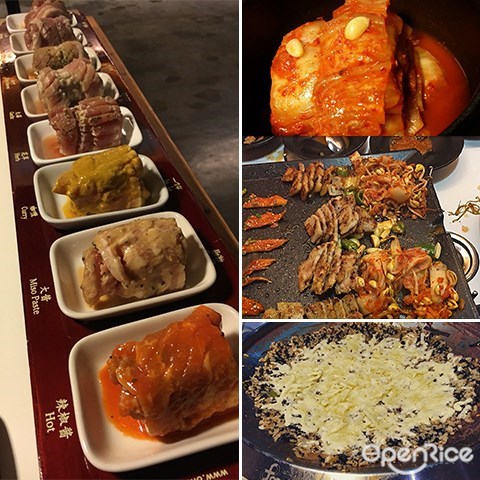 Palsaik means 8 colors in Korean language, they are famous for the signature 8 flavors pork meat marinated with different sauces. The barbecued meat here indeed must try as they are flavorful and tender when you start to grill them up! Many more scrumptious finds like Seafood soup, buckwheat noodles, premium kimchi, cheese stir fried rice and their must try seafood pancake! Bulgogi too available here. Why not come here to enjoy authentic Korean delights today?
3. Golden Sweet Home Restaurant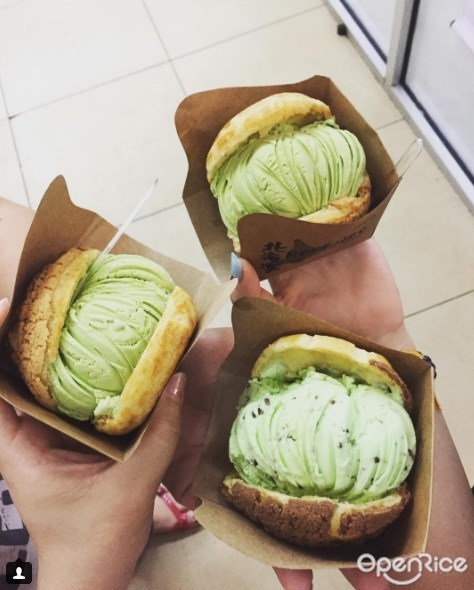 Photo Credit: alicekeok instagram
A food court that neighbors here would love to visit, they are always crowded especially over the weekends. Food ranging from Hakka Lei Cha, Teppan Bao, Pan Mee and more, what's special is that now Hokkaido Ice Cream Puff is located in there too! buttery pastry with a scoop of ice cream in it, love how the texture and ice cream matches the whole puff up. Usually long queue but totally worth the wait!
4. Menya Yamato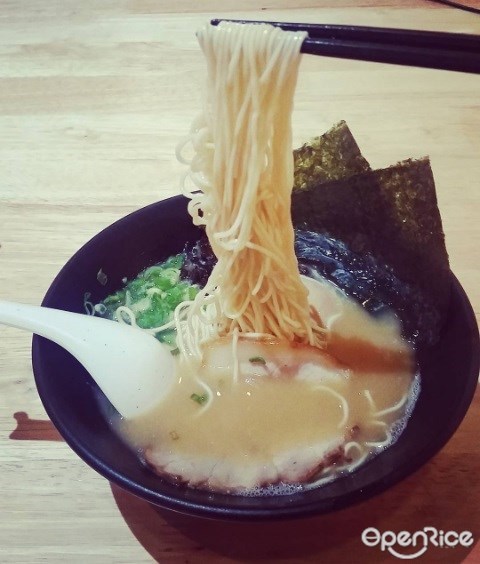 Photo Credit: Menya Yamato Instagram
This too, newly opened at Bandar Menjalara, they are known for their Japanese Ramen noodles. Their signature Tonkotsu Ramen (Pork bone broth), that was boiled for hours until perfect in taste and noodles was springy and not soggy. Comes with 'Cha Siu' and a nicely done runny egg; what more for a bowl of hearty ramen especially when the price is so reasonable too! Try them out today.
5. The Townsmen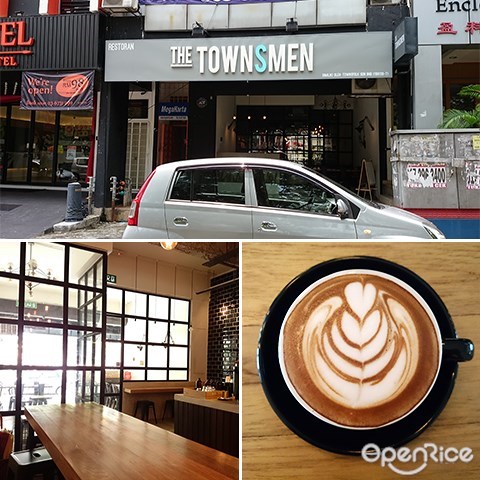 Simple and nice to chill here, they have cakes, meals and don't forget to order the coffee here. Bright lighting from the glass panels is just nice! Good for selfies, gatherings and some short coffee talks, why not at The Townsmen?
6. Mille Caffe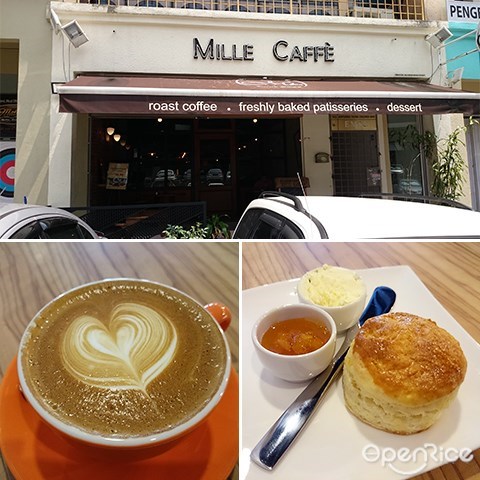 Mille Caffe here would be a nice place for a cup or two as it is located at the inner side of the shop lots, they are really a hidden gem! Dimly-lit place with good food like pastas, burgers, cakes and coffee, you should really come here!
7. Hinz Cafe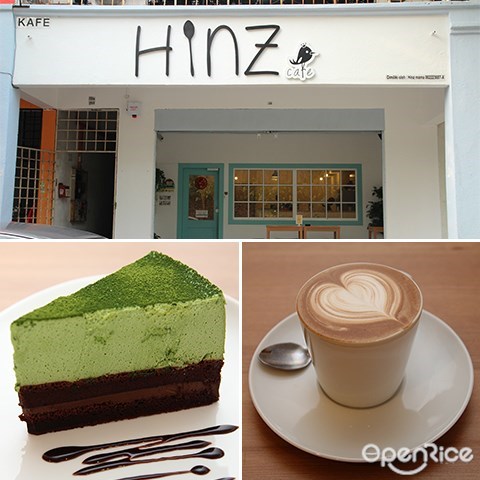 A famous café to chill and enjoy cakes and coffee, none the less at Hinz Café! Spend your lazy afternoon here because you will sure to enjoy this place! Pastel colored front door, they are quite good for cakes, dessert, brunch and coffee. Come here!
8. Wefie Six Cafe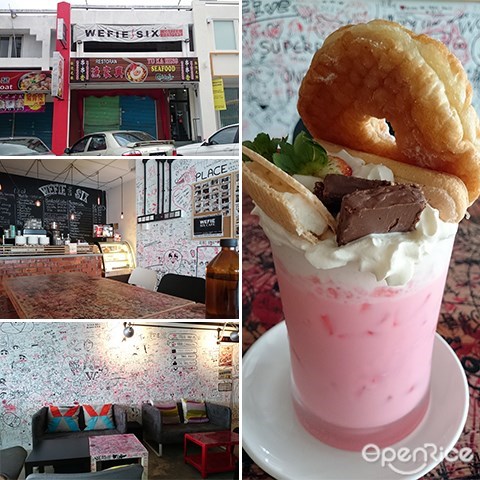 A place for the ones that is young at heart, indeed a wonderful café to chill and joke with your friends! Famous for their freak shake, they are very good for sharing too! Creative wall with lots of doodles on it, yum cha starts early tonight!