If you grew up on Hong Kong cinema, chances are some of your Cantonese knowledge came from there. We're pretty sure you've seen all sorts of delights in Hong Kong shows, be it egg tarts or dim sum. Truth to be told, you don't actually have to travel all the way to Hong Kong just to get a bite out of that roasted pork! Whether it's wonton noodles or tong sui, chee cheong fun or egg tarts, all of them can also be found throughout our country!


Which brings us to the question: What are some good restaurants to get some of those Hong Kong babies at? Well, guess what? Today is your lucky day, because we're bringing you the solution to your question with this article. Read on!


1. Dim Sum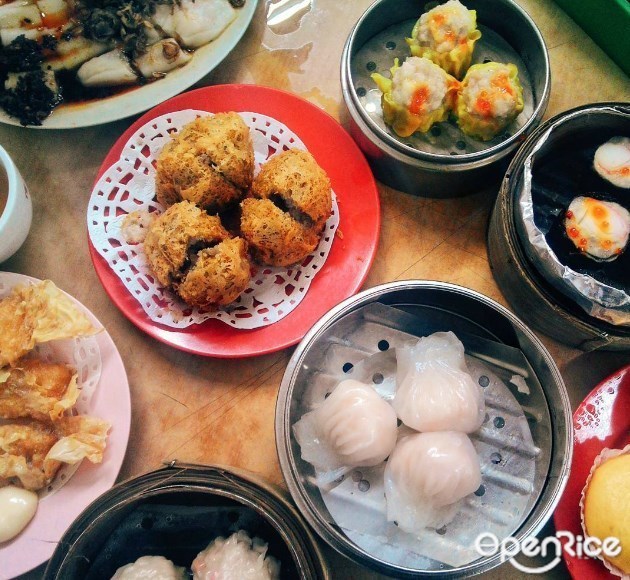 (Credit: alyssaangg)
Those who religiously followed Hong Kong cinema surely know of dim sum. Heck, we're pretty sure that, even if you haven't watched a flick of Hong Kong cinema, you know about dim sum! Dim sum restaurants are some of the most ideal places for get-togethers, be it with family or friends. The little finger food that slowly fills up your tummy along with hot servings of hot chrysanthemum tea makes up the charm of dim sum.


Read more: 10 Restaurants for Steamy Hot Dim Sum at Klang Valley!
15 Great Dim Sum Joints in KL & PJ
2. Egg Tarts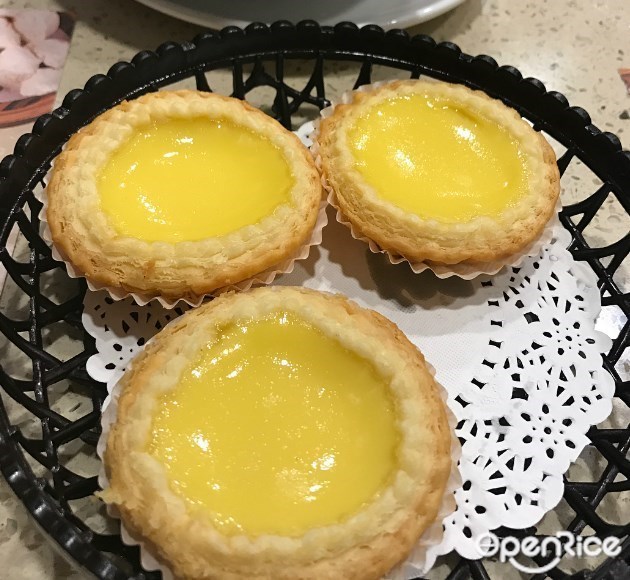 (Credit: kayimiss)

Egg tarts are also pretty common in Hong Kong cinema. Hong Kong commonly has two types of egg tarts, of which are butter egg tart and puff pastry. They're one of the most complementary food to have for an afternoon tea session; small but sweet and flaky.

Read more: 6 Highly Recommended Egg Tarts Around Malaysia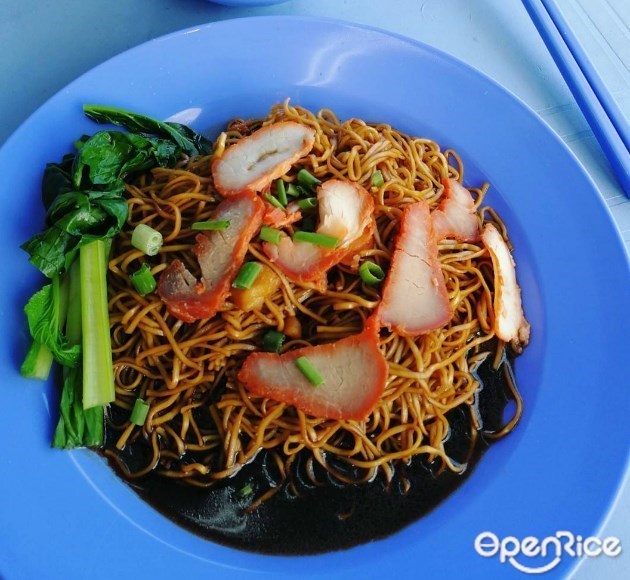 (Credit: starwinglin)
Whether it's breakfast or lunch, wonton noodles is one of the go-to options for many people. People can opt for either the soup-based type or the "dry" type; either way, both usually consist of steamed dumplings, vegetables, egg noodles and delectable pieces of char siew. The "dry" type usually comes with an accompanying bowl of soup — basically, if it's too "dry" for you, feel free to sprinkle some of the soup to make your noodles "wetter".



Read more:

Top 5 Wonton Noodles in K.L.

4. Eggettes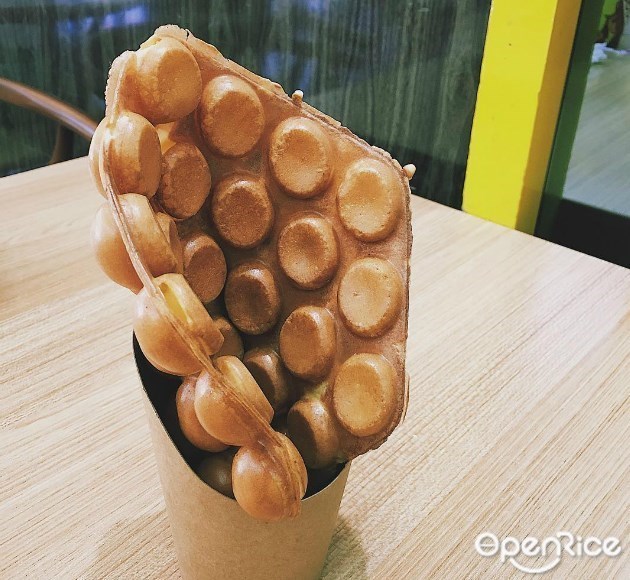 (Credit: villainceeva)

Eggettes have made much buzz after they landed Malaysian shores. While the taste of eggette is fairly savoury on its own, many eggette makers have come up with new and creative ways to consume this little snack over the years, of which include flavouring the waffle with green tea or cheese, or topping it off with scoops of ice-cream or soft-serve. Eggettes have gotten so popular that you can even find them at street markets!



Read more:

Crispy & Fluffy HK Eggettes (Gai Dan Zai)!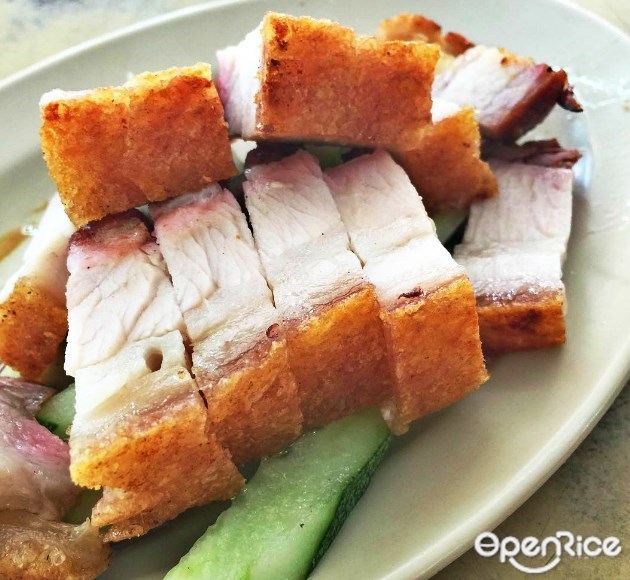 (Credit: kenzea.tan)

If you have ever attended weddings in Hong Kong, you surely have gotten fairly acquainted with this particular charcoal roasted dish. The charm of roasted pork lies in not only the crispiness of the skin, but also the terrifically flavoured and tender meat. In fact, it's so nicely flavoured that we're sure even the health-conscious ones would happily munch away on the fatty parts!



Read more:

10 Best Siu Yuk (Roasted Pork) in KL & PJ to Die For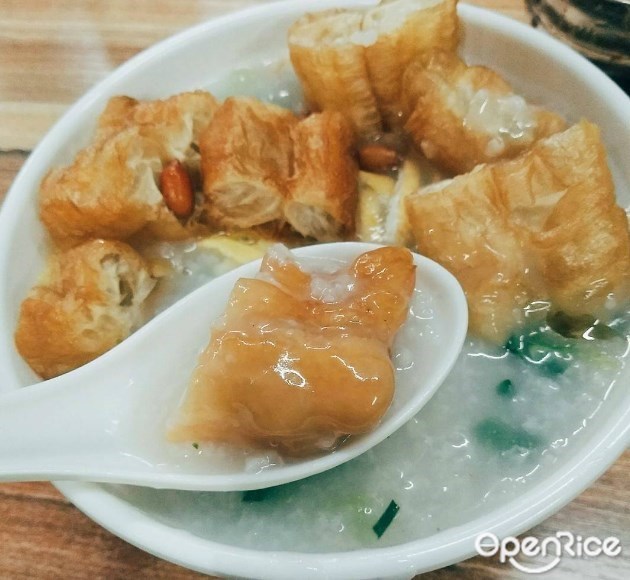 (Credit: zed_zhy)

Hong Kong-styled congee is unlike other kinds of porridge. It has a more "watery" and softer base, and is lightly flavoured instead of being left tasteless. Originated in the province of Canton in China, Hong Kong-styled congee is usually consumed with fish, pork, you tiao, peanuts and spring onions amongst other ingredients. Some even have it with beef and squid! Let us share with you something: There's a congee stall in SS2 of Petaling Jaya that has been working for well over 20 years. Give them a visit, won't you?



Read more:

9 Shops in Kuala Lumpur That Will Redefine Your Porridge Experience!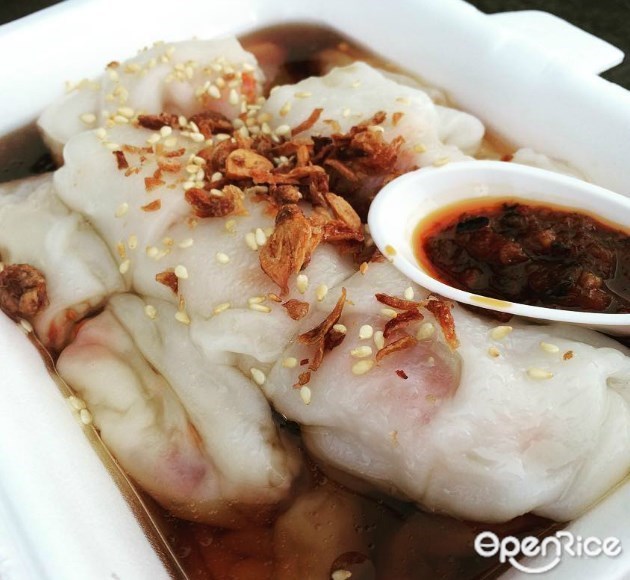 (Credit: cchai_lling)

Did you know chee cheong fun actually originated in Guangdong and Hong Kong? Now it has become an important fragment of Chinese Malaysian cuisine! The dish basically consists of thin rolls that are rolled and made from rice noodles. Hong Kong-styled chee cheong fun is usually filled with pork, but they can also be eaten with other ingredients, such as prawns, char siew and you tiao. Most of the time, they're drizzled in a thin, sweet-ish gravy for that kick of flavour.



Read more:

K.L.'s 10 Must-Have Chee Cheong Fun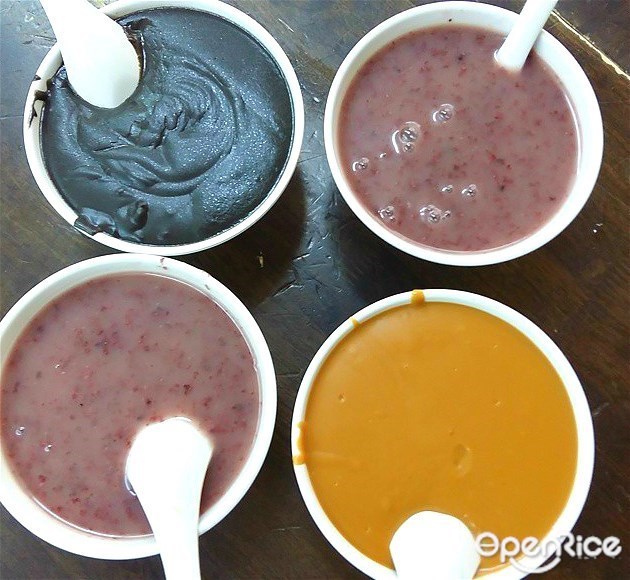 Who doesn't like tong sui? Chinese desserts are inevitably a part of the Chinese Malaysian lifestyle. Hong Kongers LOVE desserts and some of them include ginger milk curd, double skin milk and red bean. Desserts after dinners are the best, because not only do you get to taste something sweet after an adventure with sodium-based food, but you also get to have something light to complete the meal. Tong sui is undoubtedly one of the best things to have, especially on rainy days.



Read more:

5 Places for the Best Chinese Desserts!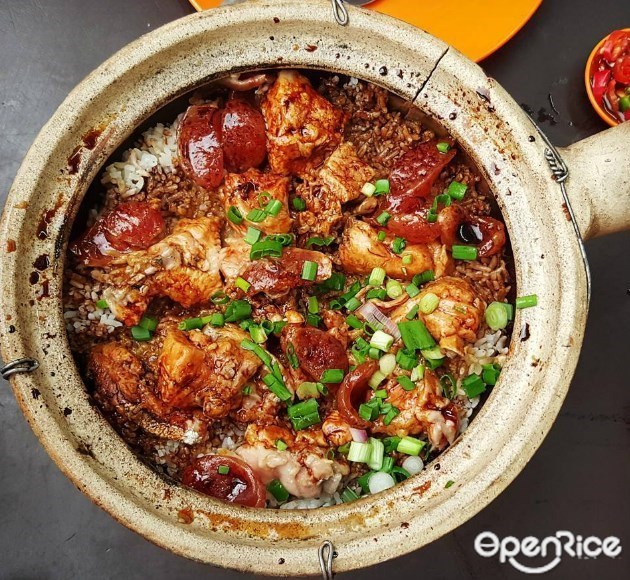 (Credit: markotham)

It may not seem like it, but claypot chicken rice is perhaps one of the most highly received dishes in Malaysia. It's also found in Hong Kong, only that it's known as "claypot rice" there. Compared to the Hong Kong variant, we'd say that ours are not only darker in colour, but also heavier in flavour! Claypot chicken rice is often cooked in a claypot because then the rice at the very bottom would become crusty. In order to retain the authenticity, there have been many restaurants that cook the dish using charcoal fire.



Read more:

10 Best Claypot Chicken Rice in KL, PJ!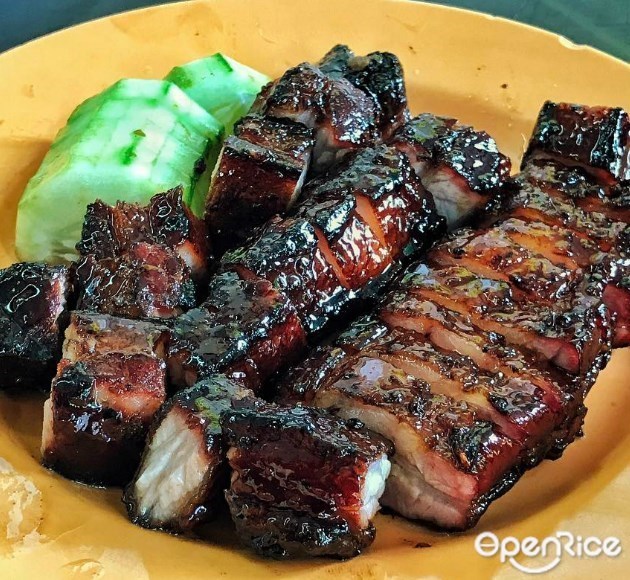 (Credit: edmungloong)

Char siew is one of the more well-known representations of Cantonese cuisine. Pretty much everyone loves them. Well, how could you not love them? They're thoroughly seasoned, extremely flavourful and wonderfully juicy. Since they're cooked over charcoal fire, there's a hint of smokiness that accompanies the whole dish, making it even more fragrant and better.



Read more:

10 Best Char Siew in KL & PJ to Die For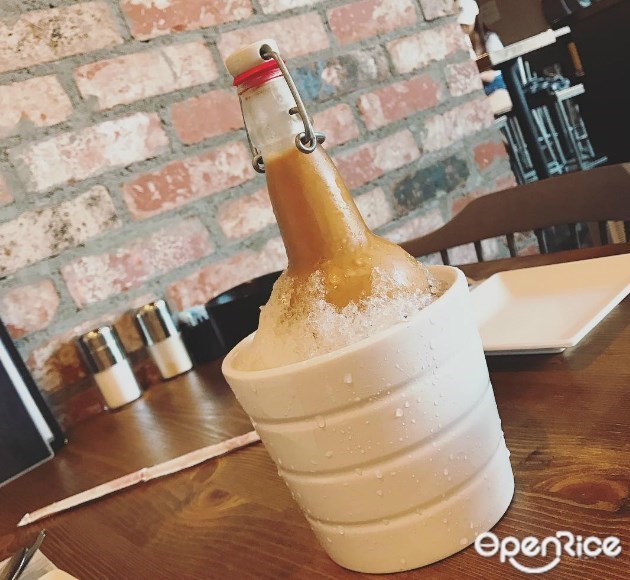 (Credit: msjoeyhe)

Who says Taiwan's neighbour doesn't have their own variant of milk tea? Unlike Taiwanese and Thai milk tea, Hong Kong milk tea focuses more on the "tea" part of the drink, meaning it's usually not very sweet and tastes more like tea with some milk and a pinch of sugar thrown in. Some Hong Kong milk teas are served in a bowl of ice, which is convenient because that way, the drink can be kept cool without any ice thrown in to dilute the flavour!



Read more:

9 of the BEST Thai and Hong Kong Milk Teas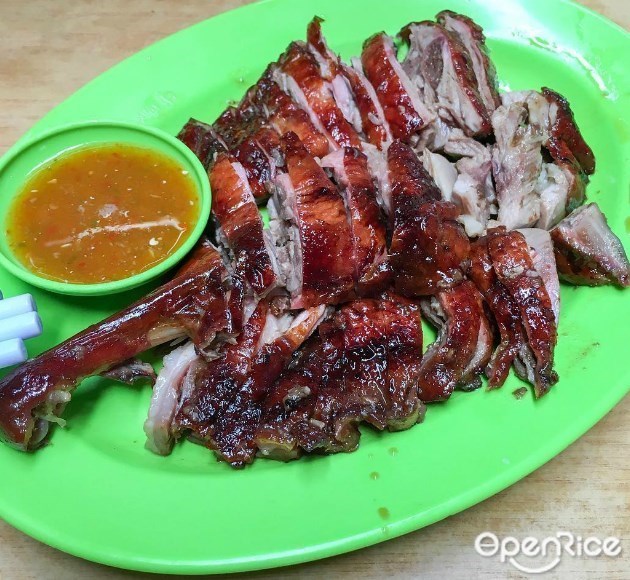 (Credit: lwj_thesupercarslover)
Roasted duck is just as highly well-received as char siew. Hong Kongers love their meat roasted in all kinds of ways; that's why they have not only roasted pork and roasted chicken, but also roasted duck! The end product is essentially the duck donning a beautiful, brown-ish exterior, with its meat boasting the most amazing succulence and juiciness. How can you not love this, really?



Read more:

Search for These 7 Recommended Roast Ducks Around Klang Valley Today!


13. Beef Noodles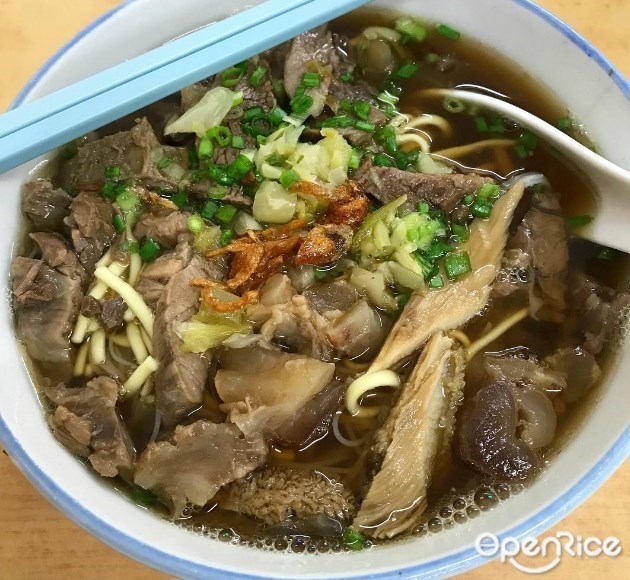 (Credit: missingboy90)

The standards for beef noodles differ by region, but we can all agree that what really makes a bowl of beef noodles is the soup and ingredients. As long as the soup is clear and flavourful, you can be rest easy that your beef noodles is already one step ahead. Of course, the beef slices have to be fresh as well, but the broth must be brewed nicely — clear and straightforward enough for the flavour from cow bones to seep through.



Read more:

6 Places for The Best Beef Noodles at Klang Valley!