Claypot Chicken Rice
is undoubtedly one of the most popular Chinese cuisines in Malaysia. In Hong Kong, you can find a similar dish called
Bo Zai Fan
(Claypot Rice), but our version seems to be darker and heavier in taste. The chicken rice is cooked by using a claypot, so that the rice at the bottom can form a layer of crust that is both crispy and fragrant. Until today, we can still find a good number of restaurants in the city that are still using charcoal fire to prepare the Claypot Chicken Rice.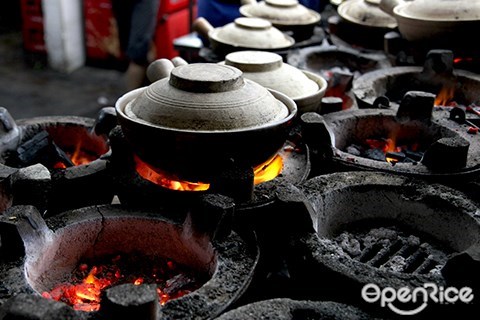 Here we have carefully selecteded 10 Best Claypot Chicken Rice eateries in KL, PJ that you must visit!
(The restaurants are arranged in alphabetical order. Some of the establishments below are not halal.)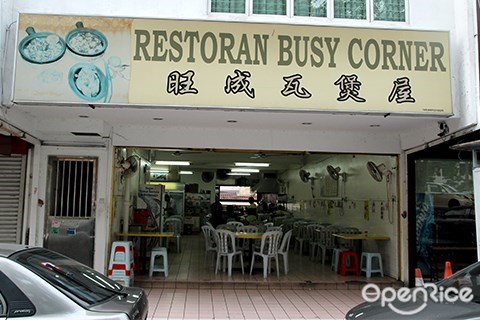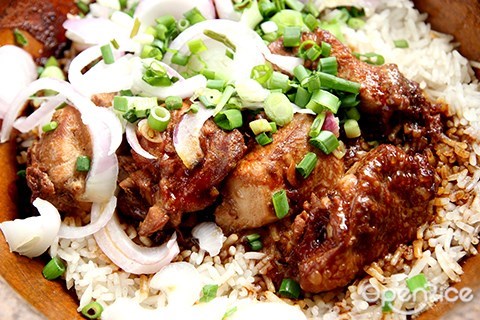 Operated since 1995,
Busy Corner
is the pioneer of fusion style Claypot Chicken Rice in PJ, which is so successful that it has spawned a lot of imitators. Apart from the traditional Claypot Chicken Rice with salted fish and sausage, they also offer many creative flavors, such as Red Bean Sauce Chicken Rice, Thai Chicken Rice, Black Pepper Chicken Rice, Prawn Rice and many more. Currently, the restaurant has 2 outlets in PJ, one in Damansara Jaya and one in Sunway Mas.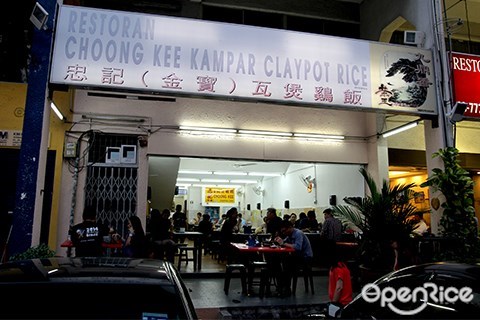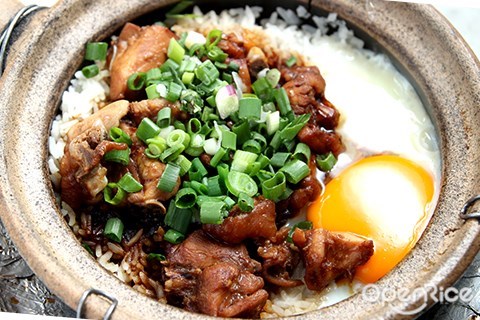 Choong Kee
is a must-visit place for Kampar style Claypot Chicken Rice, because the restaurant is run by a family from Kampar. If you have the chance of visiting their kitchen, you will be amazed, as the kitchen has more than 30 charcoal stoves. During peak hours, the place is so packed with customers that the chefs (father and son) have to prepare more than 20 Claypot Chicken Rice at the same time to satisfy the demand! Patrons like to add an extra egg to make the rice even more flavorful!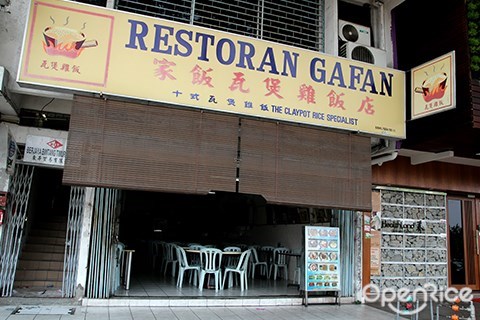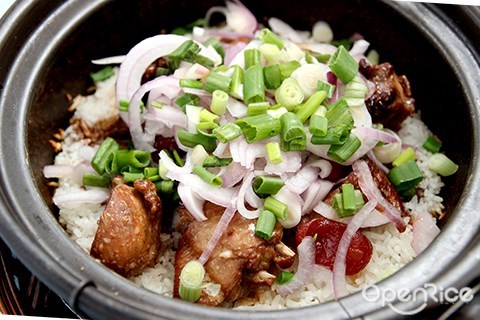 Gafan
at Taman Connaught is well-known for its Claypot Chicken Rice with 10 different flavors. Customers can enjoy their favorite Claypot Chicken Rice with not only chicken, but also mutton, beef, prawn or fish. Prepared using a black claypot, their best-selling Claypot Chicken Rice with Sausage is tantalizing with lots of onion and spring onion toppings to make the rice more fragrant and aromatic.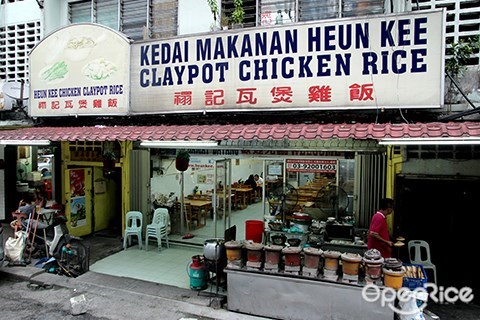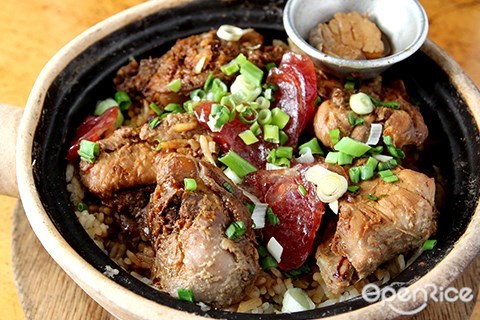 Tucked away under a bridge near Pudu wet market,
Heun Kee
is undoubtedly one of the most famous Claypot Chicken Rice restaurants in KL. Their Claypot Chicken Rice is famous for a good reason, because the dish is prepared using a very special method by putting charcoal fire not only underneath the claypot, but also on top of it! This is to make the rice more evenly heated and speed up the cooking process. The chicken rice is best accompanied with hot steamed soups.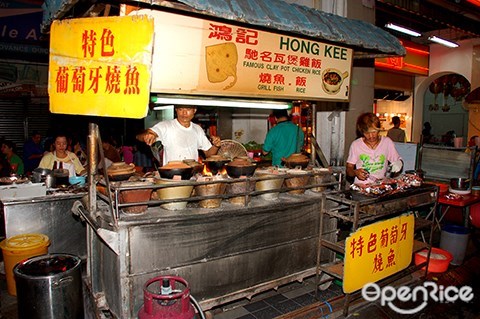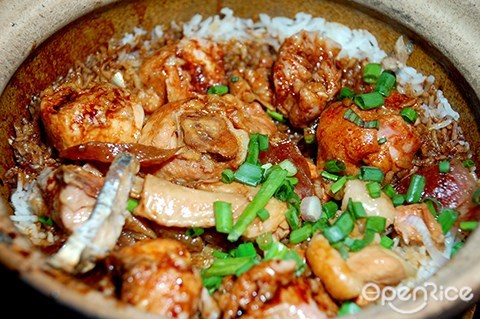 Located not far from the KK Mart in Chinatown,
Hong Kee
is a must-visit stall for mouth-watering Claypot Chicken Rice and Portuguese Grilled Fish. The stall is located at the roadside. You can see how each and every Claypot Chicken Rice is prepared using charcoal fire at the stall. When the chicken rice has arrived at your table, stir the rice with the chicken, so that the rice crust at the bottom can be mixed with normal rice. Drizzled with dark soy sauce, the rice is so fragrant and rich in taste that you'll surely come back for more!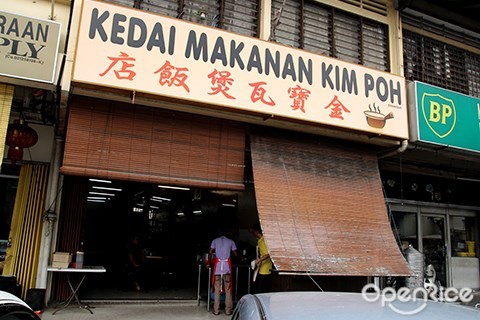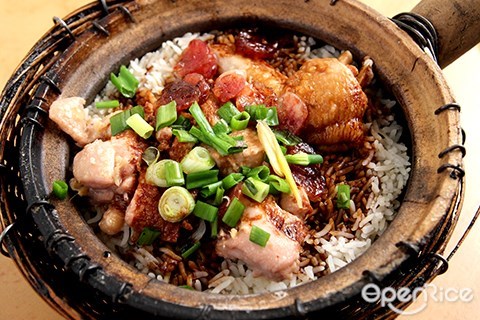 Tucked away at a secluded area in Segambut,
Kim Poh
is one of the oldest Claypot Chicken Rice restaurants in KL with over 30 years of history. They offer the famous Claypot Chicken Rice from Kampar, Perak. The restaurant's owner insists on cooking each Claypot Chicken Rice by himself using charcoal fire to ensure that the quality is consistent. While waiting for the dish to arrive, you can warm your palate with their nourishing steamed herbal soups.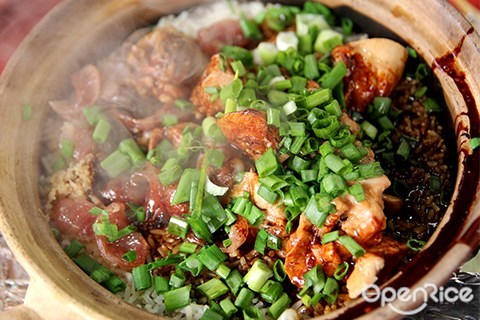 Located adjacent to Maybank in Pudu, this popular Claypot Chicken Rice stall is only open at night. The place offers plenty of seats, as many tables are put at the corridor beside Maybank. After placing an order, the Claypot Chicken Rice is freshly cooked on the spot from scratch using charcoal fire. Their Claypot Chicken Rice is served in a large portion with rice that is fragrant and chicken that is smooth and tender.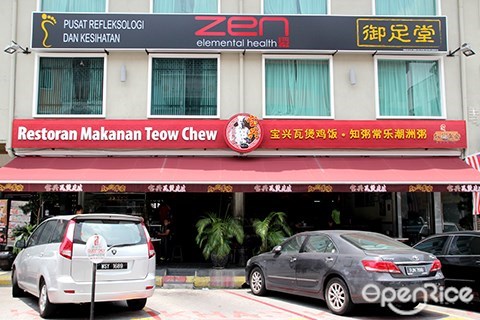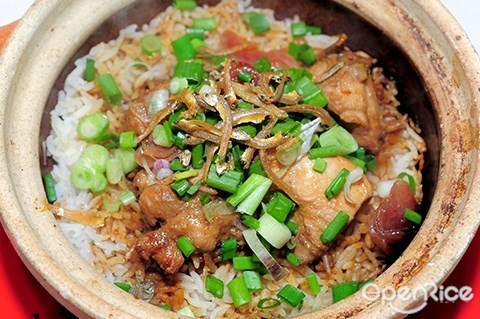 Within walking distance from Cheras Leisure Mall,
Restoran Makanan Teow Chew
is a well-known restaurant specializing in both Claypot Chicken Rice and Teow Chew Porridge. Occupying two shop lots, the restaurant is spacious with a capacity that can accommodate up to 100 people. Their Claypot Chicken Rice is slightly different from others, because the rice is not only topped with chicken and Chinese sausage, but also ikan bilis to make the dish even more flavorful.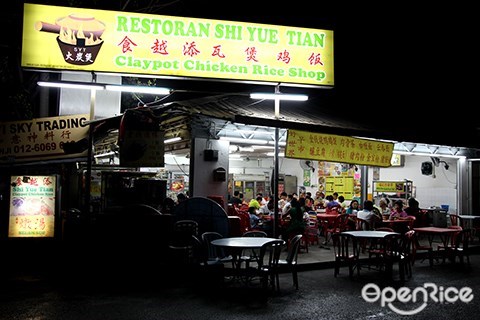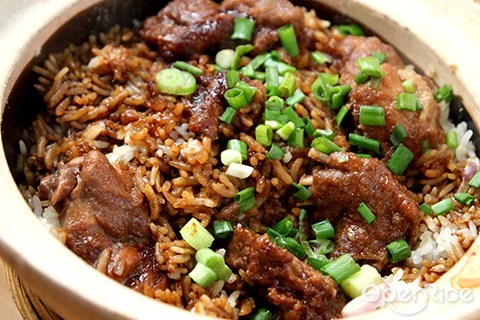 Literarily meaning "Eat More",
Shi Yue Tian
is one of the most well-known Claypot Chicken Rice specialty restaurants in Puchong. The restaurant serves not only Claypot Chicken Rice, but also a wide range of soup, noodle, pork, chicken and vegetable dishes. Although prepared using charcoal fire, their Claypot Chicken Rice is served very fast, because the Claypot Chicken Rice is prepared non-stop to minimize the waiting time. If you are looking for something different, try their Claypot Braised Pork Rice, which is also delicious.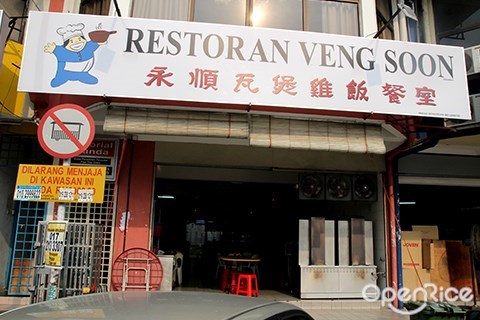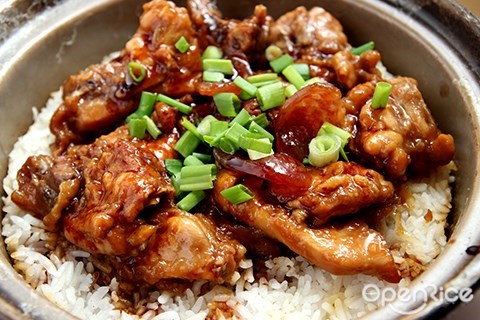 Moved to its current location in 1993,
Veng Soon
is one of the oldest Claypot Chicken Rice restaurants in PJ. Now the restaurant is run by the second generation. Their Claypot Chicken Rice is nicely done with very soft and smooth chicken. The taste of the soy sauce is well-balanced, not too sweet or salty. Apart from Claypot Chicken Rice, they also offer steamed Coconut Chicken Soup that is popular among patrons. If you are a big fan of Claypot Chicken Rice, make sure you don't miss these amazing restaurants/stalls!
Hunt for the Top Chicken Rice in Klang Valley
Search for the Best Chinese Foods in Klang Valley
Other Related Topics