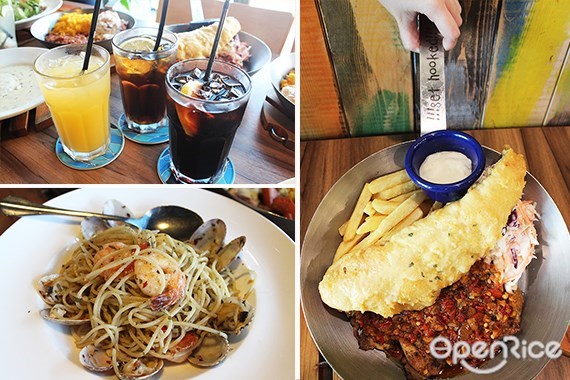 How long have you not been eating well for lunch ever since you felt that prices have increased tremendously over the months? The most anticipated time of the working day would surely be the Lunch Hour! What makes a happy tummy feels extra satisfying?
No more burning a hole in your pocket or the need to set a budget for lunch, because this is something you can enjoy, especially when you're planning to eat at a mall! We recently notice this great lunch offer from Fish & Co and surprisingly you can enjoy your lunch from RM9.95 onwards that comes with a cup of beverage too.


Lunch Set Meals from RM9.95 onwards with Beverage!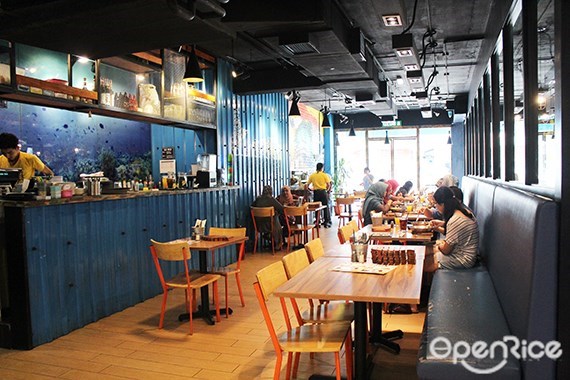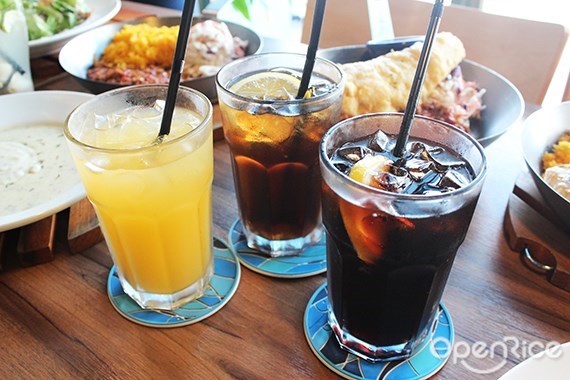 Fish & Co offers more than 10 choices of scrumptious great seafood dishes that include their signature Best Fish & Chips, Parmesan White Fish, Peri-peri Chicken with Golden Fried Fish that you could dig in and indulge with your bunch of Lunch Kaki's!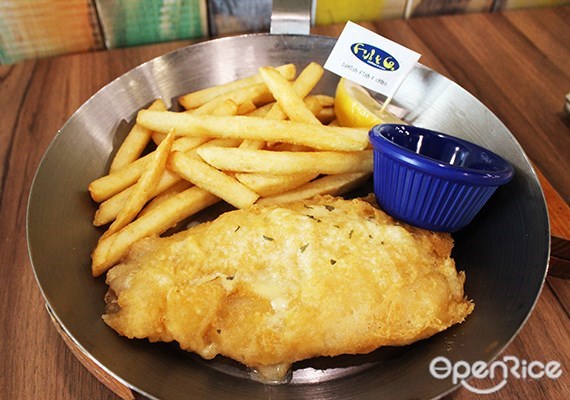 A must order of course their beautifully coated and battered fish & chips – Danish Fish & Chips; a new addition into the menu as this piece of mouthwatering fish is different from the ordinary. Cut it up to reveal the oozing mozzarella cheese that has a hint of chili in it. Topped with lemon butter sauce and comes with golden fries to curb your craving, super satisfying and filling!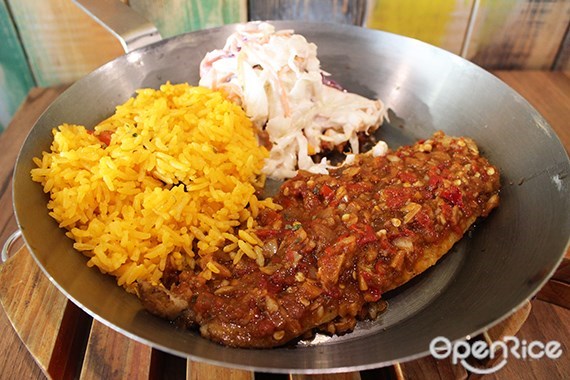 Never a fishy treat as they didn't stop at one. Here comes another new selection especially if you're craving for something spicy to tantalize your taste buds. Fiery Catch – special made spicy sauce that isn't overly spicy as they are a family friendly restaurant, it is appetizing, fragrant spices with coleslaw and paella rice. Yummy!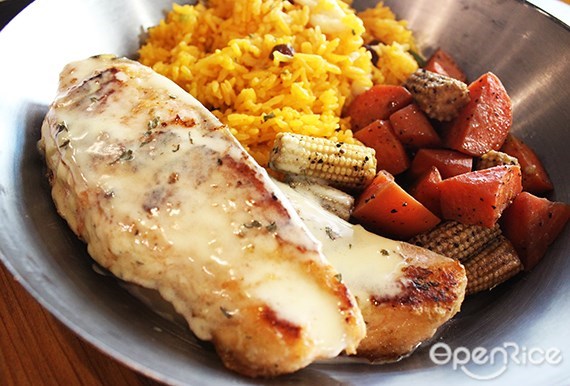 Thick cut salmon anyone? 2 pieces of Herb Spiced Salmon that's surely worth every single penny of yours; nicely done and eaten with sautéed vegetables and the signature paella rice!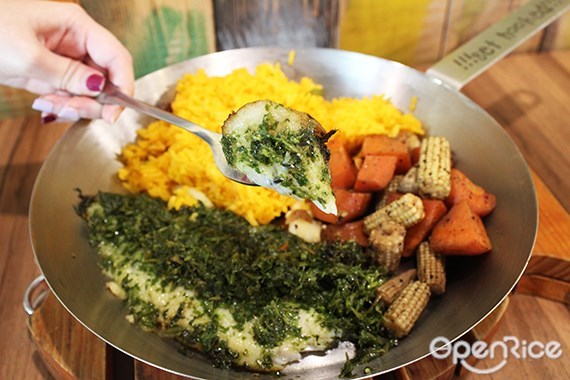 Coriander Catch - Soft and fragrantly generous piece of fish topped with finely chopped coriander that is made into sauce, we noticed that many ladies ordered this as it isn't fried and a healthier option too.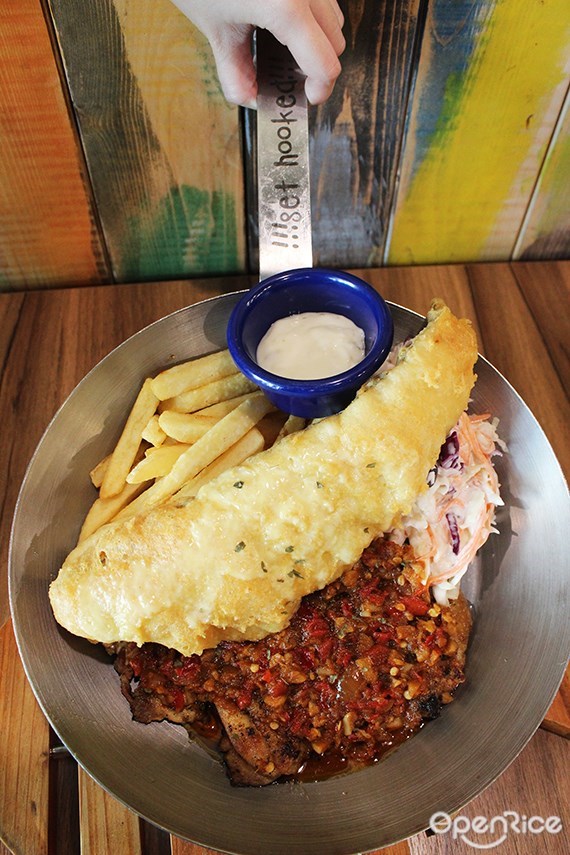 Here comes a bigger portion that is great for sharing, especially for the ladies – Grilled Peri-peri Chicken with Golden Fried Fish; not just the portion is huge, it comes with their golden fries and coleslaw too. Isn't that just a good catch of the day? Gloriously piece of chicken topped with spicy homemade sauce; dig into that platter right away!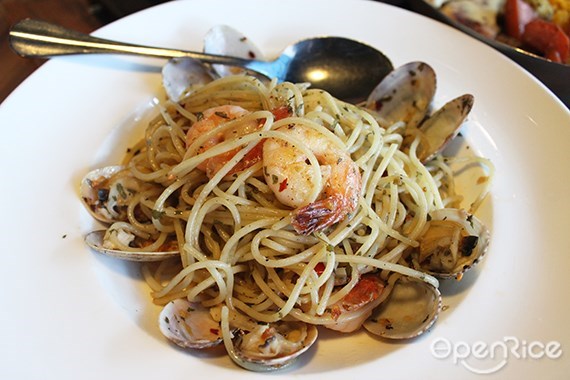 Not to be missed – Shrimp and Clams Aglio Olio spaghetti totally nailed it. Looking ordinary, but taste surprisingly decent, portion wise was good too which enough to keep you satiated until dinner time is!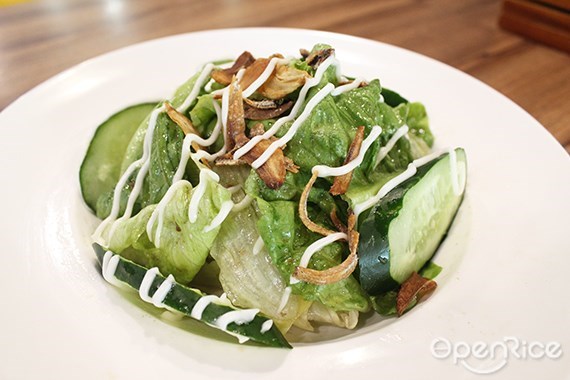 Into greens? No worries! Not only serves the best fish & chips in town, they do take your meal calories intake seriously. Besides deep fried battered food, do order this Garden Salad to balance up your meal!


If you're planning for some special add on, top up RM5.95 for Soup of The Day OR upgrade your drink to a glass of Mocktail! Plus if you're feeling for a lil' bit more, add RM7.95 for 6 pieces of Fish Nuggets that are packed with fish meat!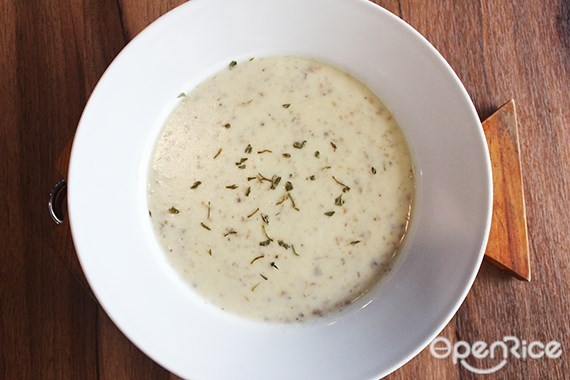 Soup of the Day
Mocktail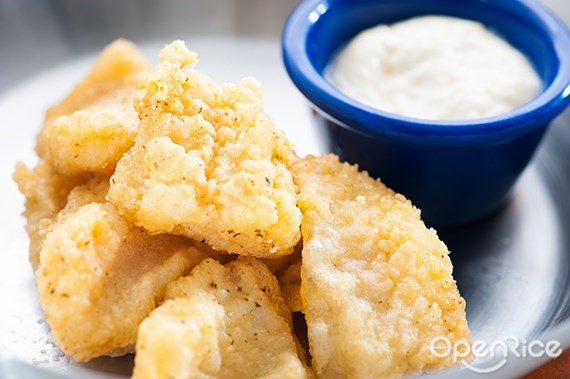 Fish Nuggets
Eyeing on it already? Great for sharing, we thought this made it a great saving method that satisfies your seafood cravings for lunch time! Jom, Fish & Co today!