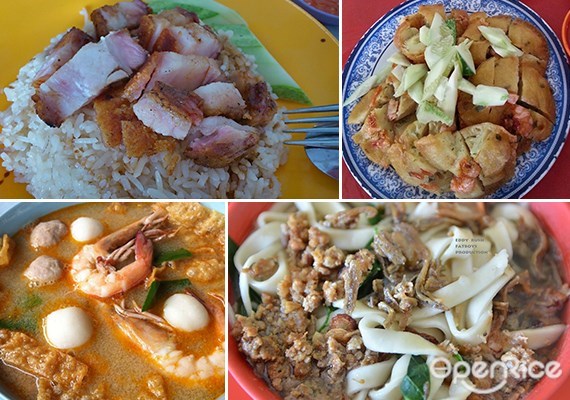 Mentioning Semenyih, you'll be putting your thoughts all at Broga Hill or the famous fishing valley or even the expensive properties there? If you happen to think what can you eat there especially when you're planning a road trip nearby, Semenyih is the place to be. Filled with unknown mouthwatering food to the famous ones, here's what you need to try today!


1. Nasi Ayam Kuih Udang Tauhu Bakar Semenyih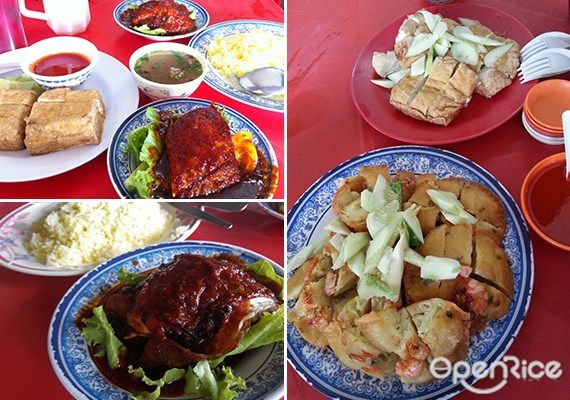 Start off with a small warung food that you'll need to queue at least 15 – 20 minutes for your order. Very famous among the neighboring area here, must try the famous Nasi Ayam, Tauhu Bakar and Cucur Udang; remember to ask for extra 'Kuah cili' as that would be the key to a happy tummy!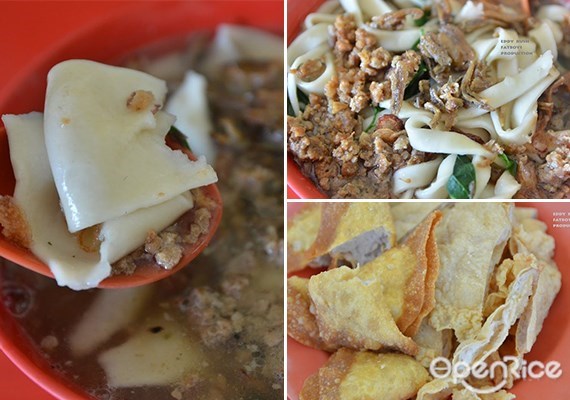 Another famous Pan Mee that you might need at least 15 minutes for your order, many patrons are willing to wait as they are really delicious. Homemade traditional pan mee and yong tau foo goodness available here, remember to be there early to secure your bowl of must have Pan Mee that tops with anchovies, minced pork, sweet potato leaves, and that soup that has been boiled for hours. The dough is kneaded and made fresh daily!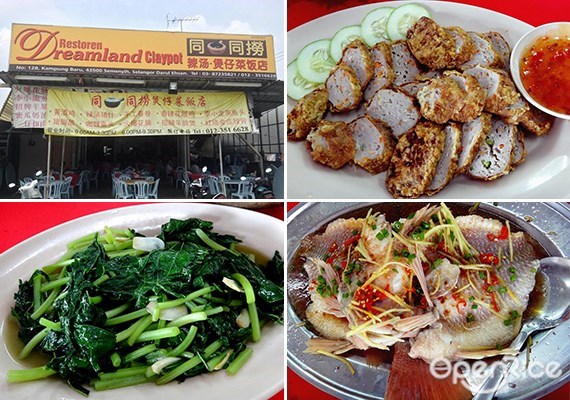 Specializing in clay pot food, come here for their spicy soup, 'Bruce Lee' steam fish, 'Hua Diao' Chicken, Special Handmade Spring Roll, Fiery Pork Belly pot, Pumpkin ribs and more to savor here as they won't disappoint! Usually crowded too, parking spaces might be limited, but it will surely be worthwhile.


4. Lek Kee Chicken Rice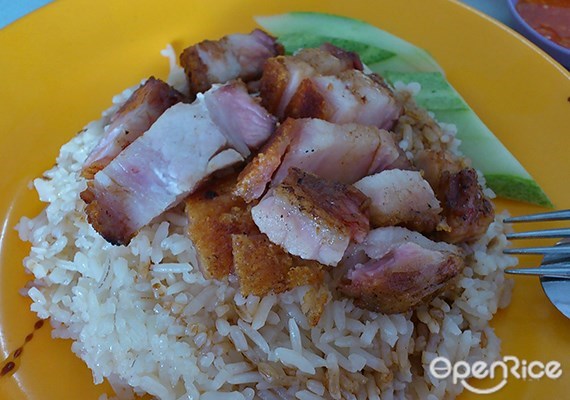 Just located at the same shop lot with Paling Jaya Pan Mee, roasted pork and Cha Siu would be the main reason patrons are queuing for it. Crispy skin from the roasted pork indeed the plus point; sold out quite fast daily, perhaps a morning trip to Semenyih for food is a good plan after all!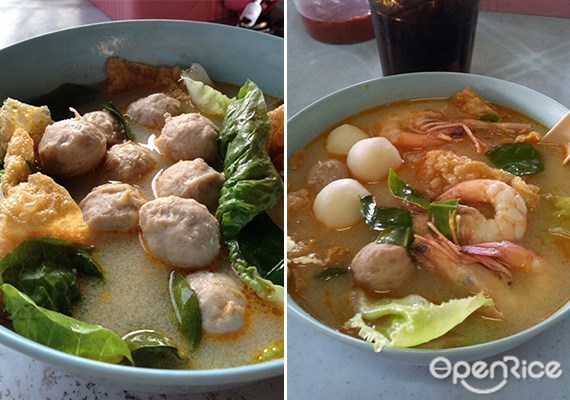 Isn't a shop or any restaurants, located in a housing area, many actually know this place and tasted it. Another food that you shouldn't miss, come here for recommended home-cooked Tom Yam noodles that come with prawns, fish balls, pork meatballs and tofu 'pok', pick your noodle and a bowl of tasty spicy sourish Tom Yam is ready!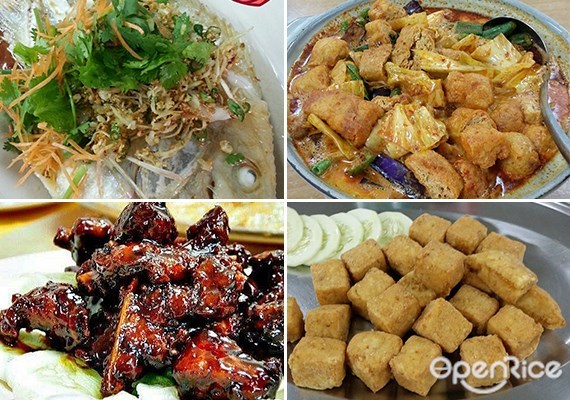 Known for their Guinness pork ribs, fish head curry, salted egg yolk squid, clay pot curry vegetables and a few more to name, most of the dishes here were recommended by many. Homey style dishes here, they are known for years and many patrons are willing to come from afar to enjoy the food here. What about you?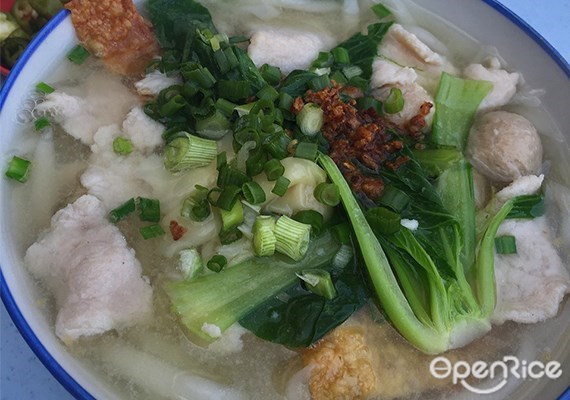 Looking for a bowl of pork noodles that isn't like the ones you had recently? Serves the Hakka style pork noodles (better known as 'Sang Nyuk Mian') that come in dry or soupy version, it is cook with bits of fried pork lard that makes it fragrantly delicious, flavorful broth and thinly sliced pork inside makes it a hearty bowl of noodle to enjoy. They do serve pork tendon as well, get yours here today!


8. Kedai Kopi & Makanan Chong Nyuk Lien & Yap Choon Kwai (Located beside SRJKC Sin Min)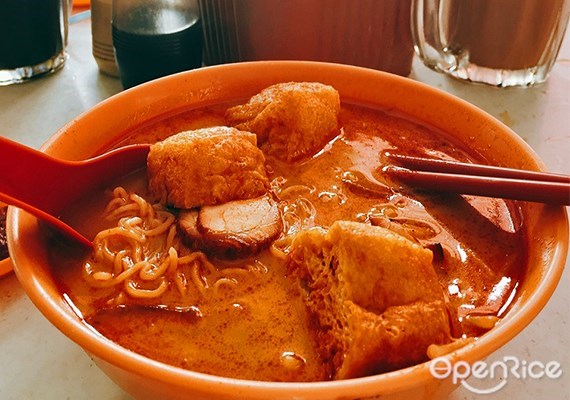 A small corner coffee shop that you should be looking for, for some worthwhile breakfast, this place is it. Known for their curry mee, 'roti bakar', coffee shop style 'Kopi' and soft-boiled eggs, usually crowded, shall you have patience, you have to wait for them to come over to take your order instead of waving your hands for it. Many are still willing to wait to enjoy something they called 'old school' breakfast, what about you?


9. Rojak & Cendol Semenyih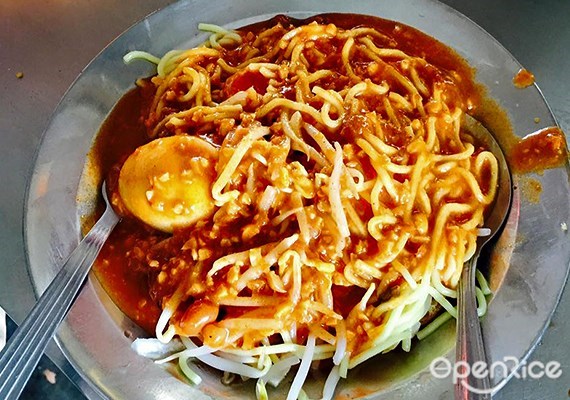 Not to be missed rojak and cendol that most neighbors here will recommend you to, this stall actually located at Taman Paling Jaya previously and now they have shifted to the roadside opposite to Maybank at the main road. A small stall that operated by an Indian family for years, be it Rojak Mee or ordinary Rojak does the trick to a happy tummy as the sauce is so hearty good. Tad spicy, crunchy fried ingredients used apart from shredded cucumber and bean sprouts, cool off the head by getting a bowl of Cendol too!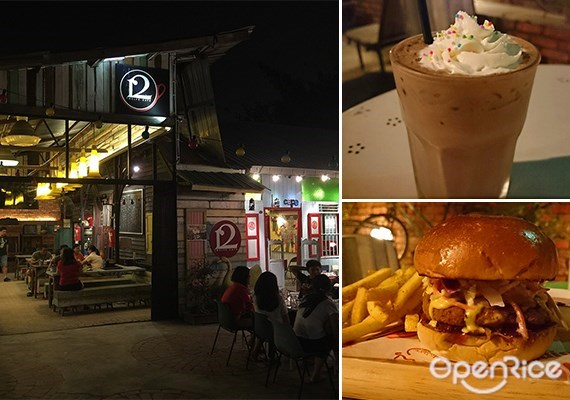 A hipster café that uses a 'Kampung' lot to recreate a café, 12 café makes it a specialty when you pass by Semenyih's main road. Serves local and western food, upon entering, you'll reminisce the good old days as the owner decided to add in old wooden chairs and toys that were collector's item since young. A nice place for the youngsters to gather, we absolutely enjoyed the classic chocolate milkshake, chicken burger, nachos, and spaghetti.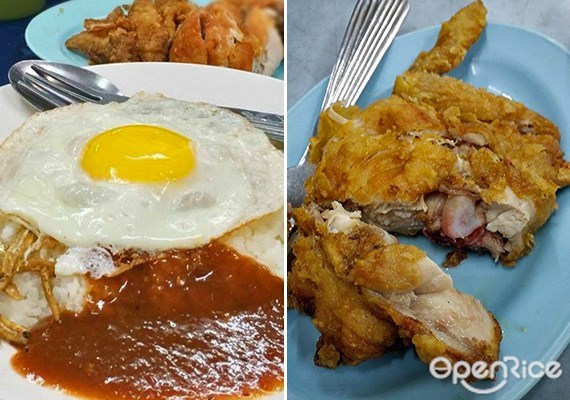 Another must try Nasi Lemak here, mention 'Lao Fu Zi' and the residence there know how to direct your way there. A plate of Nasi Lemak is served with a perfect sunny side up, that must have Sambal that is tad sweet and spicy, slight moist Nasi Lemak and fried chicken, a recommended plate of Nasi Lemak that start serving around 5.00pm onwards; patrons will start to flock the stall and finishes before 1.00am. If you're good at eating Sambal, remember to ask for more Sambal!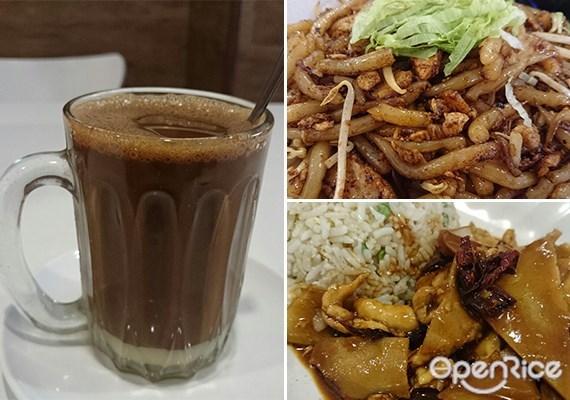 Further in Semenyih Sentral, this is where Ethan Café located at. Serves Chinese and western style café food, they are always packed with patrons be it weekdays or weekends. Coffee or tea absolutely hit the spot; we love their Kung Po Chicken with Fried Rice, Singapore Meehoon, Fried Lao Shu Fen, Chicken chop and more from the menu. A cup of 'Cham' (coffee & tea) will sure to make you crave for more at Ethan's!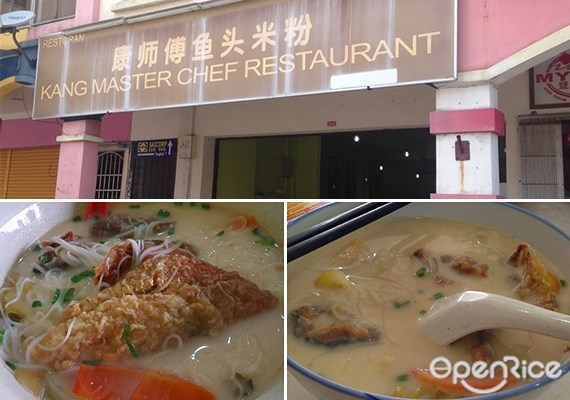 A bowl of fish head noodle here will sure to fill up your hungry stomach. Uses thick mee hoon, springy and pairs perfectly with the milky broth, you will sure to finish up until the last sip. Besides, they do have the salmon fish head noodle that worth to try, doesn't smell fishy, if wish to enjoy a more flavorful broth, go for their X.O. Fish head noodles instead!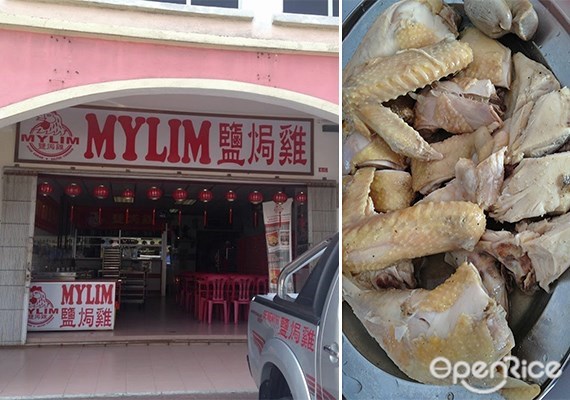 The salt-baked chicken was one of Ipoh's specialty, but nonetheless, you can get them from Semenyih. Many stories were passed around that they are related to the famous one from Ipoh, all we know is that their salt-baked chicken was smooth, fragrant and you can taste that herbs were used in it. They do have vacuum-packed for you to enjoy it at home too!