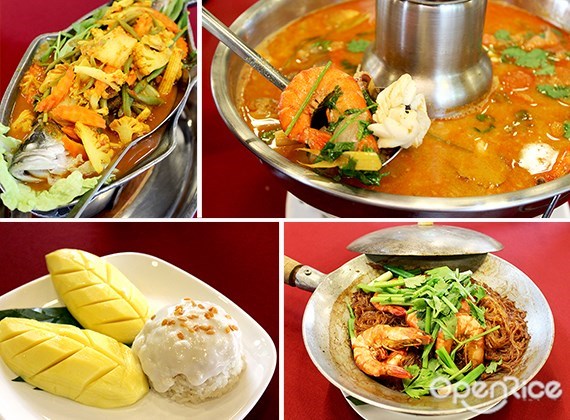 Zesty and spicy Thai food has always been Malaysian's favourite, but finding a restaurant that serves decent Thai flavours in Klang Valley is certainly a wee challenging. Wait, perhaps not anymore, because here we have a new found hidden gem to recommend to you!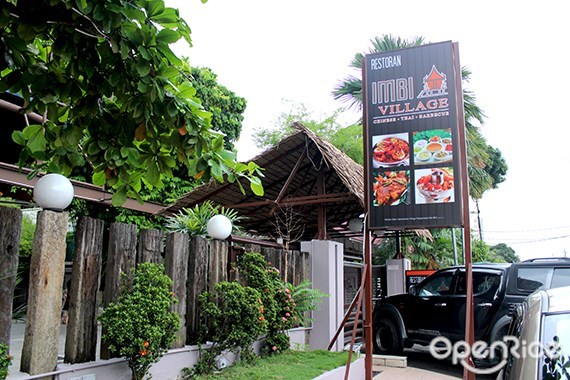 Formerly known as Damansara Village, Imbi Village is located in Bukit Bintang, one of the busiest areas in the heart of KL city. This restaurant not only offers authentic Thai fare, but also scrumptious BBQ delights as well as Chinese cuisine and steamboat – a literal heaven for food lovers like us!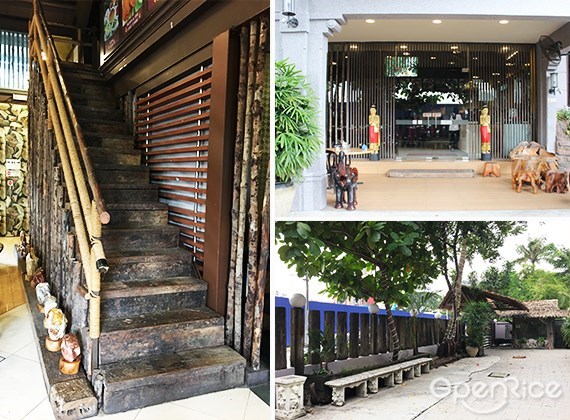 Imbi Village is housed in a historical building that was originally built in 1963, and the building was later reconstructed into a restaurant with Thai village-like environment and laid-back atmosphere. Nature-inspired materials like bamboos, palm leaves and woods can be seen everywhere around the restaurant, as well as iconic Thai decor including elephant statues were used to enhance the mood of surroundings.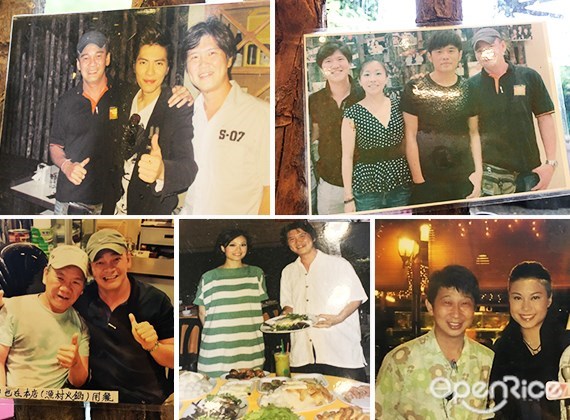 It is not an odd scene to bump into celebrities in this noteworthy restaurant, because this place is definitely one of the celebrity's favourites. Jay Chou, Jam Hsiao, Joey Yung, Ah Niu, and many other famous personalities had set their footprints here – well, just a brief idea to let you know why you should visit this place when your favourite singers/actors are having their stays in KL!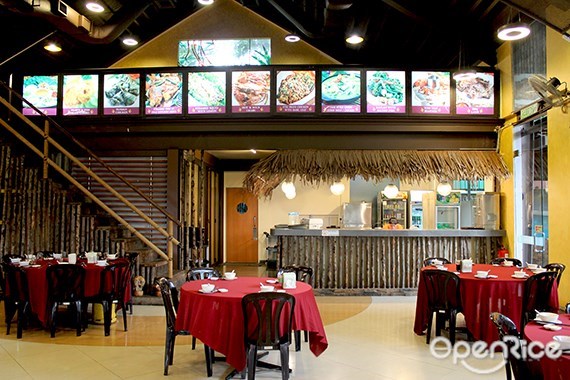 Plus, the experienced chef of Imbi Village is a local Thai who came from Chiang Rai – we all know only the locals can produce the most authentic local tastes!
Steamed Fish with Thai Kengsom Sauce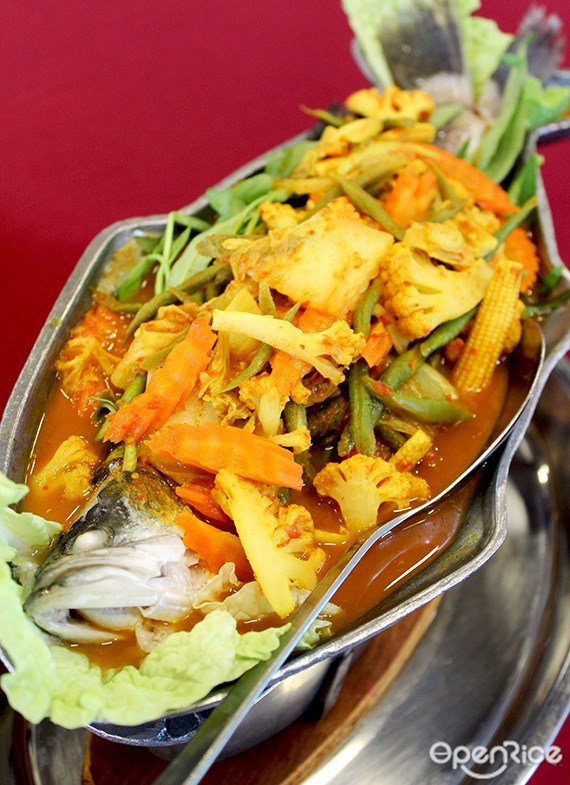 Steamed Fish with Spicy Lemon Sauce is certainly more commonly known when it comes to Thai-style steamed fish, but there's another worth-recommending Thai flavour that you should know – Steamed Fish with Thai Kengsom Sauce, fresh fish of your choice steamed in spicy and pungent Kengsom sauce originated from Central and Southern Thailand, with veggies like water spinach, cauliflower, and carrot – this dish is tongue-numbing but very addictive, spicy food lovers rejoice!


Tom Yam Seafood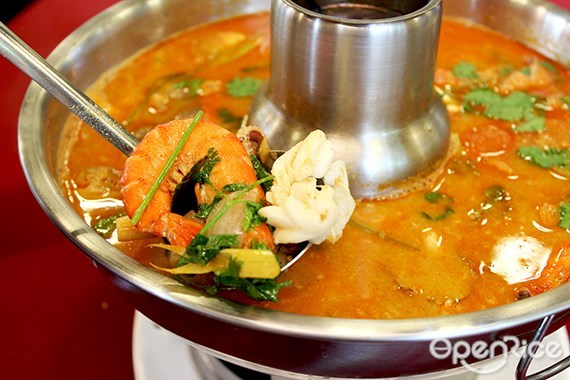 We wouldn't call this Tom Yam Seafood as the star attraction of Imbi Village, but this certainly is one of the must-haves – flavoursome Tom Yam soup cooked with abundant fresh seafood, this is an entirely slurp-worthy order indeed!

Braised Pork Trotters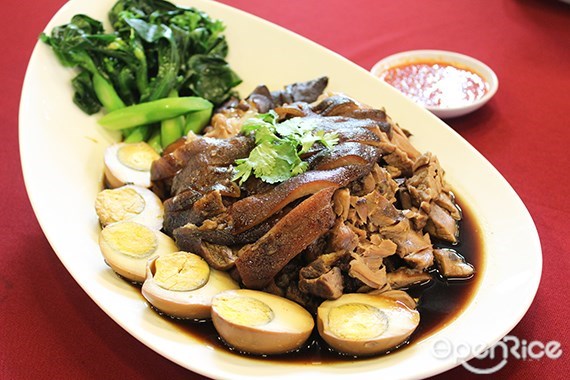 One should never miss out traditional braised pork trotters on rice while visiting Thailand, so does Imbi Village because Braised Pork Trotters served here is absolutely worthwhile! Fork-tender and fatty pork trotters slowly boiled in an aromatic blend of soy sauce, sugar and variety of spices for hours, served with braised eggs and appetising kitchen-made blended chili sauce, your gourmet taste buds will surely adore the flavours.

Prawns with Glass Noodle in Thai Claypot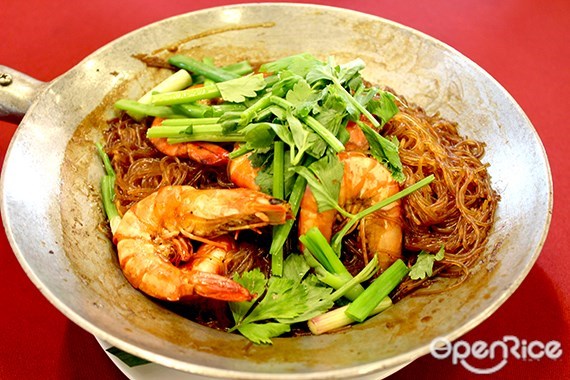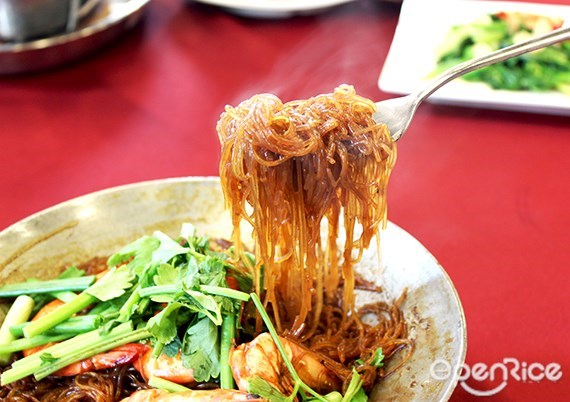 Another scrumptious dish that we would like to highly recommend to you - Prawns with Glass Noodle in Thai Claypot was skillfully done, with big fresh prawns and delightfully springy glass noodle cooked in a delectable mix of ginger, garlic, green onion, peppercorn, baby celery and other seasonings, we weren't surprised at all when we were told that this dish is actually one of the most-ordered menu items in Imbi Village!
Thai Catfish Salad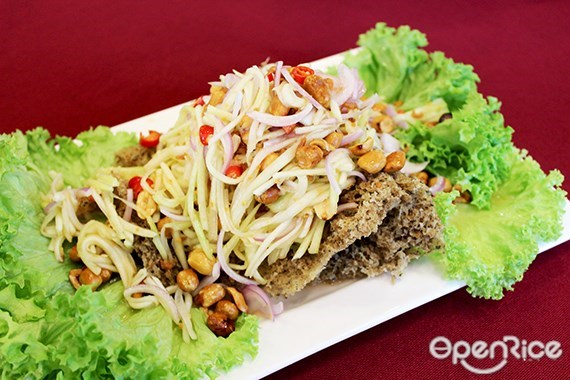 A tart, spicy and refreshing green mango salad served on crispy, airy nest of deep-fried catfish, this Thai Catfish Salad is sensational and irresistible, what a perfect soul food to begin the feast with.

Kailan with Salted Fish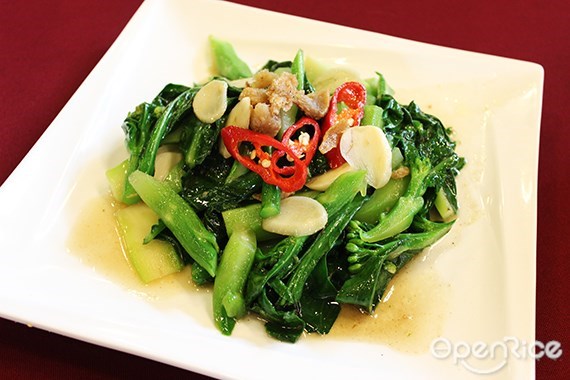 Simple, yet delicious all-time favourite of anyone, a crunchy and refreshing dish to balance out the piquant flavours of other dishes.

Red Ruby Water Chestnut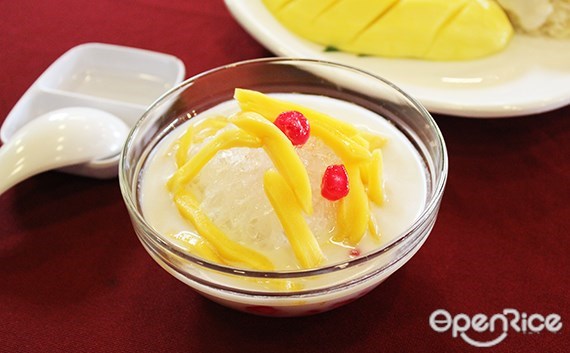 Highlights include this special Thai street dessert – the small reddish jewels are called red rubies, made from water chestnuts wrapped with tapioca flour, the texture is pleasingly chewy on the outside and crunchy on the inside, served with honey jackfruit slices in coconut milk, this icy dessert delivers a refreshing boost to wash down the zesty feast.

Mango Sticky Rice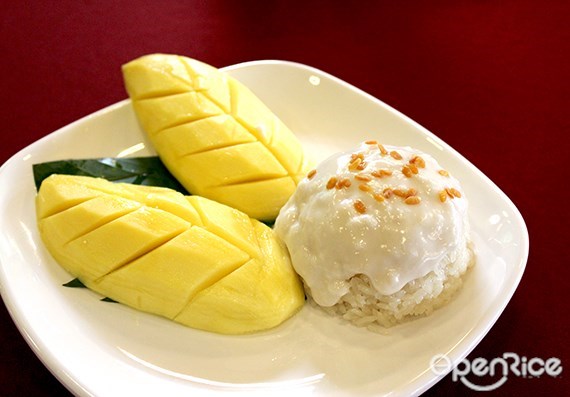 Another authentic Thai dessert not to be missed in Imbi Village – sweet and creamy Mango Sticky Rice served warm, irresistibly delicious!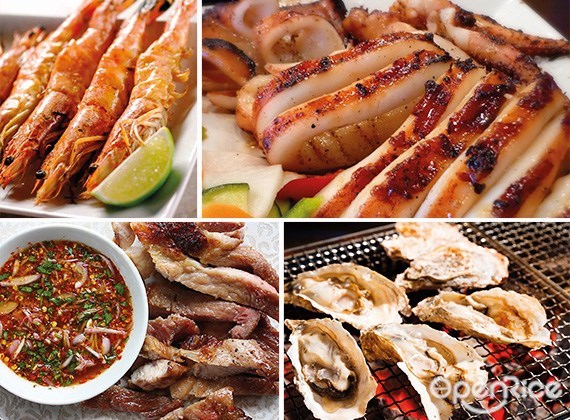 Imbi Village does offer mouthwatering Thai BBQ specialties too, ranging from your favourite BBQ pork jowl to beef, lamb and variety of seafood, you will be more than pleased to get spoilt for choices here!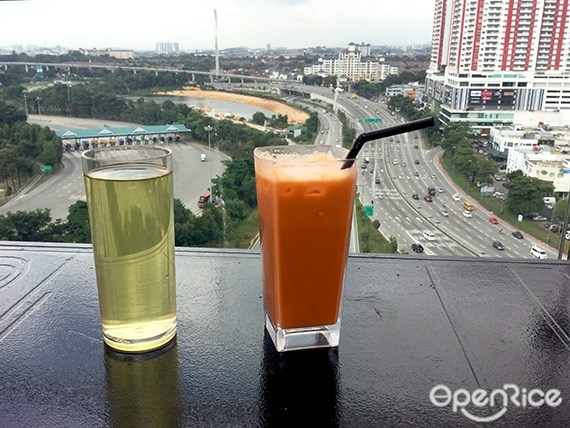 Don't forget to include the aromatic Thai Milk Tea in your order to thoroughly enjoy the Thai vibes, or Pandan Tea that actually does the same. Other beverages like fresh juices, soft drinks and beers can also be found here.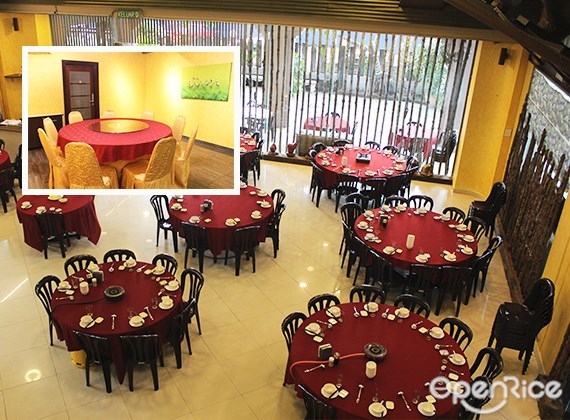 Worry less about the Thailand-like sweltering weather in Malaysia, because Imbi Village's air-conditioned indoor seating is definitely cozy and inviting. Also, the private VIP room is always ready to serve special guests like celebrities, a very thoughtful service indeed!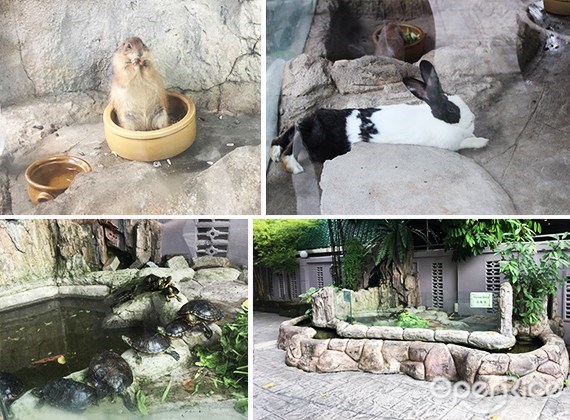 To showcase the nature-inspired theme of traditional Thai village to the fullest, Imbi Village has brought adorable animals such as rabbit, ground hogs, pigeons and tortoises, as well as rare species like alligator snapping turtle to the restaurant!

Enjoy amazing Thai fare and sightseeing at Imbi Village today!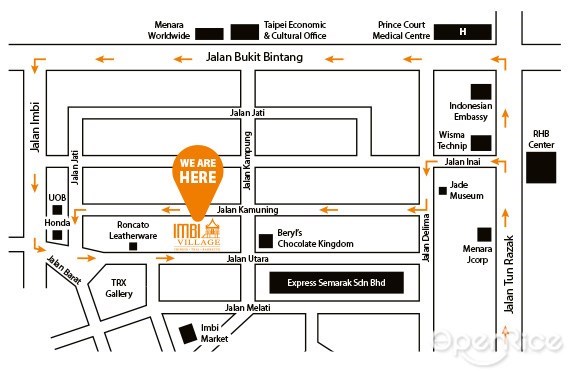 For more information: Imbi Village Restaurant