1. Alpaca Ratchaburi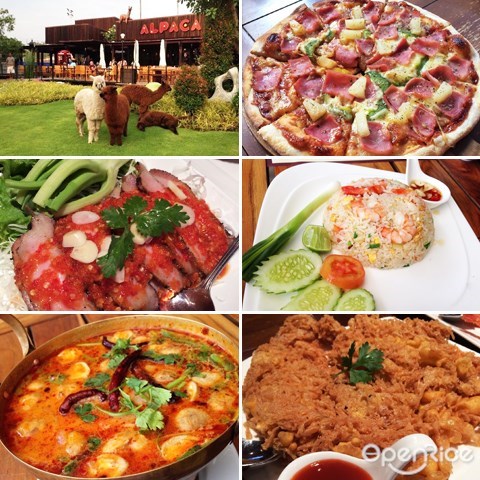 Photos credit to: Iam Aei, parichat.kaewthong, PanGWeT
What? There is an alpaca farm in Bangkok? Yes! Alpaca Ratchaburi, the alpaca themed restaurant in Bangkok allows you to get close with adorable alpacas! There are also other cute animals like sheep, horses, and rabbits. This place is a true heaven for animal lovers! Enjoy variety of authentic Thai food and western delicacies in this beautiful European style environment, it will surely make your day!
2. Mr.Bean Coffee Shop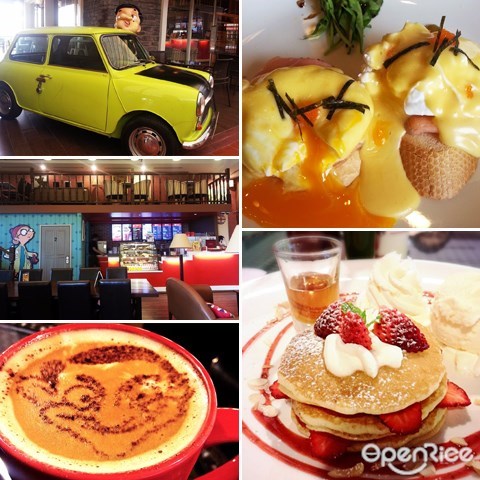 Photos credit to: monniethepooh, giftko.naka, annyanna
Are you a fan of Mr.Bean? If you are one, then you will not want to miss this Mr.Bean Coffee Shop in Bangkok! Check out Mr.Bean's Mini Cooper in the shop that will take you a trip down childhood memory lane. Then enjoy a cuppa good coffee with cute Mr.Bean coffee art on it! There are plenty of mains and dessert choices for you to fill your tummy too.
3. Paul Frank Café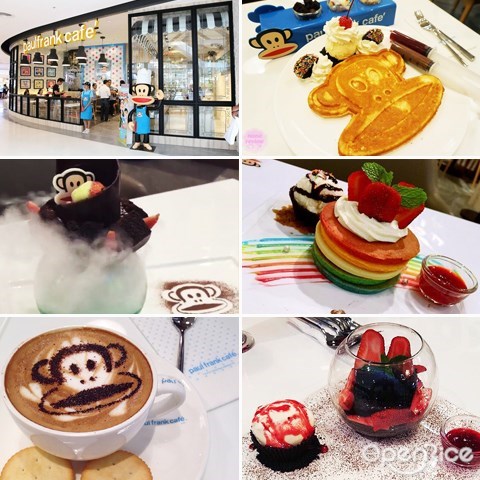 Photos credit to: annpattara1987, Iam Aei, Toon V, monlada
Guess everyone is familiar with Paul Frank? If you are a big fan, you need to visit this Paul Frank Café located in Central Plaza Westgate because from food to café layout decoration, you can see your favorite Paul Frank everywhere! Few of the dessert that received huge popularity are the Rainbow Pancake, Paul Frank Pancake, and cupcakes.
4. Cataholic Café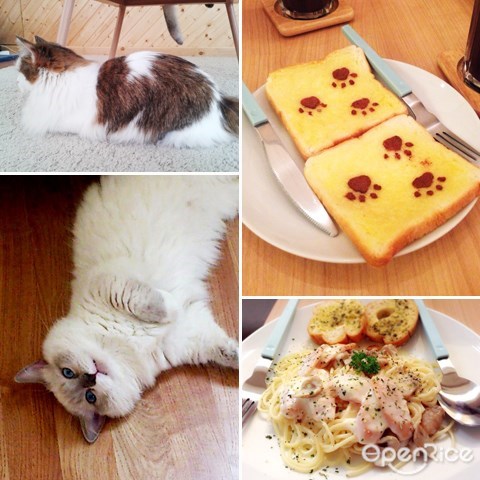 Photos credit to: yaikapok, Piyong, miomaru
Cataholic Café, a cat themed café with living cats strolling around inside, cuteness overload! Other than cute cats, they do have some cute food too, like the toast with cat footprints on it, so adorable, isn't it!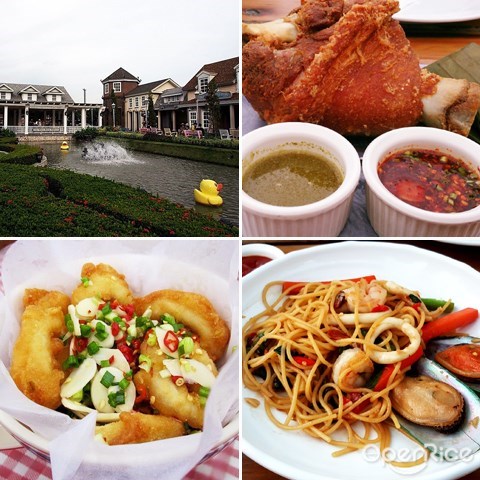 Photos credit to: Chiew Renee, saoguide, nopkit, weiqian647
Come to Chocolate Ville to experience European environment under Bangkok's warm weather, sounds legit? Chocolate Ville duplicated European village's environment that makes outdoor dining an awesome experience. Another plus point, the food here are reasonably priced from 100 to 300 Baht, tell me if you could think of any reason for not visiting this place!
6. Little ZOO Cafe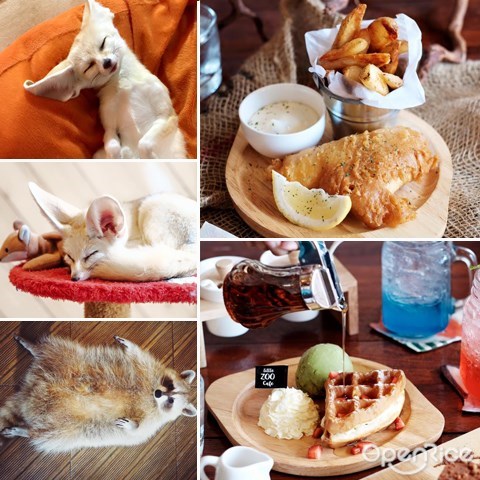 Photos credit to: Little ZOO cafe
Little ZOO Café, the name is aptly put. Imagine yourself dining with little foxes, this isn't a picture from Pixar animation? You get to have this amazing experience in Little ZOO Café if you wish to. Get close to little wild lives like foxes, raccoons, and meerkats while enjoying delicious food in this little zoo!
7. Sirocco
Photo credits to: ernsuev, OLC Wong

The best rooftop restaurant in Bangkok, Sirocco proudly presents the stunning night scene of the city to you, while serving premium delicacies to satisfy both your taste buds and tummy. Gentlemen, if you're planning your marriage proposal then I guess you may take this amazing rooftop restaurant into venue consideration!
8. Cabbages & Condoms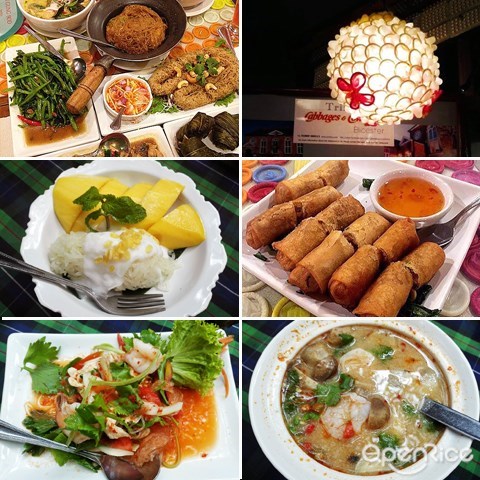 Photos credit to: MelMel22, Kelly leng, felicia chin, jess.chen.54
Last but not least, here's the craziest themed restaurant ever, a condom-themed restaurant. The restaurant is named Cabbages & Condoms with an educative hidden message of 'birth control should be as accessible and as easy to buy as vegetables in the market'. Glass noodle with prawns is one of the must-haves when you come here.