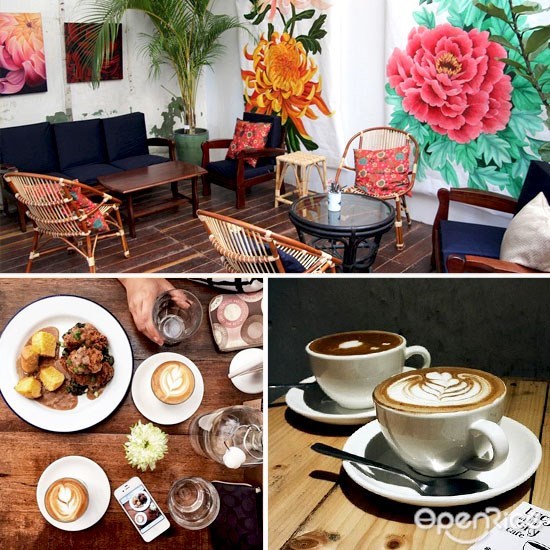 Petaling Street, also known as Chinatown in Kuala Lumpur has its very own unique cultural background and local delicacies that everyone loves. Aside from Wonton Noodle, Yong Tau Fu, Hokkien Fried Noodle and Roasted Duck that you always go for, do you know that there are also many hipster cafes for you to spend quality time and have a good cuppa? Wait no more, let's discover all of them now!
1. Chocha Foodstore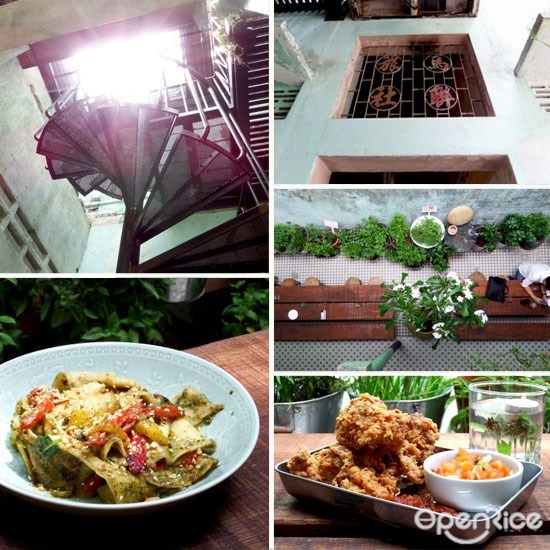 C
hocha Foodstore has been creating storms on Instagram ever since its opening back in August. It is housed in an old shop lot with almost unvarnished interior design, causing it to stand out from all the brightly lit cafes with regular minimalist designs. 'Chocha' literally means 'sit and drink' in Hakka – experience the Chinese tea culture here with some good food included Chinese Pesto Flat Noodle and Cincalok Fried Chicken, and don't forget to take some hipster photos for your Instagram too!
2. The Front Door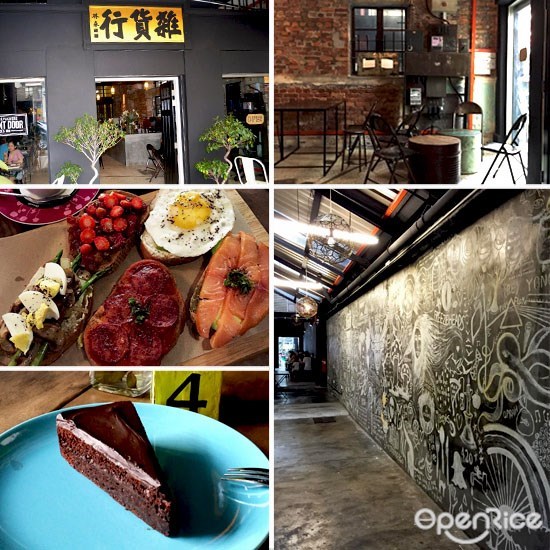 The raw brick walls and old kopitiam floor tiles in

The Front Door

remind us that this building is almost two centuries old, making it one if the best historic jewels in Petaling Street. You should order their sandwiches here – you get to choose from 15 different flavours and all of them look really photogenic. Check out the artsy corridor that plays as a perfect OOTD background too, you will definitely love it!
3. LOKL Coffee Co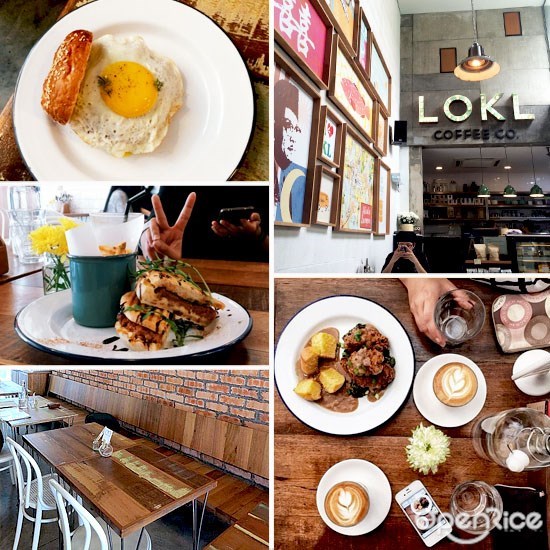 Pronounced as 'local',

LOKL Coffee Co

is one of the perfect coffee places for you to spend your weekend afternoons. Nothing too fancy here as the café aims to serve good food – try out their breakfast menu especially the bagels! We would like to recommend the one with beef bacons, fried egg and roasted pumpkin mash because it is not only tummy filling, but also delectable!
4. Aku Café & Gallery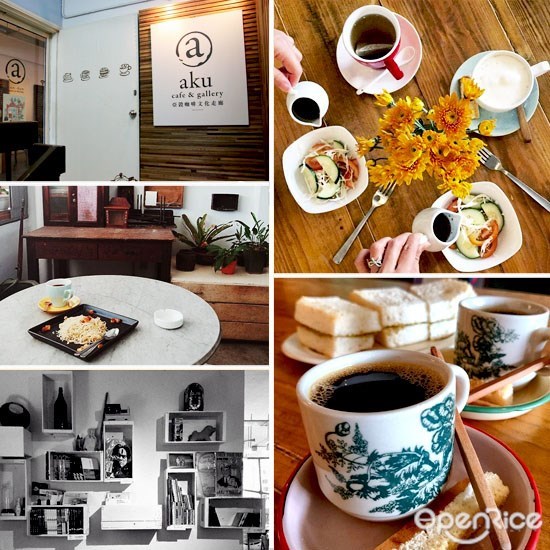 Aku Café & Gallery isn't only a café but also an art gallery – clean white walls, wooden tables and chairs, art pieces – none of the corners in this café opposes its theme, nothing is awkward. Enjoy their coffee blends (hand brewed or siphon method) with Hainan Toast or Aku Special Spiral Pasta, or both of them if you would love to sample more.
5. Moontree House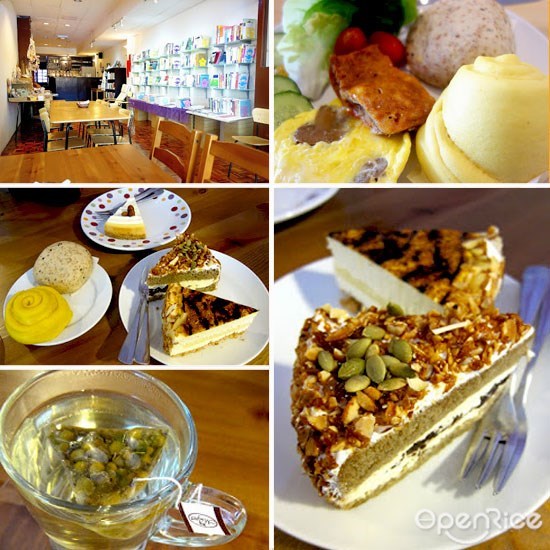 Moontree House, the café that bookworms love, has well portrayed the owner's identity as a writer and poet. Browsing through the book shelves you get to see many Chinese-language reads, but no worries if you are not a reader because there are also homemade zakka goods available for purchase. For a good cuppa, try out their signature blend which is the combination of Malaysian Liberica and Indonesian beans!
6. Old China Café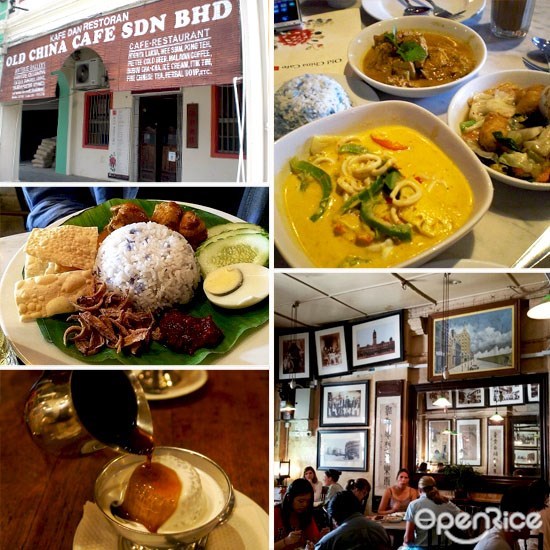 Old China Café

will makes you fall in love with the atmosphere here – nostalgic Nanyang inspired designs from furniture to decorations, everything included the Nyonya food selections is perfect. Ranging from light snacks like Pie Tee and Pork Loh Bak to dinner favourites such as Kari Kapitan, Pork Pongteh and Siew Yok Devil's Curry, Old China Café will definitely become your next favourite dining spot!
7. Merchant's Lane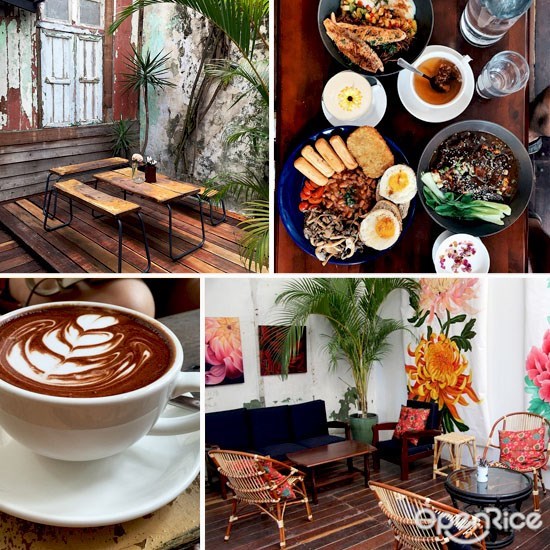 Formerly a brothel, Merchant's Lane put a lot of effort in revamping this place into a stylish hipster café both indoor and al fresco dining areas. All the dishes on the menu are creatively named, such as South China Sea, Eat Die Me and Hashtag Salmon – you must order the South China Sea, which is a grilled salmon paired with poached eggs and homemade hash – you will satisfy with how delicious and tummy filling it is!
8. Lucy in the Sky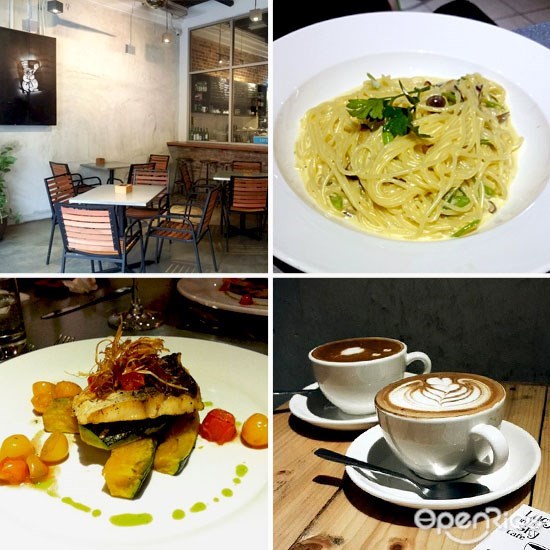 Derived from a famous song by the Beatles, Lucy in the Sky is a café that has been around for more than 2 years. The design of the café is quite special, because the main seating area is divided into two different parts by a brick wall. One side is serene and more dimly lit, while another side is very bright with natural sunlight penetrating through the glass ceiling. A wide selection of Western dishes is available here, including all-day breakfast, burger, pasta, salad, sandwich and soup.