Another new stretch of shop lots just right opposite of Belakong's Cheras Selatan – here we go! Known as Cheras Selatan 118, they are nearer to the main highway and easy access from Sungai Long or Mahkota Cheras too. What's good there? Check this out!
Photo credit: OMB Noodle Bar Facebook, Kinki Low Instagram
OMB or can be read as One More Bowl, this noodle bar serves differently where you get to pick 2 different bowls of selected noodles and you'll be paying for the price of one! Available in quite some delicious selection of noodles and broth – pick from udon, egg noodles, vermicelli, yellow noodles, spaghetti or even ramen; broth like pork bone soup, pig's stomach pepper soup, seafood curry or the original dry style too. Come and try them out!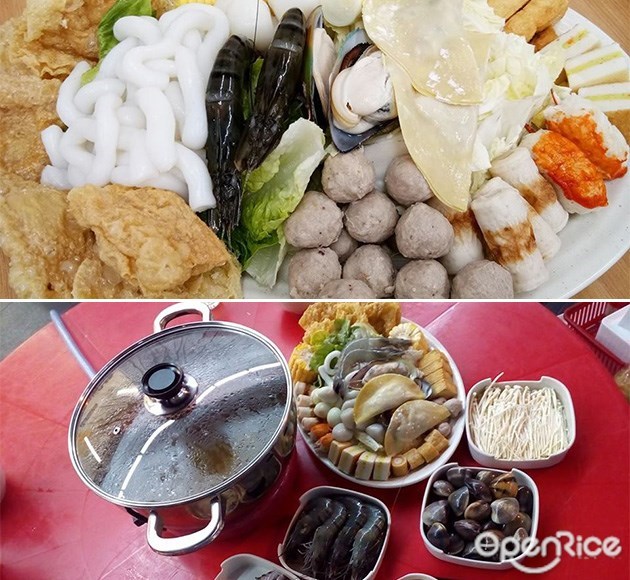 Photo credit: Xiao Jie, Ken Seng
Feeling overcrowded at the usual steamboat place at Cheras? Then head over here to enjoy steamboat instead. Spacious, delicious and uses fresh ingredients, many patrons flocks this place up even late at night as they are open till late!
3. Wings & Boar Restaurant & Café
Photo credit: Wings n Boar, eyang_t, mayching0823, nicotine_jo_ip
Comfy and spacious, come here to enjoy some good meaty feast! Food like Mozzarella sticks – fried cheese that you shouldn't miss, buttermilk chicken burger, New York strip sandwich, barbecued ribs pastries, and cakes; don't miss the signature milkshake too! Lamb rack was available too.

Serves the same like HK style fusion café food with a mixture of local delights, Secret Loc is now at Cheras too. Fried Udon, Cheese Baked Rice, French toasts, club sandwich, lamb chop, spaghetti, Yin Yong tea and more – this is surely the place to be. Seen crowded with a lot of patrons at night, let's go!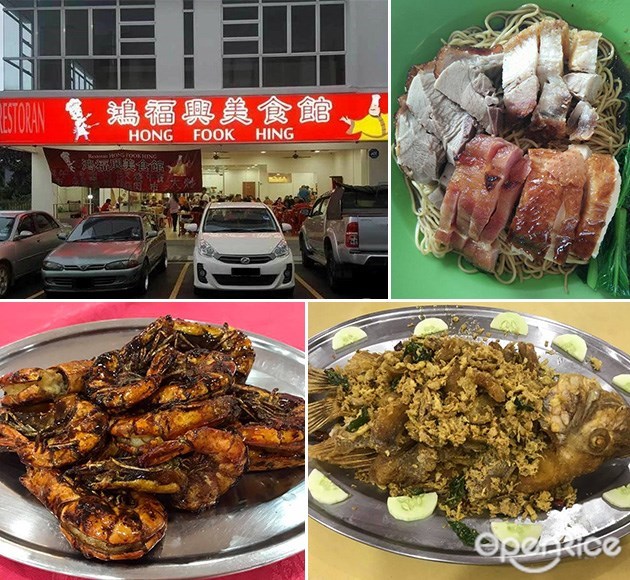 Photo credit: Hong Fook Hing facebook
Serves Chinese food that the neighbors here recommend trying the Four Treasure Wantan Mee, Smooth Kampung Chicken, Fried Pan Mee, Braised 3 Layer Pork Belly, Pork Ribs, Salted Egg Squid, Herbal chicken and more from the menu! Planning to eat out tonight? Try this restaurant today!


Photo credit: iam_sunnytan, billychan1996, yuki_0223
Aha, a Dragon dance themed café here? Wow! Serves grilled skewered food, Chinese, western and local delights; this is indeed a fusion café. Some delicious food like the braised pork, braised chicken drumstick rice, special homemade prawn noodle, spaghetti, chicken chop, and sandwiches are worth the try. Not only that, for grilled skewered food, wide selection to choose from and it starts from RM1.00 per stick.


Japanese food anyone? Serves all kinds of Japanese delights that you'll enjoy, come and enjoy the fresh sashimi – tuna belly, shiro maguro, salmon and more fresh choices you can get there. Noodles like udon, teriyaki saba fish and rice selections too available!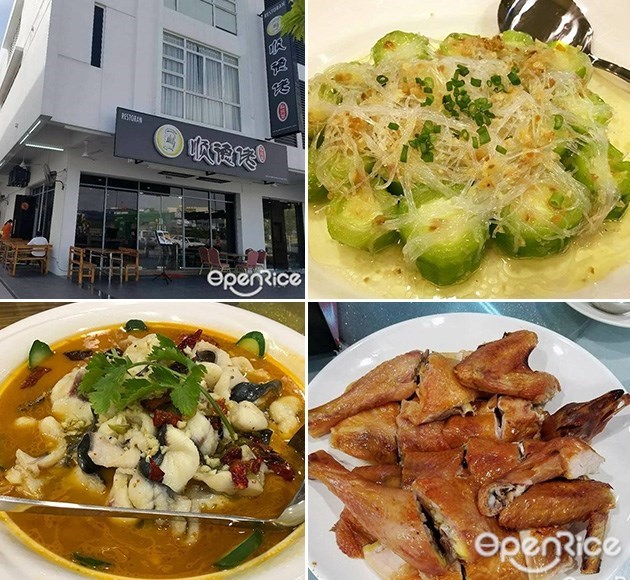 Thinking where to dine with your family members for some recommended Chinese food? Come here for some mouthwatering home cooked dishes like signature Shun De boiled fish, peppercorn garoupa fish, a special recipe of spicy corn and prawn and more to pick from the menu. Spacious and cozy, totally suitable for family dining here.



More article:
8 Places for Recommended ABC & Cendol!
7 Delicious Food Finds at Cheras Sungai Long!
8 Restaurants to Flock at Kuchai Lama!
8 Durian Desserts That Will Make Durian Lovers Go Mad!
12 Must-Try Restaurants at Puchong!
8 Restaurants & Hawkers to Try at Seri Kembangan!
Let's Try These Food at Puchong's Wai Sik Kai a.k.a Puchong Lok Lok Street!