One of the most known places around Cheras as it consists of expensive properties and a large local University along with the famous township of Mahkota Cheras as its neighbor, Sungai Long is another place in Cheras where you've surely heard of the name before.
While it may seem quiet over the years, it is never dull as it has so many restaurants and café that serves delicious and recommended food by students and the residents. How long have you not explore Sungai Long already?


1. FunFun Kitchen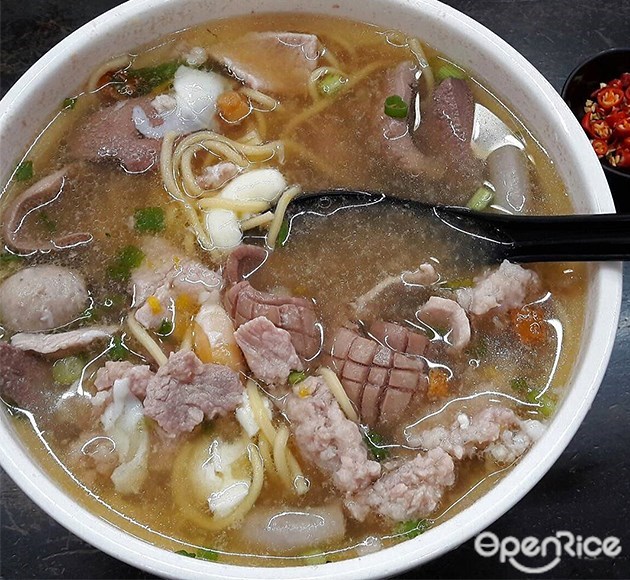 Photo credit: dongkeun_lee
Many recommend trying the XO Mee Sua Pork Noodles – very fragrant as it has pork lard, egg, tomatoes, minced pork meat, pork liver, and intestines in it. Thick and savory soup with a fragrant hint of the wine tastes will make you slurp everything up! Besides, recommended trying the herbs pork noodles, bitter gourd pork noodles, and the spicy pork noodles too!
Do you want to Meet Mee here? Well, we do! Known for its springy handmade noodles and the home made chilies and the crunchy fried dumplings, do you know they are a café and noodle restaurant? 2 in 1 sounds legit isn't it? Come here to enjoy a bowl of Pan Mee with that poached egg or a slice of mille crepe and coffee, you really got to Meet Mee today!
A café where most students love to meet up for some dessert or mains as they are really affordable and could get you stuffed up, Myosotis Café is it. Parfaits, waffles, coffee, pasta, udon, rice or even light bites, many enjoyed visiting this café as the ambiance too played a major role here. Relaxing and minimalist design, try it too!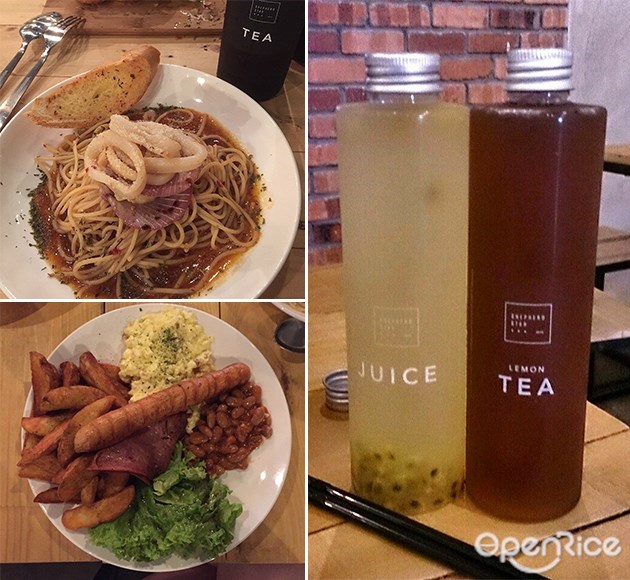 Serves iced coffee, teas or juices in a bottle that's creative and special, many students actually like to collect their bottles too. Big breakfast here was filling as it has a good amount of wedges, scrambled eggs, and sausage along with sautéed tomato and baked beans. Spaghetti's, croissants, or fish and chips are seemingly most ordered too. Warm and cozy café, give them a try!



Looking for really affordable Japanese quick bites for a fix? Niko Niko was known for its Onigiri all this while, but they do actually serve hot meals as well like Japanese Curry rice, soba noodles, udon, potato salad and more from the menu. Simply affordable and filling too, a great choice for grab and go if you're in a rush!
Thai finger food anyone? Not to worry about the price as you'll get to enjoy a bigger bowl of Boat Noodle that's below RM5.00 at least; the papaya som tam, fried spring rolls, rice, fried chicken wings, fish balls and more to get from Aroi Thai Express, many were seen to gather there with a bunch of friends for some good Thai feast.
Usually, many patrons visit this restaurant for breakfast; undeniable, taste is indeed subjective, but many still flock this restaurant up, for Wan Tan Mee as it is served with Char Siu or roasted pork, many too order the charcoal toast that's crispy and spread with a layer of kaya and butter. What about you?
More articles:

All These You Need to TRY at Mahkota Cheras!

10 Reasons to Dine at Ikea Restaurant!

10 Food Places From Kajang

10 Great Food Stops in The Starling Mall!
8 Impressive Eateries Near Pasar Seni's LRT Station

8 Must Try Restaurants & Café @ Cheras Taman Yulek!