Kuchai Entrepreneurs Park indeed a place that is filled up with tons of eateries be it the new and old ones, and of course, here are some of the most visited as shared by the foodies online! Many recommended these restaurants to visit when you're out and about Kuchai Lama!


Serves creative Japanese fusion dishes, come here to enjoy it. Recommended to try the Omu curry rice, carbonara spaghetti or something different – carbonara rice, giant beef balls, salmon mentai maki, udon and more to choose from!
Hang out for a cuppa glass of good drink and some delicious food? Serves all sorts of wine and even sangria here, don't forget to enjoy the food here. Do try the La'Vin Pork Burger – with a grilled pork patty, melted cheese, bacon crisps and smoked fries; juicy patty and tasty, porky lemak rice, salad, seared garoupa fish; all these are not to be missed!
A ramen restaurant that's been serving delicious ramen for years, Torazou never fails to entice our appetites. Recently they have something new which is the Large Pork Ribs Ramen – thick savory milky broth that you'll sip everything up, the grilled pork ribs were tender and succulent. Comes with Aji Tamago and 2 large slices of Cha Shu, let's try this today!
Mi Xian anyone? It's been a recent hit where most eateries now served Mi Xian noodles. Smoother in texture and white in color, no worries that it'll turn soggy when soaked in the broth! A bowl of Piggies Ball Mi Xian soup is surely a decent bowl of noodle to fill your tummy up!
Come here for some delicious spicy grilled fish in platters! Uses charcoal fire in grilling that is why the fish meat was juicier and tastier too. Of course when it comes to these grill fishes, the spicier it is, the better it gets! If you are brave enough, come here to take the ultimate challenge of the 'Crazy' Spiciness level where it will sure to sweat you out.
Yong Tau Foo steamboat? Wow, such a refreshing eating style. Known for their famous Yong Tau Foo, they are now easily available here and eaten as the steamboat ingredients too! The fresh fish meat was used as the paste! Apart from the steamboat, of course still must try the curry chee cheong fun!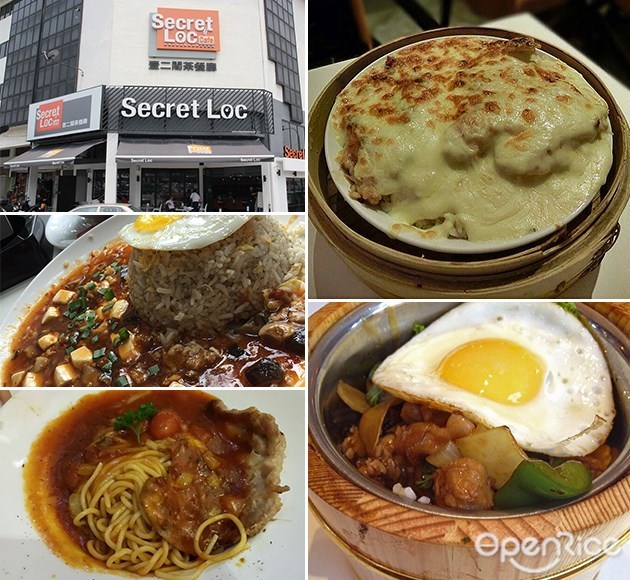 Serves HK-style food, which means you'll get to enjoy the Char Chan Teng style dishes here! Fried Udon, Cheese Baked Rice, French toasts, club sandwich, lamb chop, spaghetti, Yin Yong tea and more – this is surely the place to be. Located at the corner, they are spacious and usually crowded with patrons too!
Dessert would always be the best treat after a delicious meal. Serves hot and cold dessert, some recommended ones like the sea amber jelly, Pomelo Mango Sago dessert, Mixed fruits ice, mango chee cheong fun, peanut sesame dessert, red bean soup and more!
More articles:
10 Attractive Cafés to Visit in Pudu!
14 Restaurants for Delicious Food in Klang!
13 Hong Kong Delights that Malaysians LOVE
8 Refreshing Watermelon Desserts in Klang Valley That You Should Totally Try Out