"Many old restaurants in KL are struggling to survive, because consumers' taste-buds have changed through time, and they prefer a menu with more varieties", said Jade Lee, the second generation currently running
Lee Tong Kee
, the oldest
Ipoh Sar Hor Fun
restaurant in KL.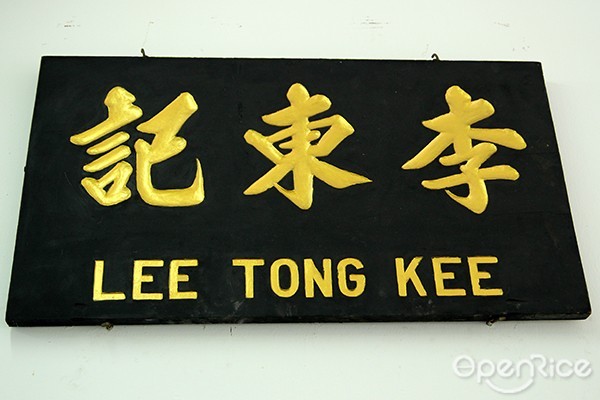 Established since
1948
, Lee Tong Kee used to be a well-known Ipoh Sar Hor Fun restaurant located at
Petaling Street or Chinatown
. In fact, the restaurant was so famous to the extent that Lee Tong Kee had become synonymous with Ipoh Sar Hor Fun in Kuala Lumpur!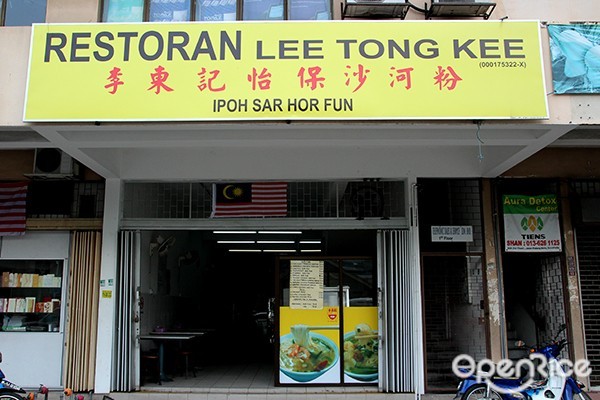 The name "Lee Tong Kee" stands for "the shop of Lee Tong" in Cantonese. Originated from Guangdong in China, Jade Lee's father, Lee Tong, first set his foot in Ipoh when he came to Malaya. His experience in Ipoh was probably the main reason that prompted him to set up a restaurant selling Ipoh Sar Hor Fun when he moved to KL later.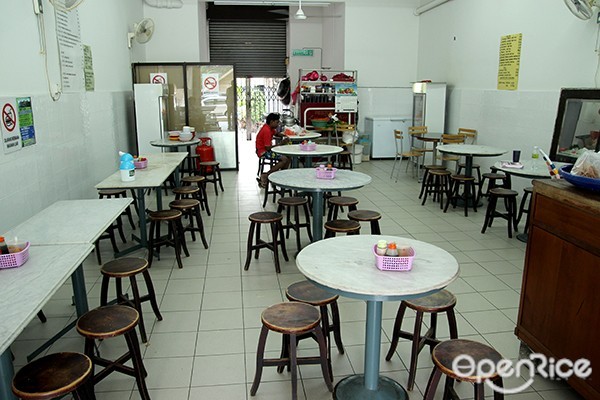 Business was a failure when Lee Tong first started his restaurant in KL Chinatown, because the taste just wasn't good enough to attract customers, but he didn't give up. He spent a lot of time to experiment and improve the recipe of the soup. Sometimes, chefs who visited his shop would give him some helpful advises on how to further improve the taste of the soup. Business started to boom after he had perfected the soup, which is the key to a bowl of delicious Ipoh Sar Hor Fun.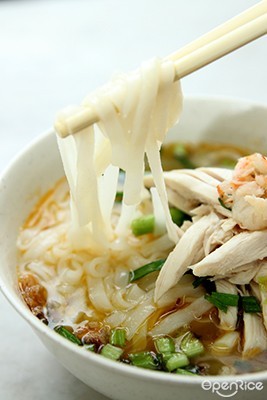 The seemingly simple and clear soup of Lee Tong Kee's Ipoh Sar Hor Fun was actually prepared using lots of different ingredients. In the past, when scallops were still cheap and plentiful, lots of scallops were added to enhance the taste! "The business was so good at that time that many customers were standing outside of the restaurant waiting for a seat", Jade recalled how popular the restaurant used to be when she was little. The first crisis hit the restaurant when the unfortunate incident of
May 13
occurred in 1969. The street was very quiet, and business declined drastically. Therefore, Lee Tong decided to go to
Singapore
to start up another branch. Now,
Lee Tong Kee
remains one of the most well known Ipoh Sar Hor Fun restaurants in Singapore. Jade Lee and two of her brothers were left to take over the restaurant in KL. Business went back to normal several months after the May 13 Incident. Yet another crisis hit the restaurant when Lee Tong passed away in Singapore in 1975. Jade's brothers decided to leave the restaurant and only Jade was left to take over the shop. "It was my brothers who did the cooking all the while, and they didn't teach me how to prepare the soup when they left"! said Jade Lee. "My sister asked me to 'steal' the recipe from them by memorizing every single detail of how they cooked and what ingredients that were added when they cooked".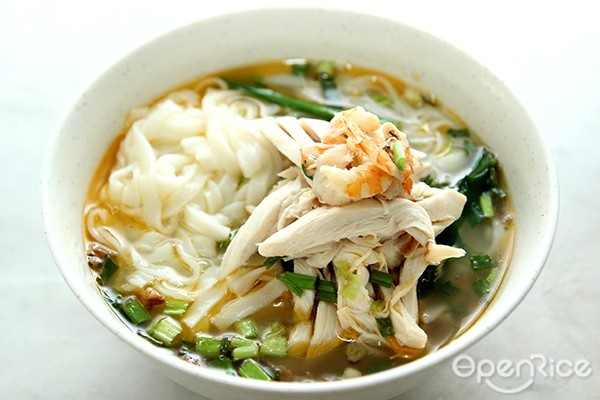 Lee Tong Kee's signature Ipoh Sar Hor Fun
Jade Lee can still remember vividly that her hands were trembling the first day when she took over the shop from her brothers, because she was afraid that she would spoil the brand that her father had worked so hard to build for so many years. Luckily, the soup turned out to be good and consistent, as more and more customers kept pouring in. For several decades, Lee Tong Kee's Ipoh Sar Hor Fun remained one of the must-try delicacies in Chinatown. However, business started to decline near the end of millennium, partly because the consumers' taste-buds had changed. Due to the increasing shop rental price, Jade decided to move to another premise at
Jalan Tun H.S. Lee
(near Bangkok Bank) in 2000.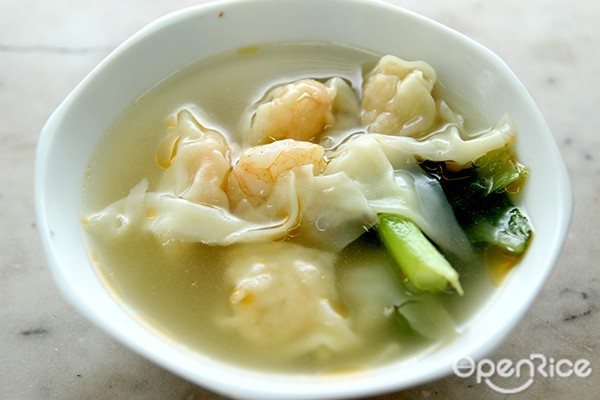 Lee Tong Kee's famous prawn wantan
Last year, Lee Tong Kee moved again to its current location at
Brickfields or Little India
. The area is quite secluded, and probably very few people who pass by this humble restaurant know that it used to be the most famous Ipoh Sar Hor Fun restaurant in town. Jade Lee still insists on preparing the soup daily by following her family recipe. Her hor fun or rice noodles are different from what you can find at other shops, because the hor fun is custom made by a factory using her secret recipe. The noodles are smoother and more easily digestible without adding any preservative.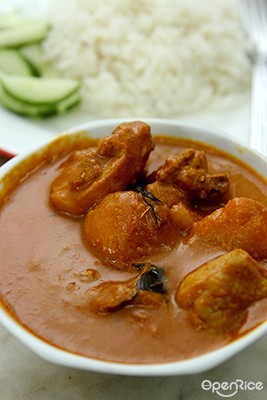 Curry Chicken Rice is also offered here
The current menu features a variety of hor fun with different ingredients, including
shredded chicken, prawn, prawn wanton, fishball and even curry chicken
. Apart from sar hor fun, rice and wanton mee are also available to suit different needs. If you are curious about what a bowl of traditional Ipoh Sar Hor Fun tastes like, pay a visit to this heritage restaurant with a history of more than half a century!
Hunt for the top restaurant in Petaling Street Chinatown