There are so many pork noodles everywhere but you know which bowl is still your favorite. A hearty bowl of memorable pork noodle comes with minced pork, pork liver, pork intestines and innards, pork balls and everything porkiliciously good. The thick broth that has been boiled for hours, let's recap on these pork noodles that you should re-visit again!


Sun Sea Pork Noodle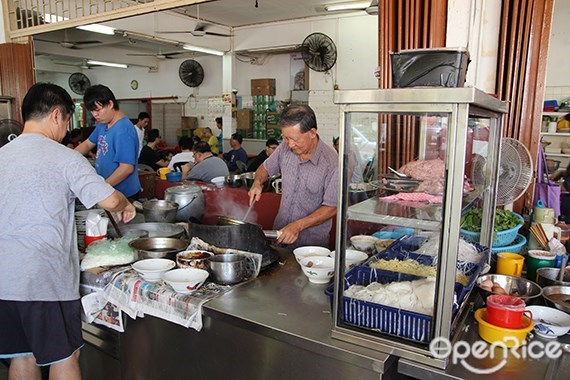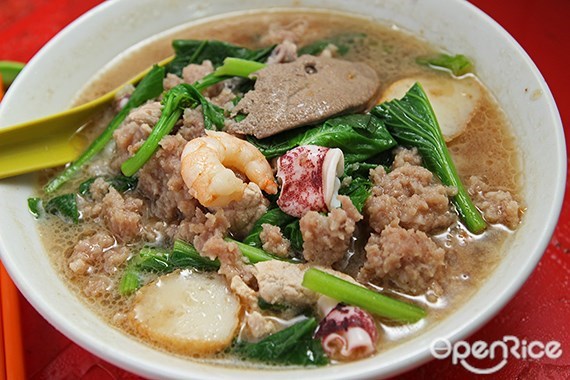 Pork noodles here might be a little bit different in terms of ingredients used; you can see seafood is used in it like squid and prawns, plus they do add in fish cakes as well. A bowl of pork noodles is perfectly thick in taste that many patrons are willing to wait for it to be served to their tables!


Peter's Pork Noodles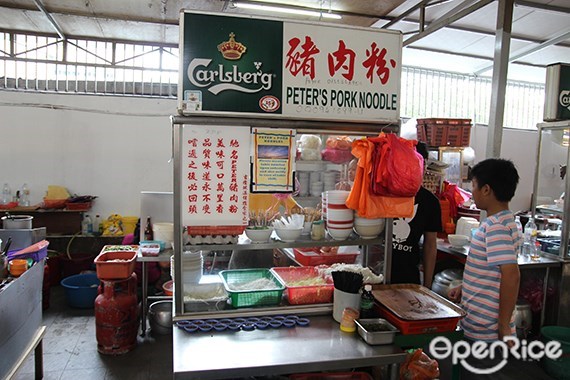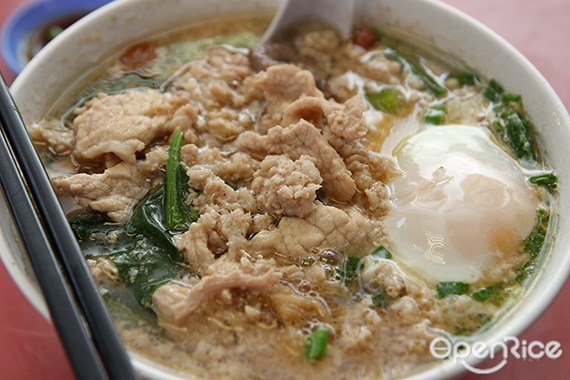 Located at Money's Corner hawker in Brickfields, this pork noodles a must visit. Clear looking broth but they aren't like what you think. Surprisingly flavorful with a hint of sweetness, every bowl of pork noodles are covered with minced and sliced pork meat and pork innards. Add an egg here and enjoy poking the yolk, either sipping it just as it is or adds them to the soup to enhance the taste!


Kean Fatt Pork Noodles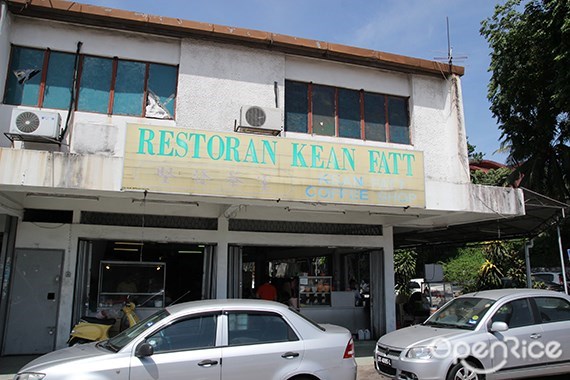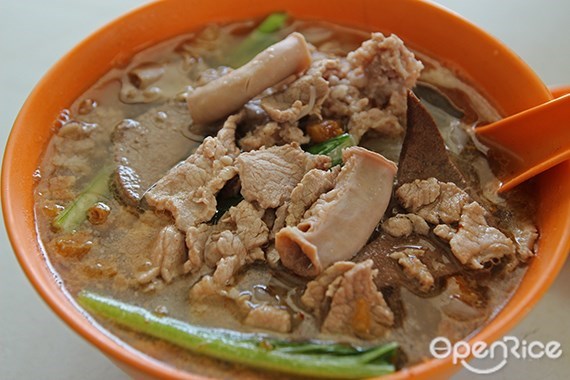 Sipping on the broth, you'll notice that they are different because fried garlic in it to enhance the taste further. Quick in cooking, the owner can manage to serve up to 20 bowls in one cooking. Besides, they are known for pork noodles the Penang style, therefore garlic oil is used in it too.


If you're really hungry, you can just skip this for sure. An approx. of 45 minutes to 1.5 hours, the waiting time required as the owner here cooks bowl by bowl to ensure your pork noodle are praiseworthy. While you usually order vermicelli or yellow mee, they have 'Mee Sua' over here plus opt for an egg to enhance the broth further too! The half-clear cloudy broth tastes sweet and full of porky goodness in it.


Mui Chea Pork Noodles @ Restaurant Shangri-La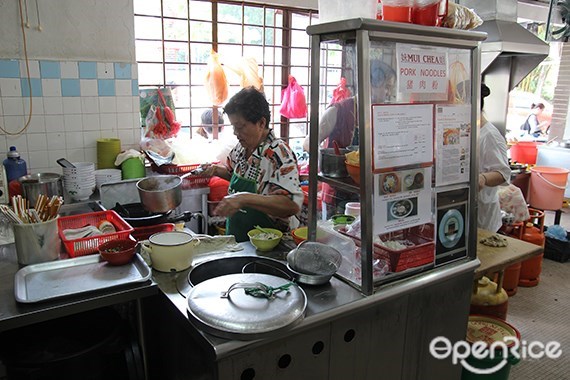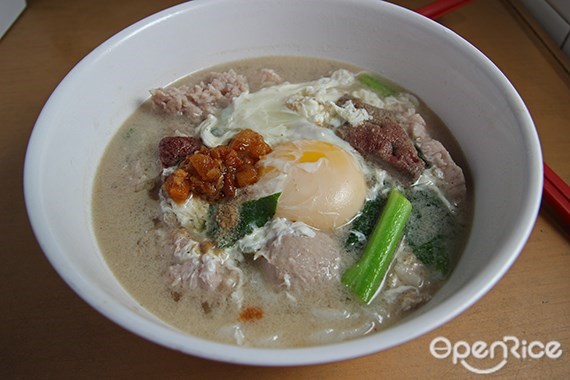 The cloudy broth is it for this bowl of pork noodles that clearly seen fried pork lard is used in it. Soup slightly savory with a hint of sweetness, an essential bowl that surely comes with pork liver, pork balls, pork minced meat and sliced meat plus an option to add an egg if you would love to!


Kui Lam Restaurant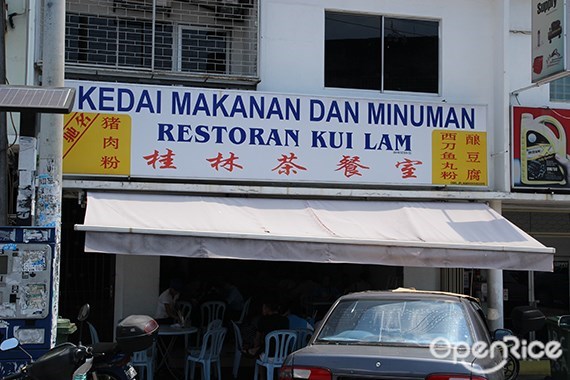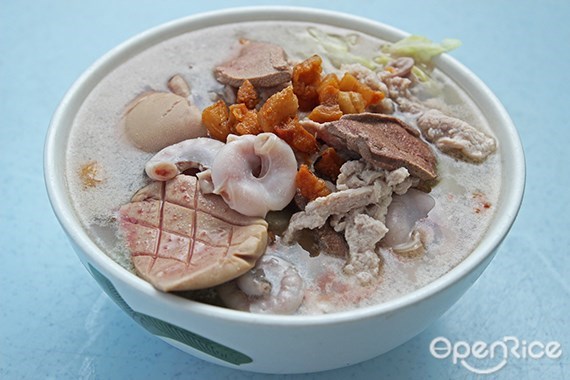 Always crowded, Kui Lam's pork noodle are quite extensive where you get to customize your bowl up to your liking; one of the specialties that you need to try would be the signature pork noodles that comes with the essentials plus pork kidneys, pork lards, liver, intestines in a large bowl, perfect bowl to curb your cravings in a go!


Apollo Pork Noodle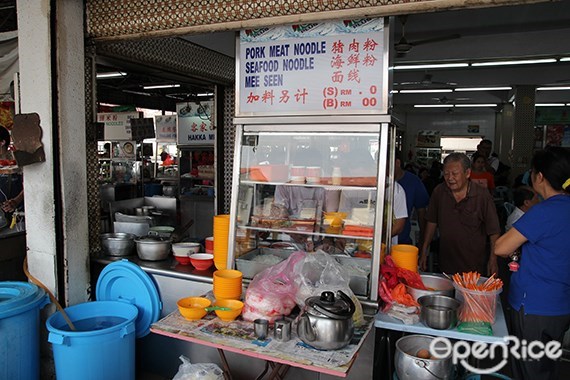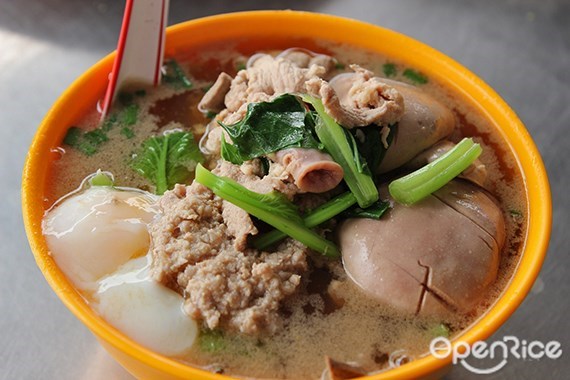 One of the oldest stall that is still operating here in Taman Paramount that sells pork noodles, theirs too clear broth that tastes sweet and a hint of savory from the soy sauce used. A bowl of pork noodles here might not be as the usual big size, but it is enough to keep you satisfied. Has everything in a bowl, be sure to get there early to secure your bowl of pork noodles!


Mama Love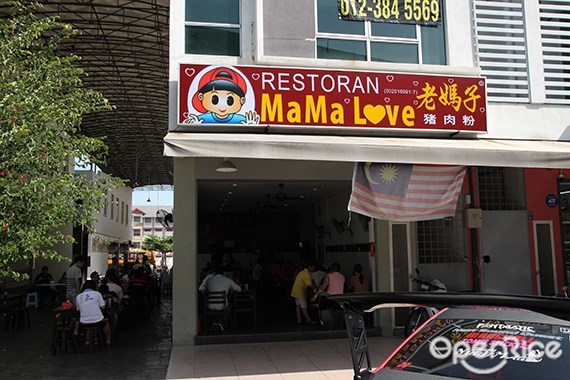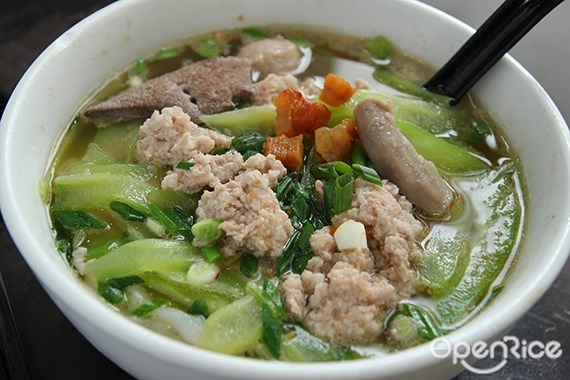 Bitter gourd pork noodles are not really something you can get other places but in fact here in Mama Love, you get to taste this bowl that comes with lots of bitter gourd slices inside and with all the other pork ingredients! Usually very packed during the morning, patrons are willing to wait to enjoy the pork noodles here!


Imbi Road Pork Noodles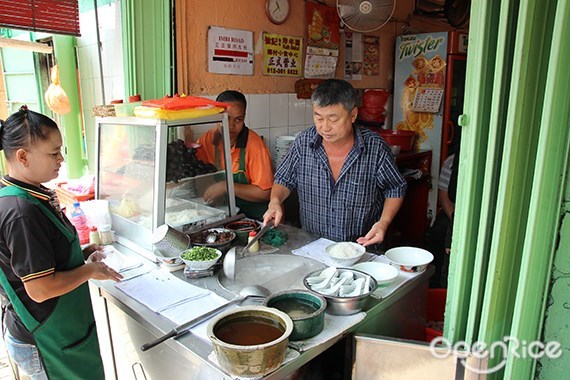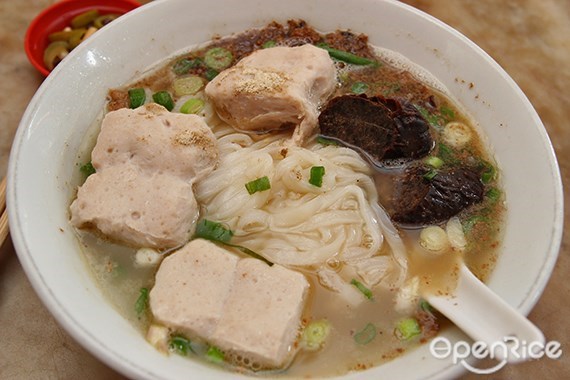 Looking at a different type of pork noodles that is known as San Kan Chong, this bowl of pork noodle consist of handmade pork balls that are a little bit square-ish in shape and springy meatball texture plus it comes with Chinese sausages that are packed in tastes and delicious too! Many would prefer to enjoy a bowl of dry San Kan Chong pork noodle, what about you?


Ah Or Chu Yuk Fun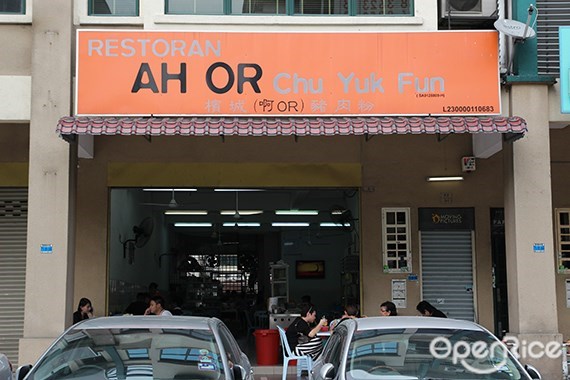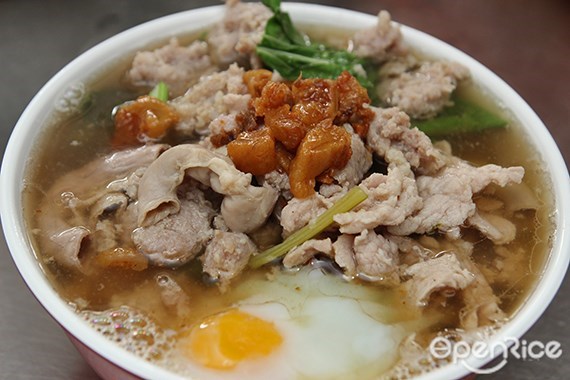 Another one that you might need to wait up to 30 minutes or more when there are many patrons visiting them, Ah Or is located at Sunway Mentari here and serves soupy good pork noodles. Related to Kean Fatt pork noodles, a bowl of pork noodles here is topped with crunchy fried pork lard! Simply delicious and satisfying.


For More Delicious Food Articles:


15 Cafes to Check-in Around Klang Valley!
Eating Seafood The Next Level! Pour Em' On The Table & Eat it With Bare Hands!
Hidden & Unique Speakeasy Bars to Visit in KL!
The Must Try Pork Ribs @ Klang Valley!