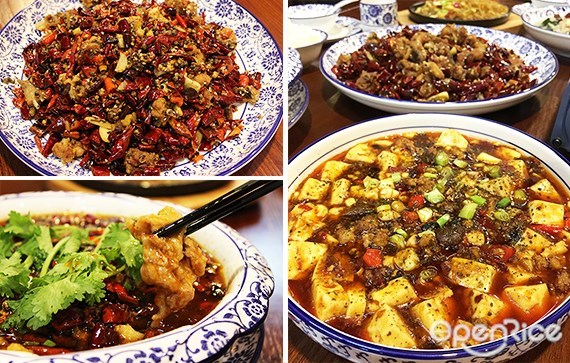 If you love bold and spicy flavours a lot and you have yet to try Sichuan cuisine, you are definitely missing out something really amazing in your life!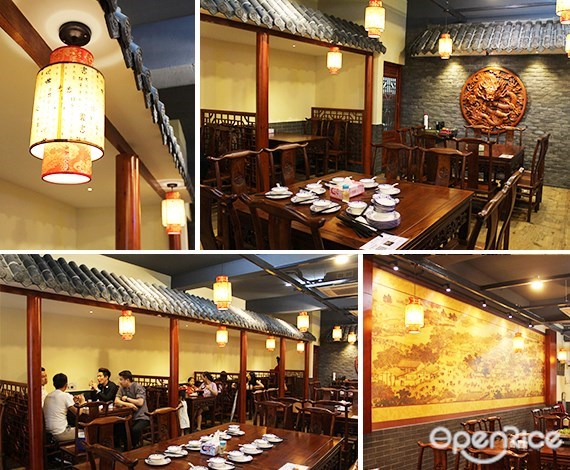 Chuan Xiang Ge, located in Kuchai Lama, is a restaurant that specializes in authentic Sichuan cuisine. Before that let's take some time to appreciate the beautiful ancient Chinese interior design of the restaurant – from furniture to mural art, every corner is so on point that makes you feel like you have time travelled back to the ancient China.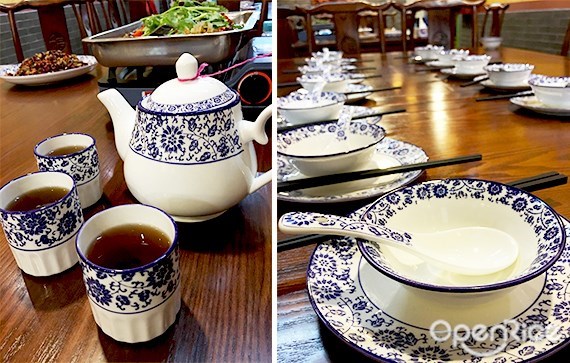 Can't believe they even put so much effort on tableware. The classy and elegant pattern of the tableware sets has indeed enhanced our dining mood!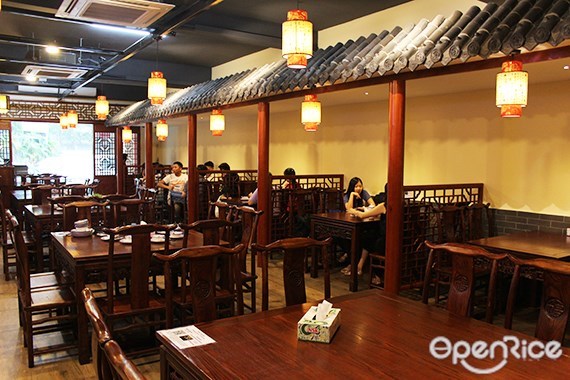 No worries if your main concern is on the authenticity of the food, because most of the seasonings and spices used here are imported from China, and moreover, all the dishes are diligently prepared and cooked by experienced chef from China!

Sichuan Spicy Chicken Dice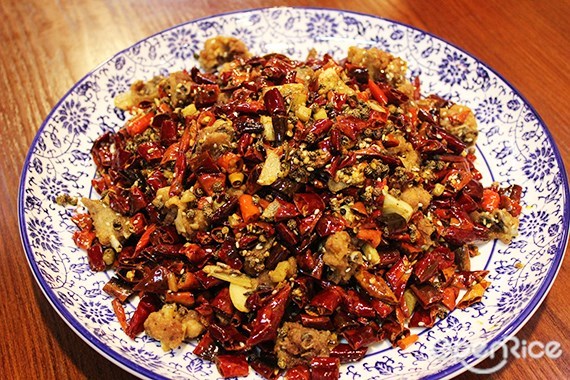 Sichuan Spicy Chicken Dice is a traditional chicken dish cooked with dried chili peppers. This dish might look deadly spicy due to the amount of dried chili peppers added, but the level of spiciness is actually tolerable.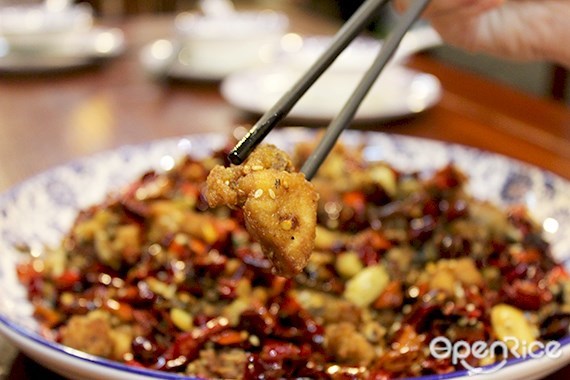 Diced chicken are deep-fried till perfectly crispy, then tossed with few types of chilli peppers for that appetizing aroma – it is really mouthwatering and addictive, easily one of the best-selling dish in the restaurant!

Sichuan Roasted Fish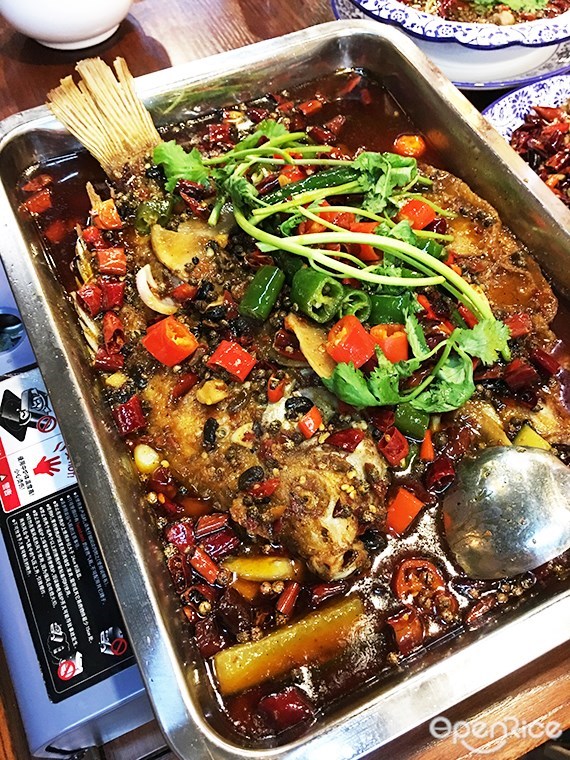 Roasted fish is the specialty of Sichuan province – the crispy roasted fish is well marinated and cooked in Sichuan special hot sauce with pickles, bean curd sheets, black fungus and of course, hot peppers!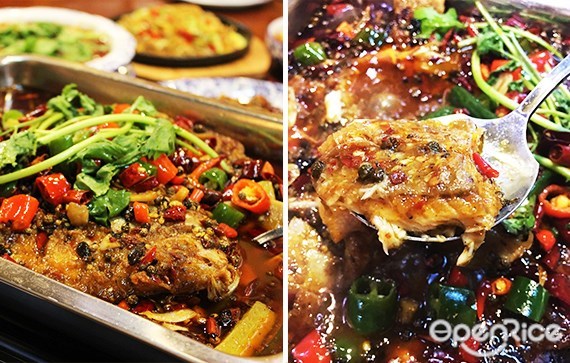 The moist and tender fish goes well with the pungent and spicy flavour, definitely one of best dishes to serve with plain rice. We can never have enough of this delicious dish, more rice please!



Sichuan Boiled Sliced Pork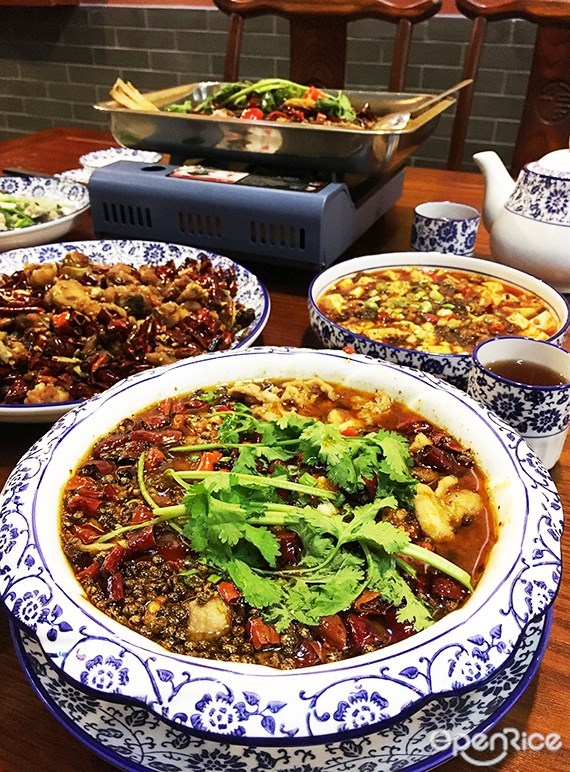 Another dish we would highly recommend to you – this Sichuan Boiled Sliced Pork might look oily to most people but trust us, the sizzling chilli oil definitely plays an important role in making this dish extra delicious.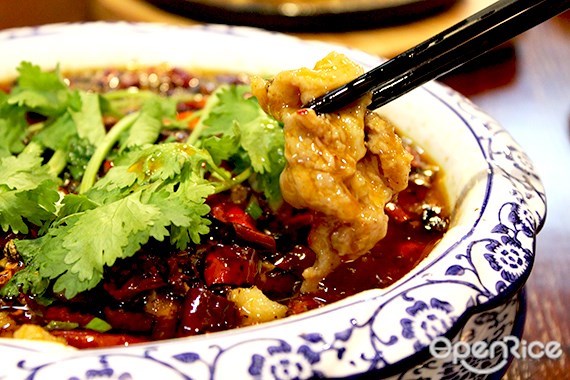 The sliced pork is tender, juicy, flavourful, and tongue-numbing in an addictive way, you have to try it yourself! Besides, there are other choices for this Sichuan boiled specialty (frog, sliced fish and sliced beef) if you would like to have other options.


Tofu in Sichuan Spice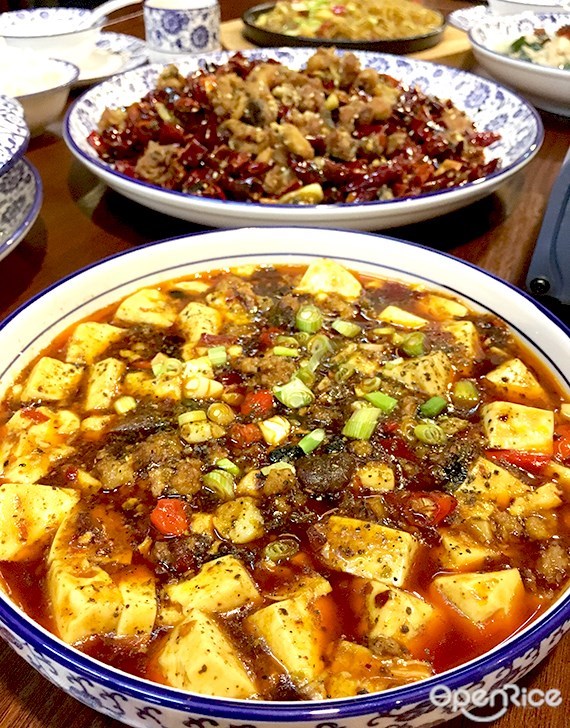 Commonly known as 'Ma Po Tofu', this Tofu in Sichuan Spice is also another chilli-laced dish that's ready to impress all the hot pepper lovers out there. Smooth and soft tofu cubes cooked in hot sauce and black bean sauce, every mouthful will get you constantly praising about how good it tastes.


Hot Potted Crystal Noodle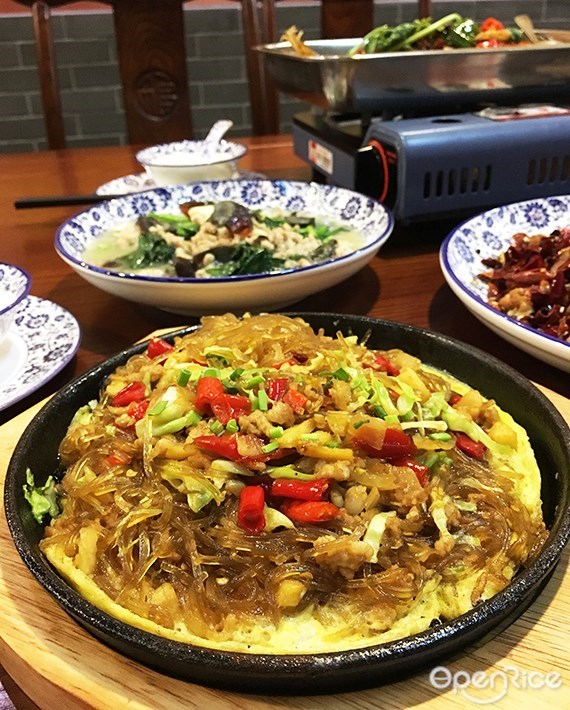 This dish may look the least challenging but surprisingly, this happened to be the spiciest dish among all!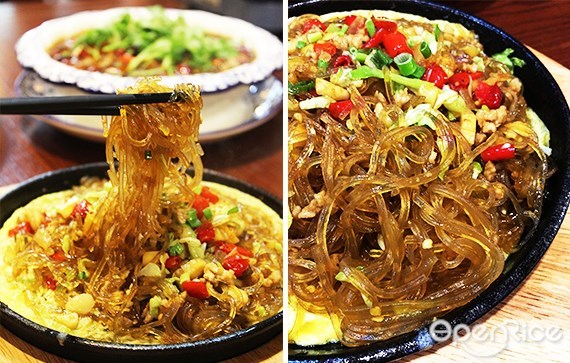 The crystal noodle is imported from China – the texture is pleasingly springy and it is slightly thicker compared to most of the local glass noodle. We can't stop having it even though the spiciness went beyond our tolerance level, because it is so delicious!
A friendly reminder: The level spiciness is adjustable upon request, even if you want it totally peppers-free, so please do not hesitate to make your special order to the friendly staffs!



Spinach Soup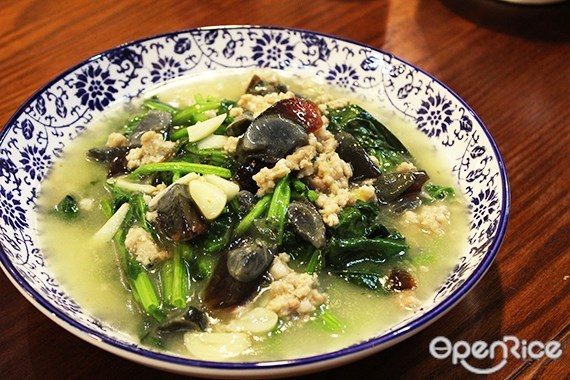 Need something more delicate to cool down your tongue in between the spicy feast? Then you should include some vegetable specialty in your order. The Spinach Soup is starchy and full of flavours, with ingredients like minced meat and preserved egg, hands down the typical everyone's favourite!


Corn Rice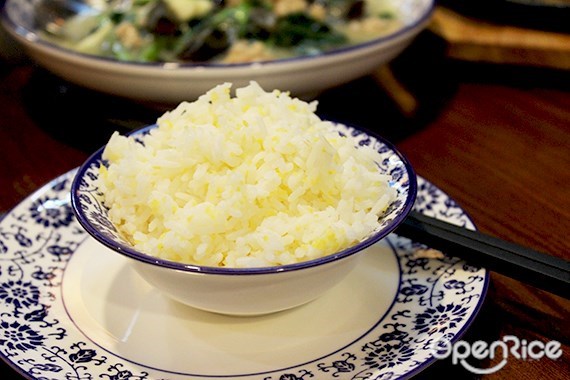 The rice too, isn't the typical plain rice you get to have anywhere. Corns are added into the rice while cooking to enhance the sweetness and aroma. It is very healthy too so we find no reason to say 'no' to this!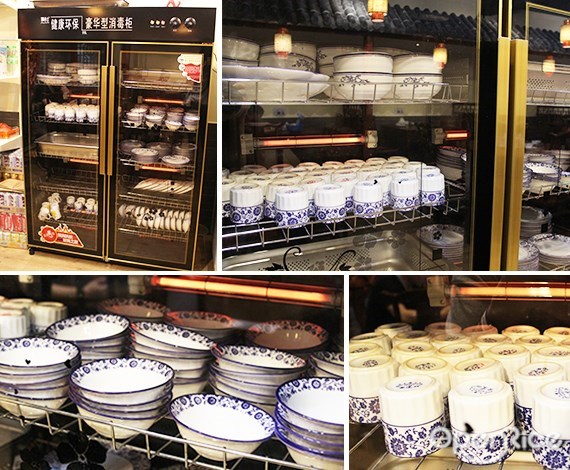 Chuan Xiang Ge is very particular in hygiene. All tableware will be stored in a sterilizer after being washed for disinfection purpose. The sterilizer is indeed pricey but this shows how thoughtful the restaurant is.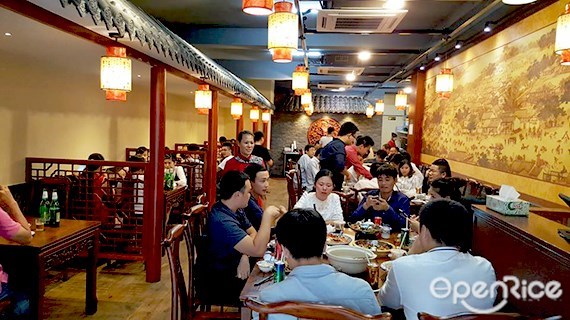 The restaurant has been gaining praises for serving one of the most authentic Sichuan cuisine in town, we too enjoyed the feast very much!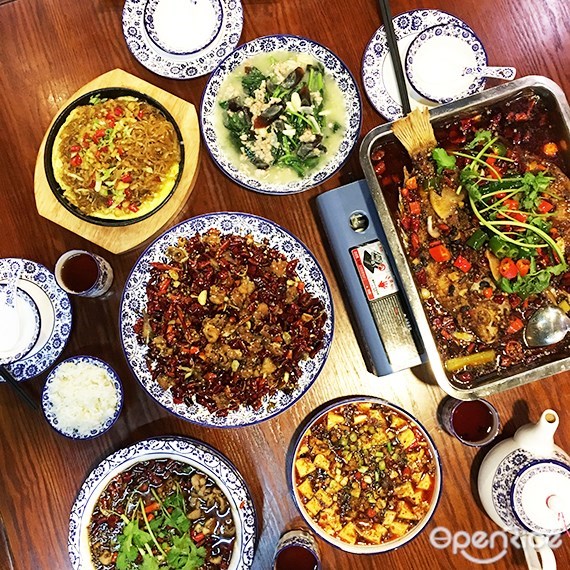 If your tolerance level for spicy food is low but you really feel like giving it a try, you may talk to the staffs to adjust the spiciness level. In contrast, you may request for extra hot too, if you're a great challenger!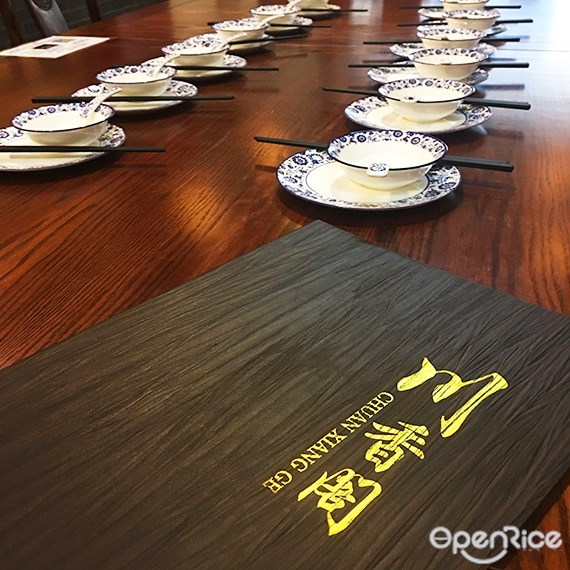 Head to Chuan Xiang Ge, Kuchai Lama now for some scrumptious Sichuan food!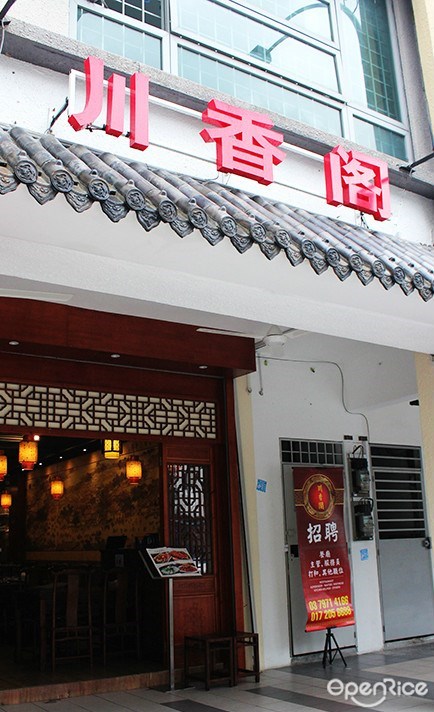 More details about Chuan Xiang Ge, click [HERE]