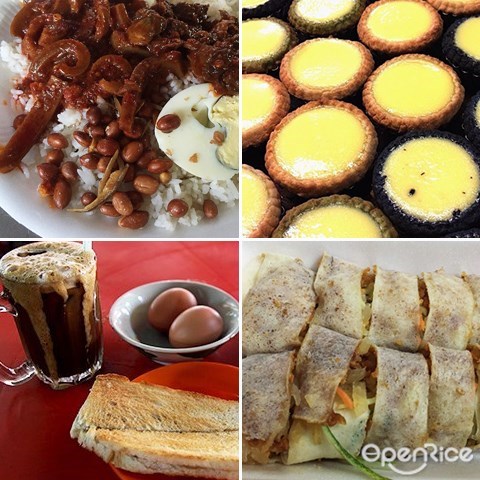 It's official that Imbi Market is moving to ICC Pudu by this coming Monday, April 25. Imbi Market is a place full of memories to KL folks, all your favourite breakfast places where you used to hang out with your family during weekend mornings will be relocated, don't you think you will miss them a lot? Pay your visit before all the stalls move out, because why not?
(The restaurants are listed in no particular order)
1. Ah Weng Koh Hainan Tea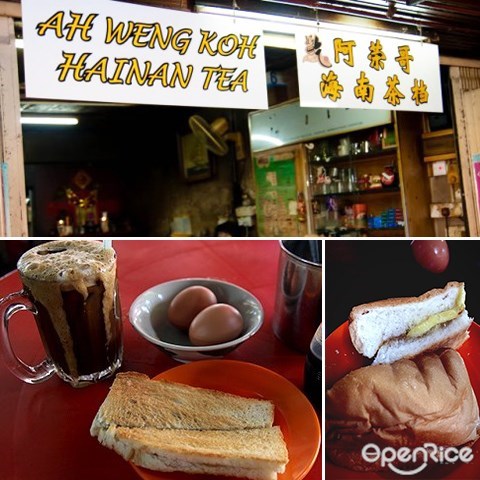 Even big bosses drive their BMWs to the wet market just to indulge themselves with Ah Weng Koh's famous Hainan Tea, this time-honoured brand surely deserves the name of the best Hainan Tea in KL! The Hainan Tea here is skilfully done that the ratio of coffee and tea is just right, creating a heavenly fragrance that will leave you craving for more.
2. Ah Fook Chee Cheong Fun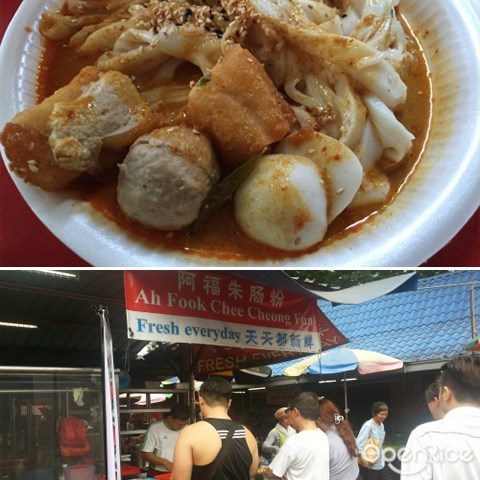 Another must-have hawker food at Imbi Market will be Ah Fook's Chee Cheong Fun. The main attraction here is the freshly made and deep-fried Yong Tau Foo with more than 15 varieties. Crispy and juicy Penang Lobak is also available here. Enjoy your favourite Yong Tau Foo with slippery chee cheong fun that comes with a choice of curry and sweet sauce.
3. Sister's Crispy Popiah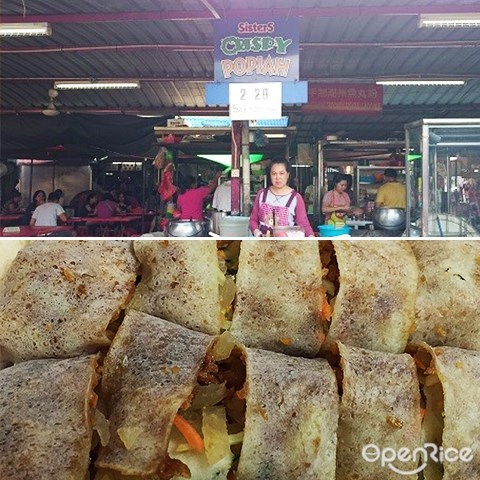 Started at Imbi Market here since 1980s, this is one of the best Popiah not to be missed. No one can resist ordering at least two rolls of this delicious Popiah. Ingredients like turnips, cucumber, ground peanuts, carrot and crispy bits is added in every roll, giving you the maximum crunchiness!
4. Ginger & Wine Bee Hoon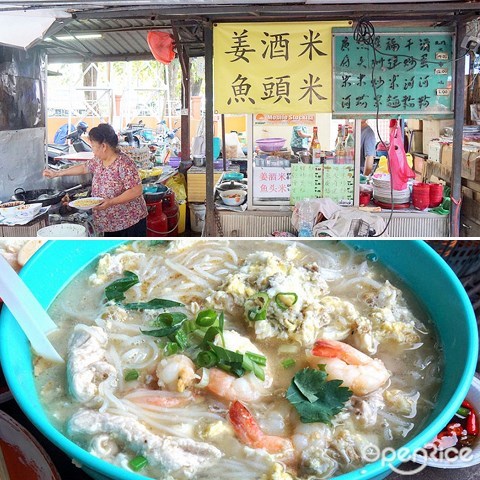 Ginger & Wine Bee Hoon isn't a common dish you can get in any restaurant, but you can come to Imbi Market for a delicious bowl! The wine aroma is alluring you can already smell it from far. Ingredients like ginger, eggs, pork and shrimps are included. If you love intestines or livers you may request to add some into your bowl of noodle too.
5. Ann Nasi Lemak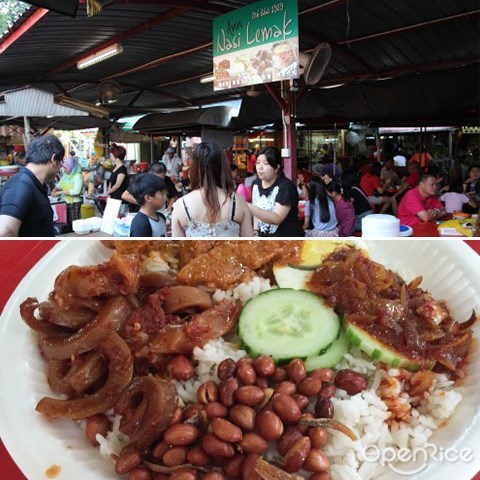 Nasi Lemak is the Malaysian iconic breakfast, of course we are not dropping this from the list. Nasi Lemak is pretty much about the rice, fried anchovies, peanuts, sambal and egg only? No, Ann Nasi Lemak rocks these basics with delicious pork skin curry. The springy pork skin absorbs the curry sauce easily and it gives a delightful burst out in your mouth when you have your bite!
6. Sang Kee Pork Intestines Porridge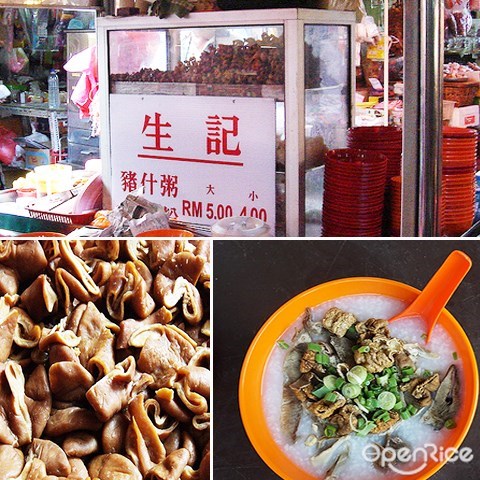 Go for this thick and smooth porridge if you need some comfort food in the morning. The lady boss prepares all the ingredients daily to keep them fresh. Big chunks of fried pork intestines in the porridge is the highlight, it's really awesome because they stay crunchy even till the end of the bowl!
7. Madam Eng Curry Noodle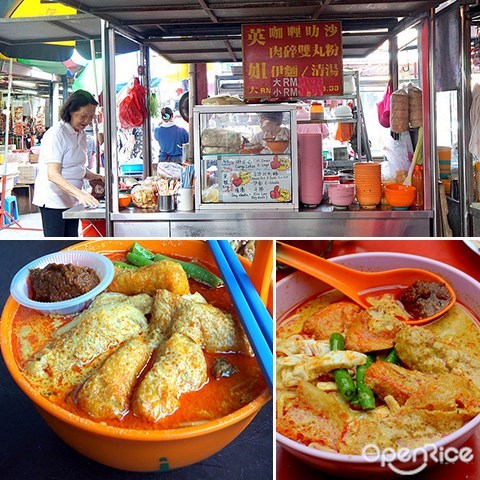 Do it the typical local way, starting your day with a fiery bowl of curry noodle. The thick curry broth itself is good enough, top up the level of satisfactory with tofu pok that has fully absorbed the curry broth. If you like it to be a little spicier and thicker, add some yummy homemade chili to make it your perfect bowl.
8. Bunn Choon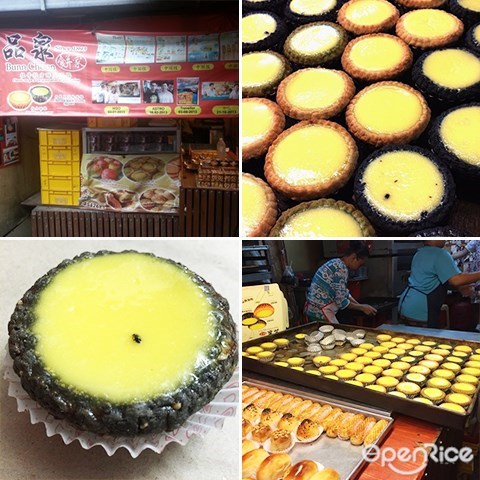 I believe egg tarts will straight come to your mind if Bunn Choon is mentioned. This time-honoured brand first started its business in Petaling Street then moved to Imbi Market later, and it's now about to move again. The crust is crispy and the egg filling is smooth and creamy that you make you craving for more. Try the charcoal black sesame version if you want something different!