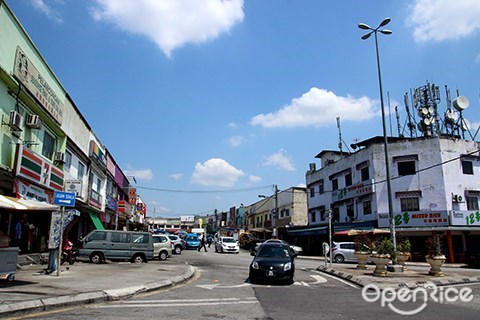 Cheras Yulek
or
Taman Cheras
is one of the major districts in Cheras area. The residents here are predominantly Chinese, which explains why so many Chinese eateries can be found here. Yulek has some interesting street names, such as Lorong Lobak and Jalan Durian, which seems to be telling outsiders that Yulek is a haven of good foods! The place is especially happening at night when the streets at Yulek are packed with street vendors selling all kinds of hawker foods. Like usual, here are our picks for the best foods in Yulek:
(The restaurants are listed in no particular order. Some of the establishments below are not halal.)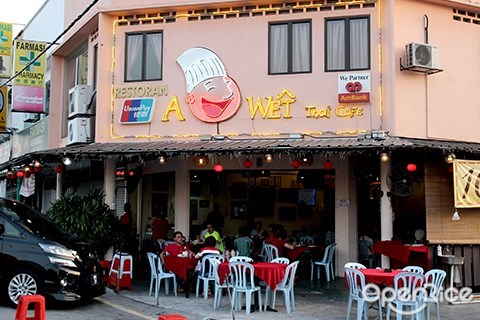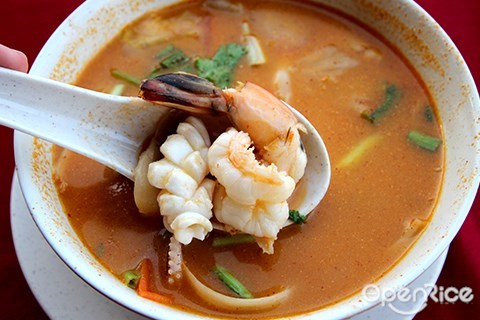 A well-known restaurant in Yulek for mouth-watering Thai food. It is also the first and original restaurant of the chain restaurants of Awet Thai, offering a complete range of authentic Thai Cuisine. Some not-to-be-missed dishes here include Tom Yam Seafood, Steamed Lemon Sotong, and BBQ Pork Neck Meat. The taste of the food is fabulous, and the price is reasonable, no wonder the restaurant is always crowded during dinner hours.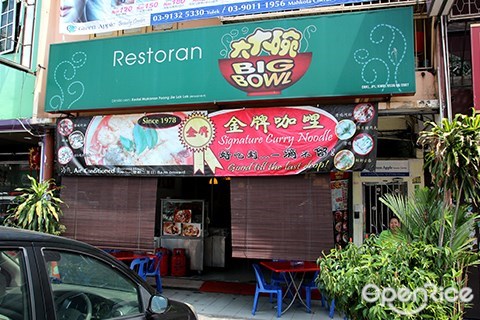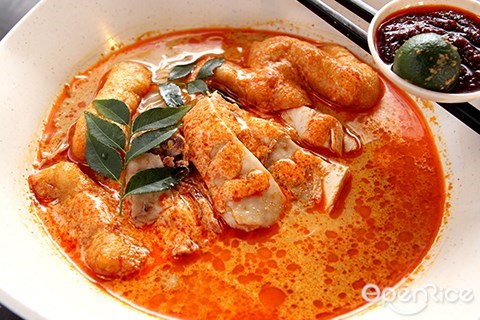 Noodle lovers can pamper themselves with a good selection of delicious noodle dishes at
Big Bowl
. Most patrons come here for their signature Curry Noodle, which is really served in a big bowl with slippery poached chicken, cockle, tofu pok and bean sprout. What makes their Curry Noodles delicious is the rich and fragrant curry soup. The soup is so good that you will finish it till the last drop!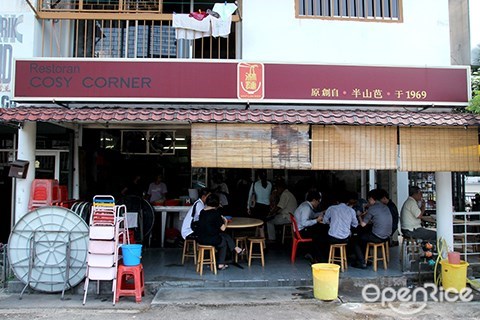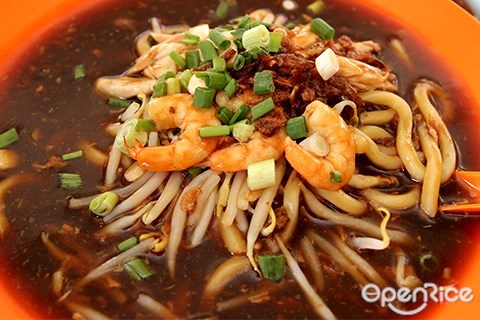 This shop shares many similarities with the famous May King in Pudu, including the shop sign and their signature offerings: Lam Mee and Yong Tau Foo. It turns out that the owner of
Cosy Corner
is actually the younger sister of May King's owner! Their signature Lam Mee topped with prawns, shredded chicken, bean sprout, fried shallot and spring onion is as delicious as the original version in Pudu. Also must-try is their Yong Tau Foo, especially fish ball and foo cheok roll.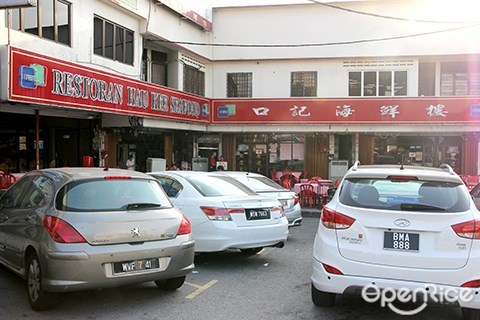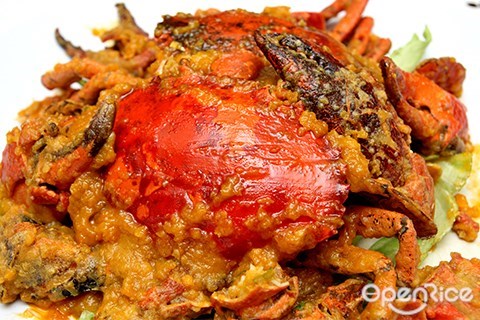 Hau Kee
is arguably the most famous seafood restaurant in Yulek. Started as a small restaurant about 10 years ago, Hau Kee has now grown into a massive restaurant with 4 shop lots. Although the restaurant is spacious, it is often fully occupied during peak hours in the weekends. Some of their must-have signature seafood dishes include Crab with Salted Egg Yolk, Prawn with Salted Egg Yolk, and Bucket of Chicken.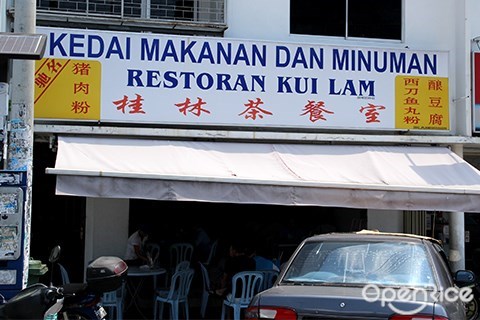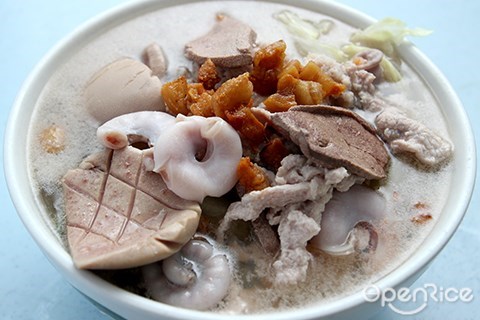 Looking for the best Pork Noodles in Yulek? Head over to
Kui Lam
, which offers a great variety of Pork Noodles that are served with different pork meats and pork innards. All Pork Noodles are freshly prepared to order by the restaurant's owner to ensure that the noodles reach you table piping hot and fragrant! Most regulars would add extra pork intestines and pork kidneys to enjoy the noodles to the fullest!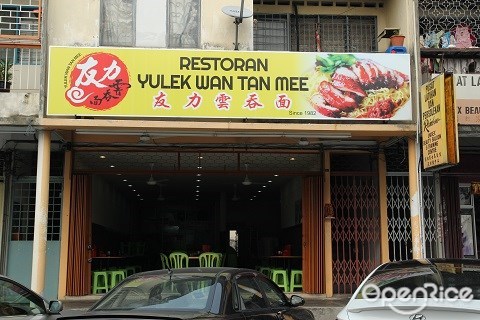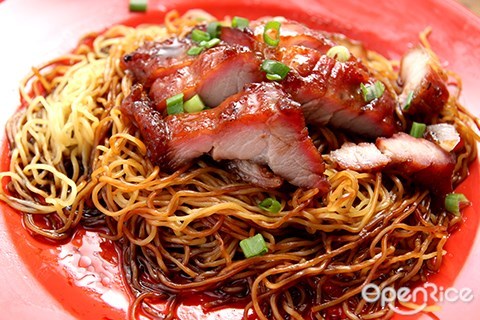 Selected by us as one of the
top 5 Wanton Mee
in town, the famous Wanton Mee stall at Mee Shiang has recently opened their own shop in Yulek. During lunch hours, the restaurant is often packed with customers craving for their delicious Wanton Mee topped with a generous portion of Char Siew. The Char Siew is mostly lean meat with a firm and succulent texture. Try it once and you'll definitely come back for more!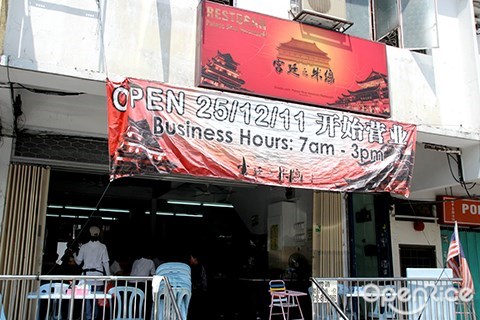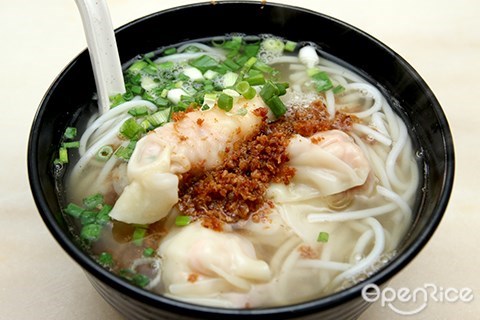 Palace Rice Vermicelli
is one of few restaurants in town that specializes in Soup Vermicelli. They start operating at 7am in the morning until 3pm. Their rice vermicelli has a uniquely soft and springy texture, because the vermicelli is directly imported from Hong Kong. Also super delicious is their handmade dumplings stuffed with prawn, meat, chestnut and coriander. What's more, the soup is boiled with ikan bilis without adding any MSG.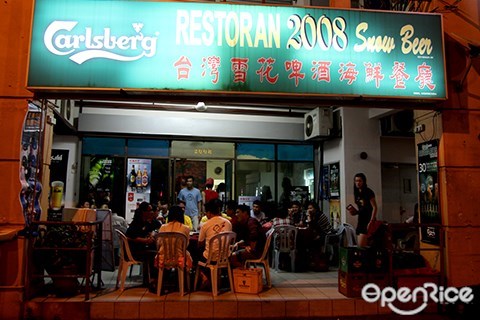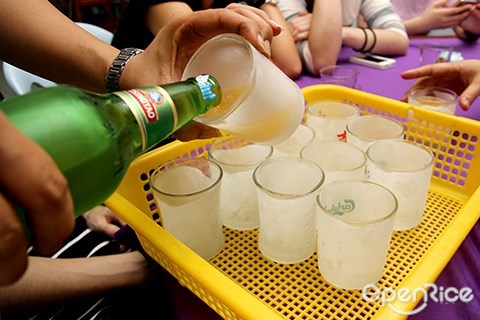 Restoran 2008
is no stranger to beer lovers in Cheras, as the restaurant offers one-of-its-kind Snow Flake Beer originated from Taiwan. Before serving, the beer glasses are frozen in the chiller, so that when the beer is poured into the glass, the beer will be immediately frozen into snowflakes, giving the beer a freezing cold taste! Apart from the Snow Flake Beer, the restaurant also offers some Thai dishes that go perfectly with the beer.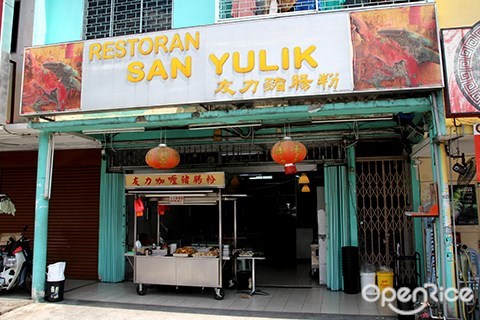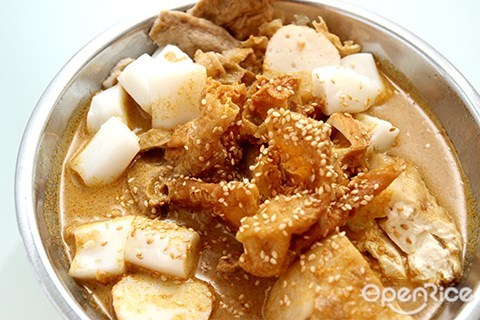 A full-fledge restaurant specializing in Chee Cheong Fun, especially the curry version. Upon arriving at the restaurant, you'll see a vendor cart with a sumptuous spread of Yong Tau Foo. Placing an order is simple. Take an iron plate, choose your favorite Yong Tau Foo, and ask the staff to prepare your Chee Cheong Fun with flat or round rice noodles. You can enjoy your favorite Chee Cheong Fun with normal sweet sauce or curry sauce. Don't know what to eat at Yulek? This is a good list of restaurants to start with!
Hunt for the Top Wan Tan Mee in Klang Valley
Discover the Best Curry Mee in Klang Valley
Other Related Topics