Valentine's Day
is around the corner and you'll find most amiable dining places serving only a special Valentine's Day menu. Here are some of the set menu for your consideration!
(Click on each image to find out more promotion details!)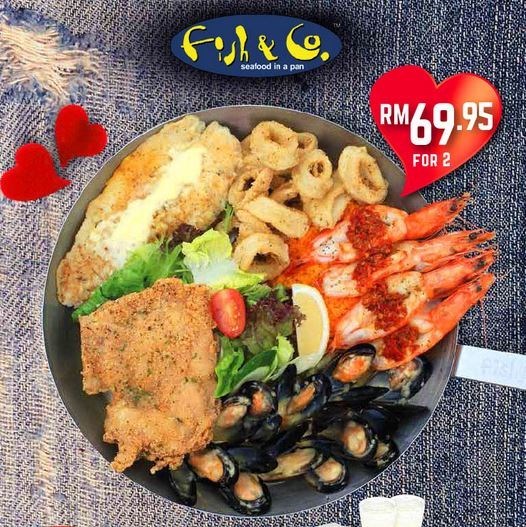 Photo credit to Fish & Co
There's bountiful love in a platter!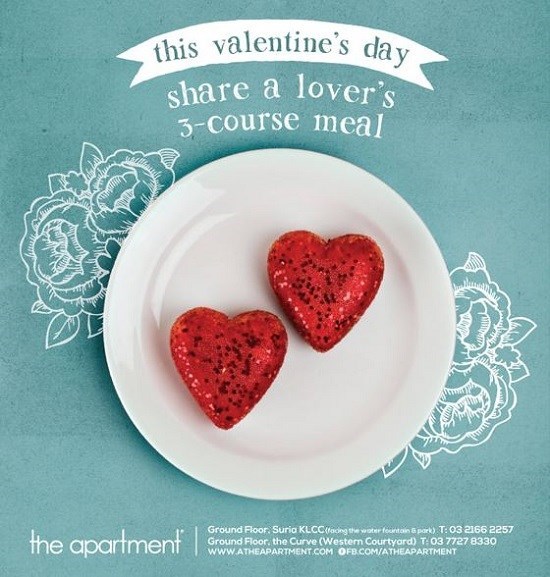 Photo credit to the apartment
Just don't have the skills to whip up something for your lover? Head on to The Apartment instead!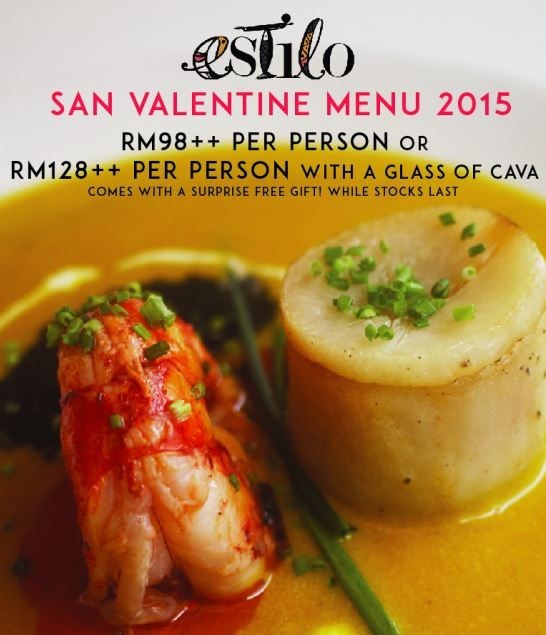 Photo credit to Estilo
Te Amo! Celebrate Valentine's this year with a little Spanish flair!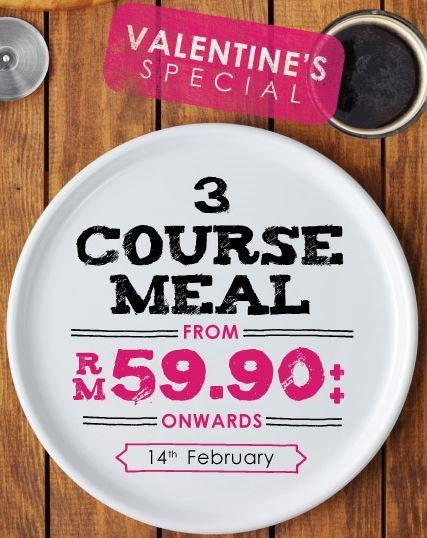 Photo credit to Italiannies
Roaming the malls on Valetine's Day? How about a celebratory meal in Italiannies as well?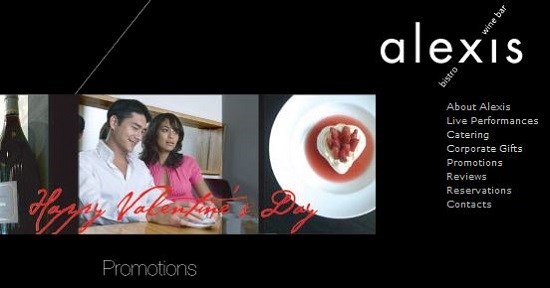 Photo credit to Alexis
Enjoy a contemporary dining in a warm ambience and a live show!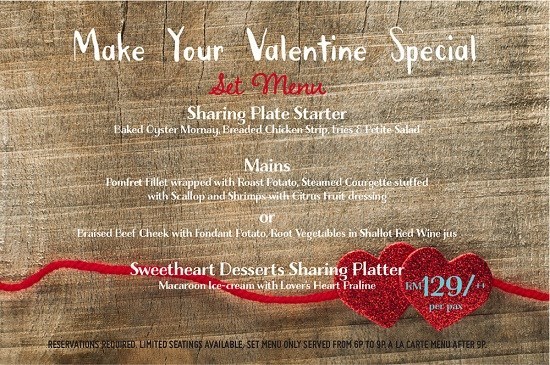 Photo credit to Acme Bar & Coffee
ABC's Valentine's Set Menu is available from 6pm to 9pm. Book a table before it's too late!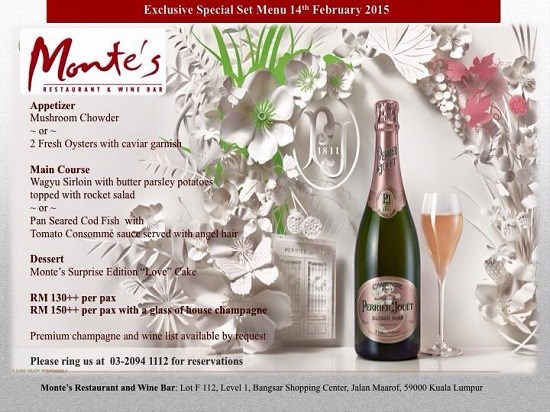 Photo credit to Monte's
Amaze your loved ones with a fine session of wine and dine!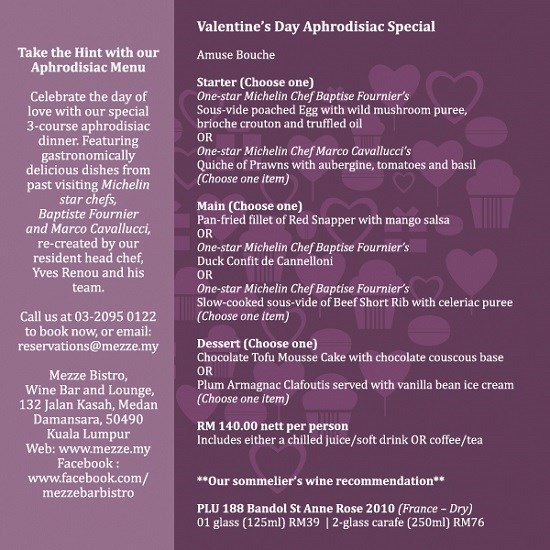 Photo credit to Mezze
Mesmerize your soulmate in Mezze's dimly lit ambience!
网友推荐必吃甜品
更多火红海鲜