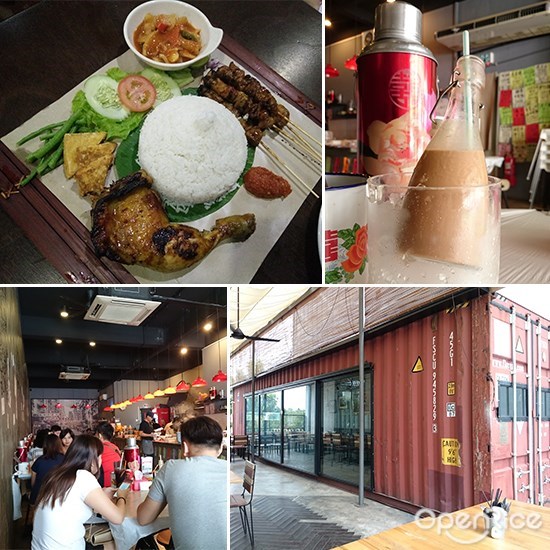 As usual, Mahkota Cheras will never let you down. Rising and filled with more eateries that many would recommend you to come over and try them, we totally agree with it! From restaurants to cafes, breakfast, brunch, lunch or dinner – they have everything that you need to satisfy your tummy and totally worth your time here to explore too.
From food court stalls to Indonesian cuisine or even the best English breakfast, let's see what and where you should start with!

1. 10 Gram


A café that looks nice on the outer and its interior, enjoy all day breakfast, pizzas, pasta or even local food, we notice that quite some patrons are here for their dessert! Looking at their Western breakfast selection, if you're planning for some scrambled eggs, toasts or hash browns – this English Breakkie is it. Soft scrambled eggs, the buttered toast surprisingly nice and fluffy too. Just nice for 1 person, pair it up with a cuppa coffee or tea as you wish!

2. Tea Garden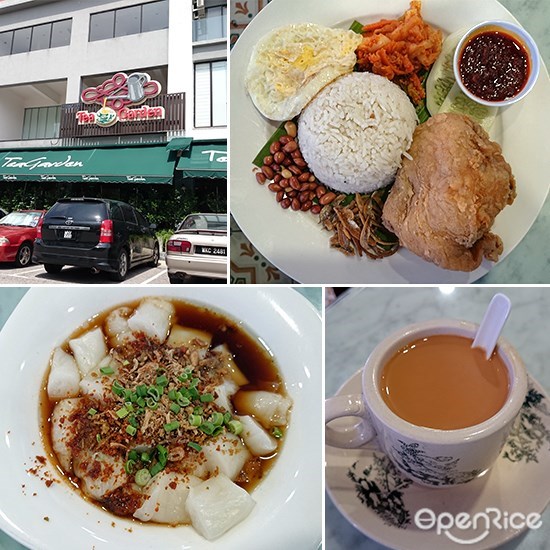 A café that serves everything that you want, yet standard of food remained and affordable, come to Tea Garden here! Love their interior design that has the heritage feel, extensive menu ranging from Dim Sum, Mee Siam, Nasi Lemak, Hainanese Milk tea, desserts like cendol and more! Truly local delights here, try their Nasi Lemak out and you'll love it! A huge piece of fried chicken, Acar, sambal and the essentials – totally nail it! Worth your time to explore them, they are usually crowded especially at night too!

3. HK Boy Cart Noodle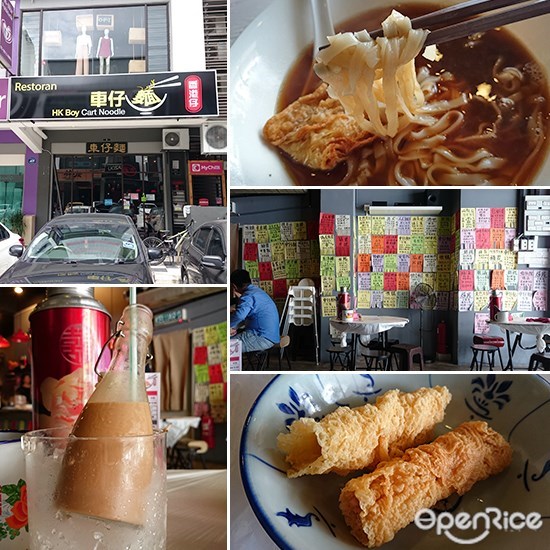 HK cart noodles are quite a hit around the streets, selling on a cart around the low-cost housing estates. It had turn into an iconic food you need to eat when you're at Hong Kong, but now you can have this at Mahkota Cheras! Serves exactly what they have there, but you will eat it in an air-conditioned shop of course. Select your noodles, broth and the ingredient you wish to have in your bowl of noodle! Simply irresistible and filling, they do have snacks like Curry fish balls, Gai Dan Zai and more, don't forget to try their HK Milk Tea too!

4. Dapur Jawa Klasik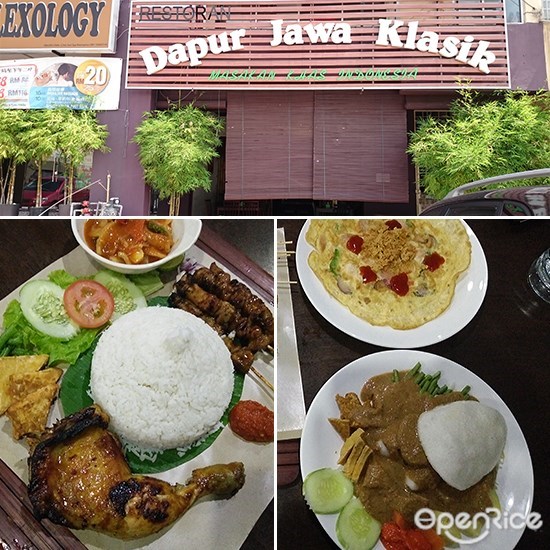 If you're craving for Indonesian cuisine, yes, authentic Indonesian food, then head straight to Dapur Jawa Klasik! From waitresses and their waiter to their cooks, they are all from Indonesia. From the famous Ayam Penyet, Satay Ayam, Lele Penyet, Udang Penyet, Ayam Bakar, Gado-gado, Bakso, it is just hard to pick which one to feast on! If that so, do try their couple set that consist a little bit of everything and worth the share! Succulent and juicy Satay Ayam and Ayam Bakar, another must try when you're here.

5. Restoran LSC One Six Eight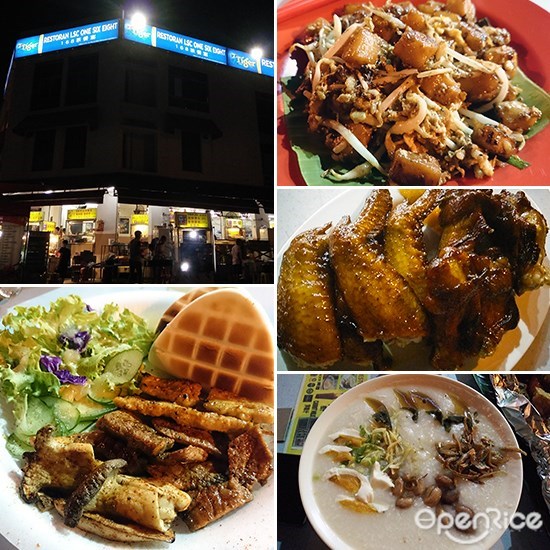 Food courts are probably something that you can't miss especially when you're in the mood to hunt for more food! Having more than 10 stalls here, all the food isn't repeating and you can get all sorts of snacks or mains like pork noodles, prawn mee, grilled chicken wings, fried chicken, fried carrot cake and so many more mouthwatering food. Something special, they have a stall that sells grilled food and you can opt to have grilled Mantao as well to pair with it! Hungry? Food court is it!

6. STAGE Café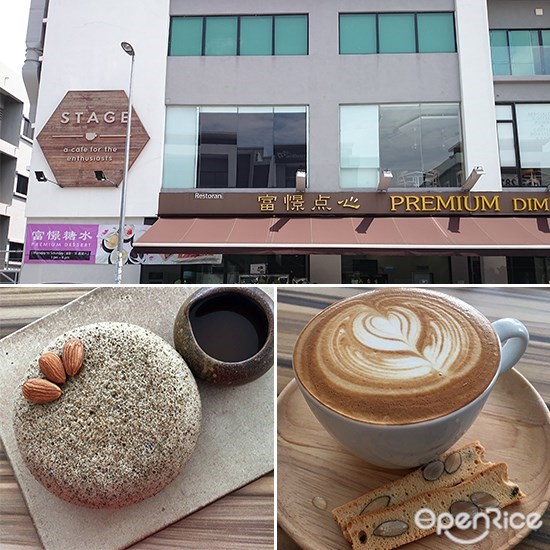 Minimalist and clean design is what STAGE café exactly looks like, because it is so soothing when you first step in here. Soft and matching colors from the tiles, tables and chairs; brightly lit too as they are located at the corner lot. Signature Jasmine Tea chiffon cake a must try here, eaten with house special coffee caramel sauce. Coffee enthusiast must come here and enjoy their brew! Besides, they do have some other bites like potato salad, panini's, big breakfast and sandwiches.

7. Grey N Blue Café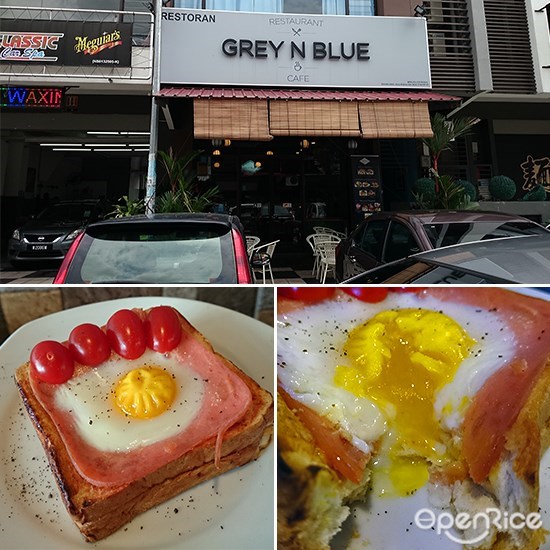 A café that is known for their desserts lately, they have so many superb desserts that you can enjoy with your friends here! From S'mores dip to Honey toasts, Hello Kitty Jelly waffle and more to get here, they do have delicious savory mains like Cheese chicken chop that is covered with loads of cheese! Pancakes, sandwiches, coffee and more, come to Grey N Blue for scrumptious food!

8. Sushi Mentai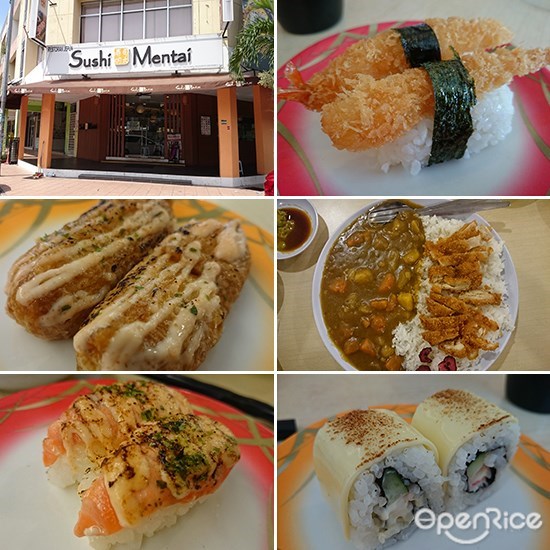 Craving for sushi and Japanese food? If you're on a tight budget but still want to indulge on delicious Japanese sushi or Chicken Katsu, then Sushi Mentai is the place to be! Every plate on their conveyor belt starts from RM1.80 and RM2.80 (exclude GST)! From Mentai Sushi to Unagi, Salmon Sashimi, Inari Mentai, rice and soba noodles too! They are usually crowded during dinner time!