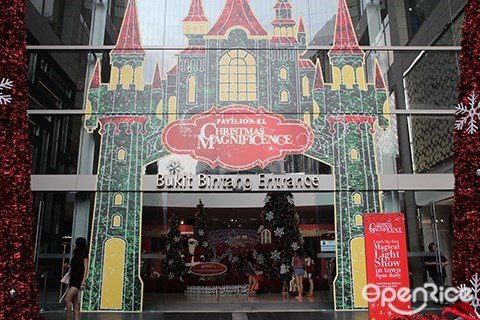 Nestled in the heart of Kuala Lumpur, it attracts many locals and tourists daily without fail. Even though the routes here are usually jam and slow moving, but this doesn't stop us from going to Pavilion KL! A shopping mall with its own class and compiling all the best restaurants and cafes here, there isn't any reason for you not to visit them! Especially they have quite a few new restaurants and cafes recently; it's about time for you to try them out today! Let's get started to see which of these restaurants and café would be your new found love!
(The restaurants are listed in no particular order. Some of the establishments below are not halal)
1. The Little Nyonya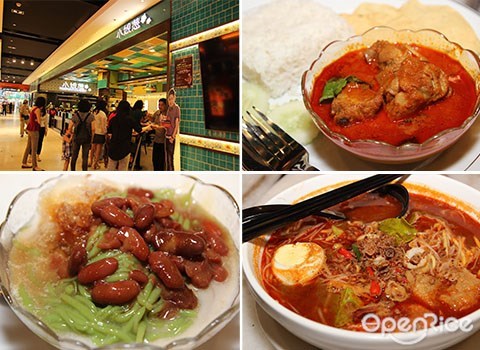 Looking for some authentic Baba & Nyonya flavors with affordable price? Then head to The Little Nyonya! Bet you won't feel disappointed with the taste that they offer here. Extensive menu ranging from noodles (soup or dry), rice, fried rice, Nyonya delights and more! After looking through the menu and still not too sure what to order? Let us help you to decide! Nyonya seafood noodles, Nyonya Chicken Rendang or Nyonya Special Nasi Lemak – would be good to please your appetite! Thinking to have dessert to end you meal? Then choose their famous Melaka Nyonya Cendol! Cooling and appetizing; remember to try them out today! They might be quite crowded during lunch and dinner hours, so be prepared to wait in line for a table!
2. Azzurro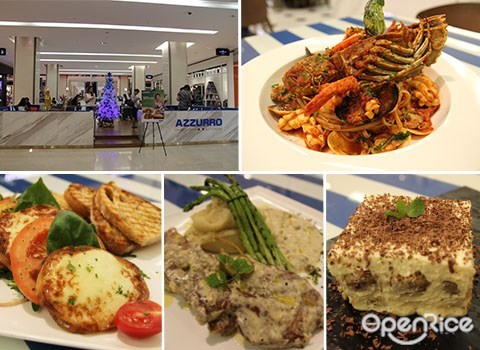 Enjoy indulging on Italian cuisine at this café here as they serve authentic dishes including pastries and breads that are freshly made daily! For you who love to eat spaghetti, do not miss out their Spaghetti Marinara! Uses ingredients like lobster, prawns, mussels, squid and clams! Besides, another specialty of Scamorza Di Bufala, made of cheese and its real good! To end your meal with a great dessert, don't forget to order their Tiramisu and then pair it up with a cup of coffee. Fantastic!
3. Café de Paris
Interior design to make it looks like you are dining under the Eiffel tower, this café is indeed special and good for those who wanted to dine with the special one! Recently, they introduced their new menu; therefore let us introduce you to some of the must orders! Let's begin with Croque Madame, which consist of a slice of crispy bread, turkey slice, ham and cheese, and then topped with a sunny side up and hollandaise sauce! Prefer something more meaty? Then choose this Boeuf Bourguignon – slow braised beef meat that melts in your mouth when you eat it! Eaten with breads that you can dip into the gravy! For dessert, you can try their specialty of Banana & Nutella Crepe!
4. Rocku Yakiniku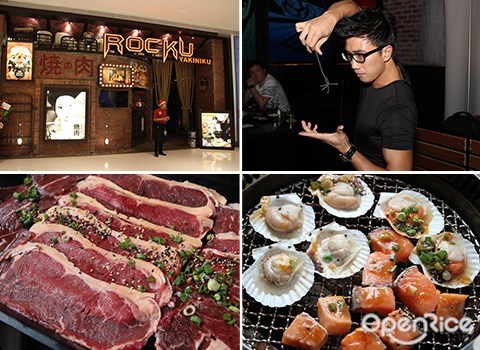 Originated from Singapore, they are now available in Pavilion KL! Newly open at 7th Floor in Pavilion, this restaurant offers you to dine in for 100 minutes, and you can enjoy unlimited choices of beef meat, pork, lamb, chicken or seafood. Not just that, besides having those meat for you to choose, they do offer some ready cooked food of fried rice, vegetables and snacks too! Apart from that, remember to try their home-made secret sauce of Spicy Miso Sauce that is superb when it is eaten with the grill meats! While dining in there, there are awesome performances of magic show and live band too! No worries of you smelling like a barbecued meat after dining in here as their grilling equipment is very advance and you'll be a happy eater too!
5. Taste Enclave Classic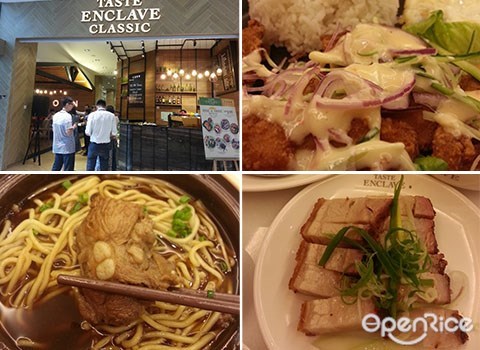 Upon reaching its entrance, don't let its look scared you away because it gives its patrons a very classy and expensive feel. Bringing all the best of most wanted good ol' restaurants that had been established for decades around Klang Valley here! All of these famous stall like Heun Kee Claypot Rice, Sentul Ah Yap Hokkien Mee, Jalan Kayu Prata and more, ready to serve their best to you at Taste Enclave! Upon entering, sit down and just check the menu out and decide what to order and then the waiters will get the orders. All you need to do is to relax and enjoy your food! Do try out their crispy yet flavorful Roasted Pork rice, Bak Kut Teh or Thai Style Chicken chop rice would too be a good choice!
6. Johnny Rockets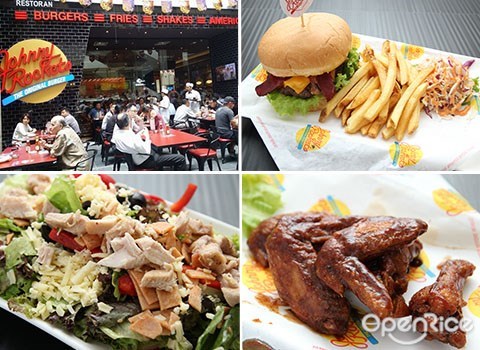 Originated from United States, they have now landed in Pavilion KL! Known for its mouthwatering good burgers that is huge in portion, with fries and salad as sides. What's worth to try would be their Bacon Cheddar Single, packed with beefy-licious good beef meat, bacon, cheeses and vegetables. Not forgetting besides burgers, you too can try their specialty of Battered Rocket Wings. Incredibly good! After some good food, when the music is on and we mean loud, their waiters and waitresses will then perform some good dance moves to entertain the patrons' too!
7. KyoChon 1991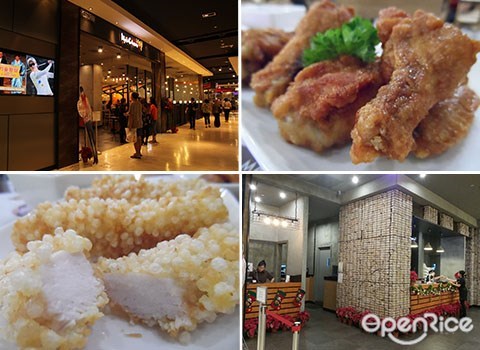 Korean Fried Chicken? Yes! Bringing you one of the best fried chickens from Korea, they are now at Pavilion here! Being famous not just because of its ambassador, Lee Min Ho, it is because the food here is served fresh and uses 100% natural ingredients! Ranging from Original Soy series, Red series, Honey series and Sal Sal series, which one would be your favorite? Head to their restaurant at Pavilion KL today!
8. Quivo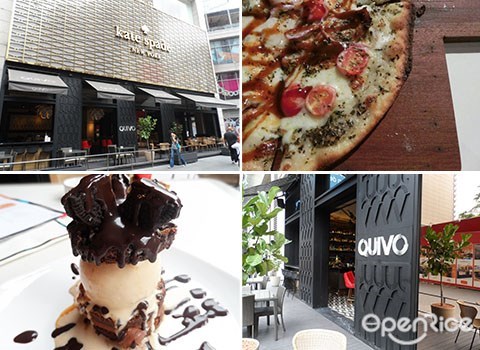 Feels like shopping and having a place for food soon after that? Head to Quivo then! You can choose to enter from Kate Spade or the outside entrance, which links to the café! Classy looking exterior, their food is good too. Something worth your time to try, Barbecue Chicken Pizza, thin crust and crispy, rich in cheese and chicken meat too! If you're looking for something light, do try their dessert – Brownies! Well, they do serve cocktails during evenings where you can chill after work!
9. Coffea Coffee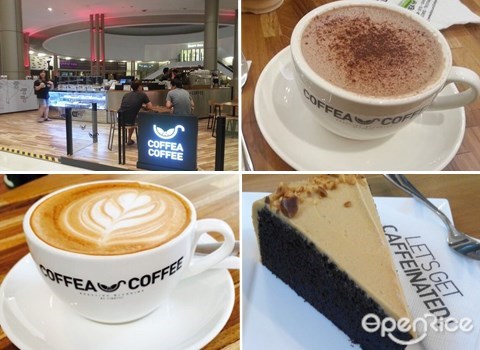 Feeling tired after long hours of shopping frenzy? Let's head to Coffea Coffee to recharge you! Get your coffee, tea or cakes fixed here and relax before you continue to shop again! Cakes and coffees get so good together that it helps to re-energize you too! If you're not a coffee lover, they do have hot chocolate drinks for you to indulge. They're just located at Level 6 of Pavilion KL!
10. The Morning After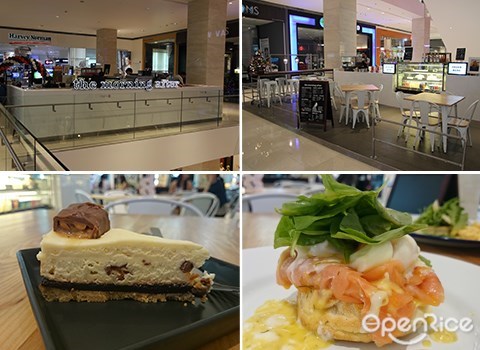 It might be a little bit secluded on Level 5 in Pavilion, but we bet you'll hunt for it too! Located just in front of Harvey Norman electrical store, it is yet another café that serves delectable food and beverages! Its signature dish of 'The American Dream' consist of sausage, ham, eggs, sourdough bread and cherry tomatoes; 'Good Ol Eggs Benny with Smoked Salmon' is a must try too! Besides, their cakes are worth your time to try especially The Sneaky Cheesecake and Oreo Cheesecake is so rich and thick in cream cheese! Awesomely good!
11. Pigs & Wolf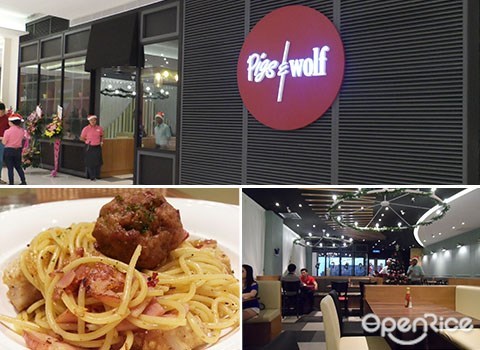 Located at Level 7, which is a newly opened level, Pigs & Wolf is a place for you to indulge on some good porky feast! Extensive foods including the signature dish – The Wolf's Favourite, which is carbonara spaghetti with poach egg and mushrooms! Pork Lover's Aglio E Olio, a dish that is a little bit dry, spicy and pairs up with roasted pork slices, pork bacon and pork balls! Do taste their garlic roast pork, roast pork fried rice and I'm so hungry I could eat a wolf – superbly good and mouthwatering too!
Discover more Asian Foods in KL & PJ
Find the top foods in Bukit Bintang
Other Related Topics