Unlike the ordinary market, these Japanese fish markets are increasing their territory here in Klang Valley and you'll be so delighted that they are imported fresh daily so you'll get to taste the best of it directly!


A much known shop here at OUG that sells the fresh salmon sashimi, they are now selling more fresh goodness that you need to know. From large scallops, maguro sanmai, botan ebi, chutoro sashimi, raw sea urchin roe and so many more freshly imported fishes you can get there. Be there early, or you'll have to get back to the shop the next day!


2. Sui-san Fish Market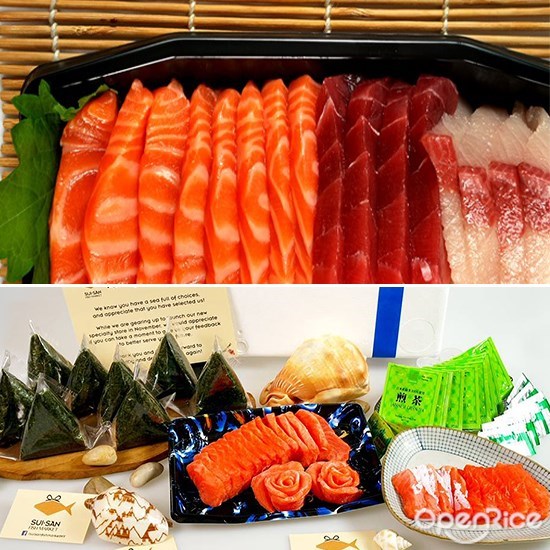 Photo credit: Sui-San Fish Market
Serves fresh air-flown seafood especially sashimi, they are located at Shah Alam but they do offer food delivery service as well. Packs in their Happy Lunch Box, comes with fresh sashimi's, onigiri, and green tea packets, sit back and wait for your delivery when you've make your order through their facebook page! What's better to enjoy them right on the spot when your favorite Sashimi's? To order, visit their FB page here.


3. Yamaguchi Fish Market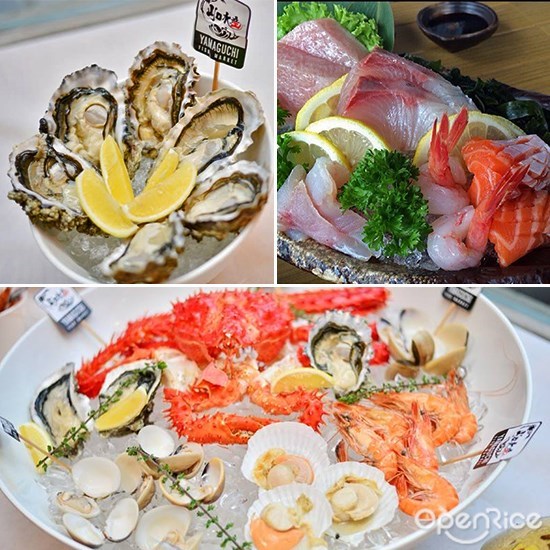 Photo credit: Yamaguchi Fish Market Facebook
Located inside Caffeinees and Black Market, come here to enjoy different types of fresh seafood, and not only fishes, but shellfishes too. Fresh oysters, hotate, maguro, Alaskan King Crab and more to order from your picks. Pick them up from Yamaguchi's tank and enjoy freshly cooked food then! Wide choices to get here, they'll delight your appetite for sure.


4. Kuroshio Market @ Greenhouse by Muir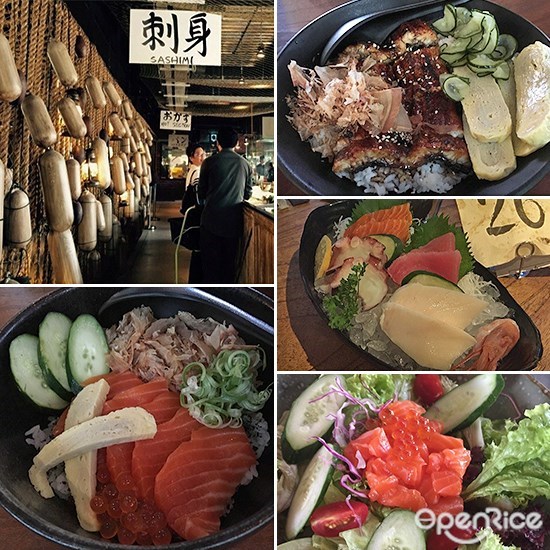 Located inside of Greenhouse by Muir, Kuroshio Market too offers fresh seafood and shellfishes. Everything treated with care and cooked by skillful chefs; pick your choice and select the method you would like to enjoy them. From sea bass, salmon, king crabs and more, not just sashimi selections, enjoy cooked food too like the soft-shell crabs, unagi kabayaki that will sure to curb your hunger while you wait for food to serve.


Another place for some delicious Japanese delicacies that you could give it a try at Taman Desa here; upon entering, you'll notice they have their seafood displayed there. Be it to purchase or dine on, pick them and they'll handle it for you. Be it oysters, salmon toro, scallops or Hamachi toro, you've just got to try it. Not sure what to eat? They have a menu for you to choose from Poke Bowl, Umami Wings, Oyster Basket, Mussels and more.


6. Jo's Market – Authentic Fish Market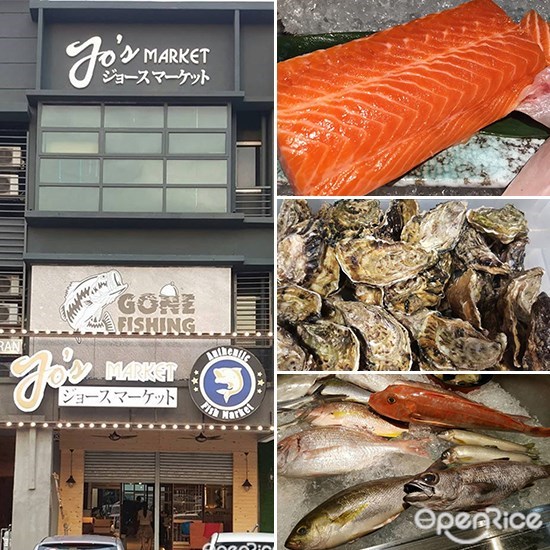 Photo credit: Jo's Authentic Fish Market
Japanese meal or seafood, Jo's Market has it all. Comfy and spacious interior, you'll get to enjoy variety of thick sashimi cuts or you can choose their catch of the day too. Besides, you can opt to order cooked food like salad, udon, maki sushi or even daily set lunches like Sanma set, saba fish set that will sure to entice your appetite.


Located at Plaza Damas 3, they've been there since 2014 and still serving the best of Japanese seafood to their patrons. Many would love to enjoy Botan Ebi here as they are part of the specials sashimi served at Uokatsu. If you're undecided, they do have house sashimi platter to order from. From Hamachi 'Yellowtail', Kanpachi 'Amberjack', scallop, Trout belly, grilled whole squid or even their house-made aired dry Saba fish that's totally worth the try.