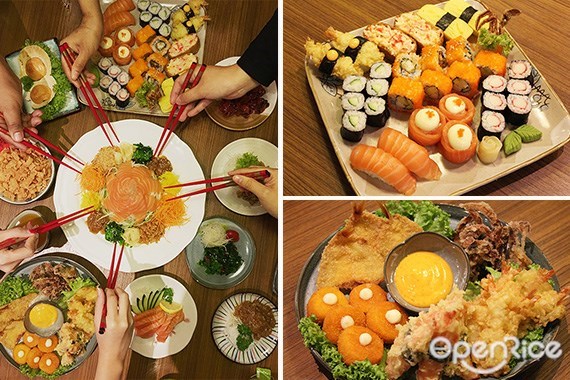 Lunar New Year is just around the corner and it's time for you to plan an auspicious "Lou Sang" dinner with your family. This year, Sakae Sushi once again introduces a series of delectable prosperity dishes and a fun rewarding activity – just dine at Sakae now and you stand a chance to win prizes worth up to RM388,888. Are you ready to "HUAT" with Sakae?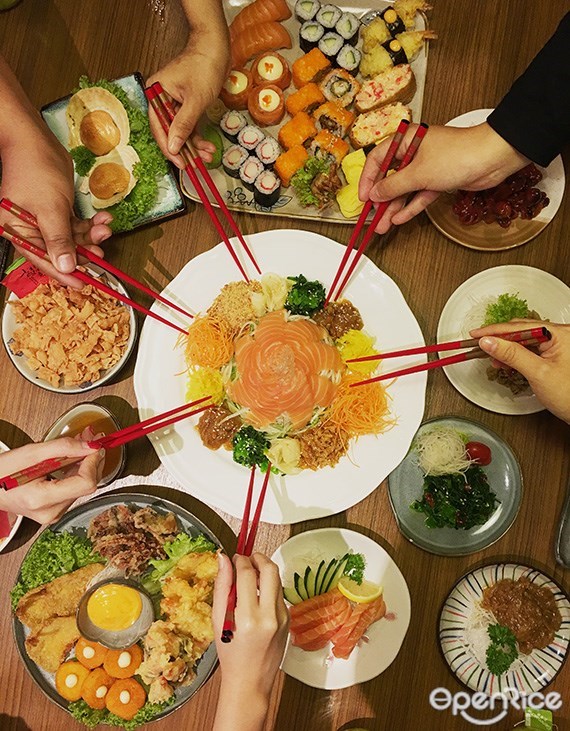 "Lou Sang" is one of the most important traditional rituals for Chinese, as they believe that tossing the Yee Sang high in the air while uttering good wishes brings about good fortune for all year long. Sakae Sushi's Fortune Salmon Yee Sang offers an excellent and healthier choice – it is masterfully prepared using luscious air-flown salmon, complemented with a variety of fresh Japanese ingredients such as seasoned jellyfish, Mekabu seaweed, radish, cucumber, carrot and more. The Yee Sang is then topped with homemade citrus-infused dressing, giving it an additional flavorsome edge.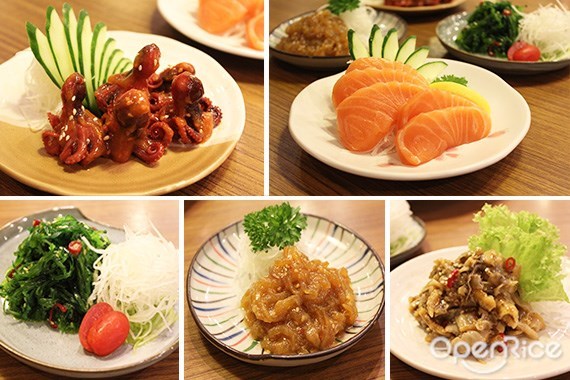 In addition, Sakae has also thoughtfully provided add-ons option for diners to select. Depending on your preference, top up your Yee Sang with salmon sashimi, seasoned scallop, seasoned jellyfish, Mekabu seaweed or seasoned baby octopus.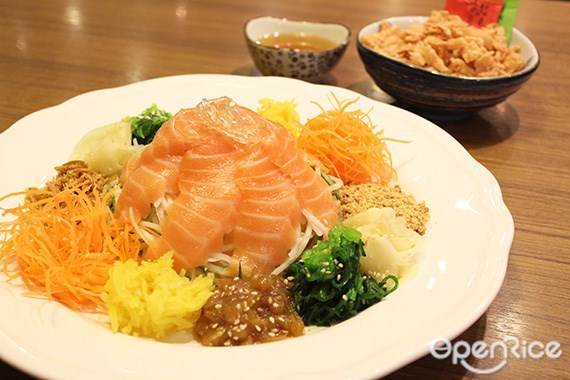 The Fortune Salmon Yee Sang is available in 2 sizes:
Success Yee Sang (RM36.99)
serves 2-3 pax while
Money Yee Sang (RM62.99)
serves up to 8 pax, and both are available for dine-in and takeaway!
On top of that, all diners with minimum spend of RM88 or with any Yee Sang purchase will receive exclusive Sakae Froggie design angpow packets with RM8 cash voucher. Sounds inviting right?
Happiness Treasures Combo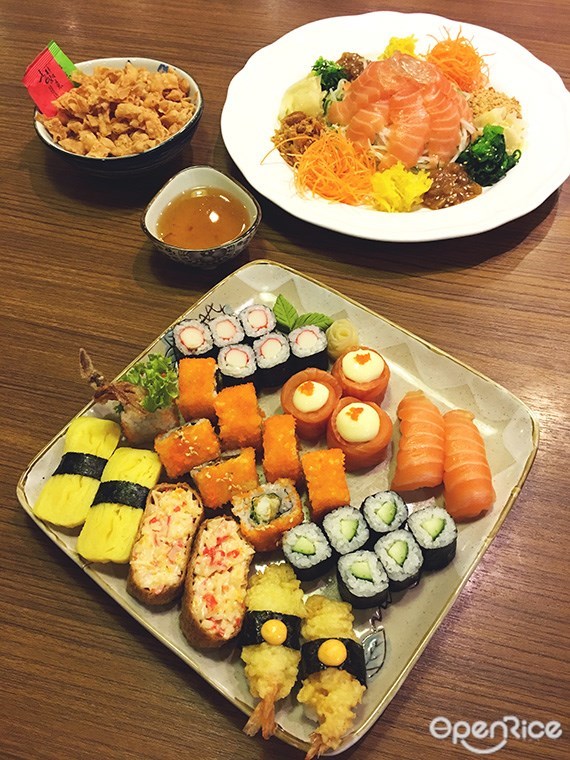 For larger groups, Happiness Treasures Combo offers a value-for-money option. It comes with one money Fortune Salmon Yee Sang and a sumptuous sushi platter which serves 6 pax and more.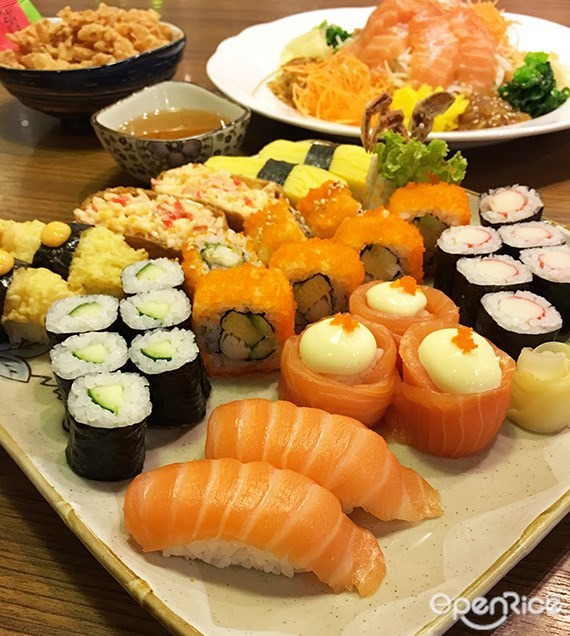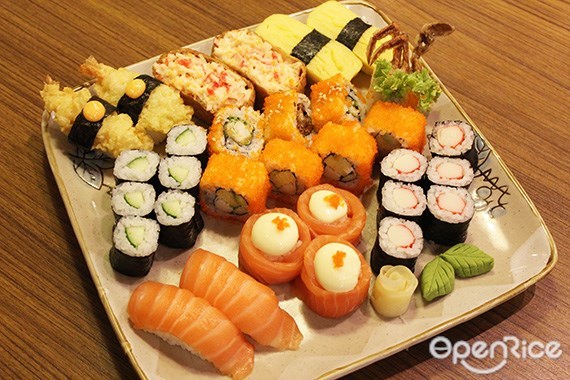 Let's check out what's inside the sushi platter! There is Hana Maki, Salmon Sushi, Soft Shell Crab Maki, California Hoso Maki, Mini Ebi Tempura Sushi, Tamago Sushi, Kani Salad Inari, Kani Maki and Kappa Maki.
Golden Abundance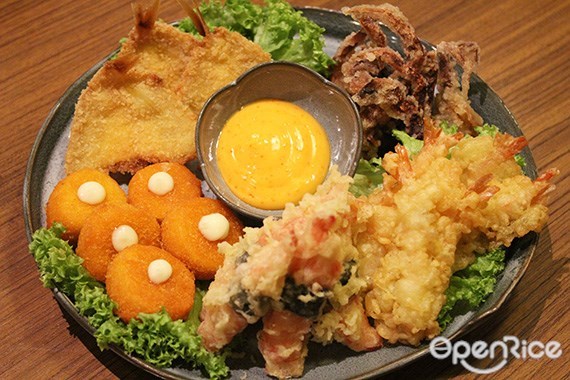 Another must try dish is the Golden Abundance. This platter consists of 5 signature golden offerings
–
Soft Shell Crab, Mini Ebi Tempura, Itoyoridai Katsu, Fried Hotate and Tempura Kani, served with a tangy and spicy mayo dipping sauce. For those who are craving for a crispy bite, this is definitely the dish to try out.
Up to RM388,888 Worth of Great Prizes to be Won!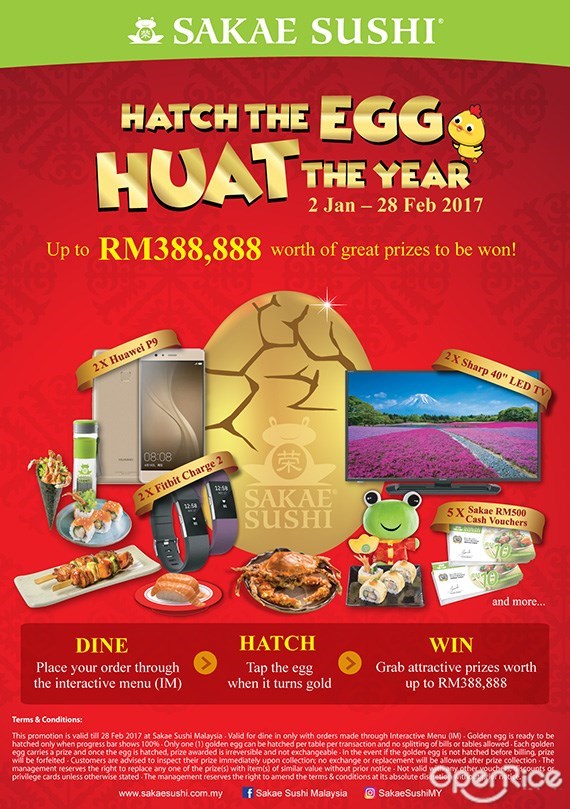 Sakae Sushi never fails to bring about great surprises! This year, they are rewarding customers with an all-new campaign – Hatch the Egg, Huat The Year. Starting from 2 Jan to 28 Feb 2017, diners who place their order through the interactive menu will stand a chance to win attractive prizes like smartphones, 40" LED TV, smartwatches, free food, merchandises and many more!
How to win?
First of all, you have to order your favourite dishes through interactive menu. Each of the dishes you order will earn you a percentage to hatch the egg. Once you accumulate sufficient percentage, your digital egg will turn into a sparkly gold colour. Click on the "READY TO HATCH" button and your surprise will be revealed! Watch the video below to understand better.
Also, there are some signature dishes not to be missed when you dine at Sakae Sushi:
Sashimi Mori Aki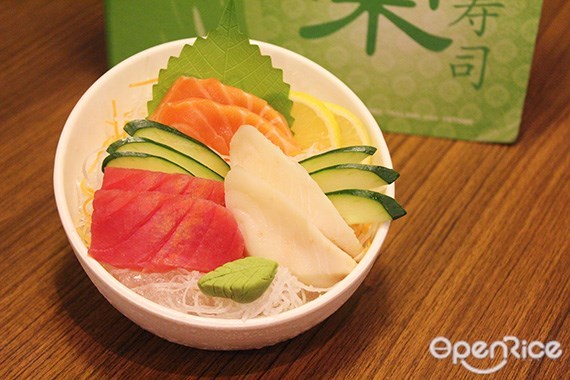 A supreme sashimi bowl comprised of fresh air-flown Atlantic salmon, tuna and butterfish. Are you ready to set sail on a ocean-fresh adventure?
Dragon Roll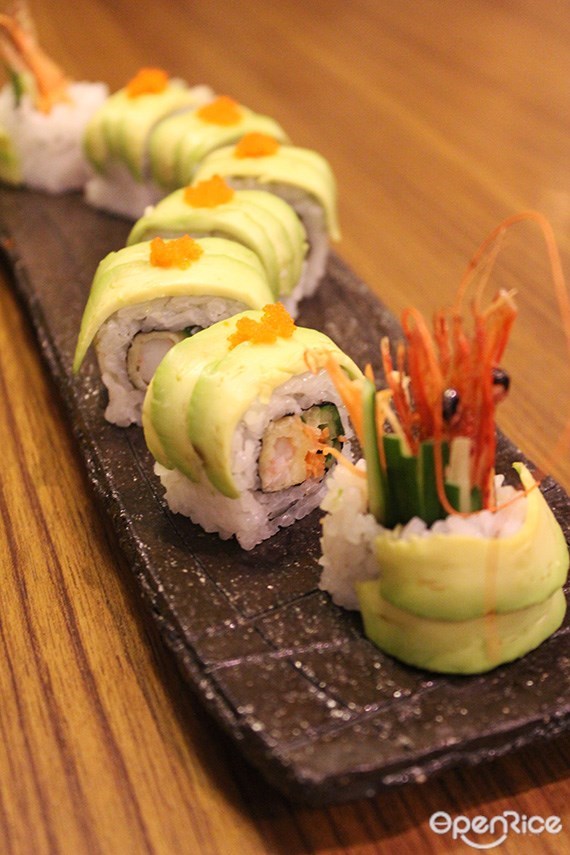 Crispy and juicy golden tempura prawn wrapped in Vitamin E-added sushi rice and then topped with fresh avocado slices. A true treat for both the eyes and the taste buds.
Salmon Treasures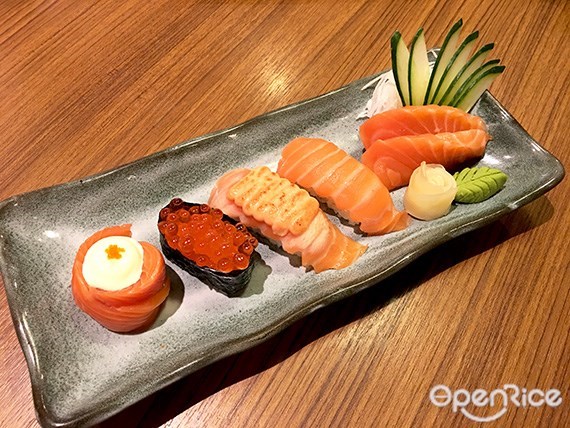 Salmon lovers rejoice! Feast on Salmon Treasures – a platter consists of 5 mouthwatering sashimi and sushi selections, all prepared using fresh air-flown salmon.
Salmon Kabuto Nabe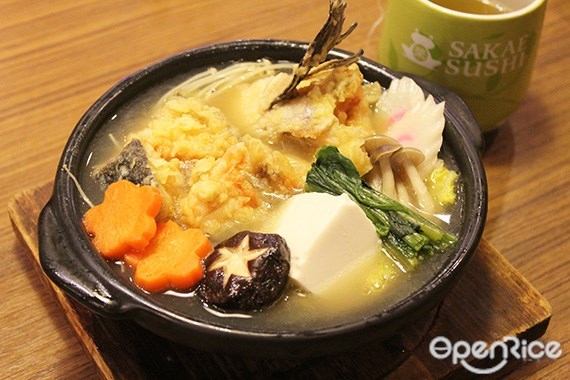 Hearty and belly-warming, this Salmon Kabuto Nabe is prepared using succulent salmon head, assorted mushrooms and vegetables in a flavoursome chicken broth.
Chicken Cheese Yaki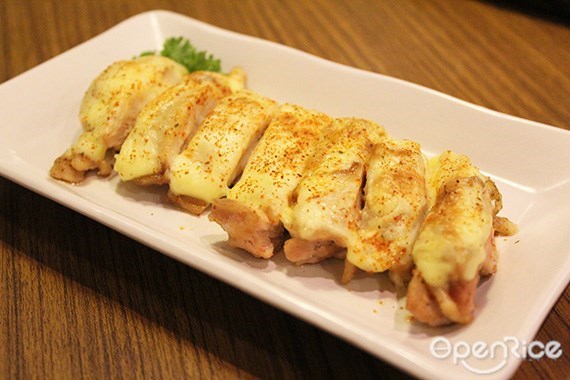 No dish will go wrong with cheese! This Chicken Cheese Yaki oozes cheesy perfection with each grilled tender cutlet smothered in cheese and mayonnaise.
Hotate Mentaiyaki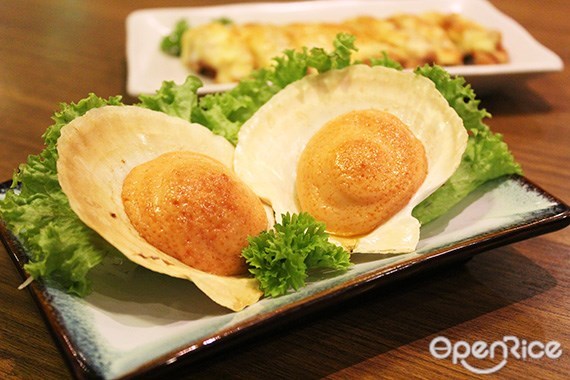 Half shell scallops baked with mentai sauce. An instant classic!