One of the best things to look for around Pudu would be the food as they are still serving the same old taste as before. While there are still many food stalls to look about at Pudu, here are 8 of the food that will surely entice your appetite for more!

1. Best Beef Noodle:
Many are willing to wait for a seat and for the best beef noodle. Serves the HK style beef noodles, recommended trying the braised beef brisket as it comes in soup or dry version and eaten with Lai Fun, US Angus Striploin Beef Soup or something you might not get elsewhere – honeycomb tripe that's crunchy in texture and flavorful without any foul smell. Be sure to be there early as it is usually sold out fast.
Read more: Yung Kee Beef Noodle

2. Best Chapati for Breakfast:
Tiger Jit Singh Capati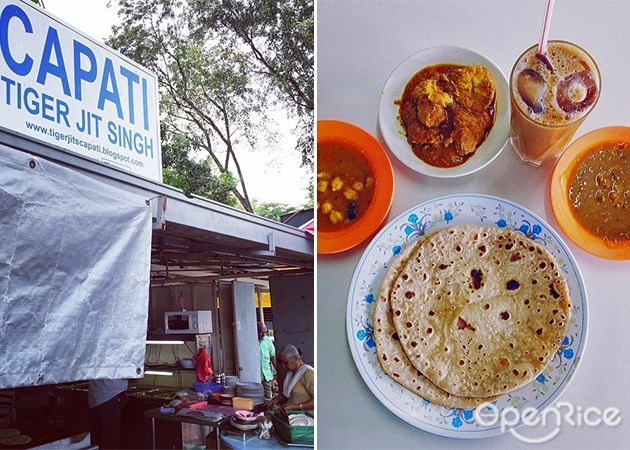 Photo credit: Instagram: Alializar, wardasj
Located just behind the LRT Pudu on that stretch of Hawker stall, this chapatti stall has been around for more than 40 years. Freshly made daily uses quality flour to make the chapatti, one piece of it will never satiate your appetite! Besides, look for the side dishes like the stuffed bitter gourd, fried bitter gourd, mutton curry, spinach minced chicken, fried pakora and more delicious finds from them!

3. Hottest & Spiciest Grilled Fish:
Fatt Kee Roast Fish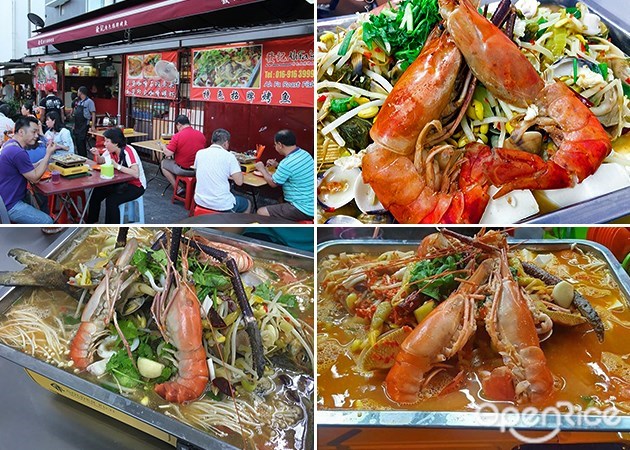 One of the most famous roast fish at Pudu, known for the signature seafood tray – king prawns, clams, tilapia or threadfin fishes to choose from, bean sprouts and pick your spiciness level that you prefer, it is usually packed with patrons due to the overwhelming likes on this dish. Spicy and promising, this place will sure to sweat you off!
Read more: Fatt Kee Roast Fish

4. Assorted Recommended Yong Tau Foo:
Many will sure to order the Chee Cheong Fun and the Yong Tau Foo. By ordering these two here, you'll surely enjoy everything up till the last bit! From stuffed bitter gourd, brinjal, fried Fu Zhuk, fried dumpling, stuffed tofu, and more to choose from! Salivating?

5. Flavorful and Crispiest 'Siu Yuk' Roast Pork:
One of the most talked about for Siu Yuk, if you love them nicely crisps and comes in lean and fat, this is surely the place you need to flock to! Crackling skin and really perfectly roasted until juicy and succulent meat! They do have other great stuff like the roast chicken and nicely charred Char Siu, you know they are indeed the good stuff!

6. The Well-Known Wai Sik Kai:
So many stalls that are still recommended like the Tong Sui stall for their steamed egg pudding, Curry Chee Cheong Fun, Fried Radish Cake, Hakka Tai Bu Mee, Char Kuey Teow, Porridge, Fried Chicken and more!
Read more: Recommended Food at Wai Sik Kai Pudu

7. The long lost 'Pei Pa' Duck:
Sek Yuen is known as one of the most traditional tastes when it comes to food as they had been long established for decades at Pudu. While most patrons will still come over for dinner, do try the Pei Pa Duck out. Thin and crispy duck skin and very flavorful duck meat due to the herbs and spices that are used for marination. Eight-treasure duck, glutinous rice, braised lamb and much more food you need to try from Sek Yuen Restaurant!

8. Wood-fired Braised Fish Head:
Very known for the braised fish head, it is prepared using the traditional way by using wood-fire. Uses the chili black bean sauce, the fish head is then braised in it and that thick gravy makes it so good to be eaten with rice! Flavorful and delicious, how come you didn't know about it?