It is a trend recently that eating in a platter consisting of fish, prawns, scallops, clams and other seafood and as spicy as it gets, it is such a great memorable platter! Easily available around Klang Valley now, let's give them a try!

Offering total of 4 different flavors including Fresh Green Peppers, Double Chilli, Spicy Flavor and Sauce Flavor, each flavor has a different level of spiciness to suit different tastes. The grilled fish is served hot in a rectangular grill pan. We could tell that lots of spices were added to the dish, with abundant flavors rolling on our tongues. The fish is done right, as the fish meat remains very soft and juicy, and it matches perfectly with the zesty sauce!


2. Tan Yu Fish Shop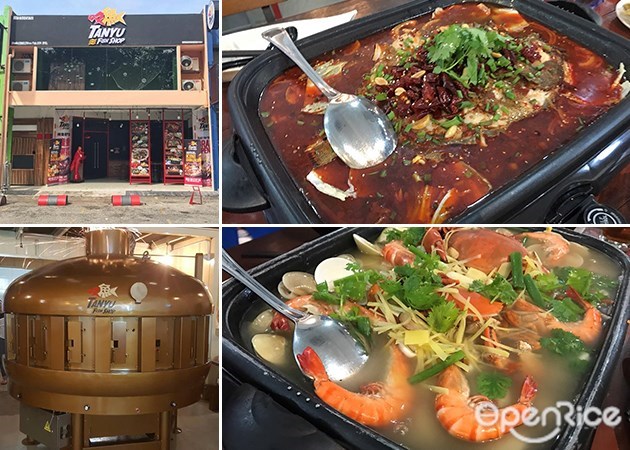 Photo credit: Tan Yu Facebook
Located at Bandar Sunway, by using a grill fish technique called 'UFO', choose from 6 different sauce base like spicy, garlic spices, green peppers, the pre-cooked fish is served on a hot plate, served along with clams or prawns, if eating spicy food is your thing, then you should head over here to enjoy it. The best way to enjoy fresh fishes, come to Tan Yu today.

3. UFO BBQ Restaurant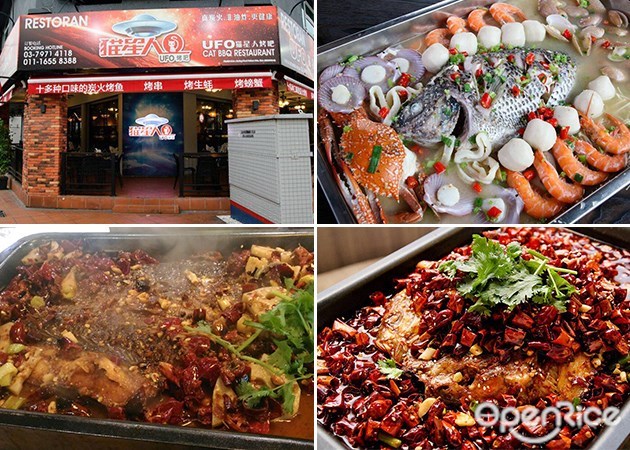 Photo credit: UFO BBQ Facebook
Topped with tons of dried chili on the grilled fish, uses charcoal fire in grilling, that is why the fish meat was juicier and tastier too. Of course when it comes to these grill fishes, the spicier it is, the better it gets! If you are brave enough, come here to take the ultimate challenge of the 'Crazy' Spiciness level where it will sure to sweat you out. Not only fishes to enjoy here, cheese ribs too were utterly delicious.

4. Love Happy Fish Restaurant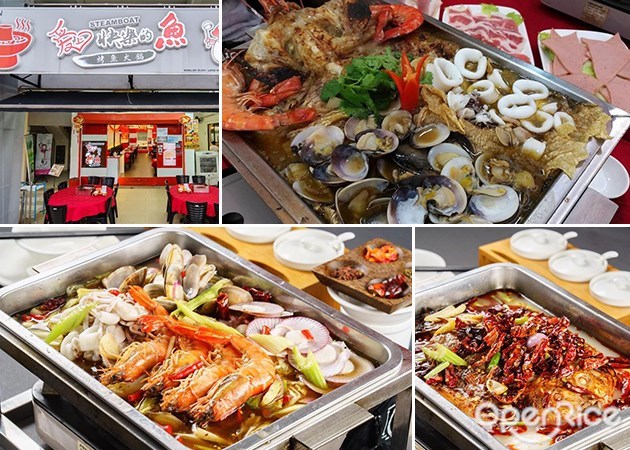 Photo credit: Love Happy Fish Facebook
Come to Setapak for this, makes it a worthwhile trip for sure. Fresh fish and seafood were used for cooking and the essence drips in, thus making it sweet and aromatic. The chef learns this BBQ grilled fish technique from China's Zhu Hai and bringing it into Malaysia by changing it to suit our taste. Same goes to the spiciness level where you can adjust accordingly, enjoy tilapia fish, clams, prawns, squid and more; they do have another special pot of curry seafood, creamy coconut taste and spicy too, give it a try!

5. Da Gan Guo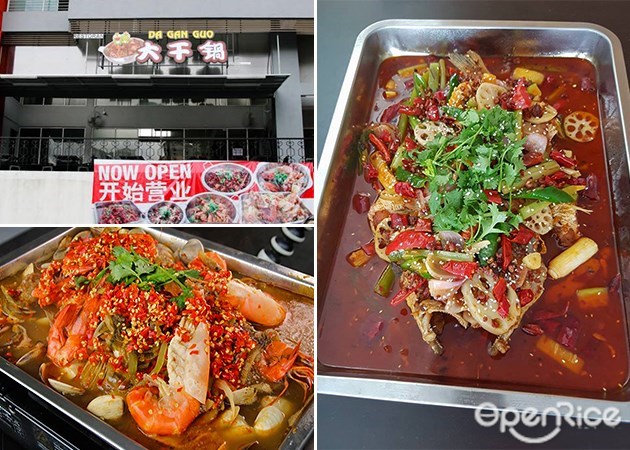 Photo credit: Da Gan Guo Facebook
Fit up to 3 to 4 pax per hot plate, cooked up from fresh fish, two different types of prawns, scallops, Lala, squid, and vegetables, choose from 0% to 100% of spiciness level, you'll surely enjoy the broth until the last drip. Fish used were fresh thus no foul smell was tasted. No doubt that the spicier it gets, the better it is! Up for a spicy food challenge with your friends?

6. Xiang Man Qing Restaurant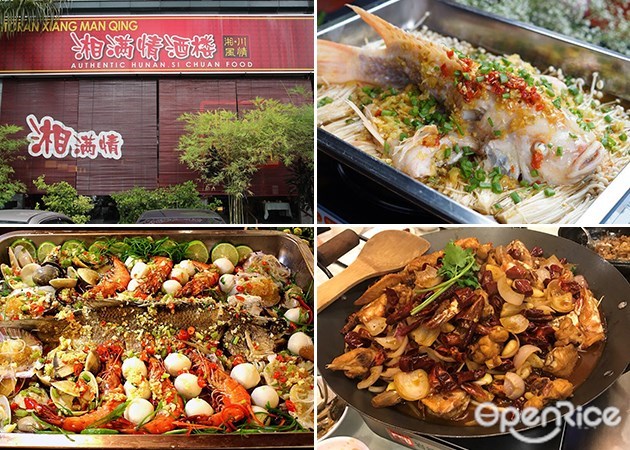 Photo credit: Xiang Man Qing Facebook

Authentic Hunan cuisine around KL, this is the place to visit. Hunan dishes were known for the spices used, therefore it is savory and usually uses a lot of chili oil, same goes to Xiang Man Qing. Serves tilapia fish – try the juicy and soft appetizing tilapia fish that uses a lot of garlic, chili, and enoki mushrooms in it, or the spicier version of spicy and sour grilled fish platter – cooked with bean sprouts, radish, chilies and herbs imported from Hunan, China.
One of the most famous roast fish at Pudu, known for the signature seafood tray – king prawns, clams, tilapia or threadfin fishes to choose from, bean sprouts and pick your spiciness level that you prefer, it is usually packed with patrons due to the overwhelming likes on this dish. Recently introduced the jumbo seafood platter where there is, even more, seafood to enjoy from mussels, prawns, crabs, scallops, squid and more seafood to dig from, it fits up to 12 pax in total, calls a seafood feast with your clan today!