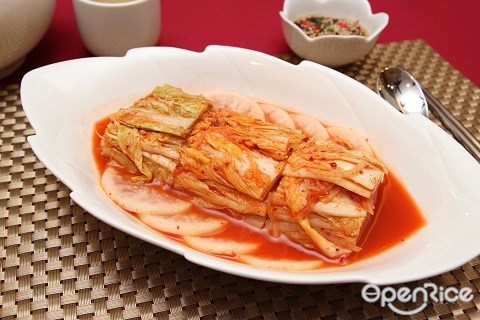 Riding on the wave of Korean pop culture (including music and drama), Korean food has, too, become the talk of the town. Thanks to the significant population of Korean expatriates in Malaysia — with concentrations in the Klang Valley's Ampang and Mont Kiara areas — it is now easy for us to find awesome Korean food. Here are the 10 most popular Korean restaurants in the Klang Valley, from the upscale to the humble home-style, that any Korean food fiends should never miss out on!
(The restaurants are listed in no particular order. Some of the establishments below are not halal.)
1. Palsaik Korean BBQ
After conquering Seoul, Osaka, Taiwan, Hangzhou, Los Angeles, and Melbourne, the notoriously porky Korean eatery has landed in K.L. Palsaik, which means "eight colors" in Korean, refers to the preparations of the pork dishes there. Pork belly is smeared in eight different marinades, each with its own hue and flavored with, respectively, ginseng, red wine, pine needles, garlic, herbs, curry paste,
doenjang
(Korean soybean paste), and
gochujang
(Korean red pepper paste). The meat is then grilled to perfection. You will also be treated to refreshing salads and cucumber slices accompanied by
doenjang
to dip in, as well as a seafood miso soup, which turns a fiery red upon stirring thanks to the
gochujang
hidden in the bottom of the pot.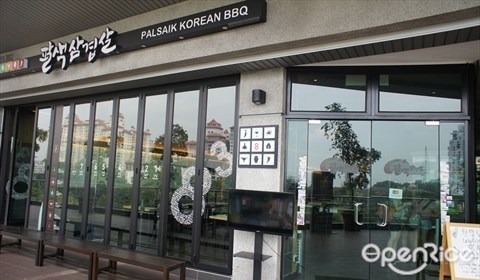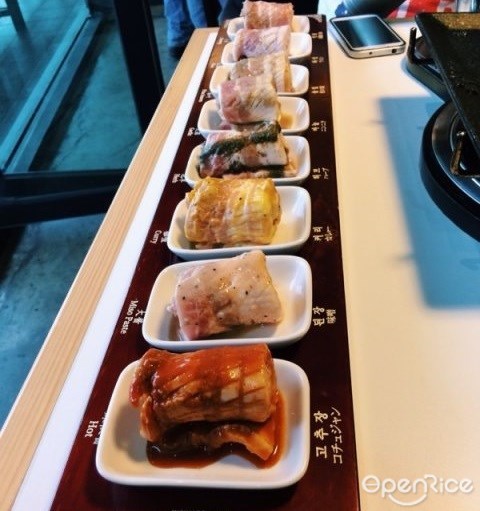 2. Pyongyang Koryo
This restaurant's specializing in North Korean cuisine is what makes it different from its rivals. It offers a wide array of cold noodles, gruel and rice dishes, soups and stews, hot pot, stir-fries, and dumplings. On top of those, you can grill your own meat here with their built-in tabletop grills. Savor these and more with its nightly performances, from piano and violin to traditional North Korean folk performances.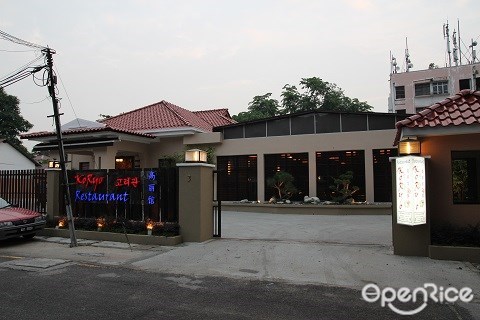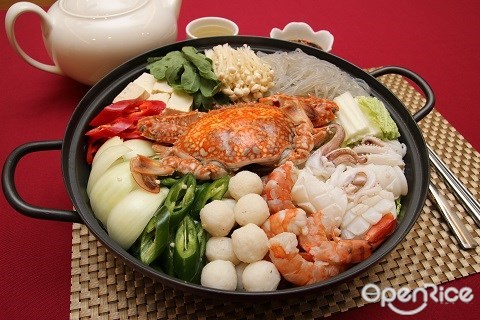 3. Sae Ma Eul BBQ
Unlike many of its likes, this no-frill Korean barbecue joint grills foods over charcoal fire — not your ordinary tabletop grill — imparting your meals with a lovely smokiness. Its other must-orders include grilled baby octopus, spicy rice ball,
yukssam naeng myeon
,
kimchi jeon
, and
kimchi jigae
. Thankfully, the foods here are affordable. While it opens from 3 p.m. till 2 a.m. the next day, it can get full house at dinnertime, especially on weekends. So, plan before coming over to beat the crowd.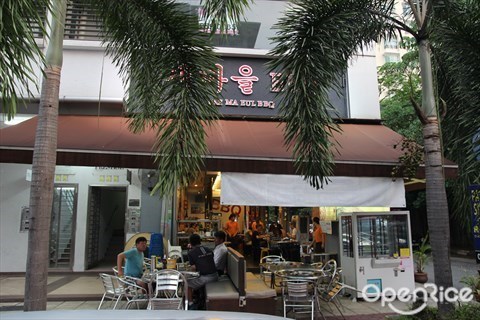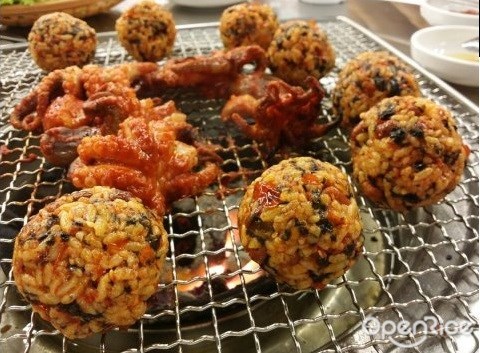 4. Zen Korean BBQ
Besides its grilled pork, its
dolsot bibimbap
and
bulgogi
soup served with rice are already worth a trip here. The soup is aromatic and unctuous, and the beef tender and succulent. Accompanying are house-made side dishes like
kimchi
, egg roll, and stewed lotus root slices. Since it tends to be flooded with hungry customers at mealtimes, it's best to get there early.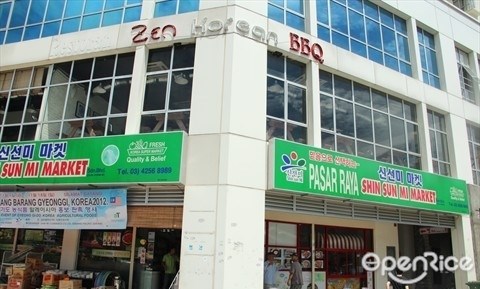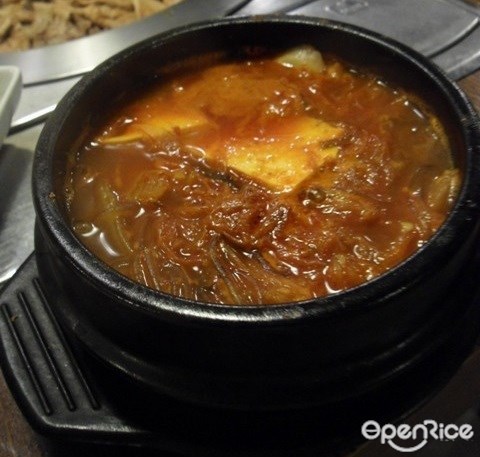 5. BBQ K
What sets this new establishment apart is its concept of serving Korean food buffet style. Though the variety of dishes here may not seem as impressive as the others, this homey, family-friendly joint is often packed at dinnertime. You can, of course, expect to find the usual like grilled meats, stews, and
banchan
(side dishes). There are also the unexpected in the spread: salads, pastas, and sushi! Another plus point is its foods are fresh and of quality. Even for its
kimchi
there are already seven varieties to choose from! (P.S. The wasting of food will incur RM10 of penalty, so don't take more than what you can eat!)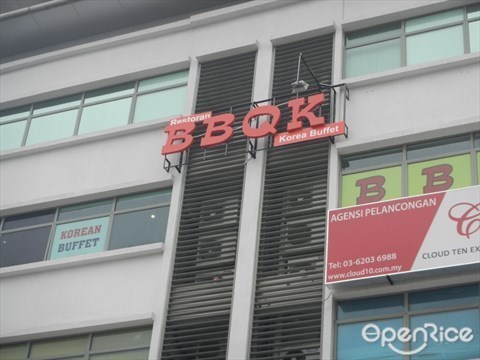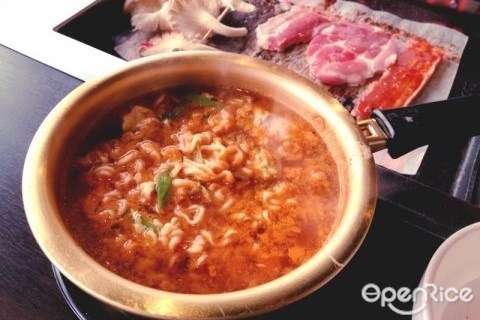 6. KyoChon 1991
After conquering the U.S., China, and Indonesia, one of South Korea's biggest fried chicken brands is finally in Malaysia. Its menu offers interesting riffs on the usual fried chicken, with such variations as the Red Spicy, Honey, Soy Sauce, and Sal Sal Boneless. In the meantime, there are three sizes to choose from: small, medium, large. Side dishes like refreshing salads and comforting soups, as well as beverages such as roasted barley or corn tea are also available.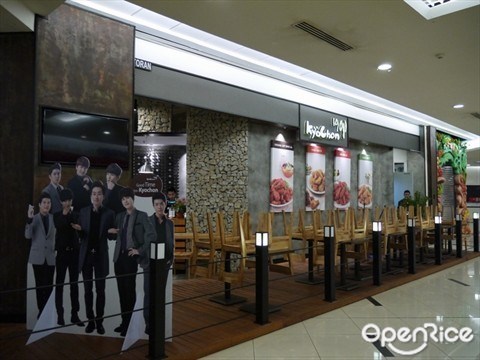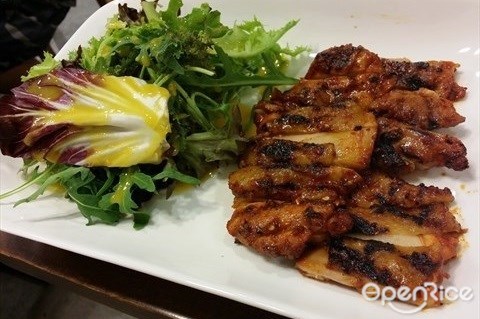 7. Hanwoori
This restaurant has an elegant, decorated interior, which makes dining in there a pleasant experience. Of course, that is not the only defining element — there are the foods! Start with its signatures, like the chicken or pork barbecue,
bibimbap
,
kimchi jigae
, and
mul naengmyun
. Every bite is burst with flavor thanks to the generous use of fresh ingredients. No wonder a good part of its clientele is Korean!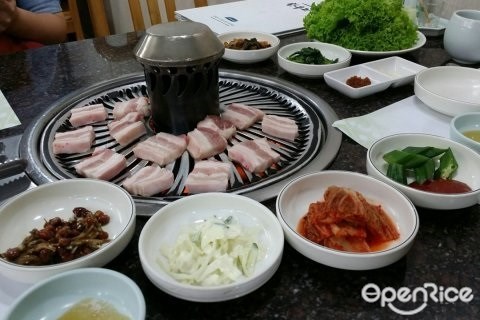 8. Chung Wa Dae
While its interior might not look as fancy — somewhat worn and not as spacious, yet cozy with a strong family-oriented theme — its foods are certainly the opposite. Besides home-style barbecues, which go well with rice, the restaurant also offers grilled marinated
unagi
(like the Japanese one). As for the "all-you-can-eat"
banchan
, it has 12 varieties, with some unique ones like Spicy Cockles, Konjac with Hot Sauce, and Eggs in Soy Sauce. The service here is fast, and the portions served generous! Water, on the other hand, is complimentary.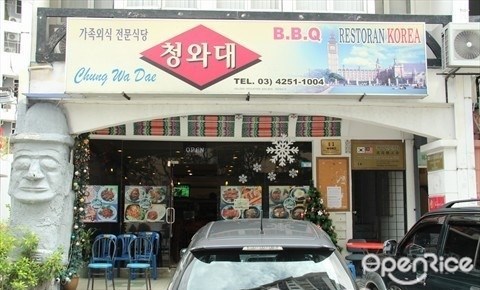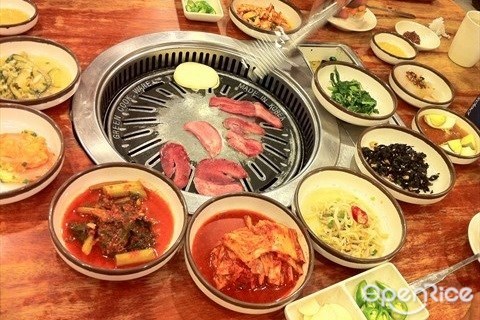 9. San Nae Deul
This Korean restaurant chain offers wicked grilled delicacies, like perfectly marinated, chargrilled pork belly, which is so flavorful it requires no dipping sauce! Its
kimchi jigae
is pretty good, too. So are its
banchan
, which are, of course, refillable. Savor all these and more, including swift service, at reasonable prices. You'll definitely be going home with a full tummy and big grin on your face.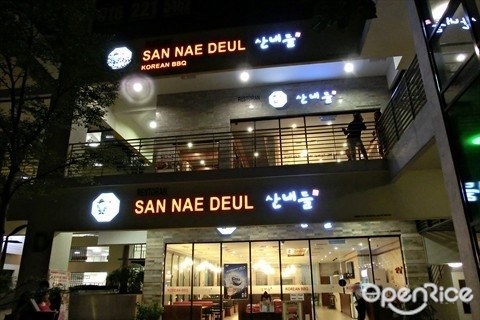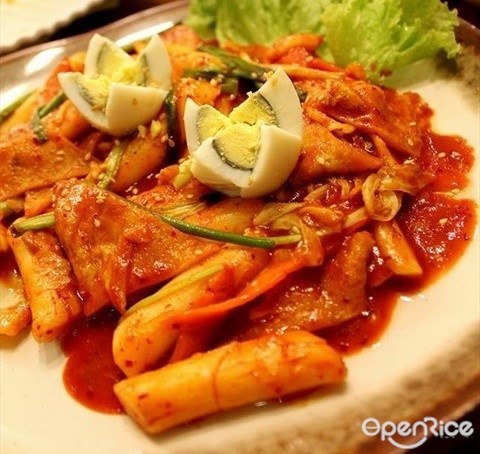 10. Crazy Fish
This restaurant shot to fame with Korean delicacies that are not for the faint-hearted. After starting your meal with complimentary
banchan
to whet your appetite, chopped-up bodies of live (read: moving) marine creatures are brought to the table for enjoyment, such as octopus, sea squirt, penis fish, sea snail, and sea cucumber. They are flown in fresh from South Korea. Not your cup of tea? Get the more familiar variations of
sashimi
, like halibut and salmon. But if you really want to play safe, go with its cooked foods, like a bowl of piping-hot fish egg soup or grilled whole yellow corvina with seaweed congee. Korean spirits are available for those who want.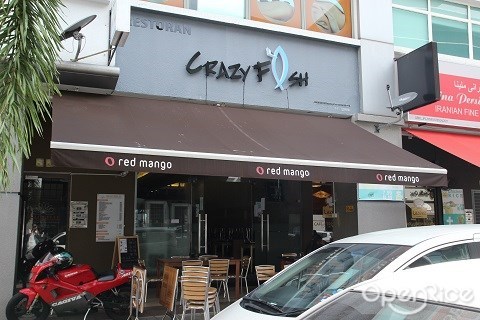 Discover the Top Korean Restaurants in Klang Valley
Search for more Hottest Korean BBQ in Klang Valley
Other Related Topics