They say good things are easy to find in Sri Hartamas and that's true — you can pretty much find heaps of good food there. When your tummy's rumbling, you know it's time for you to make a drive down Sri Hartamas. It also helps that new restaurants have been popping up in recent times. Let's get straight to the point — we're bringing you our 10 best picks from Sri Hartamas!

1. Monnalisa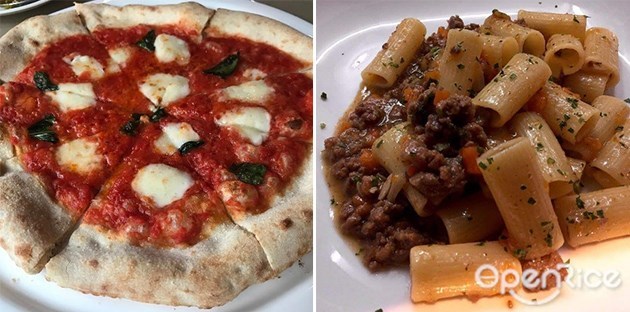 (Credit: dr.marr, monnalisamy)

Authentic Italian fare is the story Monanlisa wants to tell. The owner himself hails from Italy and aims to show us Malaysians what Italian food is like when it's honest and authentic. The Orecchiette Con Broccoli (orecchiette in spicy broccoli sauce) is a favourite of many. Let's not forget about the desserts; the Baba' al-Rum (rum-soaked Neapolitan cake) easily takes the spotlight and clearly reflects the owner's own heritage.

2. Don's Warong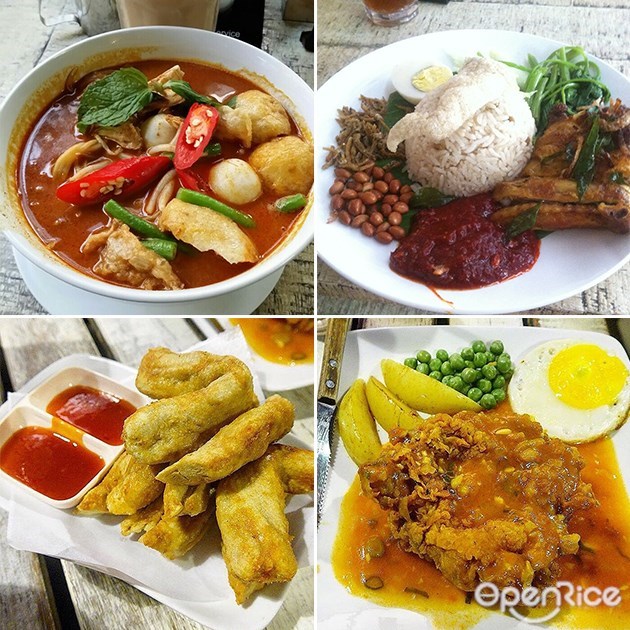 Operated by the same folks behind successful restaurants like Uncle Don's and Waffle Stop, Don's Warong focuses on a mixture of both local and Western delicacies. Taking on the concept of a modern-styled warong, the ambience will surely be familiar to locals who grew up in Malaysia. Everything from street food to burgers, meat chops to waffles are gracefully available at Don's Warong.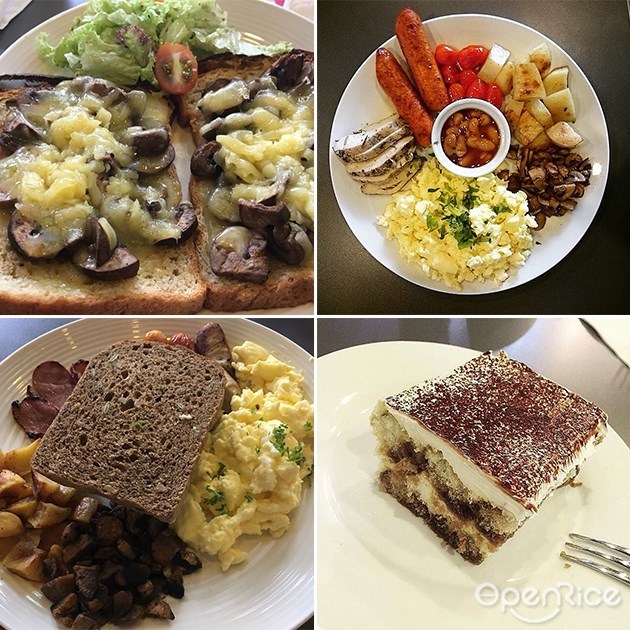 For Goodness Cakes is a haven for cake lovers, but it's also an ideal destination for those looking to savour brunch without possibly leaving a dent in their pockets. For Goodness Cakes aims to deliver quality food at affordable prices. Their brownies sell like hot cakes and meals here are generally homely as the eatery is handled by a group made up of mostly mothers. Definitely a place that will earn your thumbs up!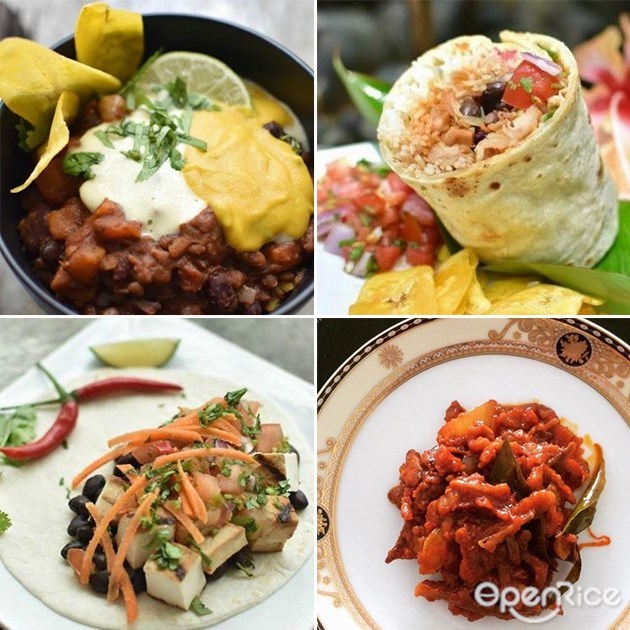 Sala is an awesome vegan restaurant that knows how to do veganism right. If your impression of vegan food is that everything is bland, tasteless and full of lettuces, Sala will make you rethink the way you see it. With a predominant focus on Mexican cuisine, vegans can now savour guilt-free tacos and burritos. Local classics like nasi lemak and curry laksa are also happily vegan at Sala.


5. Redemption Espresso Bar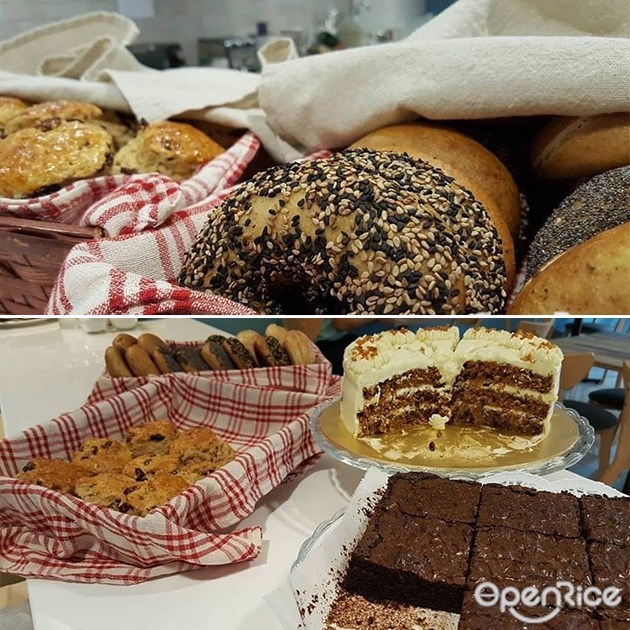 Redemption is one of our favourite picks when it comes to coffee bars — and it should be yours, too! It goes without saying that they hit all the right spots when it comes to caffeine, no matter what type it is, but the food here is also another highlight we can't afford to gloss over. Delectable pastries will be a good companion to your coffee. In particular, we love their bagels (which, by the way, are totally organic, so those on a diet can be rest assured).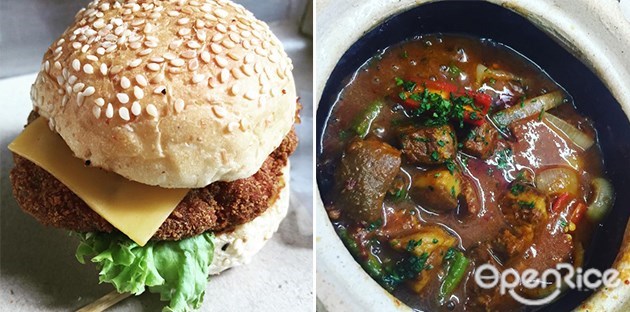 (Credit: kropkropbyoinkz)

Oink oink! Krop Krop (these words are "pork" spelled backwards, if you haven't realized; it's a cute touch) swerves in with palatable porky offerings. Burgers include everything porky, from handmade pork patties to bacons, twinned with other ingredients like balsamic vinegar, caramelized onions and cheese. If you're looking for someone that's more Malaysian, the Assam Bah Bee — a Nyonya classic featuring tamarind braised pork belly — may be up your alley.


7. Naughty Nuri's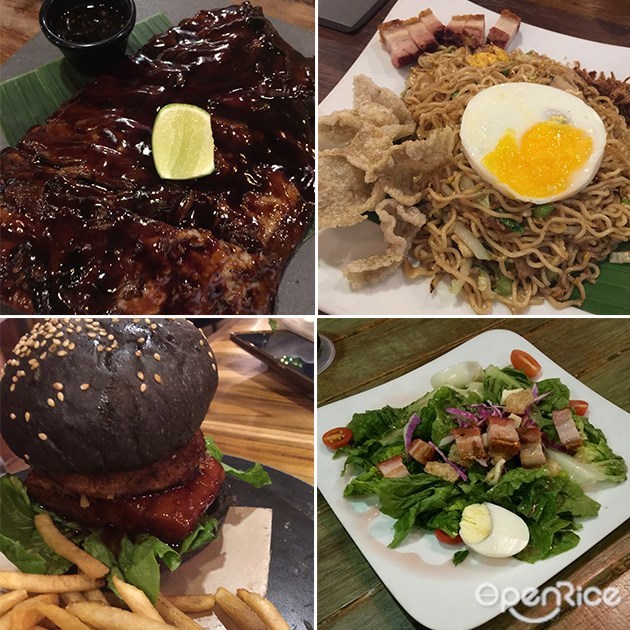 Naughty Nuri's is an Indonesian restaurant with a prime focus on pork. The signature Naughty Nuri's 1995 Signature BBQ Spare Ribs reigns stardom at Naughty Nuri's; delectable slabs of pork ribs seasoned and marinated in a BBQ gravy that's sweet and savoury at the same time. The Indonesian-styled Mee Goreng is also extremely commendable. It's served with roasted pork, but a vegetarian version is also available for the health-conscious ones.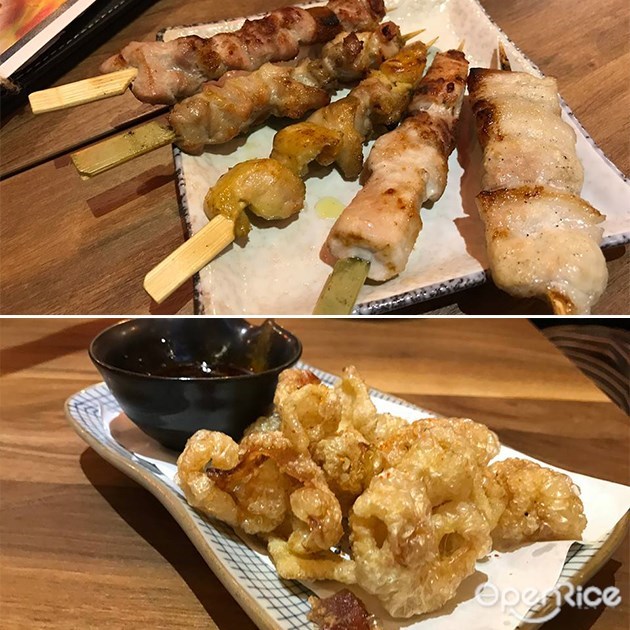 (Credit: Butaya Izakaya 豚家居酒屋)

Yakitori is what everyone is here for; Butaya Izakaya's covers various body parts like the heart, gizzard and tongue. If those are too "exotic" for you, fear not — they have the usual ribs and belly too! These are all talentedly grilled to a pleasant smokiness and fragrance, well-marinated with tons of flavours stored within. You'd be spoiled for choice looking at the menu!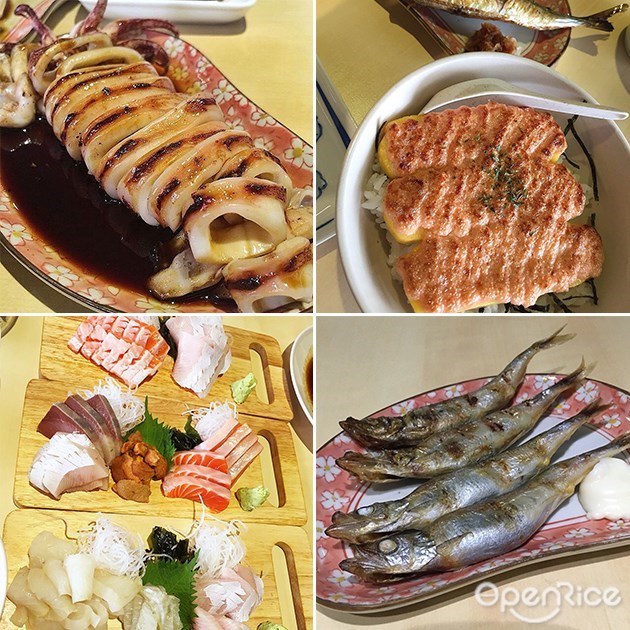 We hope sashimi lovers have saved up enough for a trip to Uokatsu, because nothing here comes cheap. On a fair note, for the price you pay, Uokatsu can guarantee that your sashimi is the highest of quality and the freshest they could source — all directly from Japan. In fact, their sashimi doesn't limit to just salmon — it also extends to other sea creatures, such as the yellowtail amberjack, seabream and sea urchins.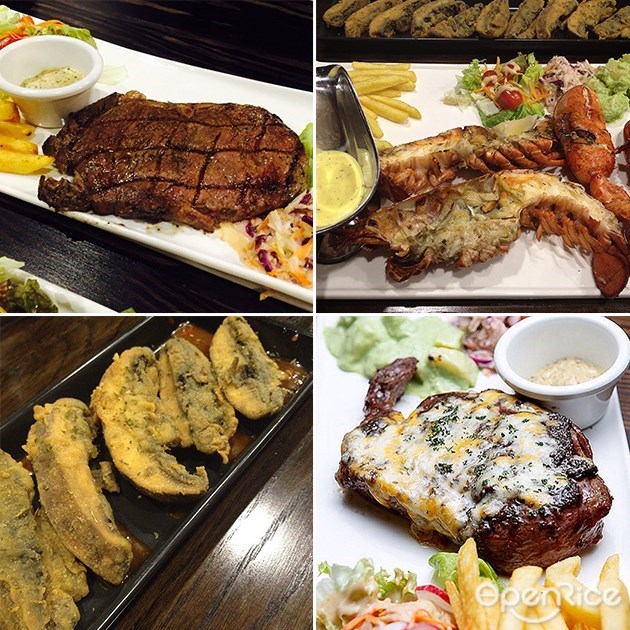 We'll let the name explain itself. Steak and lobster lovers may come in for the party of their lives as surf n' turf is what Steaks & Lobsters are all about. All kinds of beef are sourced from different kinds of cows, from grass-fed ones to grain-fed ones, so you get to choose to your heart's content. Don't miss out on the Signature Flaming Boston Lobster, where a lobster is charbroiled and flamed with homemade aioli.


You might be interested in:

8 Cafés in Sri Hartamas You Totally Need to Check Out!
7 Cafés with the Tastiest Food in Mont Kiara
10 Highly Recommended Restaurants in Publika!