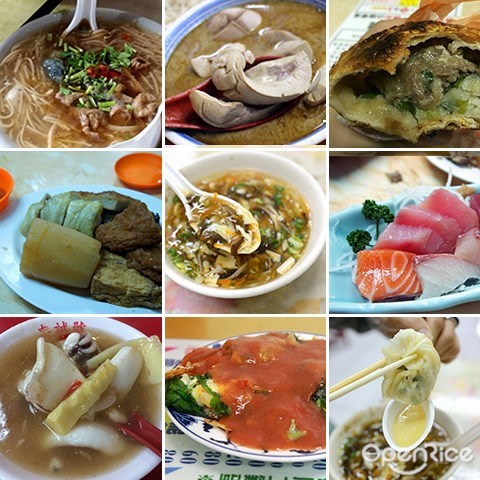 Year end is a great timing for a short breaks or getaways don't you think so? Choose Taiwan as they have tons of food especially food from their Night Market! In Taipei, the best-known Shilin Night Market is a must visit place for amazing street food. But not just one, they have so many night market for you to visit, how could you missed this out? Let's begin introducing you to some special street food and must try from Taiwan's night market!
(They are all listed in no particular order and for reference purposes.)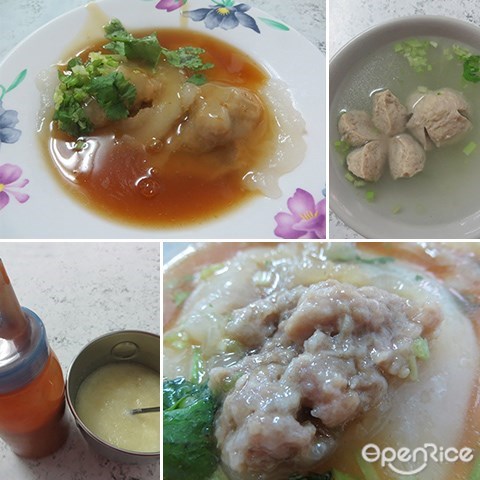 Photo credit to 米茶熊
Jian Tan Meatball King had been established for more than 10 years and well-known in Shilin! Gained many regular patrons, most of the people leave good comments after tasted their meatballs. The meatball looks like the dumplings though. Their meatball is steamed instead of fried! The meatball's skin texture is springy (QQ), thin and slightly translucent making it tastes refreshing and melts in your mouth. Dip it in the special sauce and one plate will never be enough! Just give it a try when you are in Taiwan.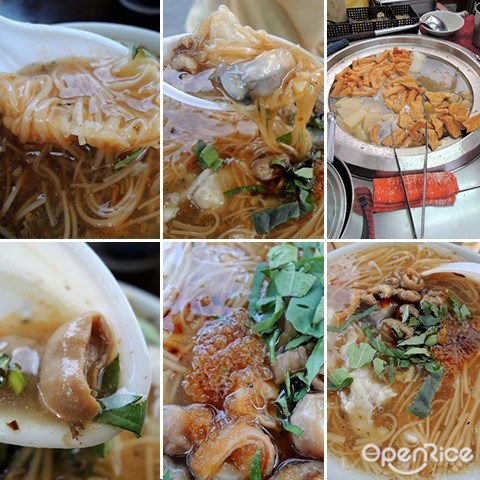 Photo credit to Nash 神之領域
Most of the people will think of Ah Zhong Mian Xian whenever talks about the best street food at Taipei, Taiwan. However, this round lets take a look at Ah Liang Mian Xian instead! Having more than 40 years of history, you will see people start queuing up for the Mee Sua before the sunsets! The mee sua comes with marinated pork intestine, fresh oyster, homemade pork broth, vinegar and parsley. You should savor every bit of the thick and rich taste of Mee Sua soup!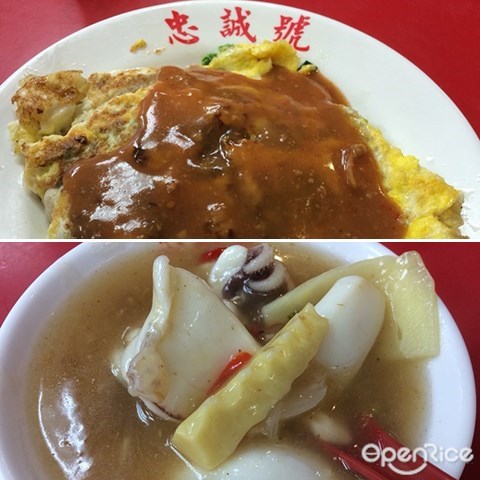 Photo credit to Angie gh
Perhaps you've already tried the oyster omelette in Malaysia but in Taiwan, oyster omelette must be your must-try street food! The oysters taste so fresh and the starch mixed so well with the omelette. Besides, they also have Squid thick soup. Sounds something new to you isn't it? The thick seafood soup with fresh squid and cuttlefish in it makes it one of the best soup to warm yourself up here! If you are daring enough, must try their Smelly tofu and braised pork rice too.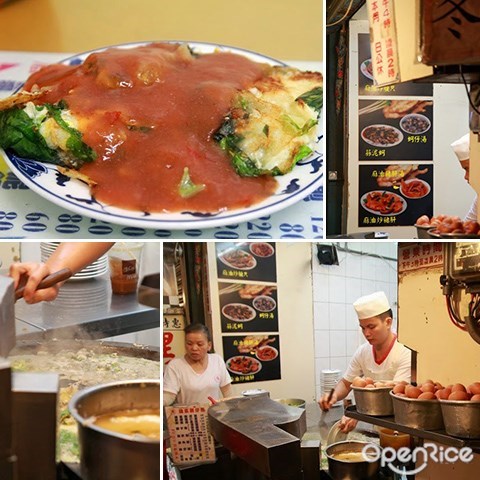 Photo credit to 王子新
Lai's egg oyster omelette has won the crowd of locals and tourists in Ning Xia Night Market. Patrons are willing to wait for the oyster omelette here even if it is long queue. Worth the wait, you should really at least try this stall out when you are in Taiwan!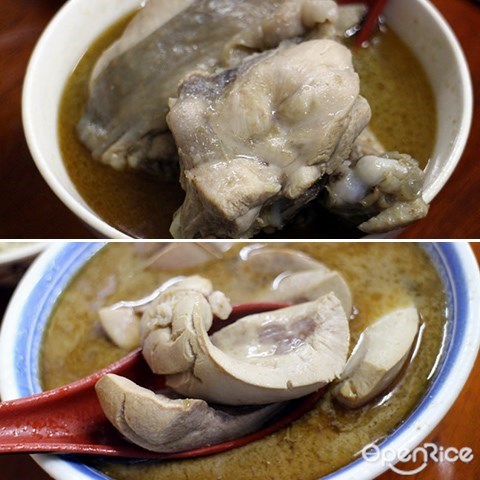 photo credit to 开朗少女
Wan Kee's famoys sesame oil chicken uses alcohol, thus it is more fragrant, savory and tender chicken meat too! Soup base made from Stewed chicken and pork, be sure to enjoy a bowl too! Besides, they have the famous pig's kidney soup, braised pork rice and more!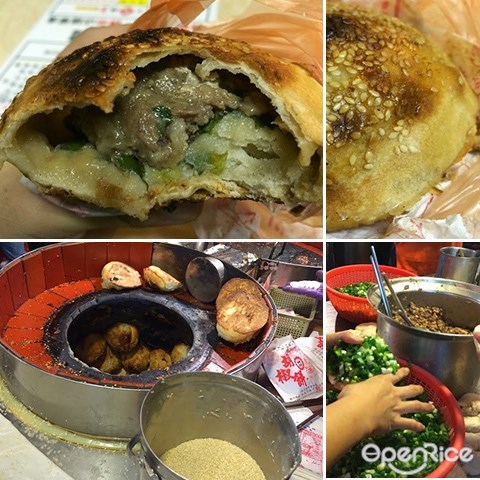 photo credit to 胖大叔
Fu Zhou Yuan Zu Baked Pepper Bun, another great street food to try in Taiwan. They were using roasting kiln to bake the pepper bun. The pepper bun is fully stuffed with the meat with pepper but not too peppery. They will bake the pepper buns on the spot. Their pepper buns looks scrumptious and probably you will not hesitate to take one bite on it. The soup in the bun will be hot after baked, so have to be careful when you decided to take a mouthful of it.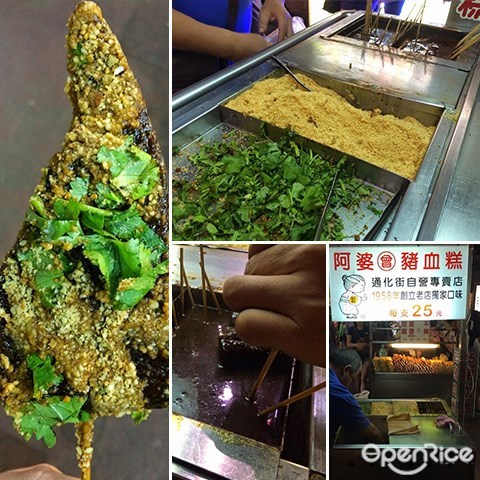 photo credit to 胖大叔
Pig's Blood Cake is one of the typical street food you can see in Taiwan. Some people called it strange food, some people love it. This is the one Taiwan street food that people will consider to try. However, you should try this famous street food since you have come all the way to Taiwan! Grandma Tseng's pig-blood sticky rice cake is made of sticky rice mixed with pig's blood and then steamed and bathed in the stewed pork soy broth. You can choose spicy or non-spicy sauce and then rolled in peanuts and added with cilantro. It taste slightly sweet and chewy. Try them out as this is just available in Taiwan!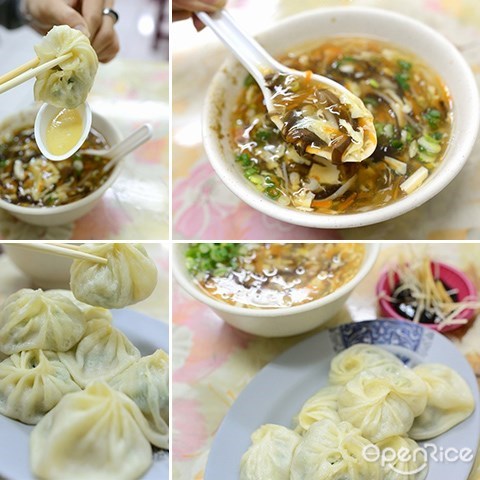 photo credit to 麥仔的生活日記
In Tong Hua Night Market, spot Xiao Long Bao from the stall here as this is another street food that cannot be missed in Taiwan! The Xiao Long Bao is freshly made and steamed upon orders. The Xiao Long Bao skin is thin, stuffed with meat mixed and onion and the soup is refreshing and not greasy. Besides the Xiao Long Bao, you can also order the other signature dish of sweet and sour soup.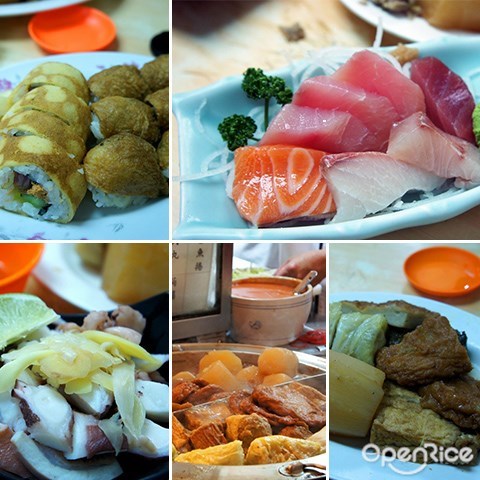 photo credit to JanePrincess旅游志
It's surprising that Jin Ri Sushi Shop had started their business here in Tong Hua Night Market for more than 30 years! There are always long queue at the shop many patrons will revisit due to great ingredients and fresh food!Do try Oden; a dish that comes in two flavor, vegetable and meat. It tastes superb! Click here for more
OpenRice Taiwan's
interesting food articles!
內行人才知道! 士林夜市不可不吃8大美食
台北最好吃、好逛夜市 寧夏夜市奪下第一名!
台北通化夜市排隊美食-這5家超級夯