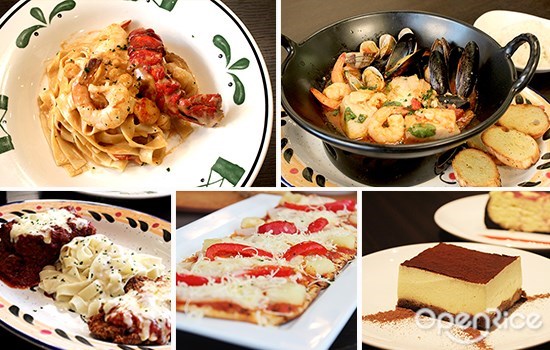 The most common Italian dishes that we all know would be pizzas and pastas – however, Italian food is definitely something more than that!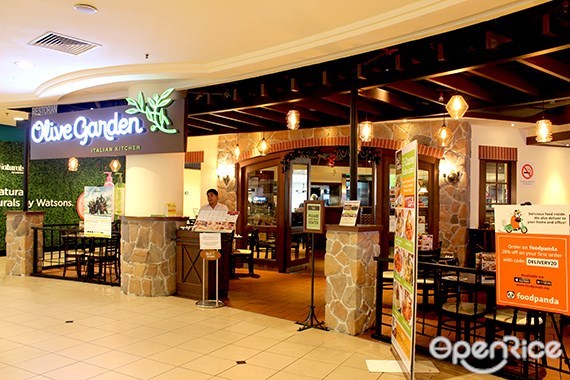 Olive Garden
has been garnering a steadily increasing fan base in Malaysia with their authentic modern Italian cuisine, since they first opened their doors in 2015. Olive Garden presents a casual and welcoming dining environment for the diners to enjoy hearty food just like how the Italians serve their guests at home.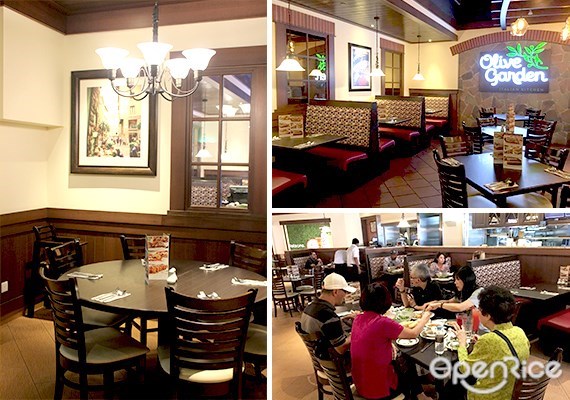 The decor of the restaurant invoked a rustic setting, echoing a strong homey atmosphere, almost like we were dining in the comfort of our own homes.
Bottomless Breadsticks and Soup/Salad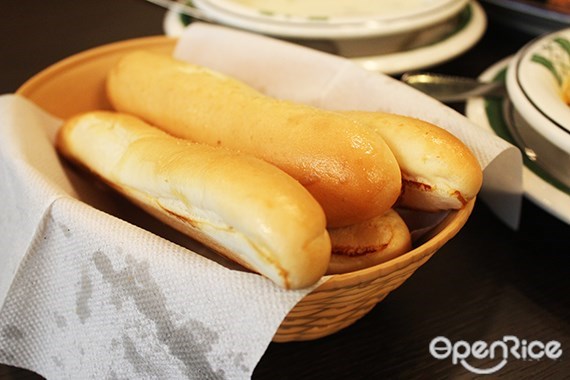 We were pleased to know Olive Garden actually serves unlimited and complimentary breadsticks. So feel free to ask for a refill when your basket runs dry!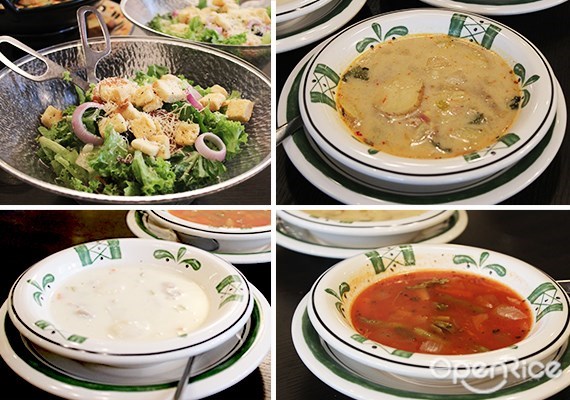 You will also be served either a bottomless salad or soup. We've tried all three of their signature soups – Zuppa Toscana (savoury and mildly spicy), Chicken & Gnocchi (creamy and rich) and Minestrone (slightly tangy and light), and we really like the Chicken & Gnocchi a lot!
Appetizer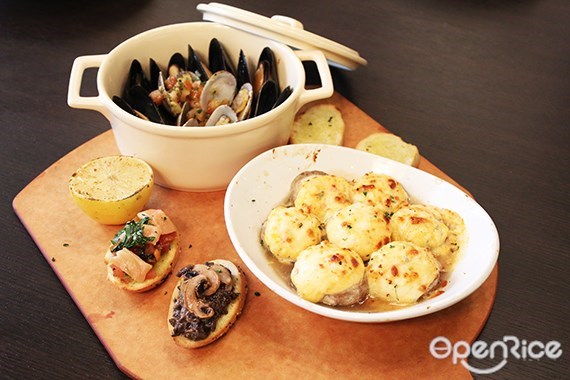 Trio Italiano is a brand-new dish from the creative minds of the culinary team at Olive Garden. It is a good-to-go for sharing due to the generous portion served.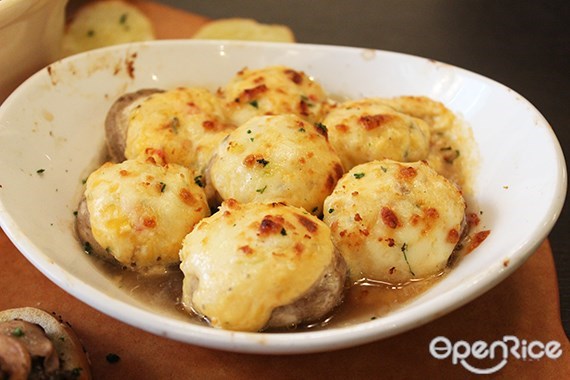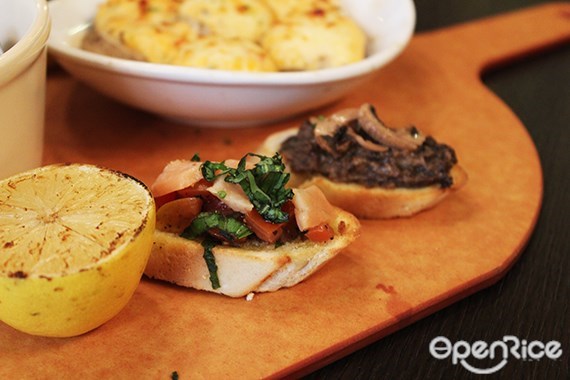 This medley consists of fresh clams and mussels with marinara or lemon garlic flavours, juicy stuffed mushrooms and lightly toasted bruschetta misto – truly a gastronomical masterpiece to begin your feast with!
Indulge in Abundant Seafood!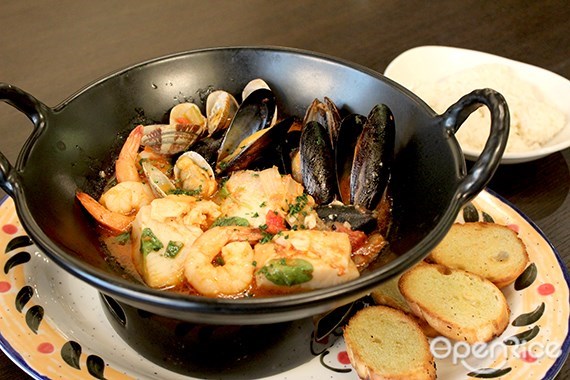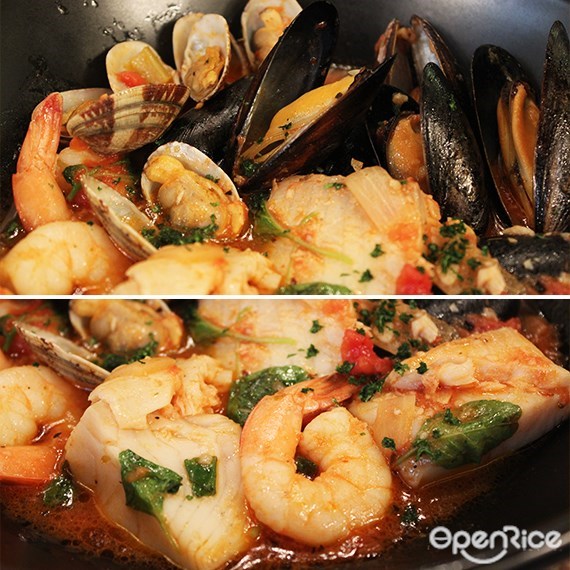 If you love seafood as much as we do, then you must check out this Seafood Ciopino di Mare. Fresh shrimps, mussels, clams and juicy tilapia cooked in Italian brodetto (Italian fish stew), and served with rice and Tuscan bread – perfect for soaking up every last drop of the brodetto!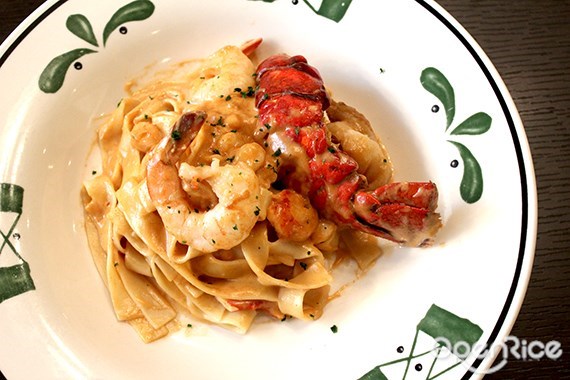 Not only does this Lobster Fettuccine looks alluring, but it tasted absolutely amazing too. This mouth-watering dish is served with juicy Maine lobster tail and shrimps; fettuccine pasta tossed with succulent lobster seafood cream sauce – so delicious and rich in flavours how could you resist?
Popular Dish in Olive Garden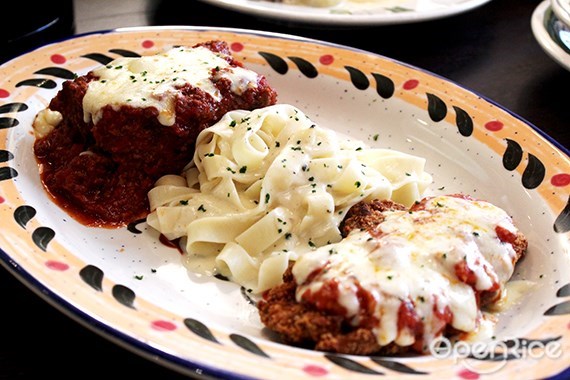 The Tour of Italy is an awe-inspiring trio of the most popular dishes in Olive Garden – Chicken Parmigiana, Lasagna Classico al Forno and Fettuccine Alfredo.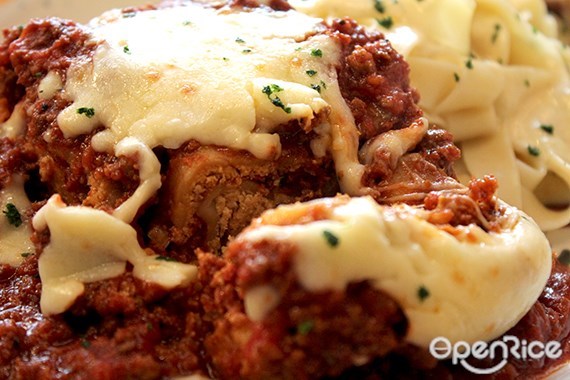 Chicken Parmigiana is one of the most common food in Italy – tender parmesan-breaded chicken thigh topped with a generous amount of mozzarella cheese and flavoursome marinara sauce, sinful but definitely worth trying! Lasagna Classico al Forno – layers of lasagne sheets, minced meat, homemade meat sauce, and a hefty mix of cheese are oven-baked to perfection, every mouthful is full of abundant flavours! Fettuccine Alfredo, a hearty serving of fettuccine pasta served in a rich sauce comprising parmesan, fresh cream and garlic, so good.

Pizza Madness!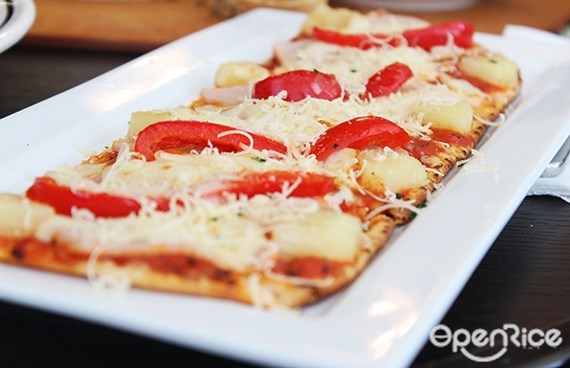 Sicilian Pineapple is a traditional Italian traditional flatbread pizza topped with chicken ham, roasted red peppers, pineapple, homemade marinara sauce and a blend of Italian cheeses, plus a finishing touch of grated cheese – cheese lovers rejoice!
It's Dessert O'Clock!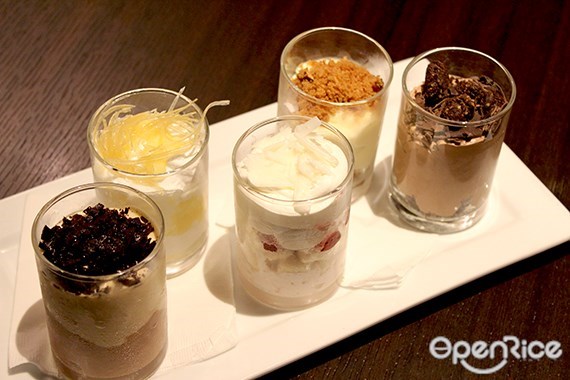 How would you call it a feast without any desserts? We highly recommend the Dolcini, layers of cake, mousse and pastry creams in petite servings, with five flavours on offer including Chocolate Mousse, Almond Tiramisu, Lemon Mousse, Strawberry & White Chocolate and Dark Chocolate Caramel Cream, we were certainly spoilt for choice!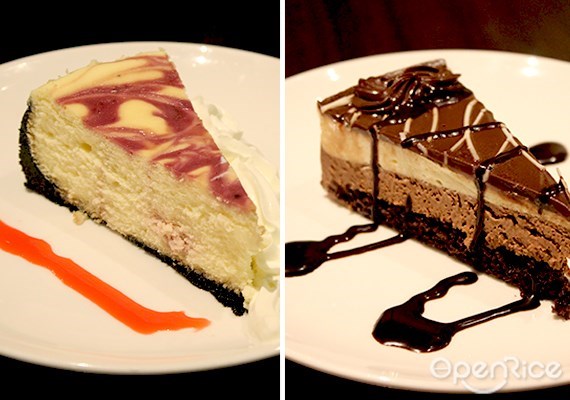 Next up was the Black Tie Mousse Cake, one of the best-selling cakes at Olive Garden, and we certainly know why – the rich chocolatey blend is so addictive! Another delicacy was the White Chocolate Raspberry Cheesecake – a perfect combination of white chocolate, cheese and raspberry puree, truly a blessing to our taste buds.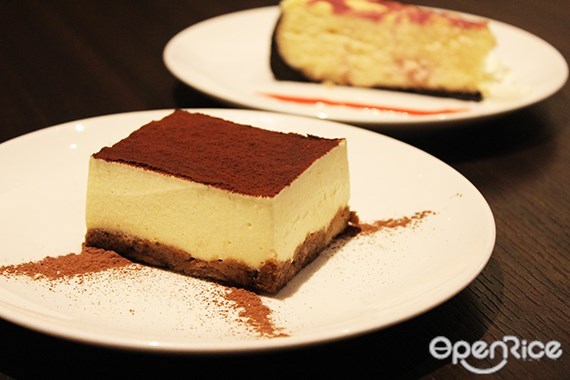 Last but not least, the timeless classic: Tiramisu. Ladyfingers dipped in espresso and layered with decadent mascarpone cheese, topped with cocoa powder – a slice of heaven we'd say.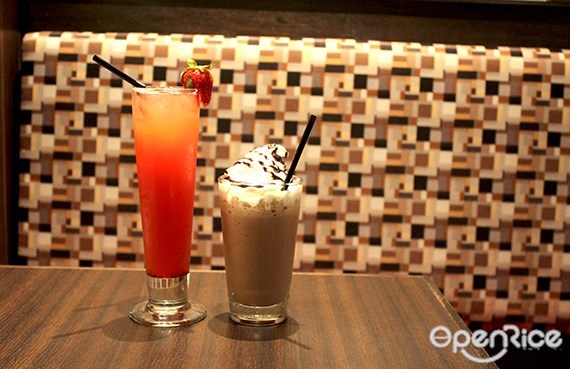 To wash down the feast, we recommend the Strawberry-Passion Fruit Limonata if you prefer something zesty and refreshing, or the Mocha Chocolate if you would like something rich and creamy!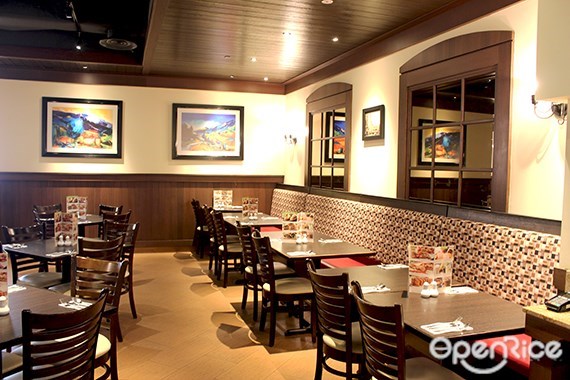 Olive Garden has been serving high-quality Italian cuisine since 1982 and currently has over 800+ outlets worldwide. The mastery of their craft is definitely evident in the diligence shown by their experienced culinary team!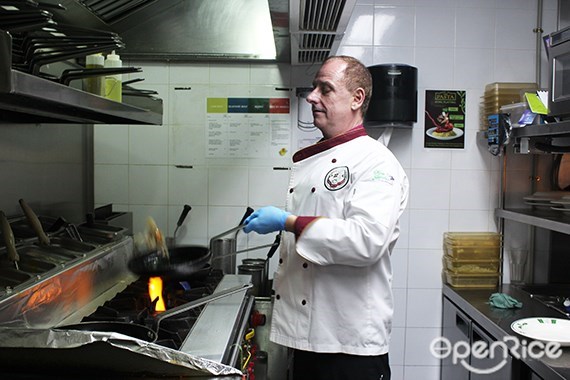 It's the holiday season so let's eat, drink and be merry at Olive Garden!
More details about Olive Garden, click [HERE]