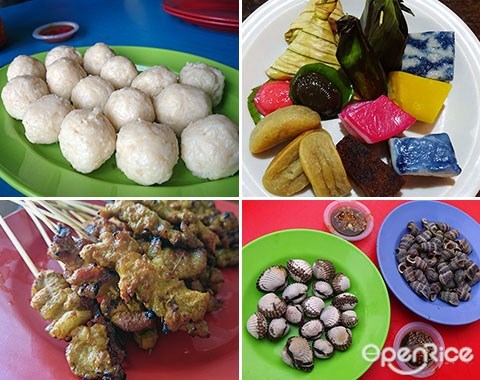 Always searching for some local delights when you're at Melaka but didn't get to the right ones? Why not check out our recommendations here? Explore them before it is too late!
(The restaurants are listed in no particular order. Some of the establishments below are not halal)
1. Restoran Aunty Lee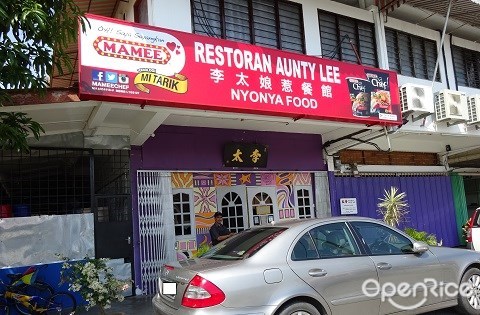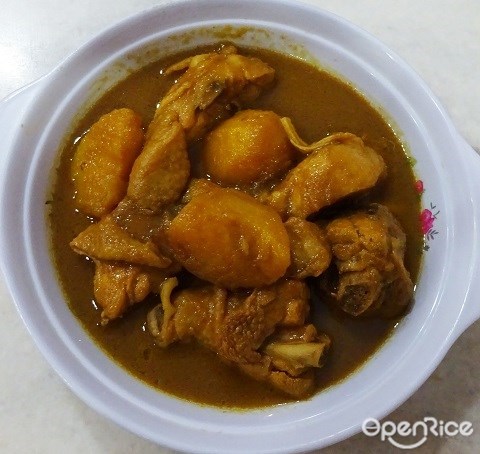 Nyonya food? Then why not come to Aunty Lee here? Recommended dish would be Ayam Pongteh – which is a chicken stew cooked in soya bean paste with Chinese mushrooms and chunks of potatoes. Aunty Lee's Ayam Pongteh is well cooked and the meat is tender! Goes well with rice, do remember to order Cendol too! Satisfaction guaranteed!
2. Chung Wah Chicken Rice Ball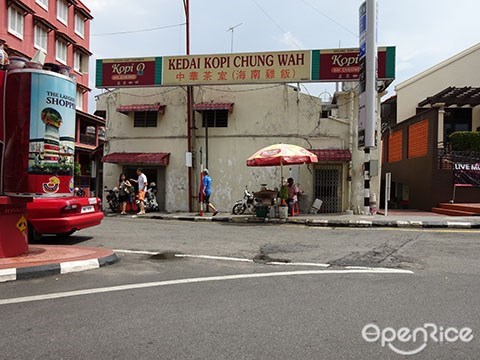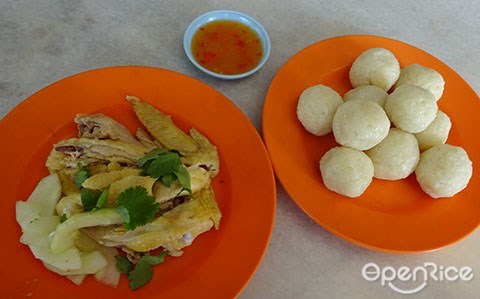 Yup, this would be one of the long queue Chicken Rice Balls restaurant that you need to try. Serves luscious, smooth and tender authentic Hainanese poached chicken meat. Cooked using Chung Hwa's unique cooking style; a secret method that manage to lure in crowds every day! Chicken rice balls at Chung Hwa's are hot, fluffy, freshly made and rolled to perfection into a ball liked shape; equivalent the size of a ping pong ball. It is best eaten accompanied with the poached chicken and dipped into Chung Hwa's amazing homemade chilli sauce. A must have delicacy in Malacca!
3. Bee Bee Hiong Restaurant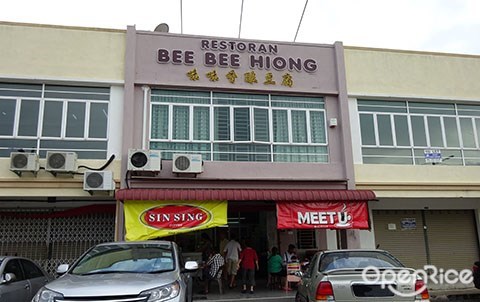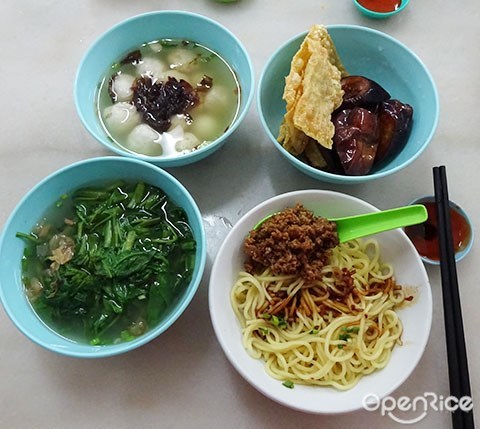 Uses 'Wolf-herring' fish meat to produce their fish balls and zero preservatives used; resulting in fresh, bouncy and springy fish balls, they are made fresh daily too. Bee Hiong's noodles are also one-of-a-kind as it is topped with a big spoonful of its special seasoned minced meat. Mix it all well and you get a bowl of good noodles.
4. Tanjung Mee Goreng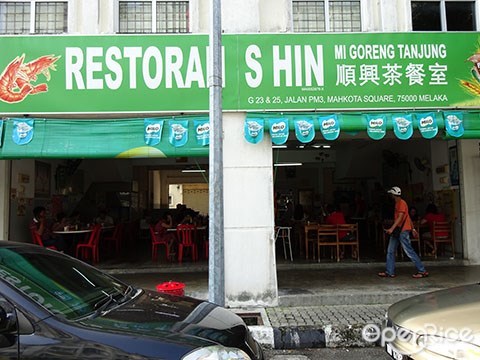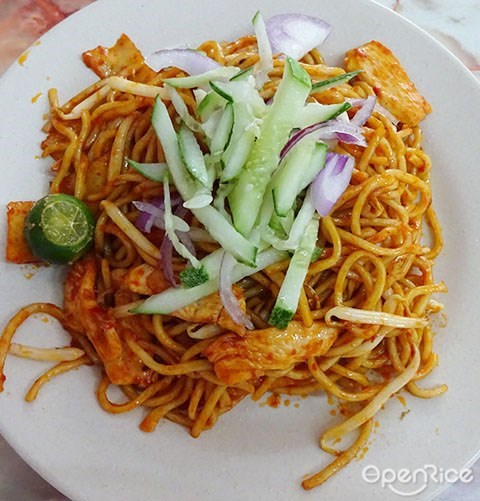 What Tanjung Mee Goreng has to offer is out of the norm. It is a unique mixture of both Malay and Chinese style of cooking. Tanjung Mee Goreng packs a punch, but be prepared as the noodles are rather fiery and you probably need glasses of water after that. The noodles are also usually eaten with a dash of sweet black sauce and a squeeze of lime to add extra kick. Portions too are rather huge; perhaps sharing a plate would be good as you can get to taste more of the Malaccan food then!
5. Donald & Lily's Nyonya Food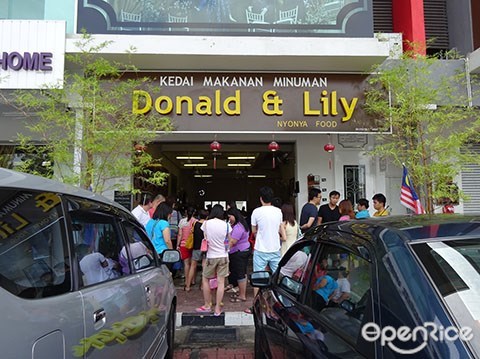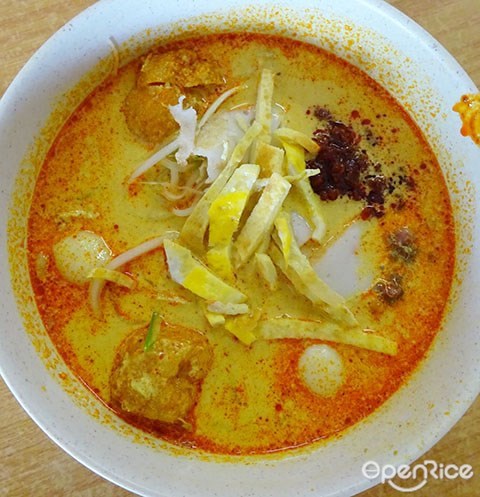 One of the most discussed about for Nyonya dishes, Donald and Lily might not need us to elaborate more, but of course, let's see what should you eat here. Their stand out item is their 'Nyonya Laksa'! The gravy is thick, fragrant, rich in creaminess and it has the right amount of spiciness. Other delicacies to try are their Nasi Ketuk, Mee Siam and Rojak. Restaurant interior is rather simple but what people are coming in for is their great food!
6. Sun May Hiong Sate House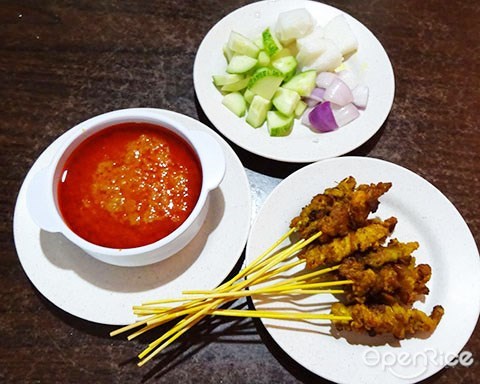 Pork satay? One of the specialty here that you need to try! Traditionally grilled; leaving the meat perfectly tender, juicy, smoked to perfection with just the right hint of slight charring at the edges. Remember to dip it into the pineapple peanut sauce that will sure to enhance your Pork Satay taste! Besides pork meat, they do have the innards too, if you do love them, they are equally good here without any foul smell!
7. Medan Makan Boon Leong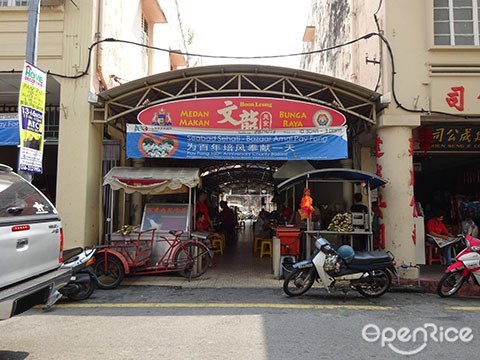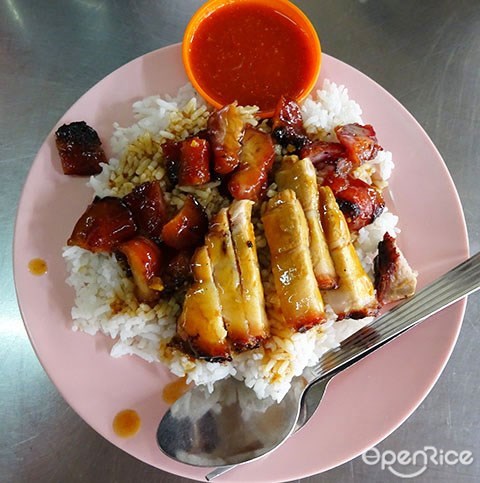 Sticky sweet and slightly charred barbequed pork is what this food court has been serving for years! Boon Leong's barbequed pork / Char Siew is a class on its own. Not only is it juicy, tender and flavourful, but the Char Siew is well proportion of both fat and lean meat. Both Boon Leong's roast and barbequed pork is best accompanied with white rice and some of their homemade sweet gravy sauce. Roast meat heaven!
8. Tong Bee Cockles Stall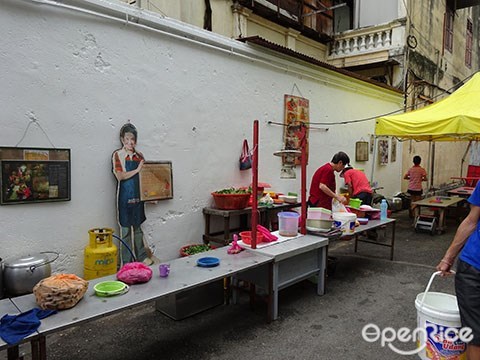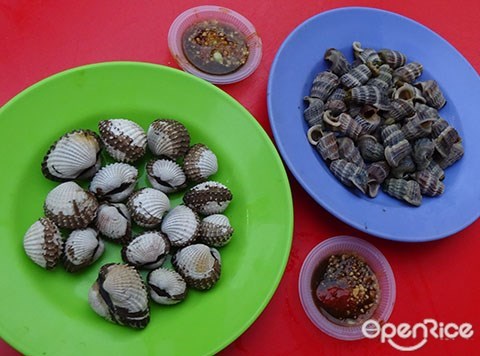 Eating cockles by the back lane and near a drain may not be an enjoyable and pleasant experience for many; but Tong Bee's differs. Located at the back alley of Jalan Bunga Raya, Tong Bee's cockles stall has been serving customers with its brand of semi cooked shell-fish for years. Simple, no clutter food at its best and to enjoy with Tong Bee's special dipping sauce. Tong Bee has been featured in numerous food programmes and other Taiwanese variety programmes. So if you are craving for their cockles, they operate during night time.
9. Wok & Pan East Meets West Cuisine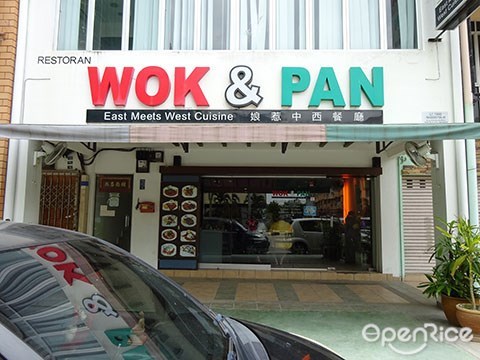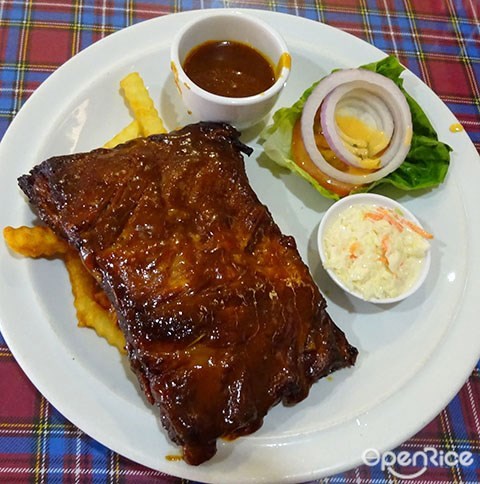 Wok & Pan is an East Meets West concept restaurant that has been established for nearly a decade now in Malacca. Do try their Barbequed Smoked Honey Pork Ribs, which are tender, succulent and to-die-for! The meat is so tender that it will tear off effortlessly liked magic when you dig your fork into it. Serves a wide list of western and eastern cuisine such as barbequed pork chop, a variety of steaks such as beef and lamb, grilled honey chicken thigh, pan fried fish with almond butter sauce, fish head curry, sambal prawns and more.
10. Baba Charlie Nyonya Kuih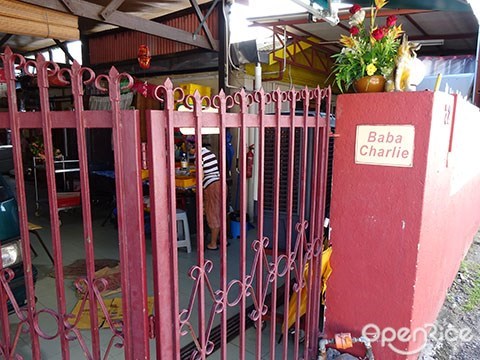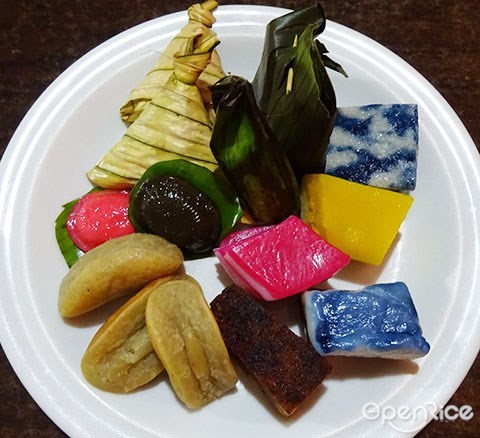 Been looking for this place for many times but you didn't notice the entry point to it? Serves one of the best Nyonya 'Kuih's' here, they are perfect for tea time or as a snack!Among the dessert that you can find there would be Pulut Tai-tai, Onde-onde, Kuih Talam and they have approximately of 35 types of 'Kuih's' you can get here! Baba Charlie Nyonya Kuih may be located in an off road location but it is not that difficult to find. Just follow the small sign stating Baba Charlie which is right opposite the Mosque in Jalan Tengkera where it will lead you to your destination.
Discover the top chicken rice in Malacca
Hunt for the best noodles in Malacca
Other Related Topics