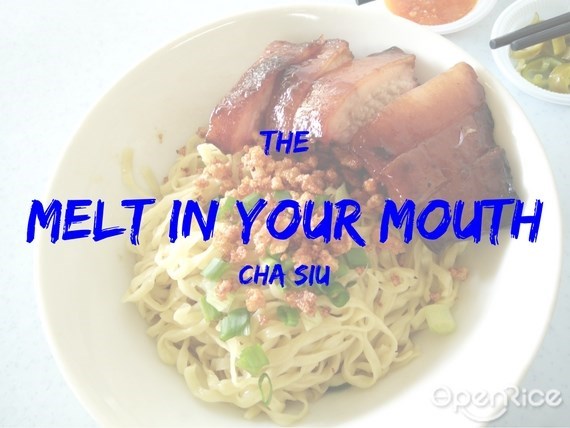 If it has lard in it, it must be good! Isn't this something that you've always heard from many? We second that too! Looking nowhere else but thinking to get some scrumptious bites from PJ's famous food heaven, SS2, we managed to turn this place into the next favorite place to visit, perhaps weekly for some 'oh-my' Cha Siu fix!
Now that's what we really call – 'Melts in your mouth' Cha Siu! No joke, a must try especially if you're coming from afar!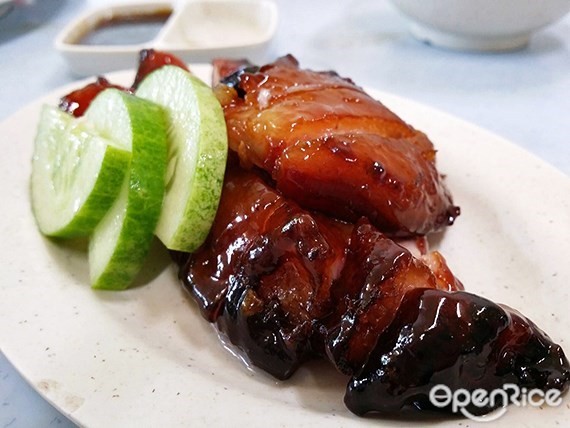 Let's begin by ordering the best seller – Premium Cha Siu; roasted perfectly, lean and fat cuts were perfectly seen. Super caramelized and sticky piece of Cha Siu, it is roasted using charcoal fire. What makes it superb is when you chuck that piece into your mouth; it really melts when you bite into it.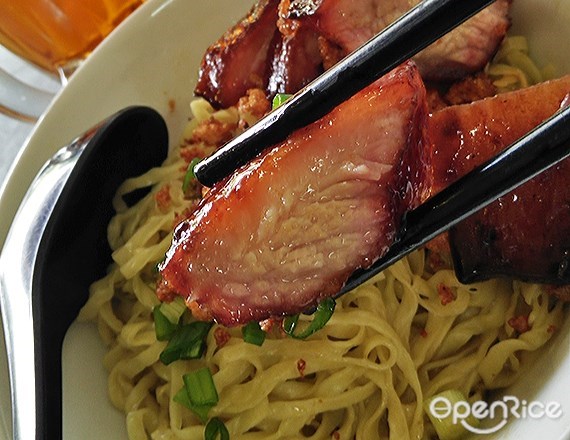 Meat texture was soft yet juicy. We thought the fat would be something we would dispose of, but we were so surprised that once we bit on it, it melts together with the caramelized part and it is not cloying at all. Super addictive, a small portion will never be enough! It is available in Small, Medium and Large portions. In order to provide each and everyone a fair share, they weight every portion of it before served.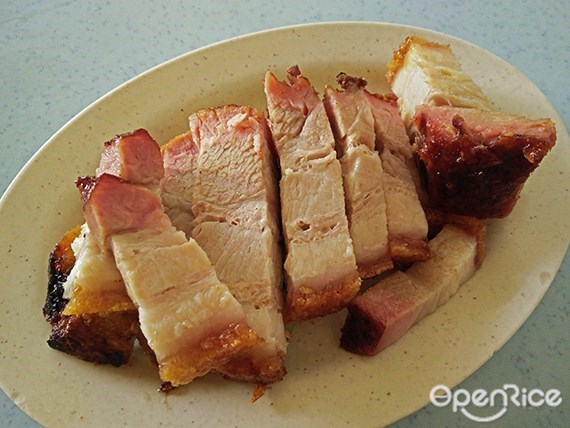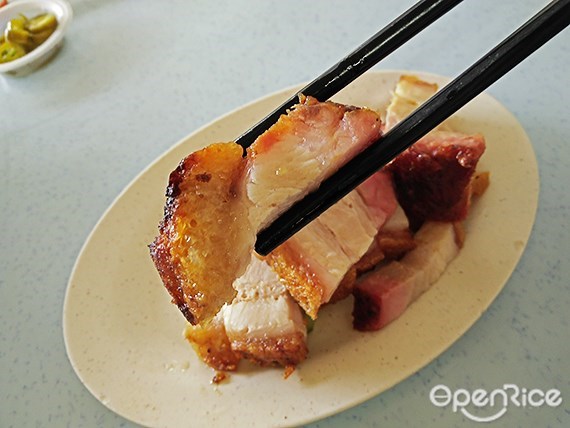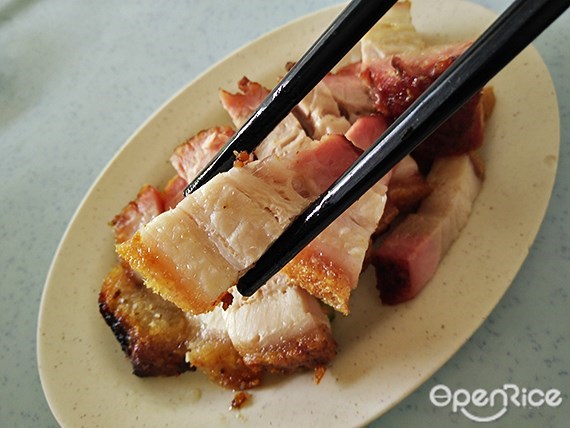 Roasted pork fare quite well as the skin is super crispy. Lean and fat pieces can be seen and it is nicely marinated as we can taste from the sides. When the server took out a slice of roasted pork to cut it, it was really music to the ears as you can hear that crispiness upon being chopped onto.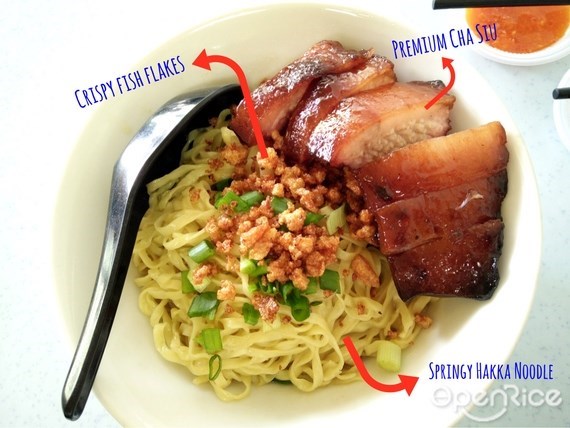 Serves rice and noodles too, a must try would be their signature Hakka noodles. A bowl of Hakka noodle here is served with fried crispy fish flakes that we thought it was fried pork lard. Crispy fish flakes help to add a different type of texture eaten with the Hakka noodle. Springy handmade noodles topped with the impressive Cha Siu, a bowl of this noodle might be good as sharing for the ladies as you would love to enjoy more from Toast & Roast!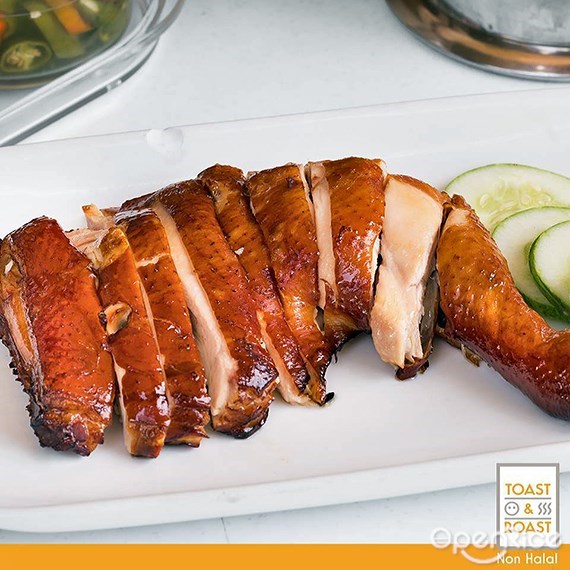 Photo credit: Toast & Roast facebook

Apart from noodles, Cha Siu or Siu Yuk (Roasted Pork), don't forget to give their roast chicken or smoked chicken a try. Delicious meat texture that is still juicy and crispy skin, remember to be there early as their smoked chicken were served limited daily.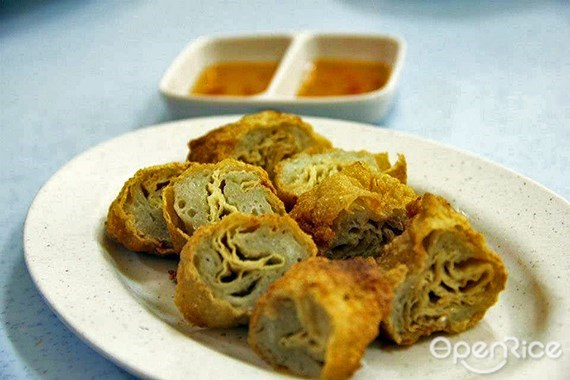 Photo credit: Toast & Roast facebook
Crispy fish roll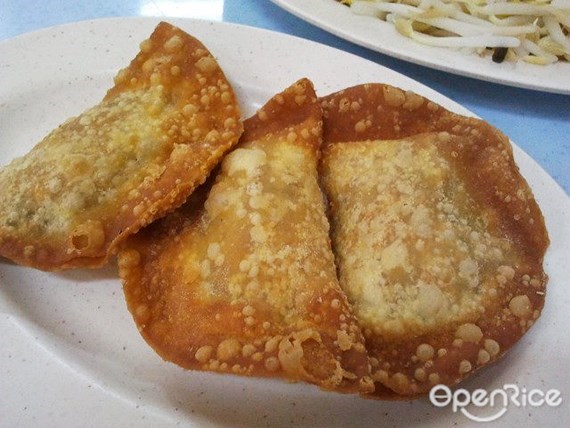 Fried Sui Kow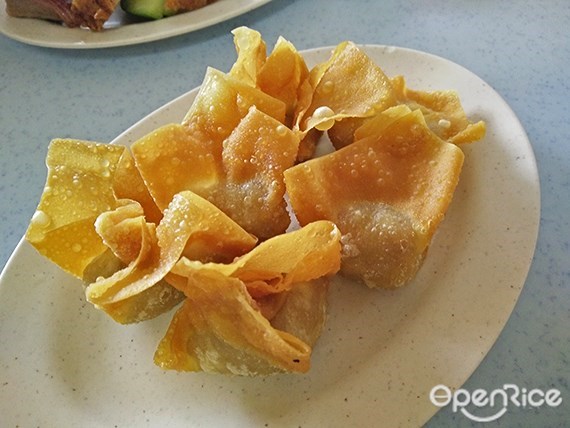 Fried Wanton

Freshly made fish paste and wrapped into bean curd skin a.k.a Fu Zhuk – Crispy fish roll you wished for, another must order as you can see many tables were having it too. Usually sold out fast too, remember to secure yours while it is still available for the day. Fried Wanton or Sui Kow was available from the menu.
So, you no longer need to eat boring Cha Siu and now you can surely enjoy the 'melt-in-the-mouth' Cha Siu that you would want to get in the queue for it! Open from Wednesday – Monday from 8.30am – 4.30pm, definitely you'll love them too!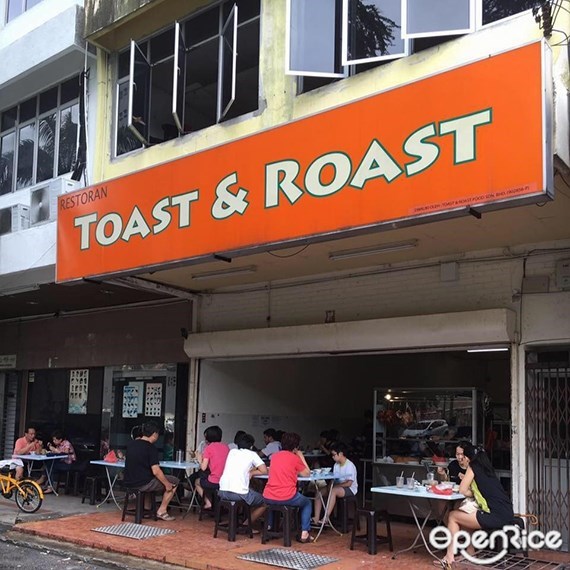 More information: Toast & Roast