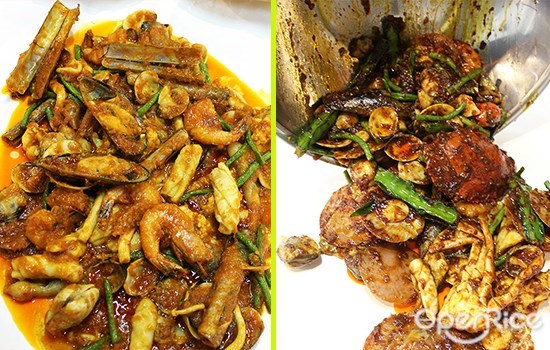 What's a Cajun style seafood? If you've never tried and wonder about it, you'll actually eat them up directly on the table when it is served poured on it. Serves all fresh seafood, you'll be excited that you can actually enjoy eating seafood like never before!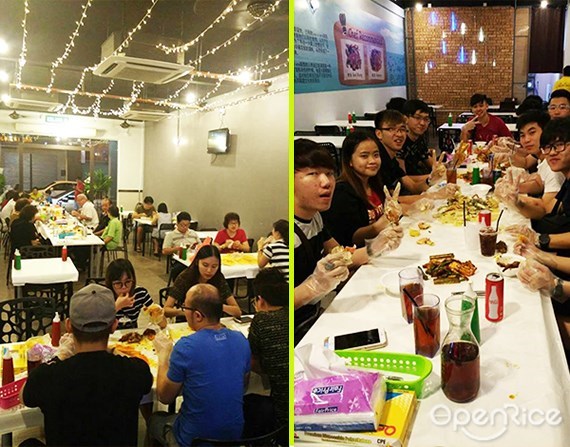 Made from all fresh seafood that the owner and chef source themselves daily, you'll get to enjoy the best and meaty, fleshy seafoods. From fleshy crabs, mussels, squids, prawns, scallops, clams and many more choices of seafood to opt for, now you should head to Sri Petaling here to enjoy their best recommended Cajun Seafood! Let's find out now!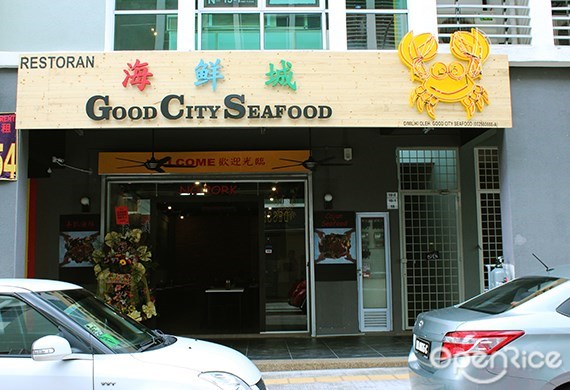 Good City Seafood


[Grand Opening Promotion] Crab Meat Fried Rice for only RM1.00?! Omo~~ Super deal! Share this great news to your friends too!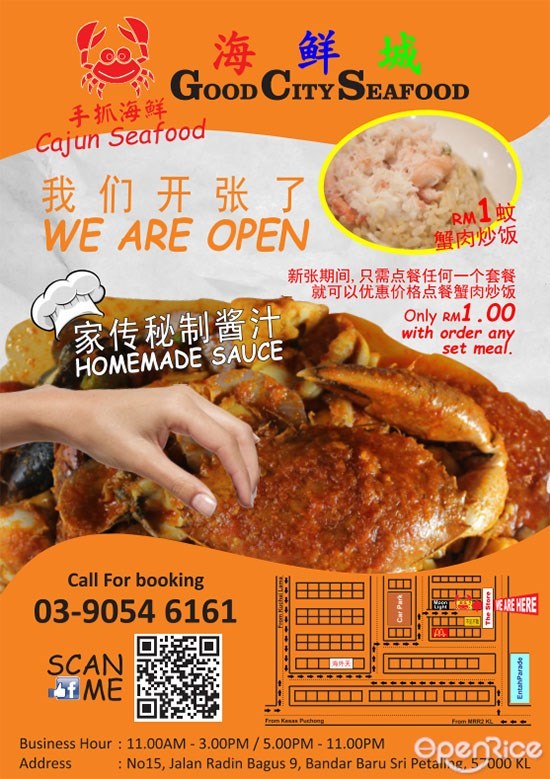 Good City Seafood's Grand Opening will be on this 21 November 2016 and on that day only their Crab Meat Fried Rice will be selling at RM1.00 ONLY! RM1.00 for crab meat fried rice?!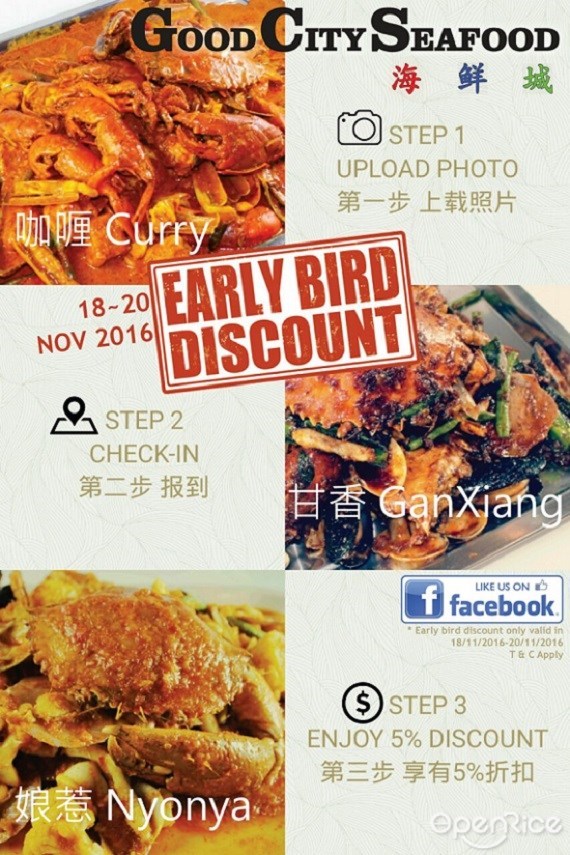 Plus for early birds, from 18 November 2016 - 20 November 2016, dine in at Good City Seafood and you'll entitled for 5% OFF total bill! Let's go!

When we found out that at Sri Petaling, this hustle bustle area has Cajun seafood, we were so delighted and straight made the plan and give it a try. Their Chef has more than 20 years of cooking experience, the gravy and sauces here are all homemade recipe!
Upon entering, we were explained that there were 4 cooking styles – Nyonya, Gan Xiang, Curry and Buttermilk, plus there are options of sets that cater for 2-3pax / 3-4pax / 5-6pax or even 7-8pax. Since Nyonya and Gan Xiang were recommended, we decided to give it a try.

Plus their seafood here are all Live seafood, therefore you'll get to enjoy the freshest possible!
Gan Xiang Set (3-4 pax, with Crab)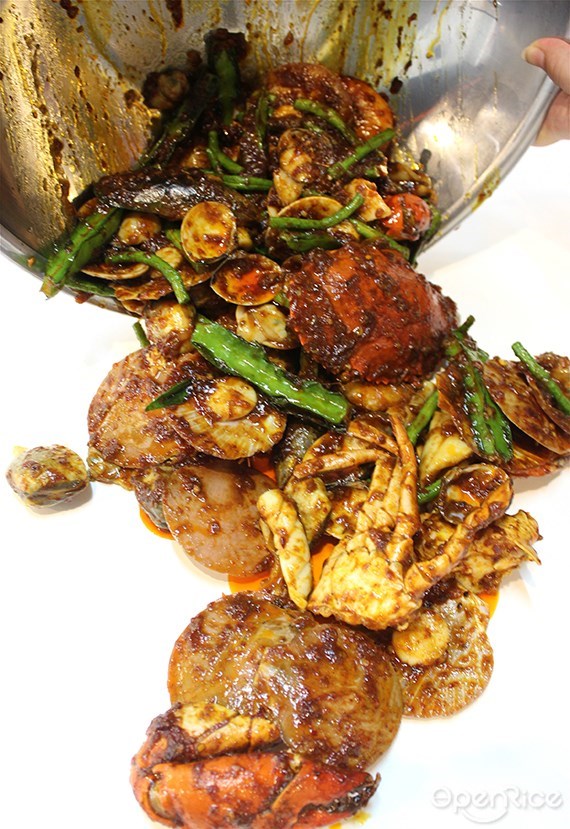 Uses more than 10 types of spices and herbs, Gan Xiang here are made thicker in consistency and suits everyone as it is not spicy. Cooked with seafood, it really helps to enhance the taste of the seafood and so good eaten with rice!
When it was served… don't you expect them to serve in plates or platters? Nope, since it is Cajun seafood, it is served on the table directly (tables are covered with oil absorbent paper)! Then, best to have it with bare hands or gloves are provided too.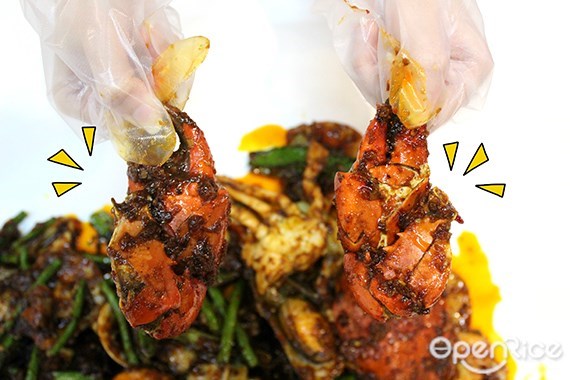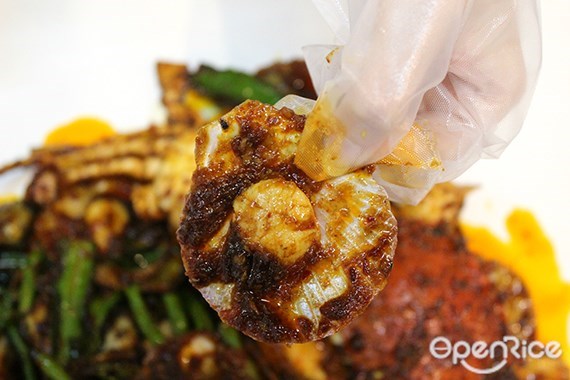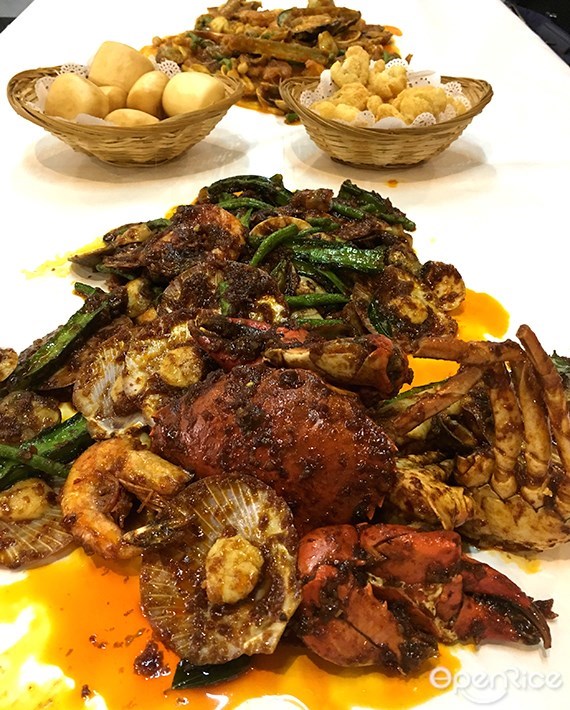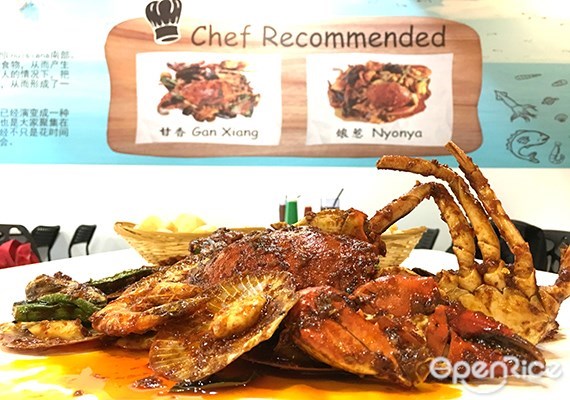 Juicy and fleshy seafood, there's prawns, mussels, clams. Bamboo shell clams, Sotong (squid) and more, nice portion and just best for sharing with your bunch of friends!


Nyonya Set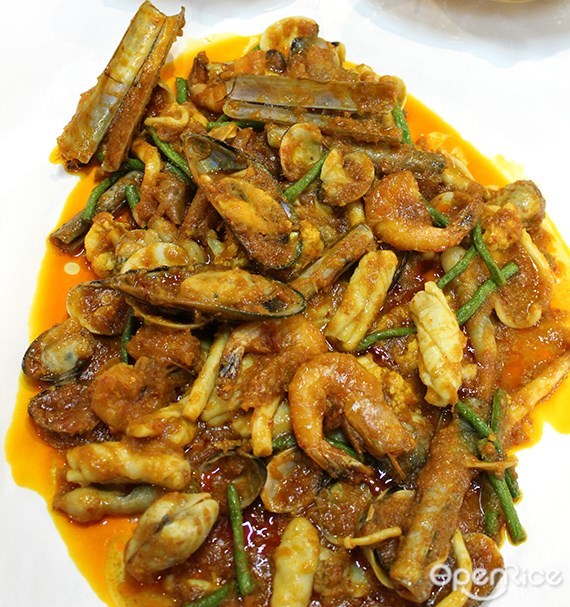 Depending on how many pax, you can opt to have with crabs or without, it comes with prawns, mussels, clams, bamboo shell clams, Sotong (squid), long beans, cauliflower, mushrooms, fried snack and 'Mantao' that you can dip it into the gravy!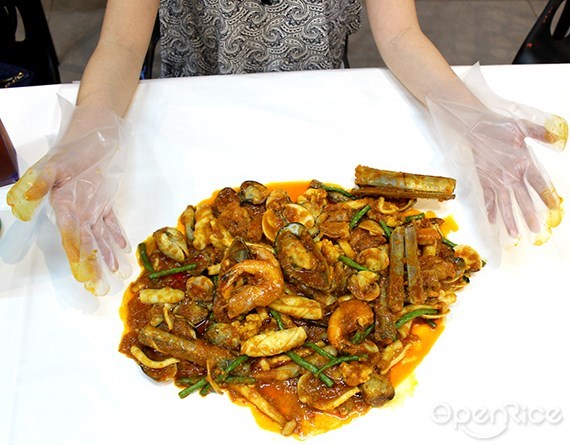 Gravy was fantastic as it tastes sourish, tadly mild spicy and very appetizing. The chef isn't stingy on the gravy and we were so happy to enjoy it with the provided 'Mantao' breads as we just dipped it into the gravy and enjoyed them until the last bit. Besides, you can pour your rice directly on your part and enjoy them with hands too!
What? They provide their patrons with free unlimited refill of Rice and Chinese Tea too! *Tee-hee. We admit we can't skip carbs, so this is such a good news for us who need to have rice for every meal!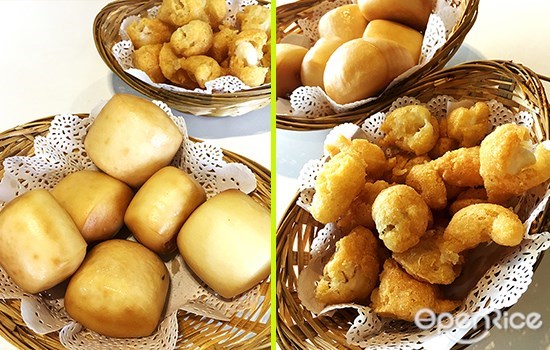 Every set comes with fried squid and 'mantao' that you can enjoy with the gravy! Fried squid that's good and crispy outside, best eaten when served!
Good news too! If you're going with your family and have kids that might not be able to accept spicy food, Good City Seafood provides FREE fried rice for your kids! Good service isn't it?!


Curry Set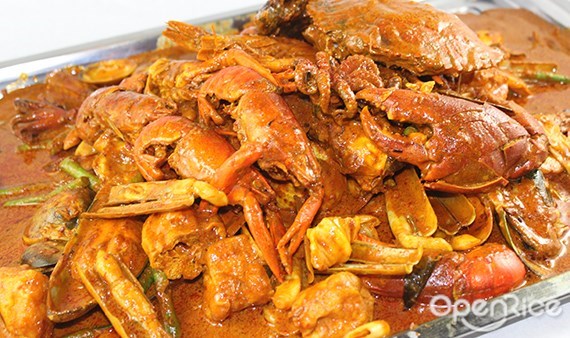 We got to know that their Curry style here would be the dry curry gravy as it is easier and tastes better when you eat it with rice or the buns. Upon served, they smell so good and we just can't wait to taste them!


Butter Milk Set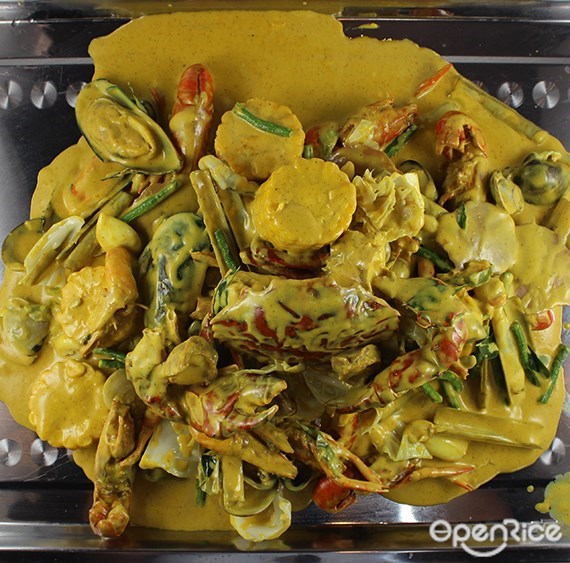 Butter milk style here are more to the gravy side thus it isn't like the dry ones. Super good to be eaten with rice or especially when you can dip those mantao buns into the gravy! How delightful!
Never tried having seafood this way? You should really come over to experience it and enjoy eating them the way it is! Especially fans of seafood, do not miss this restaurant at Sri Petaling!


More information: Good City Seafood