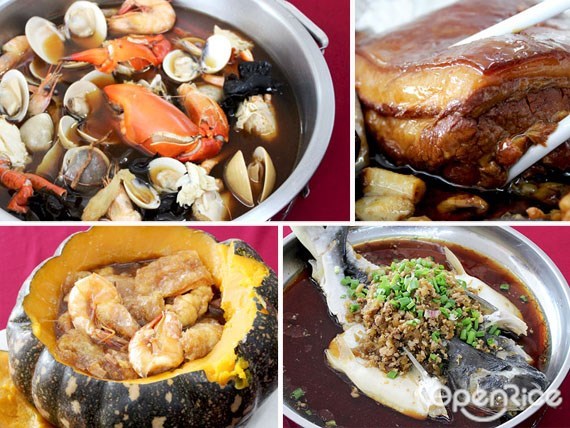 Klang is always associated with Bak Kut Teh but not many know that this place lies within Bandar Botanic are now getting attention from many foodies for their ingredient-driven dishes. Indeed fresh seafood used in cooking, the chef was originated from a famous restaurant and now creating recommended dishes; prices are affordable for a family dinner and surely leave your taste buds craving for more!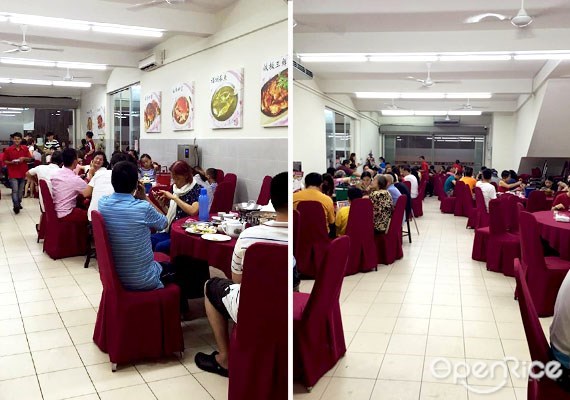 Just located at Bandar Botanic Klang and near to GM Klang, Wealthcome Seafood Restaurant is known among the neighbors here, since their opening for a year here. Patrons that dine there gave their thumbs up as the ingredients used were really up to standard and seafood was fresh too.
Impossibly rich in taste, every dish here are temptingly good. Let's see what we shall recommend to you this round! Herbs and seafood, fat and lean meat; are you ready?


Seafood & Herbal Superior Soup Pot (药膳三鲜汤)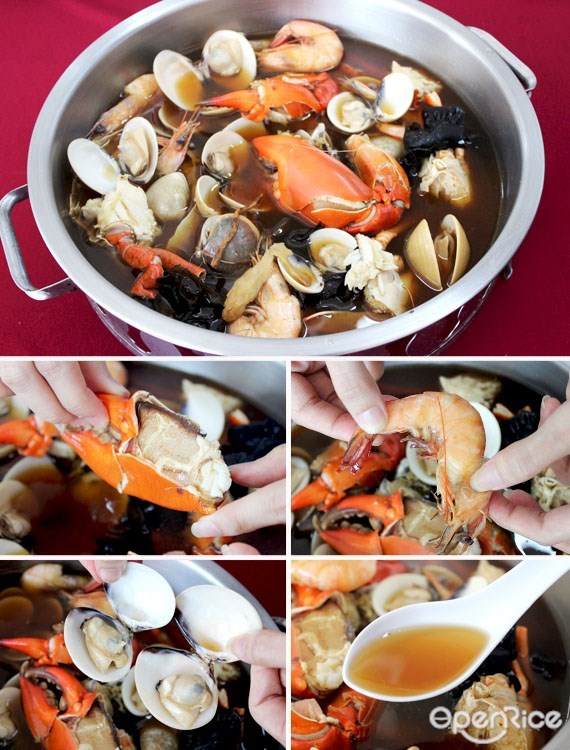 Fleshy crabs, clams, and prawns – by using only these 3 seafood ingredients, never a doubt that the soup tastes richer and adding in herbs that are good for our bodily needs. Clear broth and surprisingly sweet that's filled with herbal taste; we instantly love it when we tried the soup out.


Steamed Fish (菜香蒸鱼)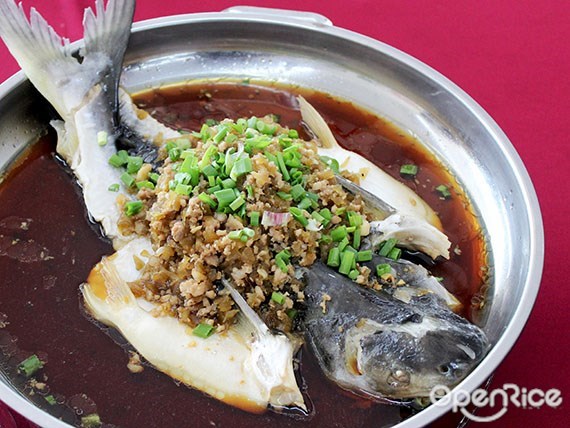 Another recommended dish, the chef uses the freshwater fish that doesn't have mud taste as this fish is fed with fruits; meat texture is different and has a fruity taste. Meat texture was soft and still remain juicy, added in salty preserved vege and minced meat, what a great combination of flavors that we didn't expect to fare points in our food journal!


Fish Maw & Pumpkin Pot [鱼鳔金瓜盅] (1 day in advance booking required)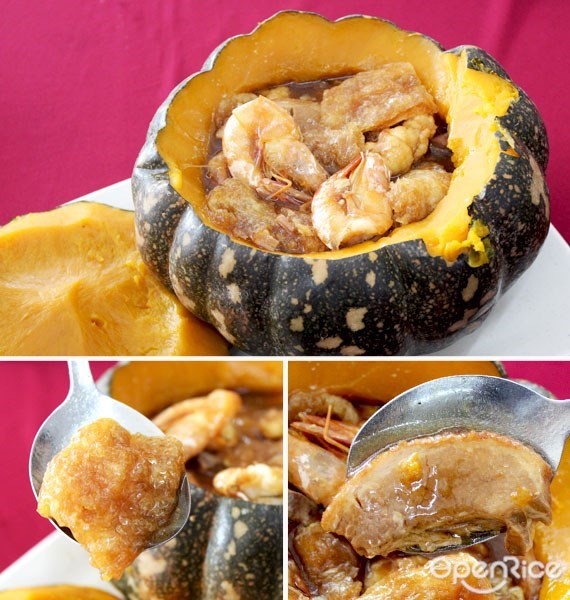 As special as it is, this pumpkin pot is indeed soft inside and contains the best of Chinese food ingredients like fish maw, grouper fish meat, prawns and braised pork – a very refreshing mixture along with the pumpkin, you won't feel greasy at all! All the ingredients inside were great in texture and great to go with a bowl of white rice!


Signature Braised Pork Belly [招牌封肉] (1 day in advance booking required)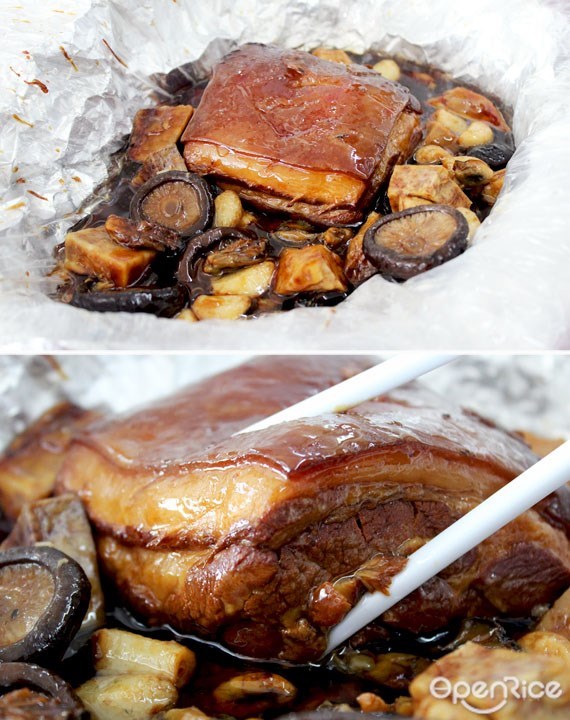 Sealed in a foil, this piece of treasure indeed one of the most sinfully delicious good piece of pork belly. A masterfully executed piece of meat by the chef, the ingredients used helps enhance the whole meat. The fat and lean meat were exactly great; it is then cooked with lots of garlic and dried oysters, yam cubes, and Chinese mushrooms. Rarely getting this piece of thick and nice meat cut, remember to book yours here now!


3 Ingredients Thai Style Pot (泰式三鲜)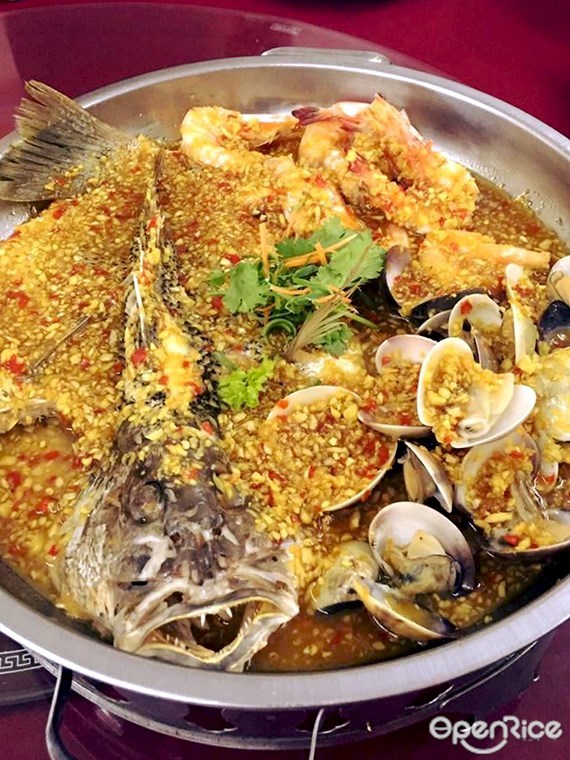 Golden snapper fish, fresh prawns, and clams were cooked together with spicy and sour Thai-style sauce that is created by the chef. Uses a lot of garlic, the spicy and sour sauce eaten together with garlic were real good. Truly appetizing!


Salted Egg Soft Shell Crab (咸蛋软壳蟹)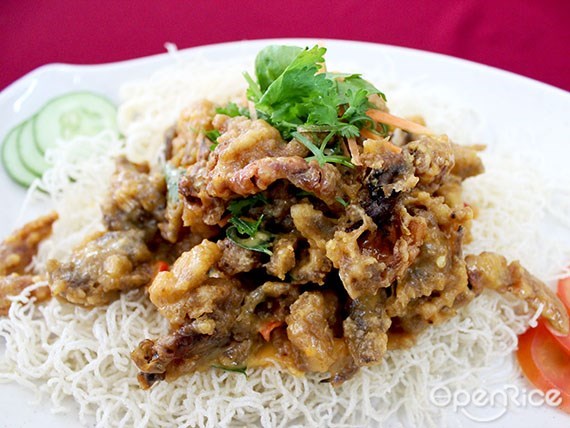 Soft shell crabs were best eaten deep fried, especially when it is coated which thick salted egg yolk! Theirs were probably one of the best so far that we had tried as the chef was totally generous with the egg yolks used. Well coated on each piece, crunchy and good as an appetizer!


Century Egg Stir Fried Kailan Vegetables (红烧芥兰苗)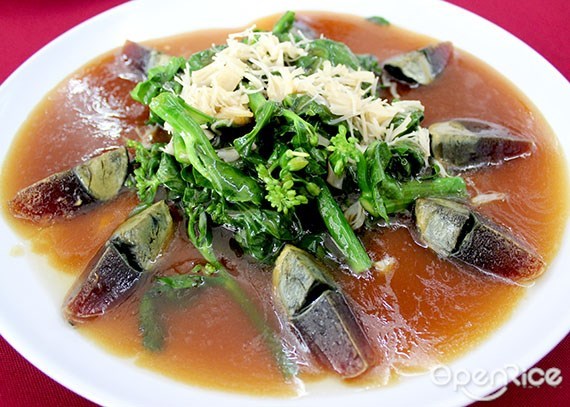 Blanched until crunchy texture, this kalian vegetable made it to the list too. Added in with thick gravy, cooked along with century eggs that help balance back that plain texture which we thought it was a good matching too. Topped with dried scallops, awesome!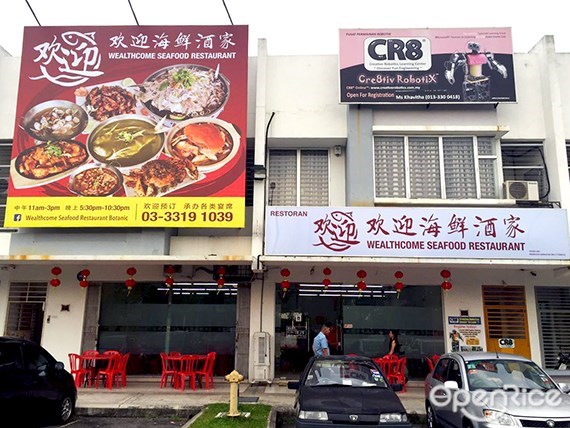 If you're thinking to Klang just for Bak Kut Teh or street seafood and home-cooked dishes that you need to wait for at least 2 hours, think twice again for those but obviously not for Wealthcome Seafood Restaurant! Highly recommended food that will sure to get approval from your taste buds, friends and family; drive your way here for a scrumptious feast!


Click here for address and more information: Wealthcome Seafood Restaurant