"Another 'authentic' Thai restaurant?!" Well, you might want to give
Krathong
a try at the coming MakanVenture before you give your verdict.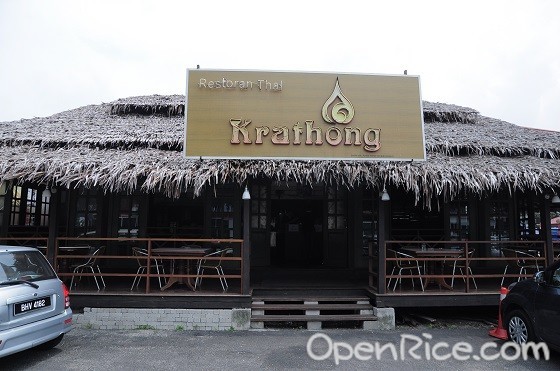 The restaurant's name, Krathong, refers to a buoyant lotus-shaped or crownlike decorative object. On the evening of the full moon in the twelfth month of the Thai calendar, the Thais would launch
krathongs
on rivers, canals, and ponds, making a wish as they do so. It's a custom that stems from an ancient ritual of paying respect to water spirits. With its elegant kampong house-like façade and décor, Krathong takes on an unassuming, welcoming air. As you step in and explore the space, you'll feel right at home. Everything has its own pace — friendly and easygoing, just like world-renowned Thai hospitality.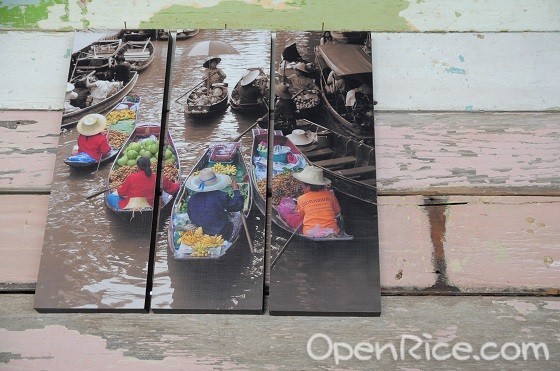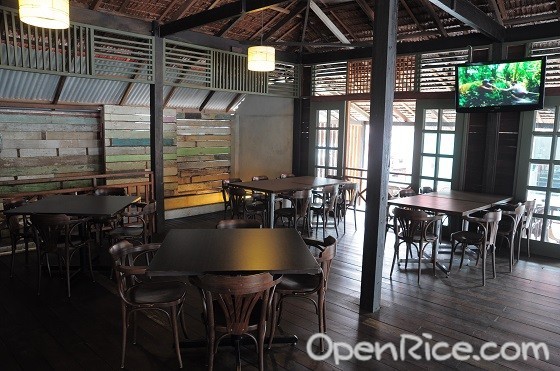 Its food is also as Thai as you can get.
PANDAN CHICKEN (GAI HO BAI TOEY)
Morsels of chicken, marinated to get them well seasoned, are wrapped in
pandan
leaves before deep-frying to a golden brown. The leaves impart a delicate nuttiness and sweet note.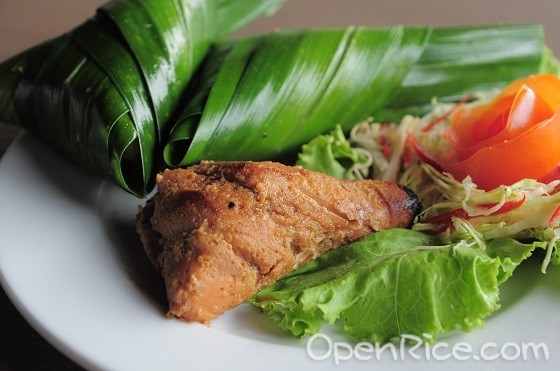 HOT AND SOUR SOUP WITH SHRIMP (TOM YUM GOONG)
It's prepared with sweet, succulent jumbo shrimp and the restaurant's house-made
tom yum
paste, which brings in the bold and deep and rich spicy, earthy, citrusy scents of fresh herbs and spices — lemon grass, kaffir lime leaf, galangal — alongside heaps of chilies and generous squirts of zingy lime juice.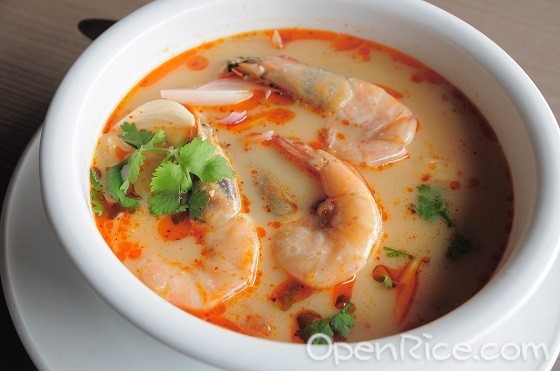 FOIL-WRAPPED SEAFOOD OTAK-OTAK
This is seafood curry meets traditional
otak-otak
. Fish fillet, shrimp, squid, and mussels are cooked, with egg added to bind them together and lend richness, and wrapped in foil.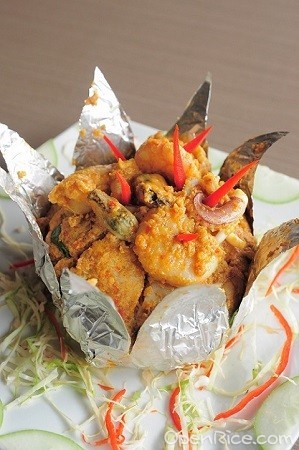 PINEAPPLE FRIED RICE (KHAO OB SAPPAROD)
Piping-hot rice is served in a neat hollowed-out pineapple "vessel." The chef throws in a little surprise, too — raisins! — to complement the pineapple's sweetness and the savory kicks from seasonings like fish sauce and shrimp paste.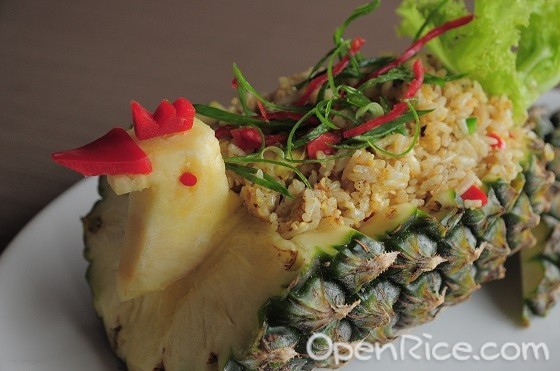 THAI FISH HEAD CURRY
The flesh of the fish is moist, tender, and silky, and the curry hot, earthy, and pungent. The addition of fresh coconut milk mellows out the bold flavors and enhances the inherent richness of the dish.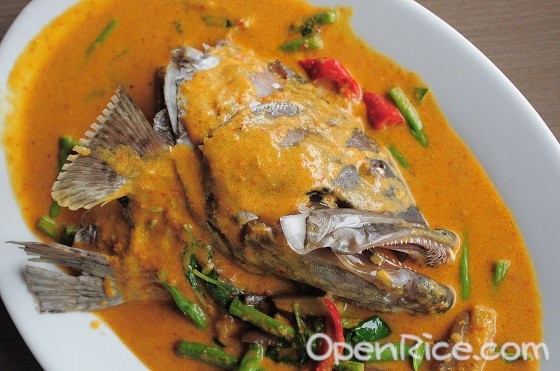 Last but not least, how can a meal be complete without dessert? Local ingredients, like
pandan
leaf, mango, coconut, glutinous rice, and water chestnut, shine through in Thai desserts. Usually, they are refreshing, not too heavy on the palate. Some of the restaurant's sweet classics are:
STEAMED TAPIOCA TOPPED WITH THICKENED COCONUT MILK (SAKU KAO POD)
Wedges of tapioca steamed in sugar syrup to cook and topped with thickened coconut milk to serve.
MANGO AND STEAMED GLUTINOUS RICE WITH THICKENED COCONUT MILK (KHAO NIAOW MAUNG)
Ripe, juicy, sweet mango is paired with perfectly steamed glutinous rice and served with thickened coconut milk.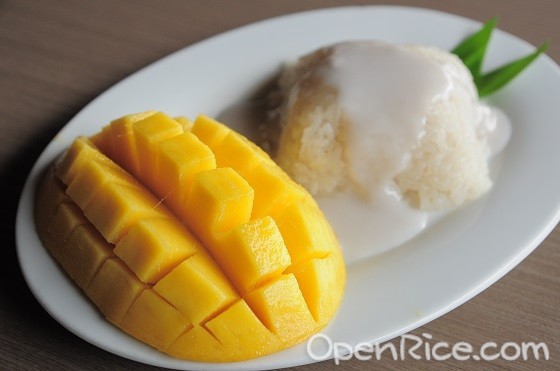 CHENDOL (LOD CHONG)
For a cooling dessert, these
pandan
-flavored green rice-flour droplets, along with soft kidney beans and creamed corn, are scattered over a mound of shaved ice that has been drenched in coconut milk and
gula Melaka
syrup.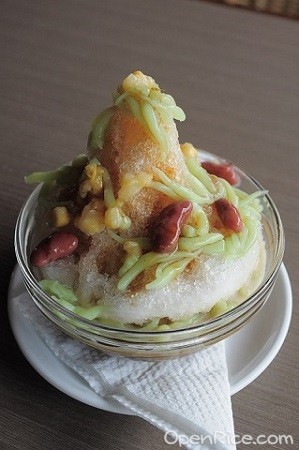 RED RUBIES IN SWEET COCONUT MILK (TUB THIM KROB)
A pretty bowl of shaved ice is bathed in coconut milk, and served with red rubies of water chestnut and jackfruit slices.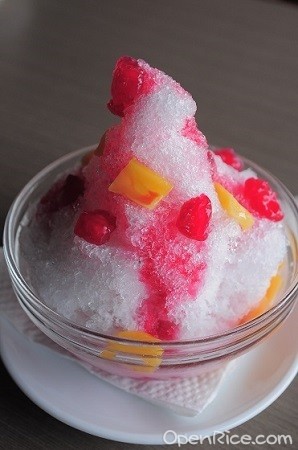 Want to try these delectable dishes with us? Register to join our MakanVenture at Krathong restaurant 6:30 p.m. Aug. 14! We can't wait to dine with you!
* The restaurant now offers exclusive discount for OpenRice members! Grab it here.
Discover more best thai restaurant
Find out more top restaurant in Sri Petaling