A basic donut or doughnut you called will always get a place in our hearts no matter what. Be it eaten with dusted sugar, fried, coated or toppings; do you crave for it with a scoop of ice cream on top of it? Well, if you asked us, YES! Eating a regular doughnut is normal but it will no longer be the same when you tried this. Freshly baked and guess what…?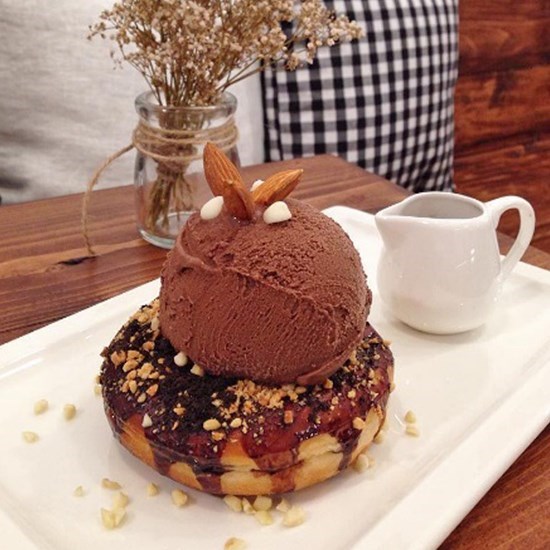 Photo credit: jeniffer.1218 instagram
A warm and fluffed up piece of doughnut that is baked fresh daily are now so in demand as they are eaten with ice cream! A scoop of gelato ice cream, in different taste of Green tea, milky-latte or even dark chocolate; which one do you prefer?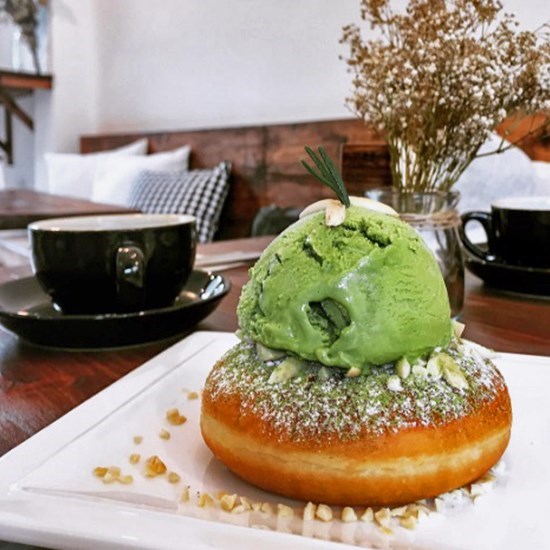 Photo credit: conanlky instagram
Looking at this green tea flavored gelato, it has rosemary leaves on it that gives it a fragrant taste. Provided along a 'Moo-juice' sauce that you can pour it over on your gelato and doughnut and enjoy them just like that!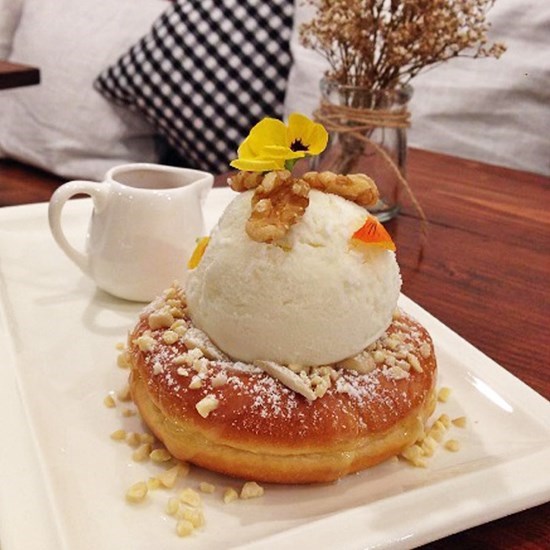 Photo credit: jeniffer.1218 instagram
Milky-latte sounds special isn't it? Topped with blueberries and edible flowers, this one comes with berry sauce instead!

Legen-Dough-Ree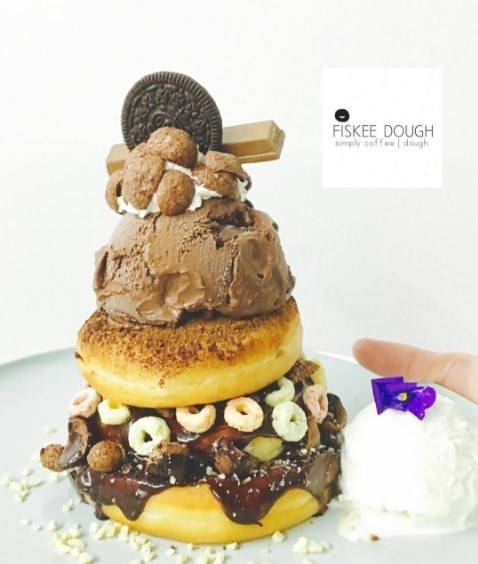 Photo credit: fiskeedough instagram
Now comes the extra-ordinary doughnut that you should try! A triple decked doughnut that is served with everything chocolate! This will sure to boost your mood till the maximum level we bet. With homemade chocolate sauce, cereals, dark chocolate gelato, cocoa powder, kitkat, oreo and real-awesome all things chocolate here, this will be good for sharing, especially when you're there with your girlfriends!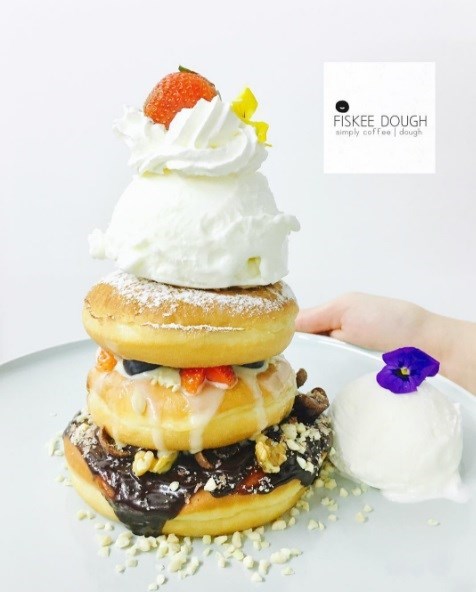 Photo credit: fiskee dough instagram
Besides their famous doughnuts, they do have cakes and breads and coffee too! One of the best thing to have when you're running flat and around Empire Damansara, come visit Fiskee Dough for some hot and fluffy sweet treats today. Psst, do you know Fiskee Dough is run by the team from Fishee Coffee? Now you know.