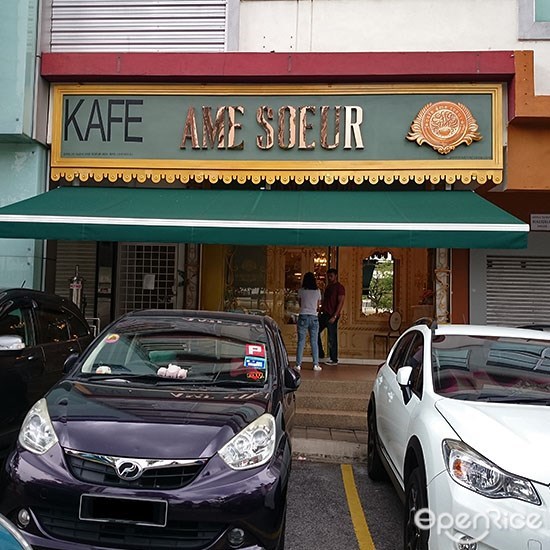 Are we still at Bukit Jalil you'll wonder? Yes. We are. Newly opened, this café totally brought you one of the most amazing design and interior that you would love to be at! We're amazed that this café actually looks so sophisticated yet classy from the outside; that was what brought us here as we too would love to see how it is inside and to enjoy their coffee and food! Let's go.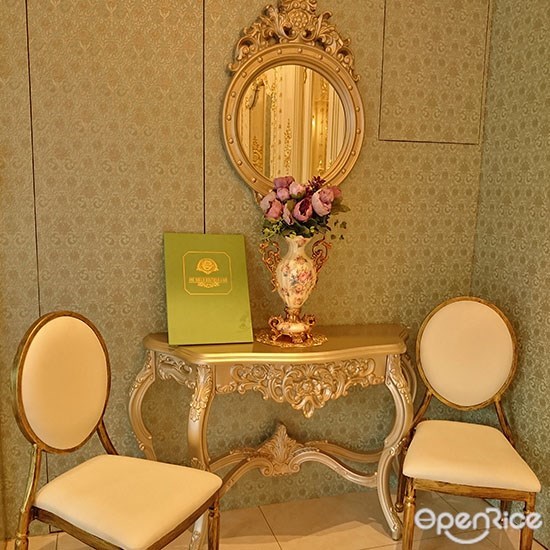 So classy that most girls will scream in disbelief, this is probably KL's first boutique café that is designed as such elegant yet classy Victorian style. From paintings to the chairs, notice those details? Mirrors on the walls, gold colored settings. Who can resist not spamming your feeds with tons of selfies?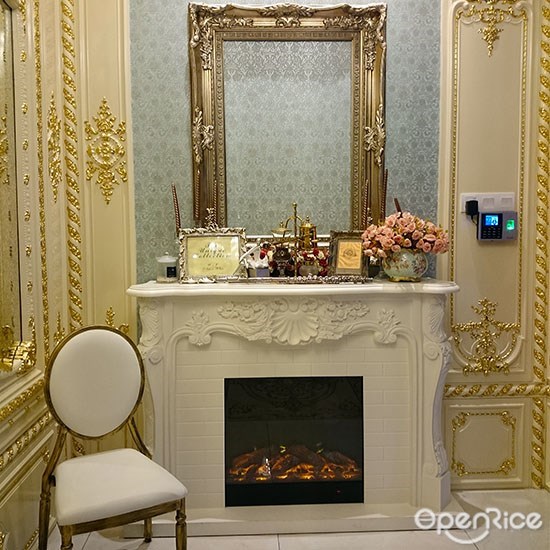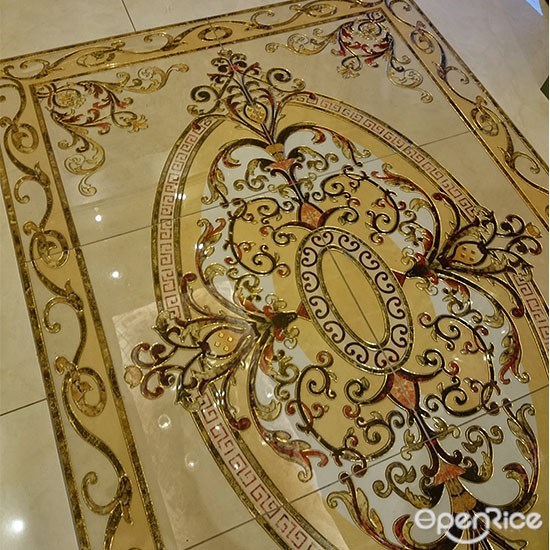 Look at the flooring tiles... so elegant.
âme soeur in French means 'Soul mate' and this place would be great for a mini gathering with friends or bring your date here to amaze her.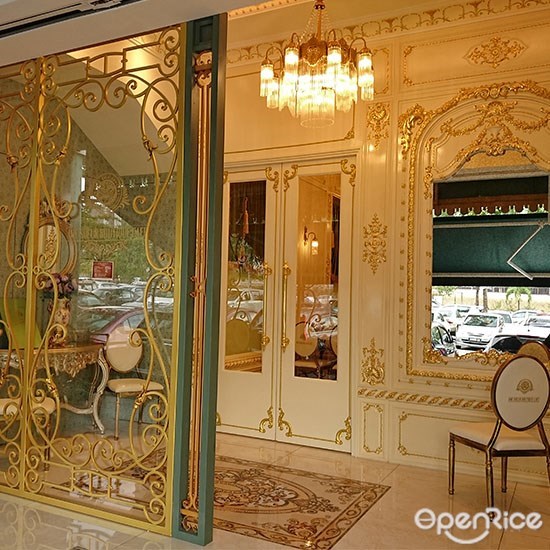 Upon arriving, we waited for our turn to get a seat inside, because we were 15 minutes earlier than the reservation time we did through their Facebook page (it's best to book as they are limited in tables), of course we manage to grab time for tons of selfie, we mean admiring their exterior before we get in! (Phew~).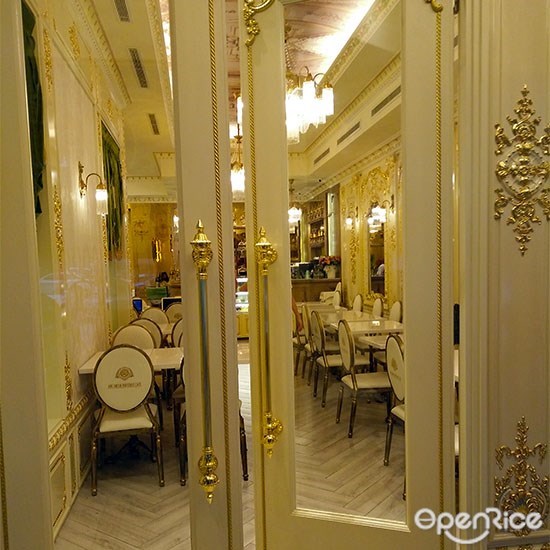 When it's our turn to enter, we were seriously amazed that they looked so nice and just like you've entered in a different era at that moment.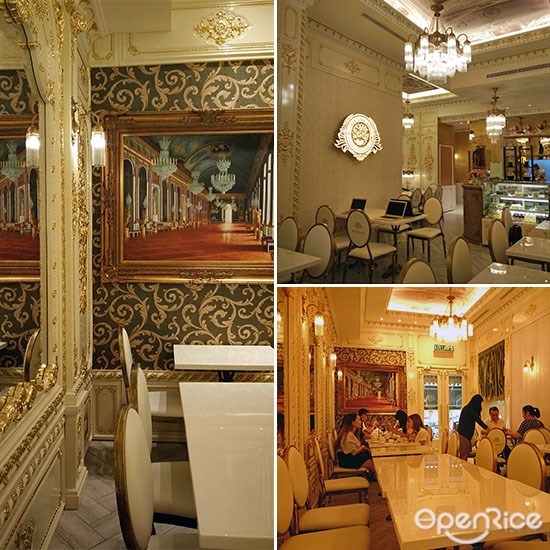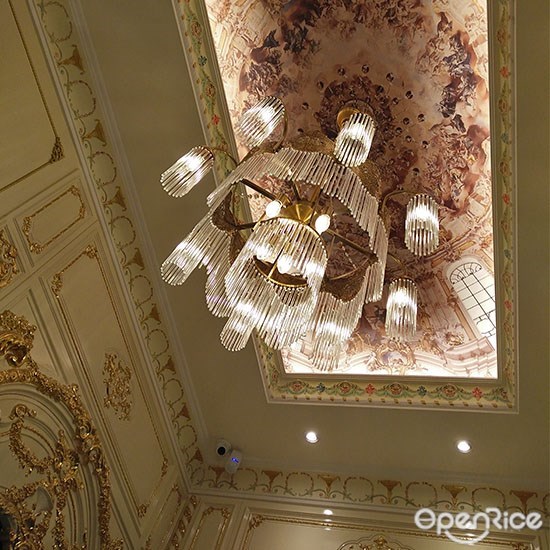 The Chandelier
The lightings, picture frames, decorations and look at the ceiling, decorated with crystal chandelier lamps and the details of the ceiling, stunning.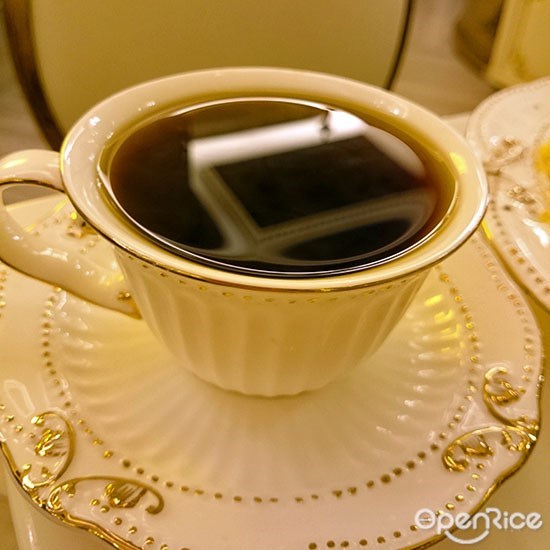 Gourmet Belgium Royal Coffee
Flipping through the menu, we noticed their Gourmet Belgium Royal Coffee that uses a very unique siphon coffee maker. A metal canister to heat the water by using an alcohol burner, there is a pipe connecting the metal canister to the glass jar and this process makes the steam creates steam pressure; wait for a few minutes and you'll get a perfectly filtered brewed coffee and tastes smooth too!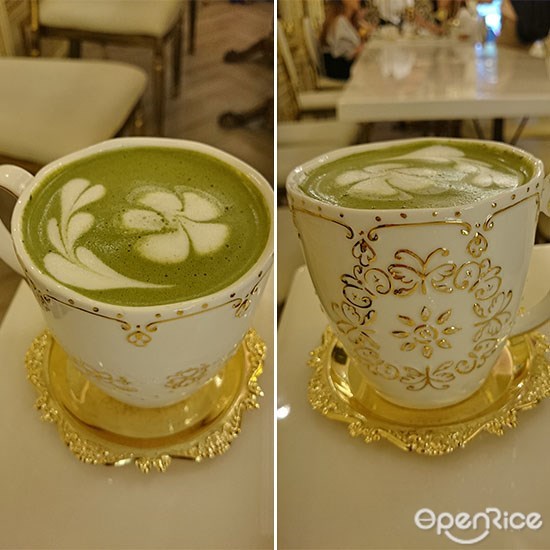 Matcha White
Besides coffee, they have a list of other beverages to choose from. Matcha was quite a hit lately, thus we decided to try their Matcha White. Uses white chocolate and premium grade matcha, smooth and the sweetness is just right – not overpowering the matcha taste.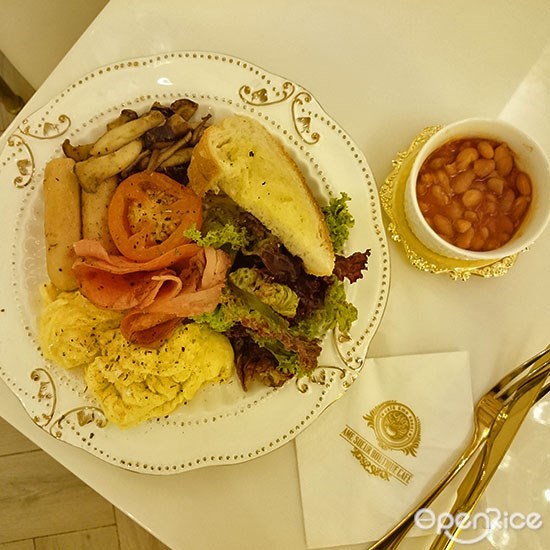 Grande Breakfast
We love to enjoy breakfast especially when it is available all-day! Scrambled eggs were totally perfect, creamy and fluffy, with turkey bacon, sausages, fragrantly sautéed mushrooms, grilled tomato, baked beans, greens and sourdough toast. Perfect for sharing too!

Black Sesame Pancake
Looking at its description, we thought of having pancakes especially the pancake is made of charcoal and black sesame cream seems special too! What's more special would be it is topped with caramelized jackfruit. Bite on it, sweet and fragrant, a perfect match with every bite on that pancake.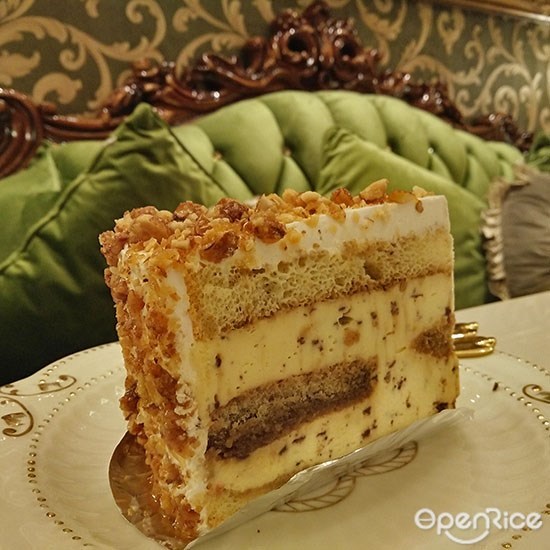 Tiramisu Cake
There was quite some selection on cakes and we thought to opt for something not too cloying – Tiramisu cake. Nice piece of cake to end our meal with, nutty, creamy and good in coffee taste. Besides Tiramisu, they do have Oreo cheesecake, crème brulee, caramel cheesecake and absolute chocolate cake.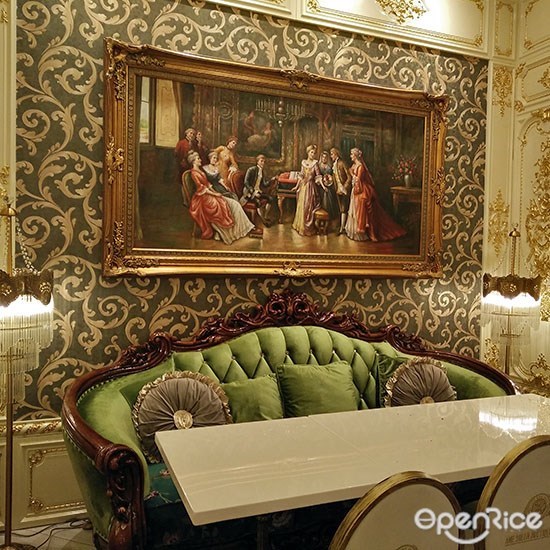 A cozy corner for the Royals? Aha! Just remember to make reservation in case you would love to have this corner!
A café that puts all the effort to decorate making it so special and totally worth your time there, trust us, you'll be surprised that every corner in it is good for selfies. A simple stretch of shop lots but what lies within it, you gotta visit them to get what we really meant. Time for coffee or tea perhaps?