* Some of the establishments / dishes are not halal.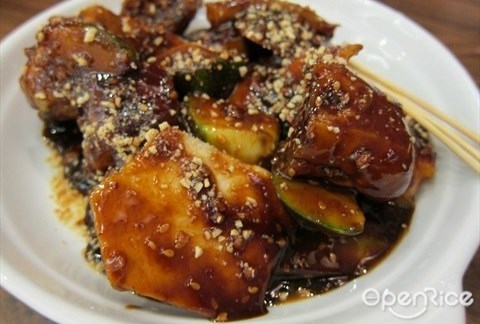 Those who have attended multicultural buffet events in Penang before would know that the Chinese rojak is always among the local delicacies offered. The
rojak
, in other words, is a fruit salad usually served with thick, dark shrimp paste and topped with chopped or crushed peanuts. The ingredients of vegetables and fruits would consist of pineapple, mango, cucumber,
buah umbra
(a.k.a.
kedondong
), jicama and crunchy fried Chinese cruller (
youtiao
). The way to eat rojak is by poking the fruits with a thin, wooden stick and dipping them into the sauce. Here are eight stalls on the Penang island that sell delicious Chinese rojak.
(Click on the restaurant names for addresses and OpenRice members' reviews.)
1. Hock Seng Rojak @ Gat Lebuh Cecil
Though the stall's name is clearly stated as 'Macallum Street Hock Seng Rojak' on its bright yellow signboard, do bear in mind that it is actually operating in Gat Lebuh Cecil. Its rojak is popular because of how it stands out from the usual rojak that is available elsewhere. The golden, thick prawn paste is a secret recipe that has been perfected by the owner over the years. The paste is drizzled over fruits and cucumbers and then sprinkled with uncrushed peanuts, dried shrimp and dried cuttlefish powder. The rojak here is sold at RM7, RM9 and RM14. Opening hours: 1 to 6 p.m. daily (closed Mondays)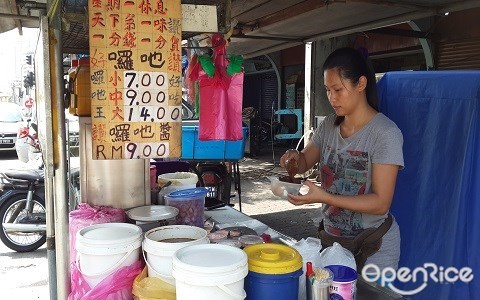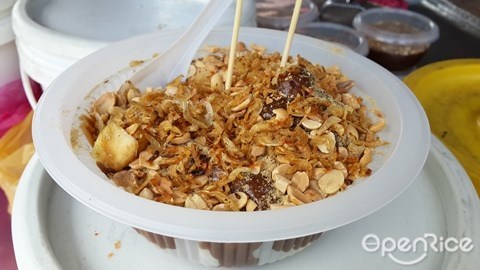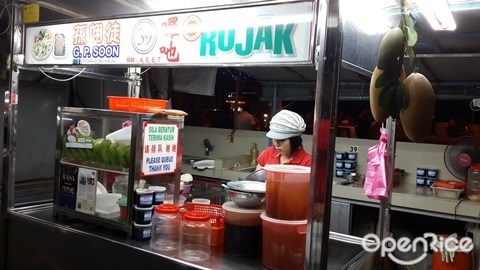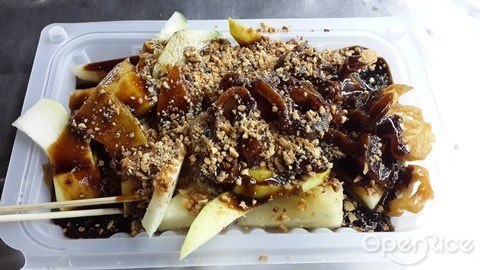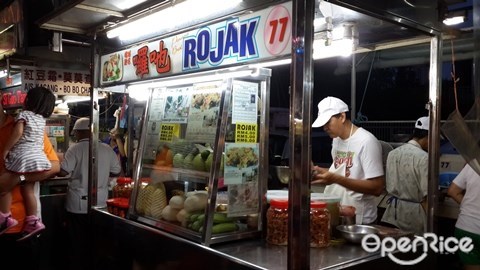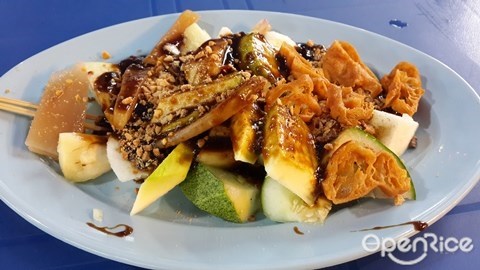 youtiao
drenched in spicy prawn paste if you have requested for chilli to be added. The rojak is sold at RM4, RM5 and RM6. Opening hours: 6 to 10:30 p.m.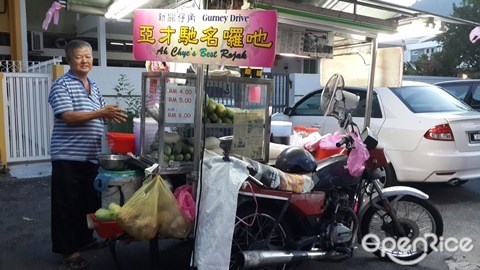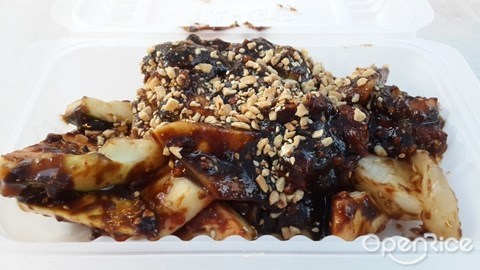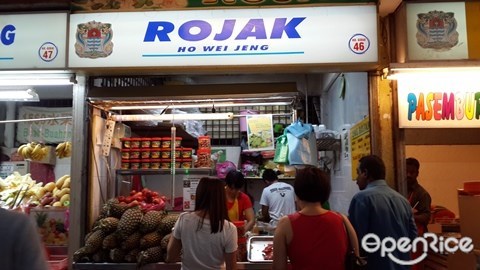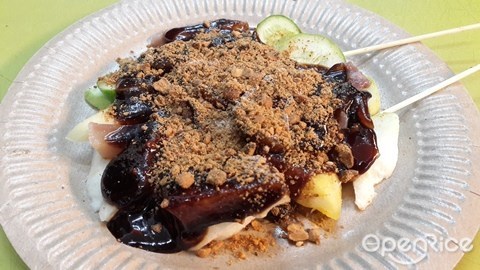 pan mee
. Your plate of rojak is brightened with the addition of colourful prawn crackers, an ingredient not used in rojak stalls elsewhere. It is also a nice eating area because of the shady trees and cooling environment. The rojak is sold at RM3, RM4 and RM5. Opening hours: 11 a.m. to 3:30 p.m. daily (closed Sundays)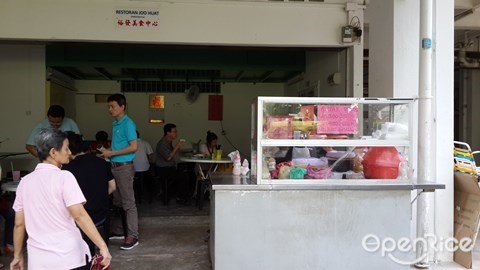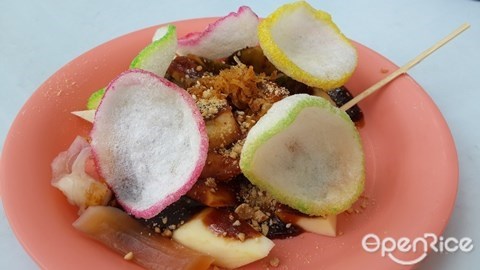 7. Rojak @ Penang Road Famous Teochew Chendul
This outlet in the alley of Lebuh Keng Kwee is wildly popular with tourists because of its
laksa
and
rojak
. It also provides seating areas for patrons who have ordered
cendol
from the famed cendol stall on the same road. It is a great place for enjoying three famous local hawker foods under one roof. Opening hours: 10 a.m. to 6:30 p.m. daily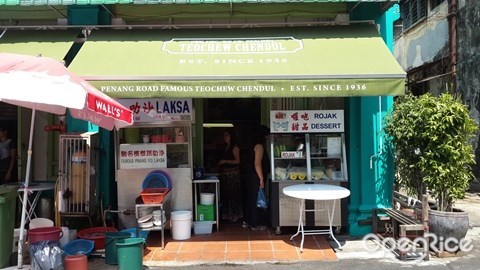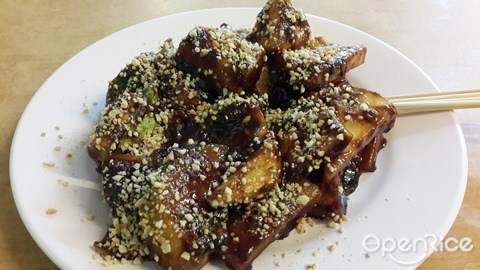 youtiao
. It is also sold at RM6 and RM7. Opening hours: 11 a.m. to 6 p.m. daily (closed Tuesdays)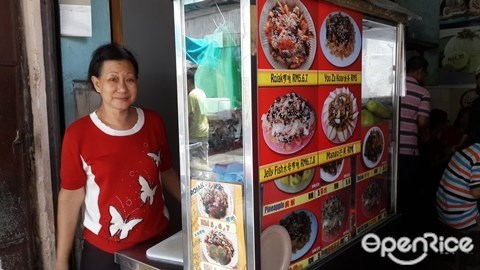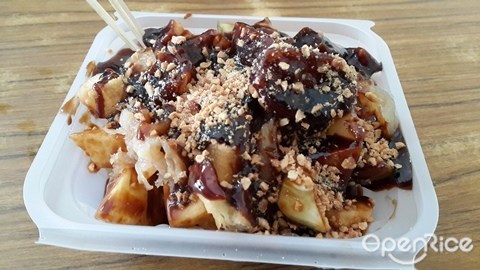 Find the Best Chinese Restaurants in Penang
Discover more Hottest Desserts in Penang
Other Related Topics