Come year end, shopping malls are jam packed as usual. There is an abundance of shoppers ahead of the festive seasons and not to mention an influx of local and international tourists which crowds the mall. The Year-End-Sale is the main reason to be blamed for attracting a horde of hungry shoppers and mall surfers. It appears that quite a few new F&B outlets have emerged in the mall to take advantage of the peak shopping mall season. Let's find out what are the best places to eat that will enhance your shopping mall trip experience!
(The restaurants are listed in no particular order. Some of the establishments below are not halal.)
1. Tim Ho Wan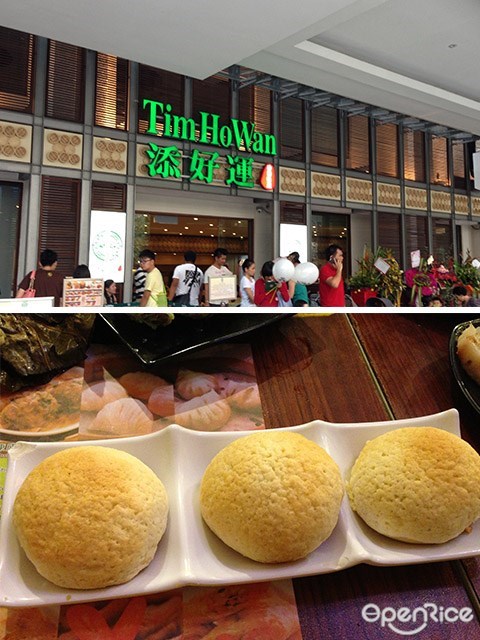 Spreading its fame internationally, Hong Kong's renowned Michelin Star rated Dim Sum has finally spread its wings to Malaysia. Those who have dined in the famed restaurant would most probably still remember its Baked Bun with BBQ Pork like it was only yesterday. Crispy and mildly sweet on the outside, warm and juicy BBQ Char Siew oozing from the inside, this would be the most memorable dishes for most people. One bun is just not enough. Also included in "The Big 4 Heavenly King Dim Sum from Tim Ho Wan" are the Vermicelli Roll stuff with Pig's Liver, Pan Fried Turnip Cake, and Steamed Egg Cake.
2. Magnum's Café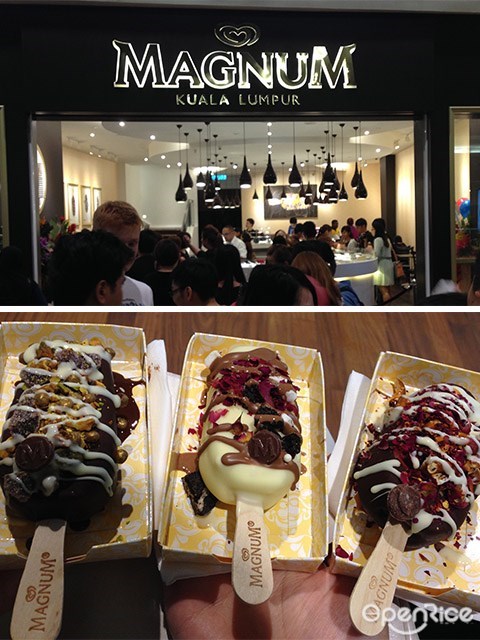 Subsequent to Nana Green Tea's success in Mid Valley, Magnum Café is the next big hit. This café provides an enjoyable experience for us to customize our favourite Magnum ice cream. Patrons can choose their preferred ice cream flavor, chocolate coating and drizzles, and choose among a vast variety of toppings. Toppings are available in quirky forms such as chilli flakes, sea salt flakes, and edible rose petals. Those feeling experimental and courageous could give these weird combinations a go. On the second floor, Magnum Café also serves savoury food and more complex forms of Magnum signature desserts.
3. La Juiceria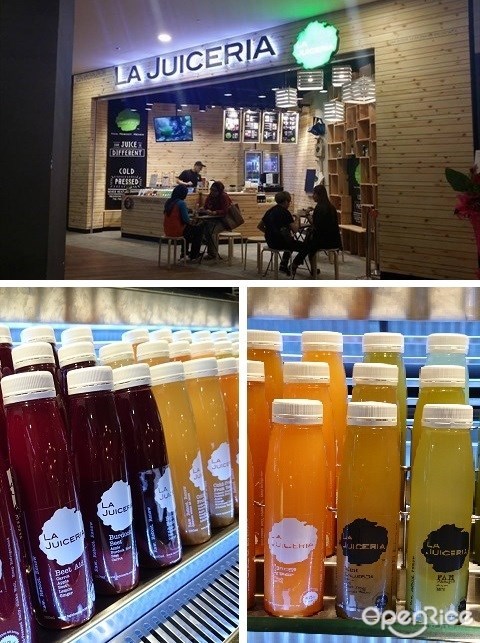 Juice that is freshly made from vegetables and fruits – La Juiceria is here to serve you with cold-pressed juices for you to enjoy! Told that their juices are raw and unpasteurized, giving you a bottle full with vitamins and detox goodness that helps to cleanse your body! Uses vegetables like Celery, Japanese cucumber, Organic spinach, kale, carrot and many more ingredients you can spot on every single bottle of the juices. Want to own good complexion and a better bowel system? Get La Juiceria and see the differences yourself!
4. Milkcow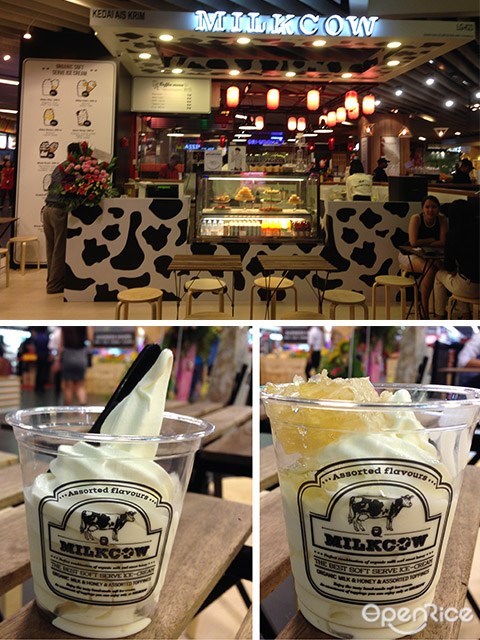 Also newly opened, this milky soft served made from organic milk hails from Korea. The ice cream is smooth and has only a faint trace of milky flavor. Its signature is topped with a square of honeycomb, oozing with sweet honey. For those who are not fans of chewing the wax from the honeycomb may opt for the soft serve with honey drizzles instead. The thick honey pairs perfectly with the mildly flavoured ice cream.
5. Madame Waffle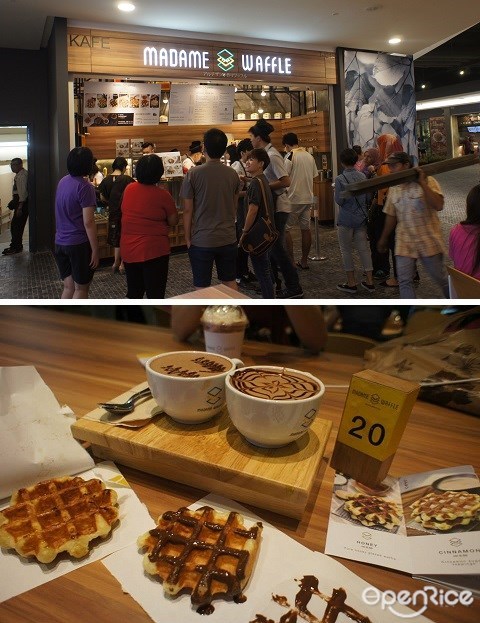 Belgium waffles meet Japanese flavors. Does this inspire you to get more than a bite from Madame Waffles? Yes, of course! Waffles craze out there, hold your horses and let us introduce it to you now! Made from the finest ingredients sourced from Japan, no doubt each and every bite gives you a great satisfaction! Did we mention that you can indulge eating the waffles with ice-creams too? There are 7 varieties of waffle flavors you can get here at the moment that includes Original, Matcha, Chocolate, Coffee, White Coffee, Honey and Cinnamon! While having a piece might seem not enough, do remember to pair it up with a cup of coffee or hot matcha lattes that is sure to make you sippin' it nonstop!
6. Tino's Pizza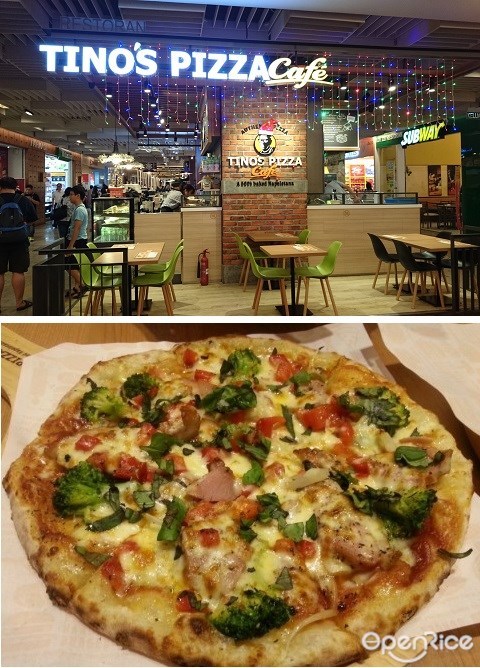 Pizzas might not sound special to you but hey, it's always the best option to opt for when you dine with friends or family. Hand-tossed fluffy dough, crispy on the outer and chewy on the inner; Tino's pizza is baked on high temperature of 500 Degrees for a minute. Wide variety of pizzas to choose from, there's surely a taste that you'll love instantly! Ranging from Chef's Special of Duck Caponata, Mr.Tino and Fiorentina; flavoursome yet fresh ingredients and surely a slice of satisfaction guaranteed. If savoury pizzas considered as mains, try this sweet based pizza then. Known as 'Sweet Crustar', it has 3 different flavours to choose from Fruity Honey Pearl, Matcha Mochi and Peanut Butter Banana Oreo! Dessert served in pizza base – how incredible!
7. Kim-Zen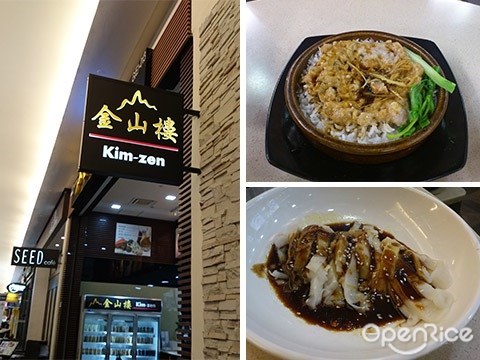 Looking for a place for some hearty Dim-Sum, Yong Tau Foo and Simple yet delicious Chinese food? Let's see what Kim-Zen got in their menu to offer you! Located beside Chili's restaurant, Kim-Zen is here to save your day with good food and not forgetting, affordable price too. Giving you choices of steam rice series, yong tau foo, dim-sum, herbal soup and herbal tea; there's a few you should try! Steam rice is recommended for the ladies as their rice is just at the right portion hence you'll not feel guilty consume too much of carbs for the day! They do have Chee Cheong Fun and you'll notice they do have it in sesame sauce! Sesame sauce is fragrant yet satisfying. Do try them out today!
8. Tiffin's by Chef Korn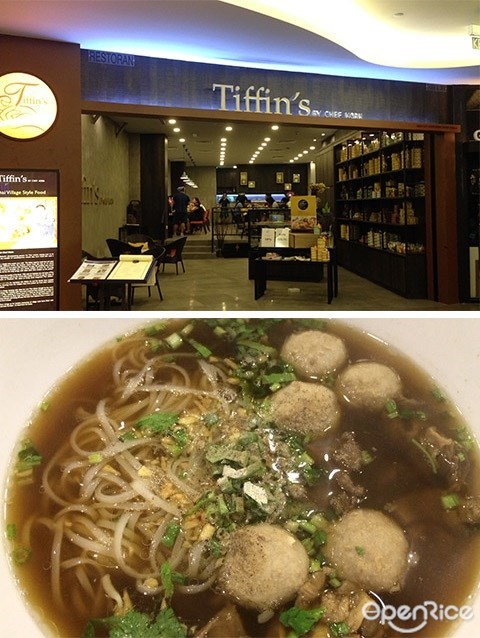 One of the hidden gems in Mid Valley, Chef Korn dishes out homey and traditional feeling Thai dishes. The menu itself is divided into two main portions – rice and noodle set menu – which features the crowd pleasers of Pork Noodles, Beef Ball Noodles, Green Curry with Pork or Seafood and rice, Classic Tom Yum and rice etc. Pork seem to be a specialty here, so do not miss out its Grilled Pork Satay, Pork Skewers, Stewed Pork Knuckle, and Belly in Black Sauce.
9. Killer Gourmet Burgers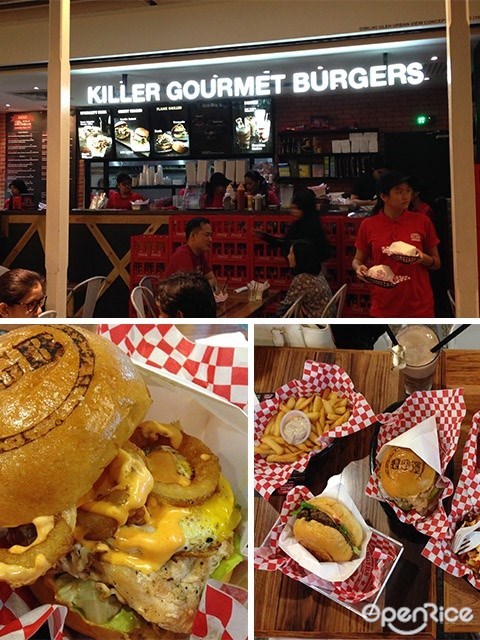 What makes KGB's burgers such a killer is the powerful and punchy flavours in each creation. Patties here are juicy and well-seasoned, and paired with an interesting assortment of ingredients. Two methods of cooking the patties are available here: 1) crust seared, which gives an extra flavourful crunchy crust while still retaining juiciness, and 2) the normal grilled patties. Some of the best-sellers here would be the Bash, Bella Bomb Tower, Truffle'd Swiss Mushroom, and Tornado. What are burgers without fries and milkshakes? KGB does well in both aspects. For the daring tastebuds, we would recommend the Bulgogi Fries, an out-of-the-world invention.
10. Jamaica Blue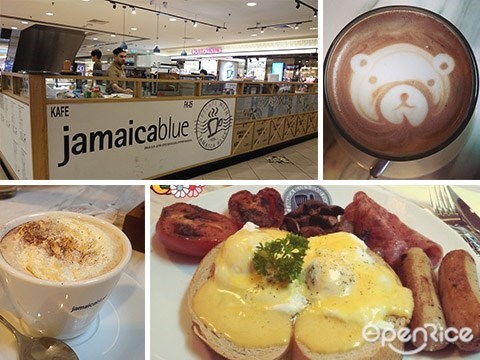 Jamaica Blue – it might be a rather new name to you, but this café had invaded a space in Mid Valley here! A franchise from Australia, this café is a good place for you to fuel yourself up with light bites and coffee! Jamaica Blue uses different coffee beans from across countries and each cup of coffee tastes fairly smooth and rich. They do serve cakes as well! Do try the Caramel Macchiato Cheese cake. Cakes are smooth in texture and perfectly delectable!
Discover the hottest ice creams
Search for the best desserts in KL
Other Related Topics