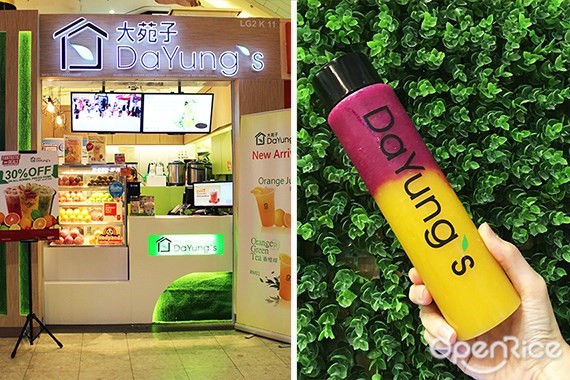 Walking around malls and feel thirsty, hoping for something to quench your thirst? With so many stalls around, we've spotted something new and were really a hit back in Taiwan! Without second thought, we knew we have found a hidden gem here!

Made from whole fresh fruit and no added preservatives or colorings, Taiwan's No.1 Fruit Tea stall – DaYung's 大苑子 serves all kinds of fruit juices and now they have this new product that you need to check it out!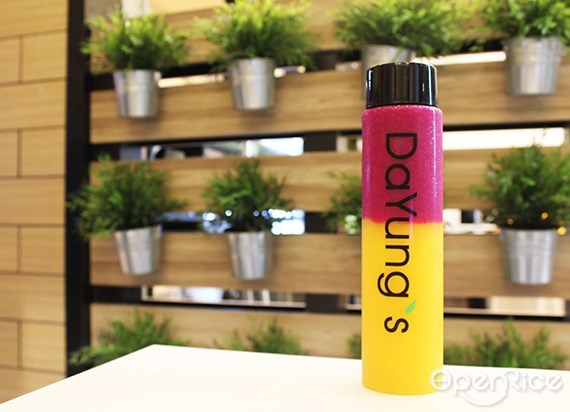 DaYung's大苑子 will release their 'Ruby Crown' drink on 27 October 2016! What is this drink exactly about? Let's check it out!
Making its way soon, this drink is made of 2 different types of fruits – Mango and Dragon fruit! It is then poured into the bottle and by looking at its natural color, we felt so satisfied already! Isn't it interesting?


Fun and interesting, they are super beneficial as well. Ladies, we assured you that this is a 'beauty' in a bottle! Healthy and freshly made upon orders, you know it is a must try.


Dragon fruits are high in fibre and vitamins, would be so good for complexion too whereas Mangoes has antioxidants and beneficial for the stomach too. Mixed them together and *Poof* you'll get the best of both worlds!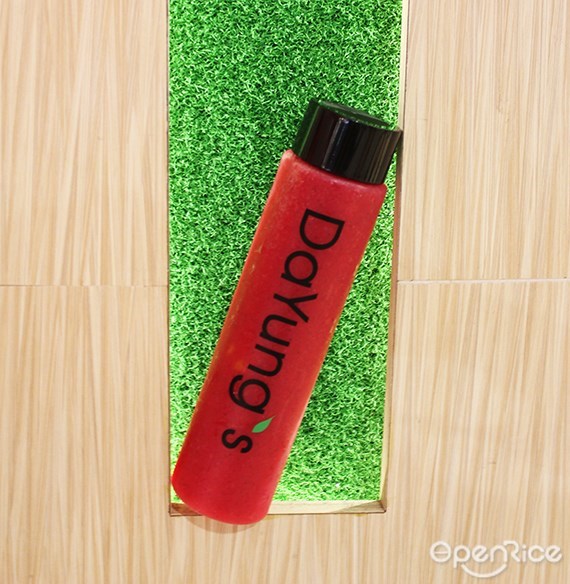 How do you get the best from both fruits? Easy! Shake it and mix them up. When it's thoroughly mixed (just like the image above), enjoy drinking it up. If you expect it to be watery, you're wrong! Extra thick in texture, you can feel the mango and dragon fruit taste in it. Totally thick, smooth and tastes perfect! Makes it a good option even if you plan to have this for breakfast, plus it comes with the bottle, would be good as a gift to your another half or bestie!


Ruby Crown Drink Promotion!
From 29 October 2016 – 6 November 2016, purchase 2 bottles for only RM19 (Original price PER bottle – RM13).


♥ Isn't it super worth it? Let's get healthy with DaYung's! ♥


DaYung's 大苑子 had been established for more than 16 years back in Taiwan, and has more than 240 outlets there plus they are No.1 Best Selling Fruit Tea Company too. Now expanded to Malaysia, they have 3 outlets here already!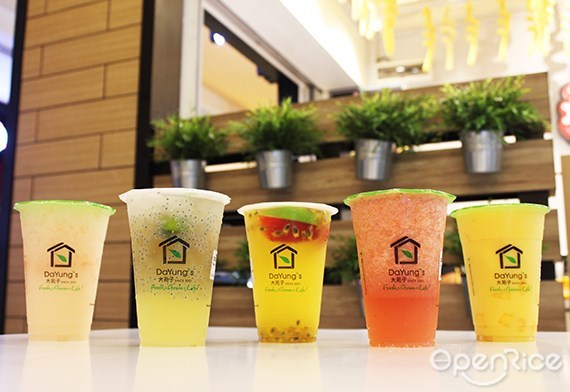 #Hot Seller Drinks


Mango Smoothie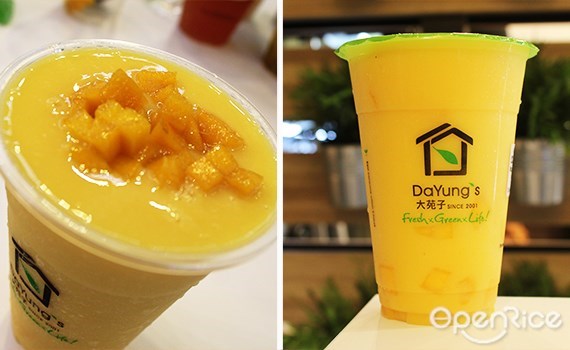 When they introduced this Mango Smoothie, immediately it became the best seller among many drinks that they had. Mango smoothie that is actually seasonal because due to the selection of the mango, it tastes unexpectedly thick and must try! Plus there's mango cubes below that you can slurp them up, heaven! We super love this due to the texture and the taste of it, so fragrant and sweetness just right. Totally recommended!


Kumquat Juice with Basil Seed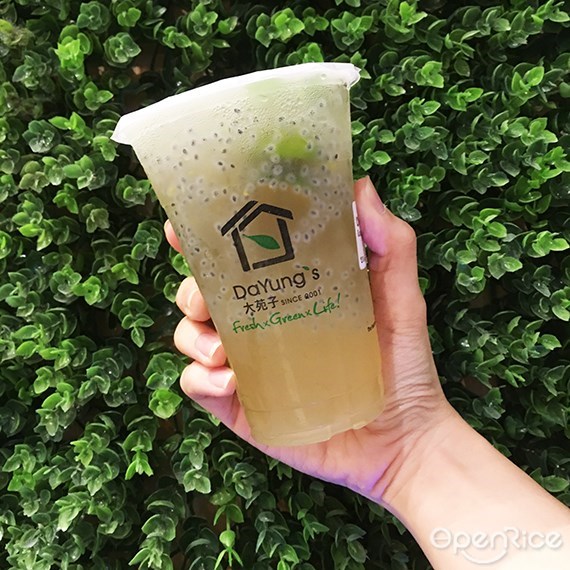 This too made in it their top list. Kumquats are good for your throat and the sourish taste is equally on the right note. Added Basil Seeds, Aloe Vera and 'Aiyu' Jelly. 3 kinds of texture in a cup, good to quench your thirst too!

Dayung's Fresh Fruit Tea

Uses fresh juice from passion fruit with added fruit slices like apple and cherry tomatoes, this tea is so refreshingly good and balanced up the sour and sweetness together plus they do give you a fork, that eases up to eat the fresh cut fruits in it too!

Grapefruit Yakult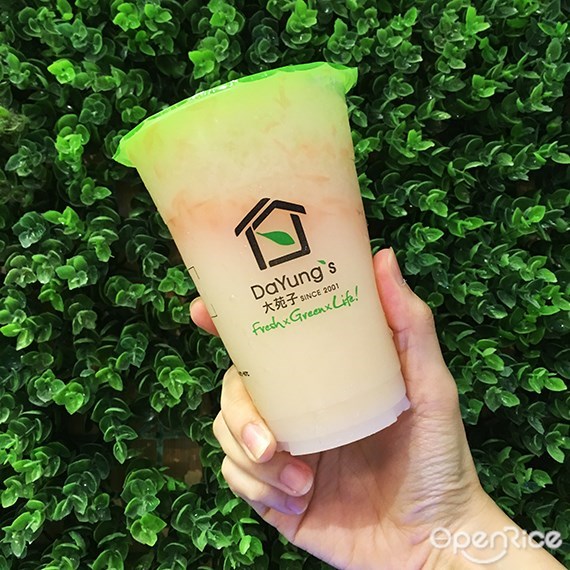 Grapefruit are super high in vitamins and so beneficial for our complexion too. Psst, do you know it helps in slimming too? Plus adding in Yakult that is good for digestion and your tummy, you get to chew on the pulps too. A good selection that tastes equally refreshing!


Cherry Tomato Smoothie!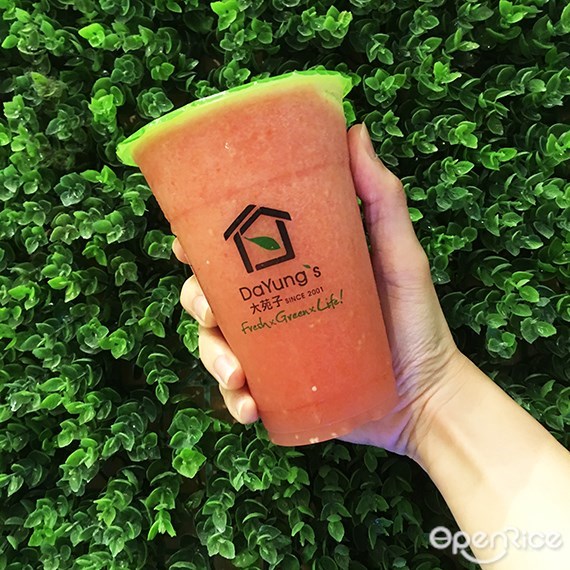 We've tried a few, but do you know if Cherry Tomato smoothie doesn't handled well, it will taste sour and tomato-ish taste? Well, not at all for this! We love how it tastes exactly as they have added sour plum in it too. Totally brings up the taste!

DaYung's大苑子 Store Location:


3.Sunway Putra Mall (CLICK HERE)