For those who can't live without Pan Mee, here's your bowl of goodness:


Tian Ya Ke is hidden stall along Lorong Haji Taib KL and is said to be one of the best Pan Mee in KL. They have been opened for more than 30 years the Pan Mee is all hand-made and the noodles are cut by knife into long noodles. Smooth and chewy, the fried shallots and Chinese mushrooms will surely justify the soup's taste!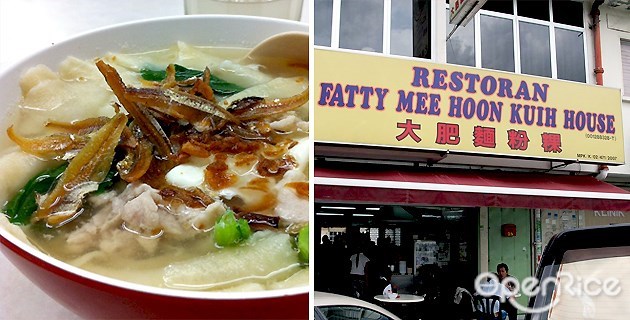 Craving for a bowl of homemade Pan Mee right now? Then head to Fatty Mee Hoon Kuih here. Known for the best smooth 'hand-teared' Mee Hoon Kuih, then served in that pork bone broth that is cooked for hours with anchovies thus the taste of the soup is refreshingly good with a hint of sweetness. Be sure to come here early to secure a bowl of satisfaction guaranteed Mee Hoon Kuih!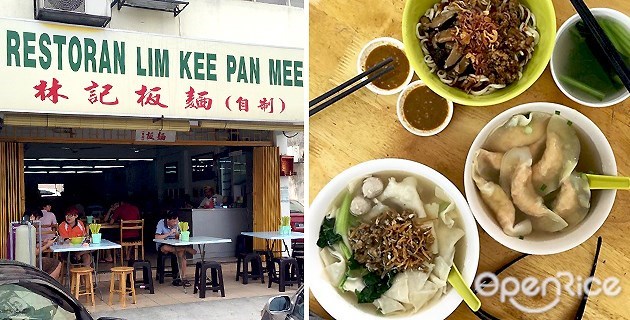 Located at Cheras now, most of the diner here had given good comments on them. The signature here is the soup Pan Mee as the soup has a hint of sweetness and not oily, the taste of the noodle is nice, smooth and chewy! Other than the traditional Pan Mee, they also have a Pork Pan Mee where you'll be eating it with minced pork meat and pork innards too.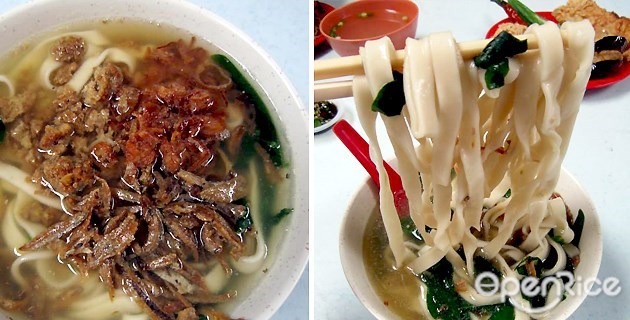 Photo Credit: Paling Jaya Pan Mee
Another famous Pan Mee that you might need at least 15 minutes for your order, many patrons are willing to wait as they are really delicious. Homemade traditional pan mee and yong tau foo goodness available here, remember to be there early to secure your bowl of must have Pan Mee that tops with anchovies, minced pork, sweet potato leaves, and that soup that has been boiled for hours. The dough is kneaded and made fresh daily!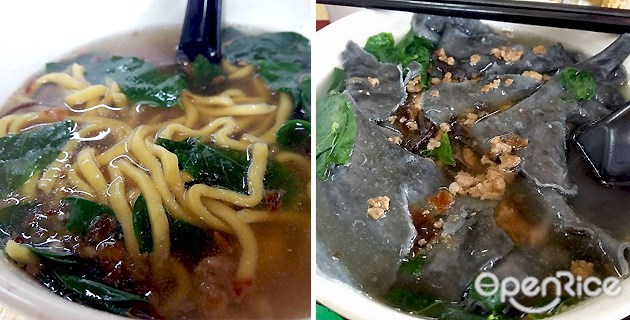 Photo Credit: Chew Lee Wan
The Lin Chin Pan Mee is located in Serdang and they are known for the colourful Pan Mee. The noodle here is in different colors made from different flavors. The noodles are in white (the original flavor), green (spinach), yellow (pumpkin), purple (sweet potato) or black (charcoal). Attractive colour and guaranteed natural coloring and are assured to be delicious to be eaten. The soup here can be the Original flavor, Tom Yam and many others which come along with the minced pork, fried onion and anchovies.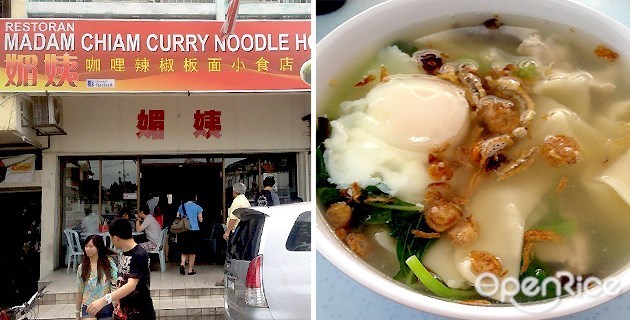 Another famous noodle shop at Taman Connaught, they had been operating here for more than a decade. Many patrons were willing to wait for tables and the pan mee there even when it is very crowded. Pan mee here were made fresh daily and the texture is smooth and springy. Eaten with a poached egg, minced meat, fried shallots and that special homemade dry chili, a bowl of chili pan mee will surely be your favorite!