So many shopping centers emerging around us lately and have you been to MyTOWN yet? If you haven't, then it is surely one of the good times to get there as they are now so conveniently located when all you need is to board the MRT and you'll get there easily too!
So many food that you need to try, here are some of the highlighted ones that we think you'll enjoy!


Come to Absolute Thai for the recommended Seafood Tom Yam, Steamed Siakap with Garlic, chilies and lime sauce, Stir-fried minced chicken with hot basil leaves and more from the menu. Flavorful dishes and spicy isn't a problem here as you can order the Waterchestnut in coconut milk topped with jackfruits – cooling and refreshing, a dessert not to be missed. If you're an avid fan of Thai beverages, don't miss the Thai Iced Tea and Thai Iced Coffee too!
Affordable Korean delights that everything comes under one roof ranging from ramen noodles, bibimbap, kimbap, kimchi fried rice and so much more to explore from, bet you'll enjoy Korean pancake that is crispy and soft and filled with ingredients, jjajangmyeon, kimchi jjigae, japchae bulgogi and more from the menu. Friendly and fast service, they are surely worth the try!
What about some lip-smacking dessert too to fill your stomach up while you enjoy shopping there? Crispy outer layer and soft inside, they have quite some churros to choose from ranging from chocolate, cheese or the cinnamon sugar too. Not only that, they do have churros with fillings inside which made them one of the best churros stalls you need to try!

Authentic Japanese Ramen that is famous and uses the pork bone broth that is thick and flavorful in taste, come here to enjoy a bowl of piping hot handmade ramen noodles and they have quite some great choices to choose from like Chashu-Uma, Tori Ajitama-Uma, or the signature dish – Bari-Uma ramen that comes with thick-cut flamed chashu, and pork flavored shoyu soup!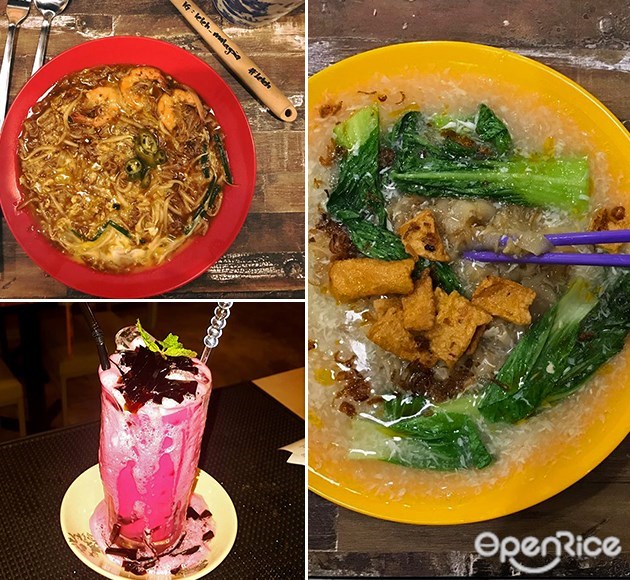 Serves the best of our local street delights, enjoy recommended food like Char Kuey Teow (Basah), Buttermilk chicken rice, Kungfu Kuey Teow, Satay, Teh Tarik Leleh, Lekor cheese, Pisang Leleh, and more to enjoy from Leleh! Craving for local delights in a mall? Come to Leleh then!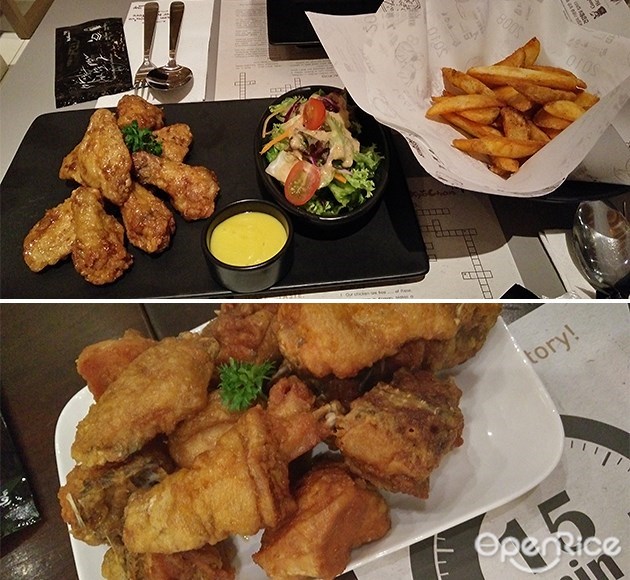 Craving for Korean fried chicken, come to Kyochon 1991 for it! Enjoy the original soy, red series or the honey series of drummette or wingette, bite through the crispy skin and juicy meat, they are freshly cooked upon orders. If you prefer to bite on all meat, then do try their salsal series! Boneless chicken breast meat covered in their special batter, ready to munch on them now?


If you've been enjoying Thai food quite frequent, then try Vietnamese food instead! Recommended to try the Pho Beef Combination, it is a soupy noodle that comes with everything beefy like beef tendon, beef balls, beef slices, and more! As for the famous Bahn Mi (Vietnamese bread baguette), choose from chicken, beef or pork and enjoy them with pickled vegetables. Crispy and delicious, get your Vietnamese food cravings fixed here!




8. Hong Kong Sheng Kee Dessert
Looking for some Chinese food like dim sum and HK cuisine? Then head straight to this restaurant. Having a lot of food choices while you take your time to flip through the menu, why not try out these recommended ones like yolky custard pau, shredded yam cake, braised pork belly mui choy rice, crispy salmon skin, or the SK Mango Pomelo Sago dessert!


9. Tuk Tuk Cha
Tuk Tuk Cha here serves you great Thai style street snacks and beverages that you can skip the thought of going to Thailand just for it. From Thai Milk Tea to Thai Milk coffee, they do serve desserts, toast, and mango sticky rice too. Besides, do try their coconut or cocoyolk ice cream that packs a punch. Looking special would be their Tomyam toast too! Give it a try.


Known for their cheese ring, theirs were super sinful as well! Choose your favorite ingredient and then opt to add that cheese ring to complete that cheesy craving! From chicken ramen dak galbi or you love to enjoy rice, spicy and appetizing delicious cheesy meal will be super good here!


You might have seen them on a food truck, but they are now located at several malls in Klang Valley too! Serves fresh and affordable spaghetti's, chicken, salmon and soups, every food in the menu looks temptingly good, we personally love their carbonara! Smooth and not cloying, you should try it too!

12. Family Mart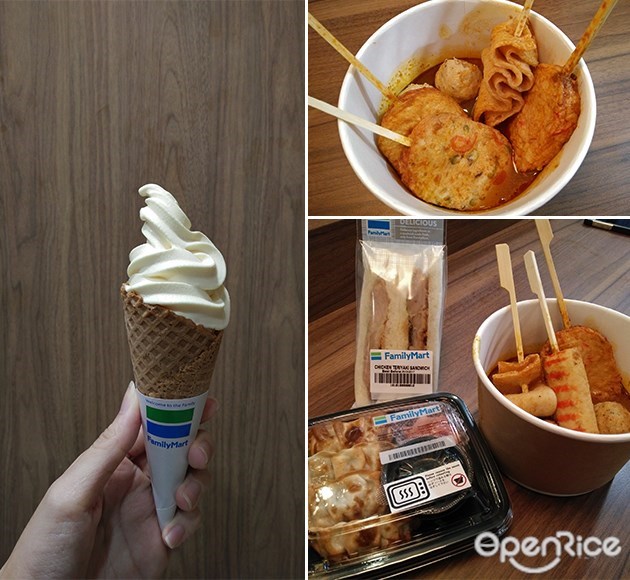 Always heard of Family Mart but never had the chance to visit them at all? They are now even available at malls, nonetheless here! Come here for the famous Matcha soft serve ice cream that's smooth and irresistibly good and many would surely flock the Oden counter too! Skewered food ranging from corn, assorted fish balls, chicken balls or fish cakes that are surely worth to die for!
What makes you happy? If dessert is the answer, then this is it. Come here for some ice cream that is served in pretty colors, choose from cup or cone and then pick your toppings (with or without) then you're good to go! A mixture of yogurt flavored soft serve, they are indeed a mood lifter!
Not forgetting your favorite 'tempura' from Boat Noodle, they are here serving the best of Thai's boat noodle! Enjoy delicious food from the new menu like the Hulk Smash Green Curry, Flame Grilled Ayam Legend, Chicken Nuggets Chickaboom, Sangkaya, Iced blended beverages and more from the menu!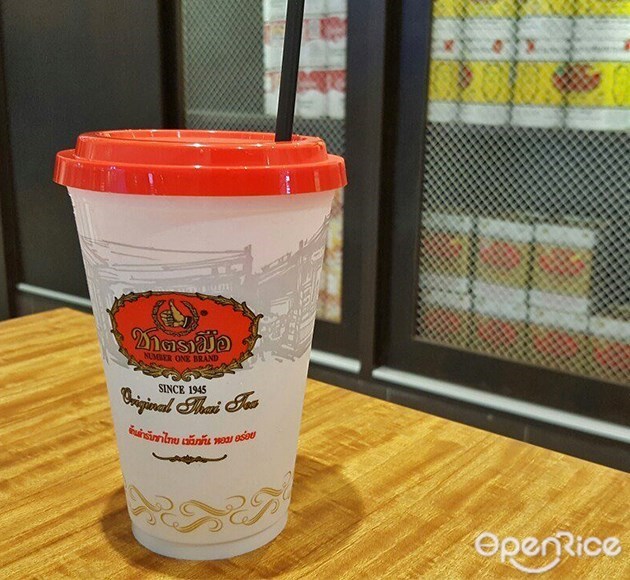 ChaTraMue is everywhere in Thailand and now they are here in MyTOWN too! Count yourselves lucky that they'd branched out to us! Aside from the original flavor, their menu offers over 10 lavish flavors. Its flavor is concentrated and fragrant without being overly sweet; utterly refreshing! Choose from the original Thai Milk tea, Coffee or the Thai Green tea!



More articles:

10 Reasons to Dine at Ikea Restaurant!

11 Food Stops from Sungai Buloh to Kajang with the New MRT Lane!

10 Food Places From Kajang

10 Great Food Stops in The Starling Mall!

8 Impressive Eateries Near Pasar Seni's LRT Station

8 Must Try Restaurants & Café @ Cheras Taman Yulek!