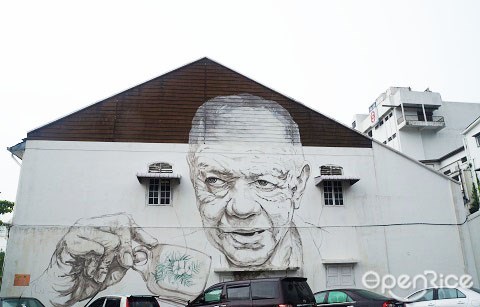 When it comes to dining in the quiet town called Ipoh, outsiders would automatically think of nga choi kai (beansprout chicken), white coffee and salted chickens. Though undoubtedly delicious, one would be hard pressed to find a local who eats that food every day. So where do locals dine? The following are top 10 cafes that people living in Ipoh frequently head to.
(The restaurants are arranged in no particular order. Some of the establishments below are not halal.)
1. Hot Jack Café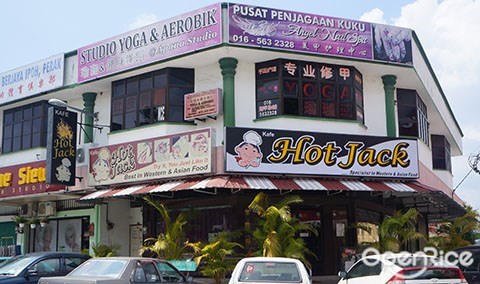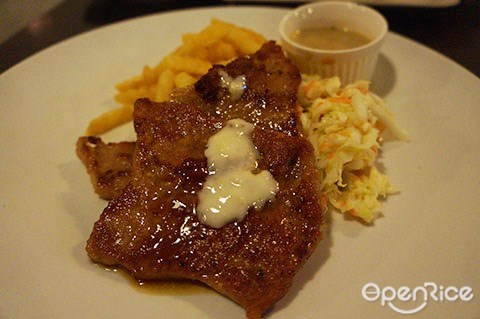 Hot Jack Cafe is the one of the top 10 local cafe in Ipoh. This café serves an array of Western and Asian delights with a few fusions thrown into it. Available are several selections and variations of chicken, fish, beef, lamb and pork. With nothing above RM20.00, patrons to this restaurant will leave feeling wonderfully full. Most of their dishes come with a serving of salad on the side. Hot Jack Café has trained their staff well and several locals, particularly those who stay in the Pasir Puteh area, will choose to patron this place for lunch and dinner.
2. I.Love.Café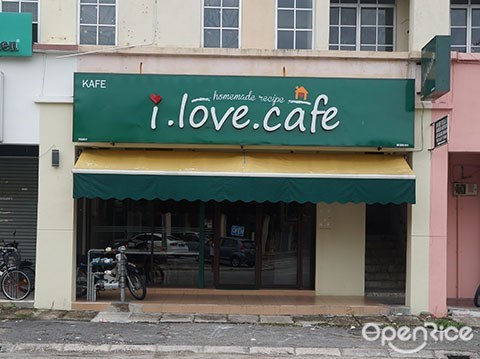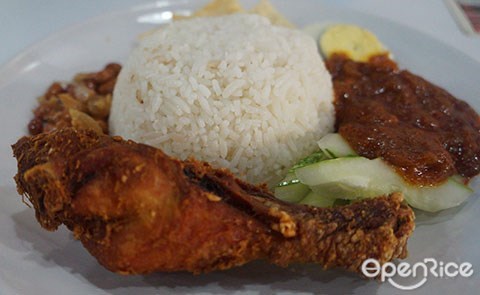 I.Love.Cafe's popularity among locals is due to the fact that they serve breakfast, lunch and dinner. Priced reasonably, almost all types of delicious Malaysian food can be found in I.Love.Cafe. The café also serves Thai food. Most of the dishes are priced below RM10.00, not including their set lunches and dinners. Yet another locally good café that feeds your craving.
3. Kafe Ray of Hope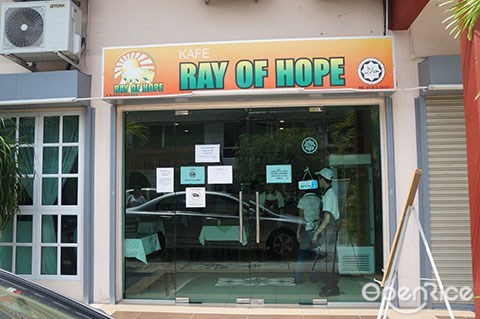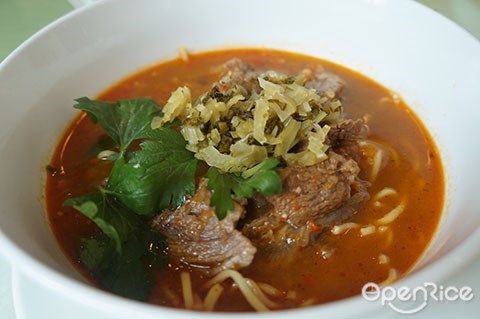 If you are looking for a café that also gives back to the community, this is it. Another top 10 local cafe in Ipoh, Kafe Ray of Hope is a café run by the Ray of Hope (centre for learning disabilities). There is never a down moment at this café as to note in particular are the very, very cheerful personalities of the staff, who come from the centre itself. Other staffs are mostly volunteers. Started by Datin Mary Yeoh, this café also includes a bakery inside and is certified HALAL. Despite it all, the food is far from mediocre. The food, bread and pastry available are all excellently cooked. Patrons will be unable to keep a smile of their faces when they leave due to the food and the atmosphere. Donations are welcome.
4. Tammy's Kitchen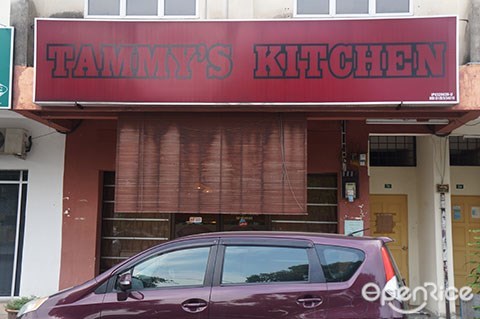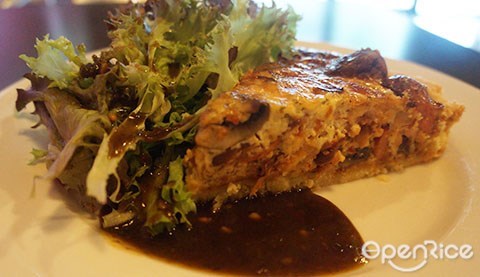 This homey restaurant is buried deep in residential area of Ipoh Garden East. Using all natural ingredients in her dishes, Tammy's Kitchen is operated by a motherly lady with help of her family members. Particularly noteworthy are her pies and quiche, there are the main reason why it is the top 10 local cafe in Ipoh. Though her menu is made up of a single piece of green laminated paper, it is rendered almost useless as most patrons already know what they want before they step into the café. Even though her quiche is not on the menu, she makes them every day now as it is such a delicious delicacy.
5. Lim Ko Pi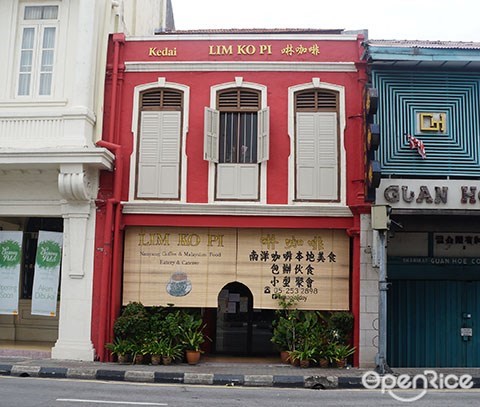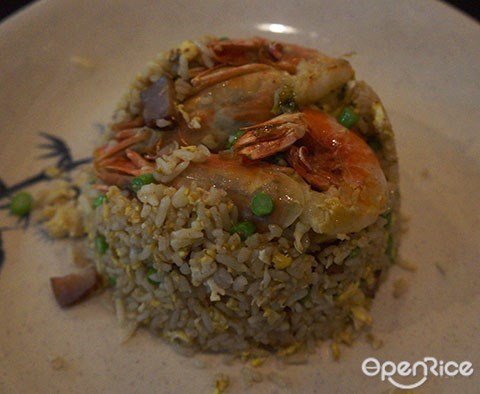 Lim Ko Pi is a family run business placed right in the heart of town. Refurbished from a pre-colonial building into a Hong Kong styled coffee shop, Lim Ko Pi has several classic Chinese dishes that are heaven in your mouth. Everything is made from scratch with changing specialty dishes every day. They also serve Ipoh's signature white coffee and delectable desserts. A lot of thought has been put into their furnishing and decorations in order to create a welcoming, cosy atmosphere.
6. Crazy Ice-Cream Salad House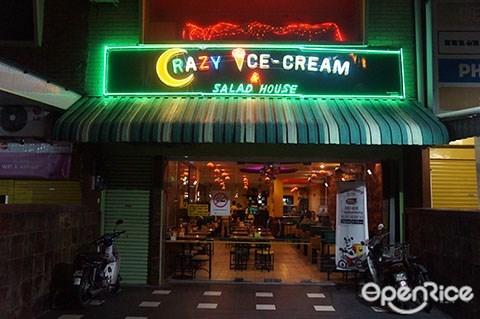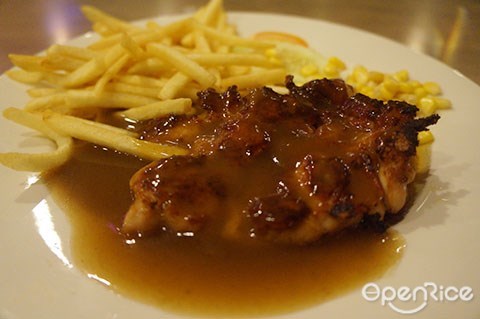 There is never a dull moment at Crazy Ice-Cream Salad House. A restaurant which targets mainly families with children, one is able to order their set lunches and dinners at cheap prices. Good food and good price are why it is the top 10 local cafe in Ipoh. Used to be known as Crazy Bowl, their unchanging menu and never raised prices for years have been a draw for local families as the set-up of this café is typically for young children. Of course, their set lunch and dinners include ice cream, as per their name. If one is looking for ice cream at night, Crazy Ice-Cream Salad House is a go to as they are open till fairly late.
7. Folie-Folie Café & Grill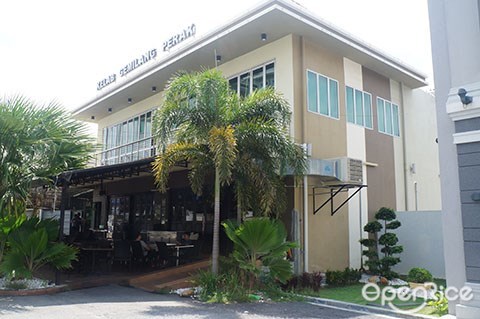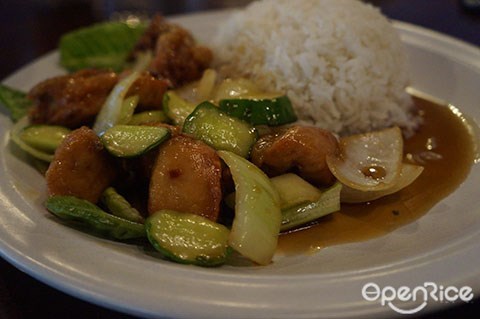 Situated in a funky looking bungalow, Folie-Folie Café & Grill serves a fusion of Eastern and Western food. A huge variety of fares such as chicken and lamb chops, bento sets, pastas and fried rice are available in this restaurant. With such comfortable surroundings, patrons flock to this café in for a drink or two and lunch in the afternoon. For dinner, it is the only restaurant in Ipoh that provides all you can eat buffet every day (not steamboat) with a huge range of choices from seafood to savoury, cheese baked oysters, lamb cutlets, beef bacon, savoury snacks, desserts and more. Their ample parking spaces are free.
8. Beacon Point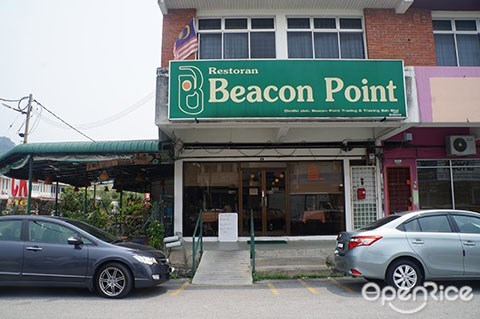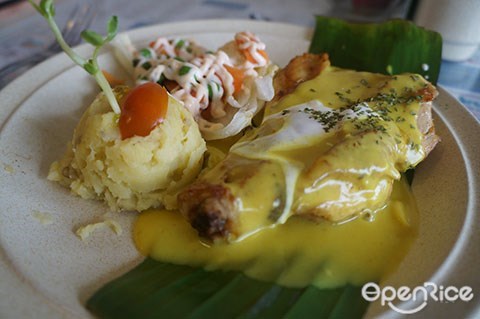 Beacon Point used to be run by a family of two sisters and one brother. The chef Philip was hired as a personal chef to Jodie Foster and had a cooking school within the restaurant before he passed on. Established within the community for more than 20 years, Beacon Point serves set lunches priced within RM15.00 – RM19.00 which includes an ever famous bowl of homemade soup. Time had proved it as one of the top cafe in Ipoh. A main draw to this cosy café is their cakes, brownies and ice cream. If one is not up for western food however, Beacon Point also serves local delicacies like nasi lemak and fried beehoon. During festive seasons like Christmas, Beacon Point specializes in making stuffed turkeys for families.
9. Xin Fu Tien Vegetarian Restaurant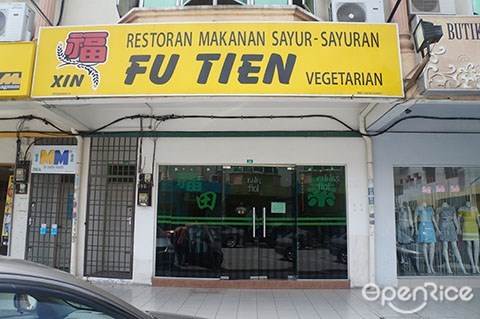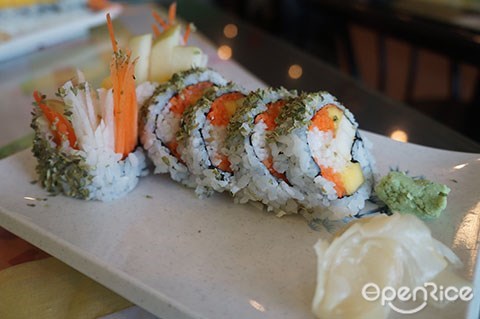 If one is looking for a vegetarian café, this is it. Xin Fu Tien Vegetarian Restaurant is a favourite among locals. Their special sushi rolls are amazing! To note in particular is their famous Golden Dragon Roll, made out carrot, kampyo and flake, topped with mango. As well as their Mika roll, made with apple, mango, carrot and sengkuang rolled with seaweed powder. Xin Fu Tien also serves bento sets as their lunch specials.
10. Fantasy Food and Snack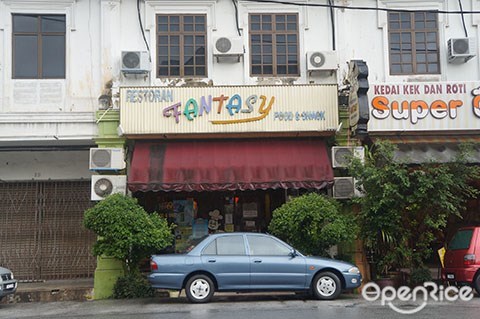 Located in an area whereby several major girl schools in Ipoh are at, Fantasy Food and Snack are popular with students and families alike. With their relatively cheap food, the café has been around for more than 15 years, serving Chinese and Western dishes. Lunch and dinner sets are available at RM12.90 only. Delicious and fresh made finger food is also available to order.
Discover the hottest ice creams in Perak
Search for the top Western Foods in Perak
Other Related Topics