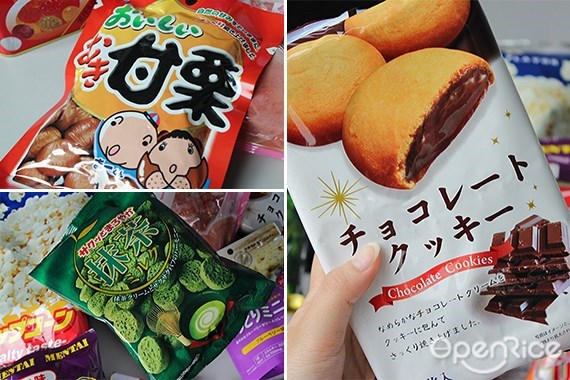 One of the most visited shops in a mall even when you have no intention to buy anything at all, DAISO will surely be one of your favorite retail shops to enter especially to kill your time. From all kinds of household items to beauty items, not forgetting food stuff, tried and tested for you, let's see which one you should go for!
It's still RM5.30 for now and the new price of RM5.90 starts 1 March 2017!


Peach Jelly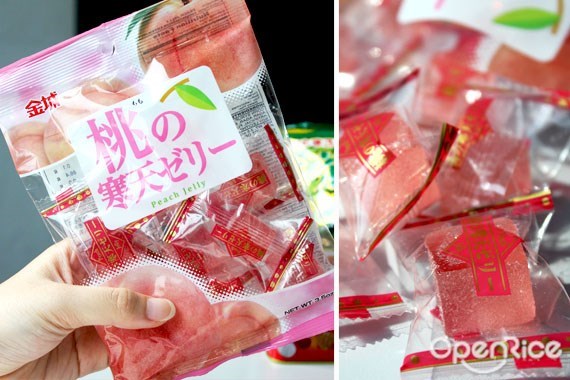 Into soft or chewy jelly food? A cube-shaped jelly that is pinkish in color; we thought this might be a temptingly good sweet snack. Upon opening and tried, we think that it was just so-so and the texture isn't soft but not disappointing as you can still taste the peach flavor lingering in your mouth. 1 pack only contains 8 pieces, the verdict is yours.
Packaging ★★★☆☆
Taste ★★★☆☆
Value ★★☆☆☆


Chestnuts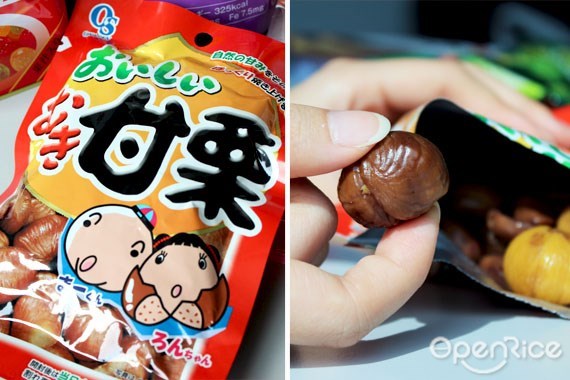 Chestnuts indeed a great snack to munch on; plus the packaging looks attractive enough to grab our attention on the shelf. Giving it a try, it is soft, flavorful and worth the try!
Packaging ★★★★☆
Taste ★★★★☆
Value ★★★★☆


Chocolate Cookies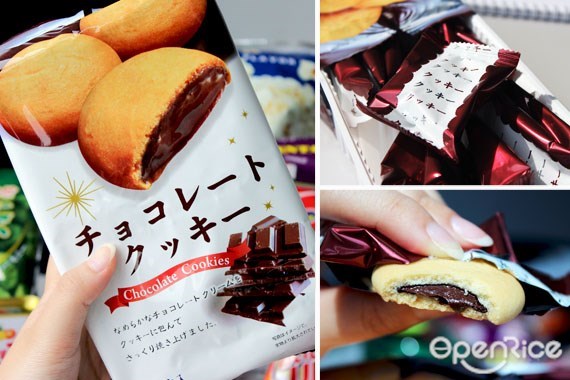 Lava cakes were so in demand and what about lava cookies? Cookies crisp outer layer and thick melted chocolate inside, bite it and one will obviously never be enough. Not going to share ours for sure!
Packaging ★★★☆☆
Taste ★★★★☆
Value ★★★★★


Matcha Cookies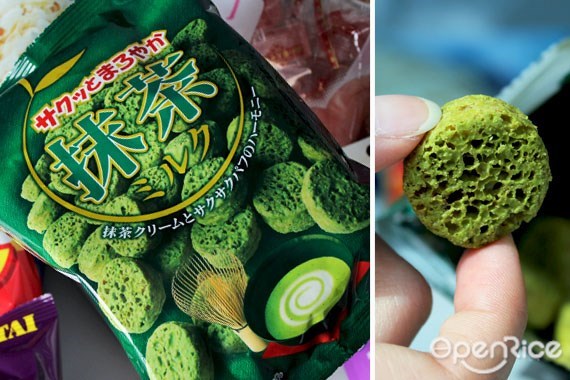 Looking ordinary as we judge too quickly, we do really think it wasn't one of the snacks that we will treasure but this proves us wrong. Pop it into our mouths, it is sort of crispy but melts in your mouth! Nicely sweeten and strong matcha taste, this is superbly good and it sold out fast too! Would we be back for more? Yes, even if the price increased!
Packaging ★★☆☆☆
Taste ★★★★★
Value ★★★★★


Mentaiko Flavored 'Super Rings'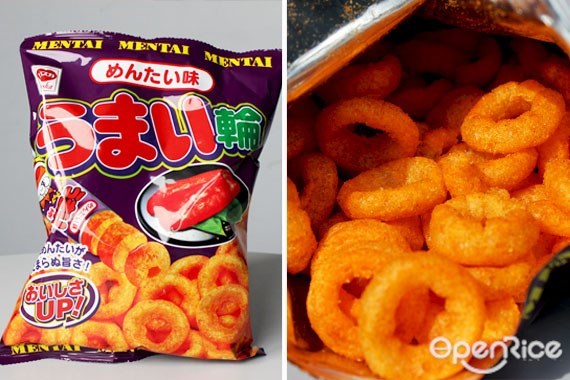 Look exactly like our local most eaten snack that tastes cheesy and rounded in a ring-shaped; unexpected, the color might look darker too, but taste wise was not really how it seems. Taste wise, the flavor wasn't strong enough and it's kinda lack of 'oomph', salty and perhaps wasn't up to our liking.
Packaging ★★★★★
Taste ★★★☆☆
Value ★★☆☆☆


Salty Taste Popcorn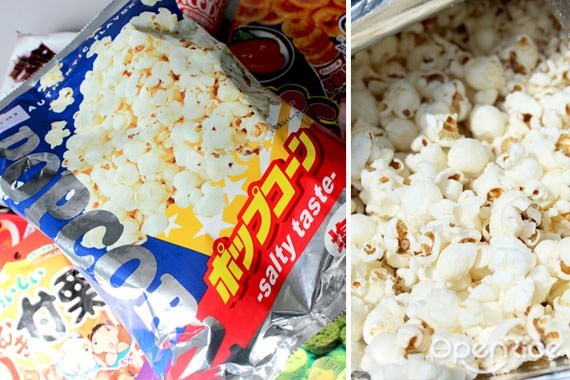 Something out of the norm where not many will opt for salty taste popcorn, we give it a try of course. Comes in a big bag, it is white in color as it doesn't contain sugar coats, tastes salty that makes it unusual but addictive. Perhaps matching it with other snacks could be a good match to balance up the taste.
Packaging ★★☆☆☆
Taste ★★★☆☆
Value ★★★☆☆


Blueberry Yogurt Biscuit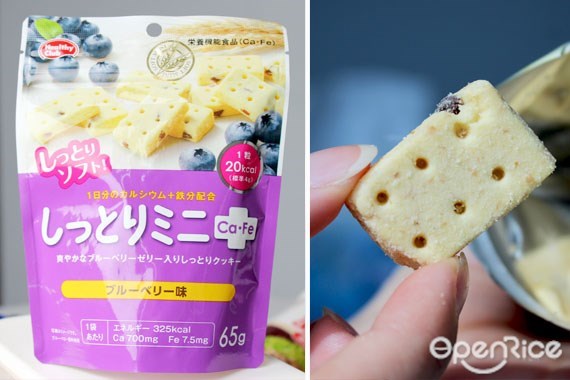 Packaging was cute and strong blueberry smell upon opening it, if you thought it has the biscuit texture, nope. It is soft like a baby biscuit and strong yogurt taste too. Since most of the wordings is in the Japanese language, but it shows the calorie per piece and we thought that this might be one of the healthy bites you would want to munch on. Remember to munch lightly on this piece of biscuit!
Packaging ★★★★☆
Taste ★★★★☆
Value ★★★☆☆


Fruity Sweets in a Can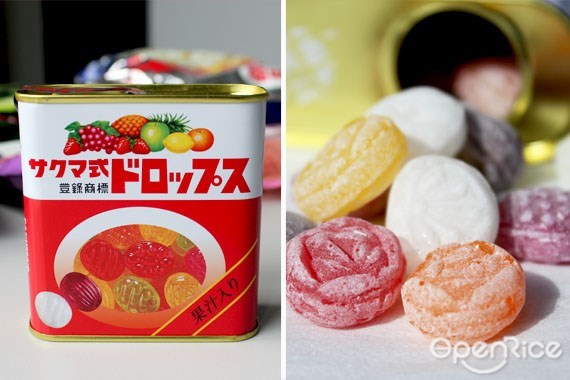 Attractive packaging would be one of Japanese item's specialty, nonetheless when it comes to food packaging. This can contain all kinds of fruity flavored sweets like grape, strawberry, orange, mint and a few more flavor. Not overly sweet, a convenient metal can of candy that seals up back nicely! Ants couldn't grab a bite for sure.
Packaging ★★★★★
Taste ★★★☆☆
Value ★★☆☆☆