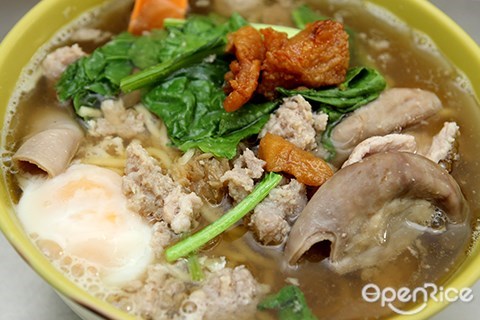 Pork Noodle
is one of the most popular Chinese hawker foods in the Klang Valley, as it can be found in almost any hawker centre. There are two types of pork noodles. One is more popular with noodles and a rich variety of pork ingredients, such as pork slices, minced pork, pork liver, pork intestine and pork lard. The other version is also called Sam Kan Chong Pork Noodles, which is served either dry or wet with pork balls and roasted Chinese sausages. Which type of pork noodle do you like more? Here we are proud to present to you 10 highly recommended pork noodles in the Klang Valley that you must try!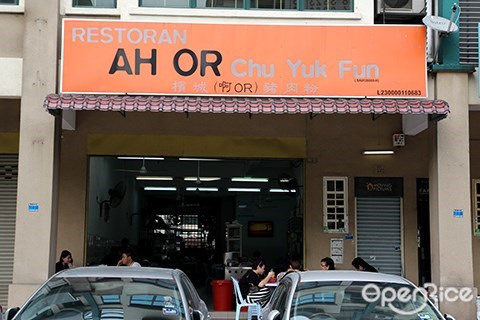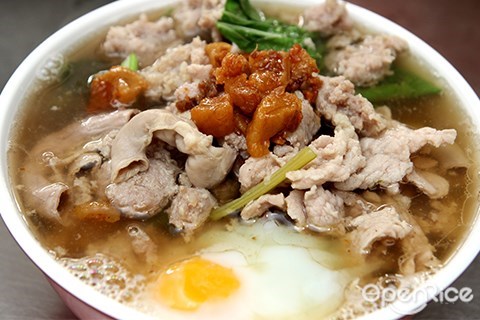 Probably the only restaurant in Sunway Mentari that specializes in pork noodles. The restaurant is operated by a lady, who is the sister of the owner of Kean Fatt Pork Noodles. The eatery is named after her brother, as it is her brother who taught her how to prepare a delicious bowl of pork noodles. Her pork noodles are delicious and served in large portion with minced meat, pork slices, pork intestines, pork lards, and vegetables.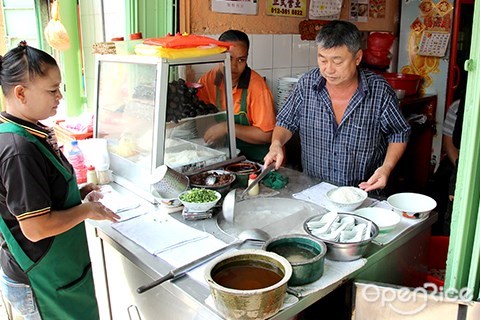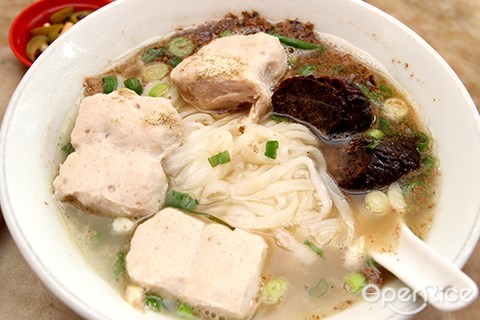 A famous San Kan Chong Pork Noodles stall nestled in Win Heng Seng Kopitiam at Jalan Imbi. Although the price is slightly more expensive than others, it is value for money, as the pork balls are freshly handmade by the stall's owner daily without adding any MSG or artificial flavorings, which explains why their pork balls are so bouncy and juicy. Also delicious is their Chinese sausages that are perfectly roasted until fragrant and rich in taste.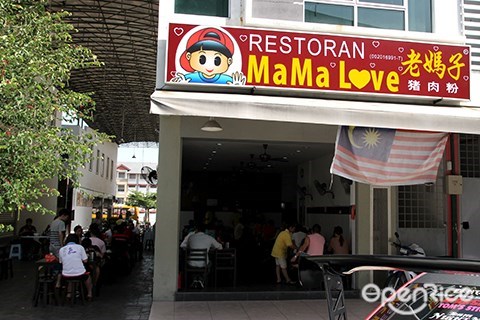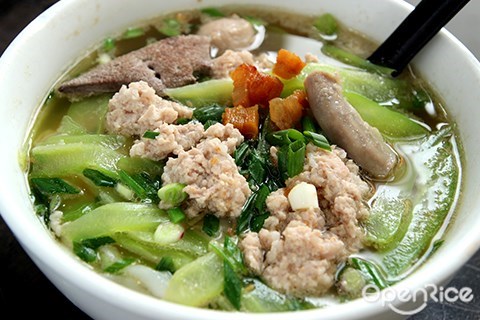 Originally a hawker stall at a kopitiam in Cheras, the famous
"Lao Ma Zi"
has now reopened as a full-fledge restaurant offering the same pork noodles with a healthy twist. Their menu features traditional pork noodles and healthy pork noodles with bitter gourds to cater to both old and young customers. The price is unbelievably cheap. A bowl of normal pork noodles is only priced at RM5.50, which is even cheaper than some hawker stalls!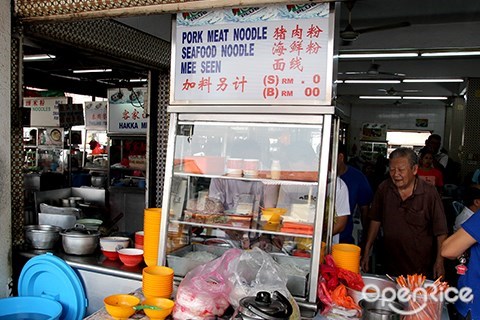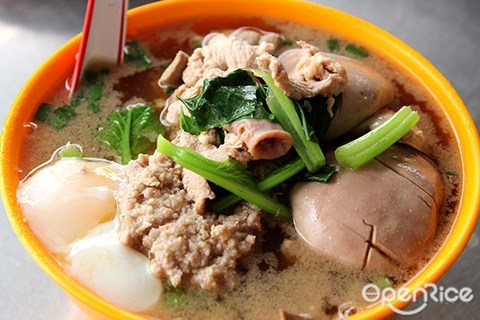 Located at New Seaview Kopitiam,
Apollo
is an old pork noodle stall established in the 1970s. Now the stall is operated by the second generation. All the pork noodles are freshly prepared to order to ensure that every bowl of pork noodles is piping hot and fragrant when it reaches your table. The soup is clear and delicious with a hint of sweetness. Add additional half-boiled egg or pork kidneys to enjoy their pork noodles to the fullest.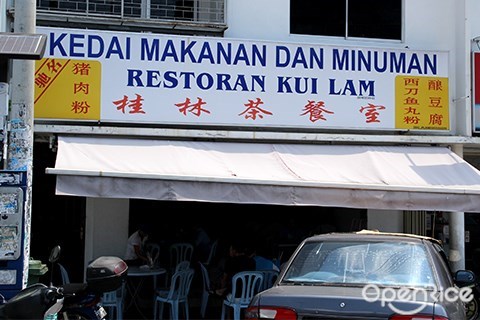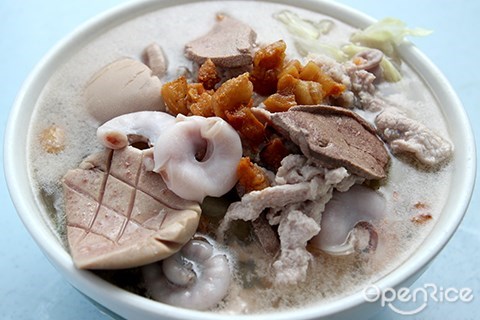 Ask anyone in Cheras Yulek for pork noodles, he or she will definitely point you to
Kui Lam
. The best thing about dining here is that you can customize your own pork noodles with only your favorite pork ingredients. For those who have a larger appetite, try their Signature Pork Noodles with a complete range of ingredients, including minced pork, pork slices, pork livers, pork intestines, pork kidneys, pork lards and vegetables. Eat till you drop!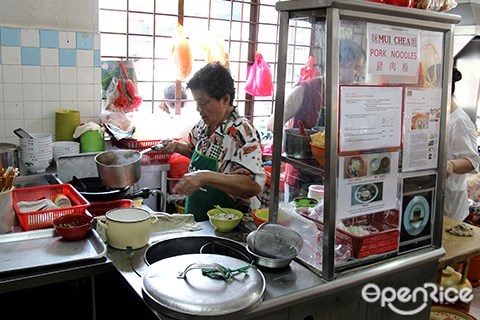 The famous pork noodle stall at Seng Lee Coffee Shop has recently relocated to another kopitiam called Shangri-La, which is just a few shop lots away from the old shop. The stall is now run by Mui Chea's son, Khoo. Priced at RM6 a bowl, the pork noodles are served with a variety of ingredients, including minced pork, pork slices, pork liver, pork ball and pork lards. Remember to add an extra half-boiled egg to make the noodles even more porkalicious!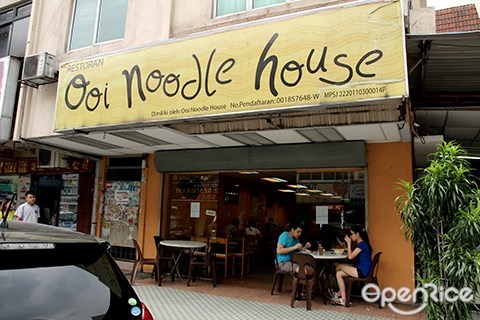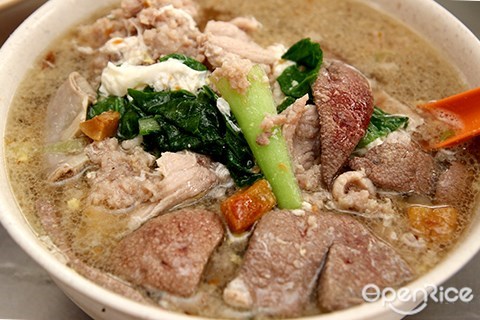 The restaurant that houses the famous pork noodle stall has changed their name from Pomander to
Ooi Noodle House
. The stall is also notoriously known as the 45 minutes pork noodles, because the business here is so good that waiting for 30 to 45 minutes for your pork noodles to arrive has become a norm. Their pork noodles are packed with lots of ingredients, and the soup is fragrant and rich in pork flavors. Definitely worth the wait!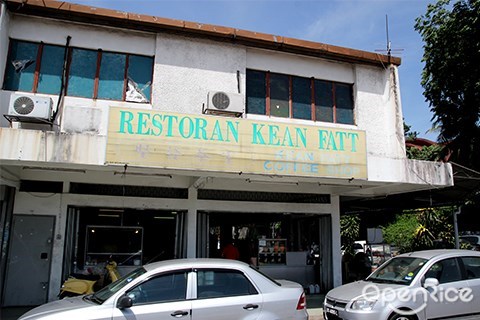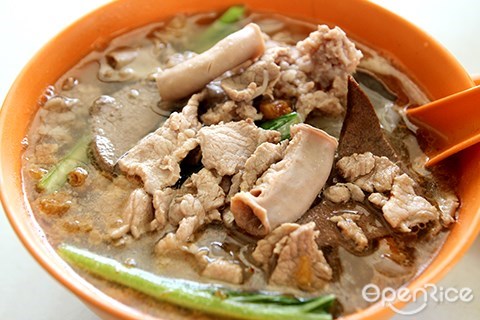 One of the most popular pork noodle stalls in PJ. The business here is brisk, but good news is you don't really need to wait for so long like Ooi Noodle House, as the stall's owner can prepare 25 to 26 bowls of pork noodles in one go! What differentiates their Penang style pork noodles from other competitors is the soup, which is very tasty and fragrant, because not only pork lards are added, but also fried chopped garlics. Try it once, and you will certainly come back for more!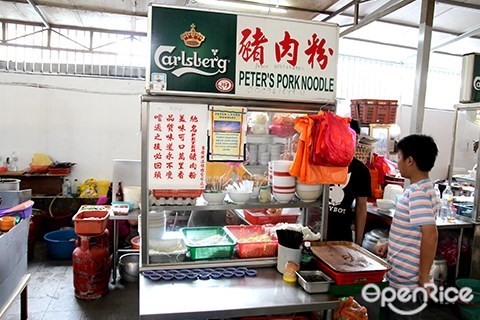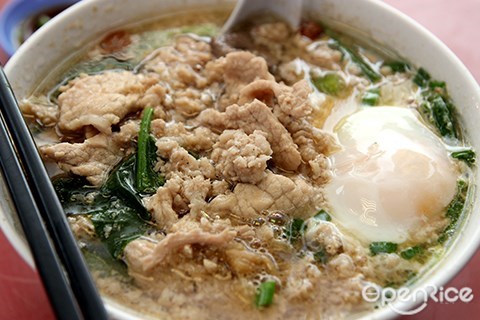 Looking for one of the best pork noodles in KL? Head over to Money's Corner hawker centre in Brickfields, where you can find a popular pork noodle stall by the name of
Peter's
. Peter has run the stall for 34 years. Now most of the cooking is done by his chef, who is personally trained by him. Adding an additional egg to the noodles is a must, as the egg yolk can take the noodles to another level with a more flavorful and creamy taste.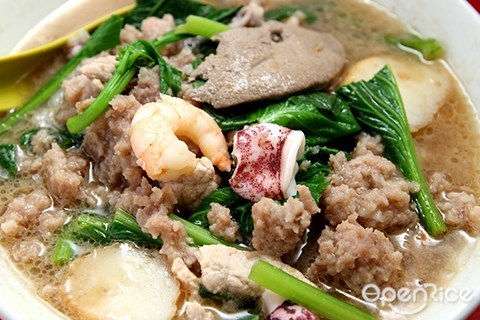 Definitely one of the most famous and oldest pork noodle stalls in KL with over 30 years of history! What makes their pork noodles unbeatable is that their noodles are not only cooked with pork meats and pork innards, but also seafood, including fish cakes, squids and prawns, which add an additional sweetness to the soup. If you are a die-hard fan of pork noodles, remember to ask for a big bowl with additional pork and seafood ingredients.
Find out more Hottest Pork Chop in Klang Valley
Hunt for the Top Noodles in Klang Valley
Other Related Topics