Taman Midah, probably one of the places you've frequently heard of when mentioning about Cheras, they can be a 'love-hate' place to be due to the traffics or limited parking spaces available there but fret not, when the MRT is ready, there will be an entrance station there to ease your problems!

That's not all. If you're living around the Cheras area, bet you've heard of any other people mentioning about this 'pork stomach pepper soup' that many had tried and going back for more.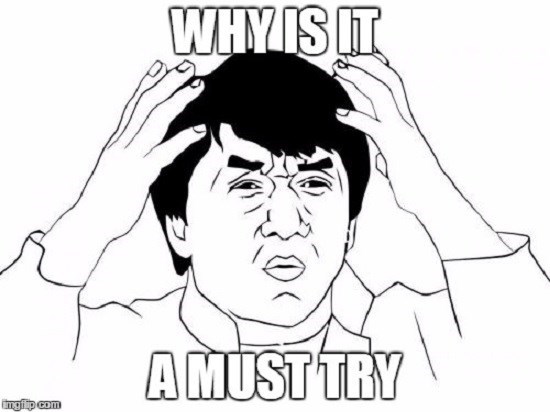 Not sure why? Then here are some valid reasons you need to try at least if you haven't done so!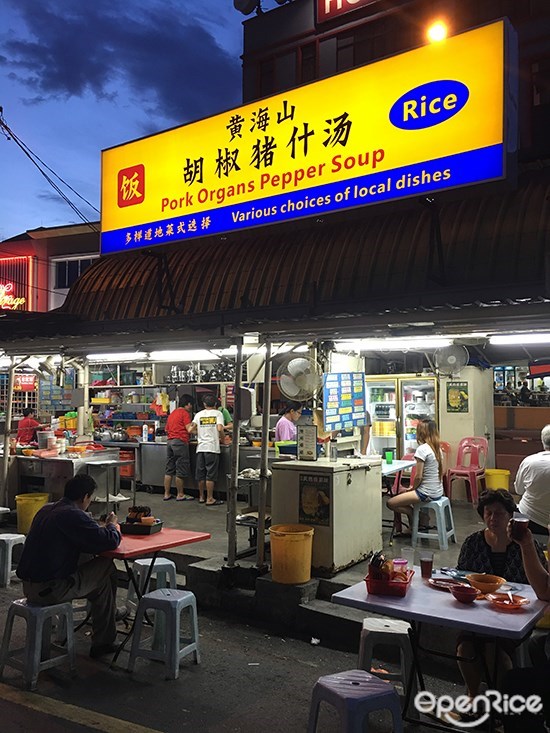 Rainy or cold day makes you crave for something hot or soupy? If that's a yes, this is it – Wong Hoi San Pork Organs Pepper Soup that is located just at the main road at Jalan Midah, don't be alarmed if you're seeing many patrons flocking the stall during dinner time.
Upon arriving, we manage to get seats and the lady owner came over to recommend us on what to order and from what we know, this stall is named after her husband and had been operating for over 20 years here.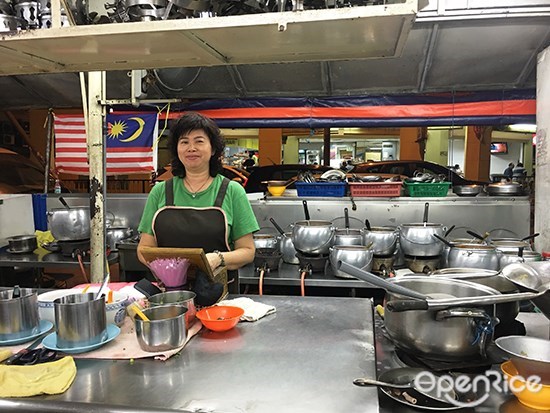 20 over years of making pork organs pepper soup that patrons love to enjoy even coming from afar.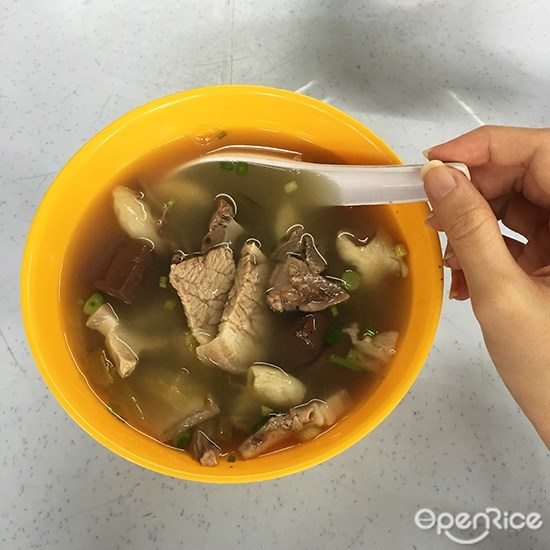 The must try – hot pepper soup that has the oomph to heat up your cold chilly body with all the ingredients inside, consider it worthy because a small bowl cost RM7.00 and yet it is filled with ingredients!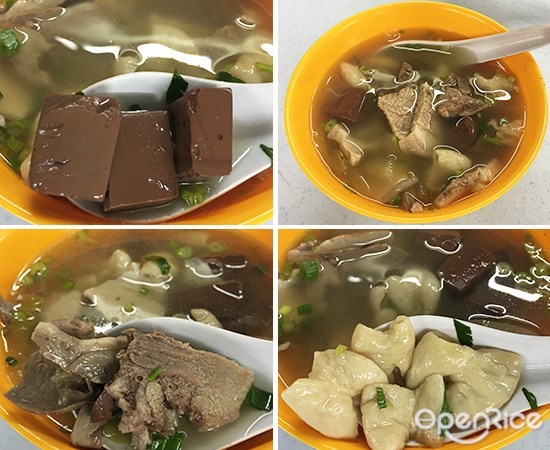 A bowl of this praiseworthy peppery soup contains lean and fat pork meat, stomach, liver and coagulated blood cubes. Plus it is customizable depending on what ingredients you would prefer to have or not to have, just inform them and you'll for sure enjoy your soup the way you like it!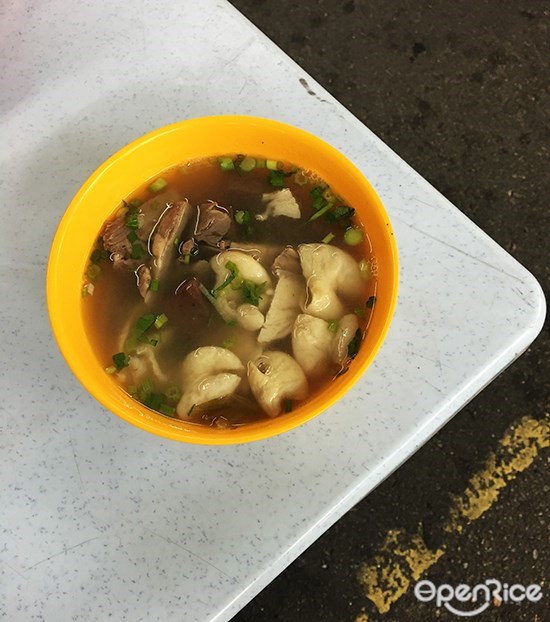 Not just pepper and pork innards, this soup actually has salted preserved vegetables in it where many said that it helps to decrease the 'heatiness' in your body too. Balancing up all the taste in it, a plus point – if you have finished the soup, you can ask them to refill the soup too.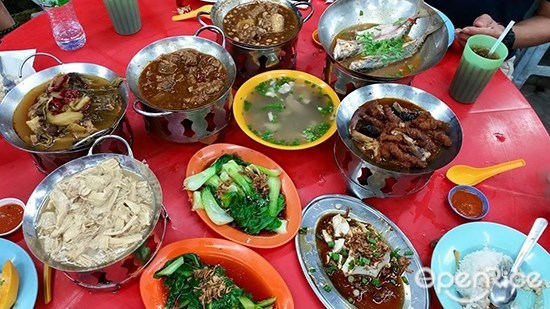 Photo credit: Chong Venice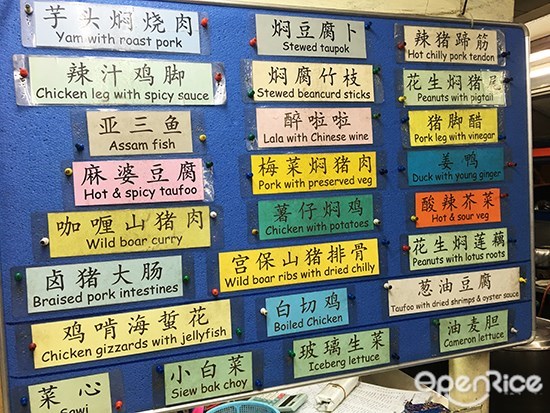 While the pork organs pepper soup are one of the main must try dishes, come here for a filling dinner as they cooks up some patrons favorite homey dishes like peanuts with lotus roots, peanuts with pigtail, wild boar curry, hot & sour vege, Assam fish and extensive menu can be seen on the board or the menu booklet. Prices here made affordable and that is why it is still one of the patrons favorite stalls to visit even at times you have to wait for a table.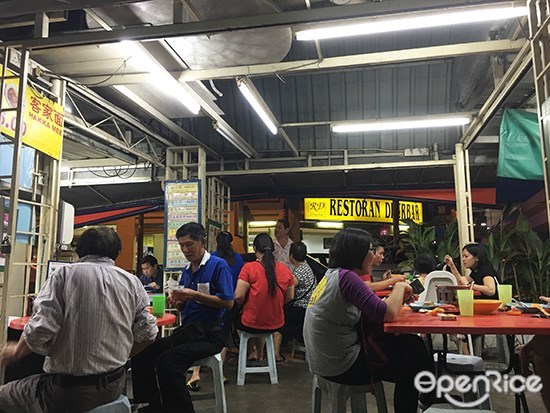 A norm scene where the stall are filled up with patrons during dinner time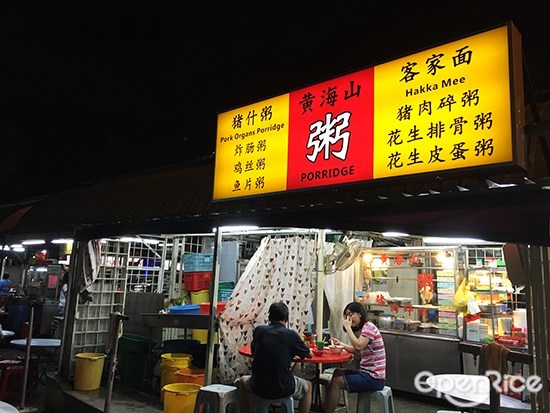 Wait, did we just see the same stall name but this selling mixed innards porridge? Yes, they are from the same owner and if you're in the mood for porridge, this would be a good option! Smooth porridge and had all the pork innards mixture inside with no foul smell, what are you waiting for?
Closed on every Monday, so you know when you should be visiting this Wong Hoi San stall at Jalan Midah next!
Just like the cold weathers ahead of us lately, bet you're thinking for something hot and appetizing isn't it? Head over here to enjoy your bowl of favorite soupy food today!


More information: Wong Hoi San Pork Organs Pepper Soup


For More Delicious Food Articles:


15 Cafes to Check-in Around Klang Valley!
Eating Seafood The Next Level! Pour Em' On The Table & Eat it With Bare Hands!
Hidden & Unique Speakeasy Bars to Visit in KL!
The Must Try Pork Ribs @ Klang Valley!
5 Perfectly Recommended Grilled Toasts You Need to Try!