It's your turn this year to throw a party at your crib and you wanted to present something deliciously edible yet fit everyone's budget range?
Easy, simple and you'll get these ingredients at any supermarket around you easily! What's better is that it could feed about 3 – 4 pax! Christmas is all about the environment and friends, so why not enjoy them at home with these simple steps and ingredients?

Easy D.I.Y Food Platter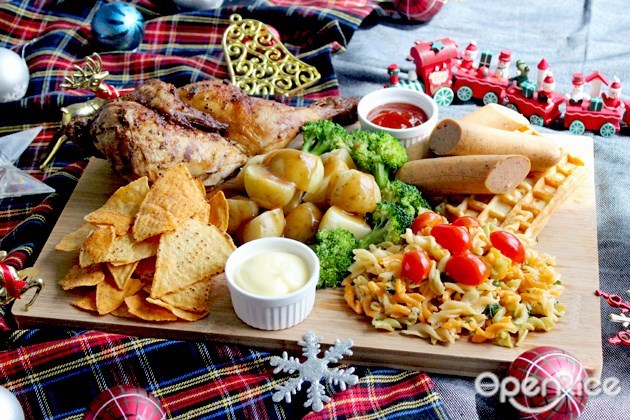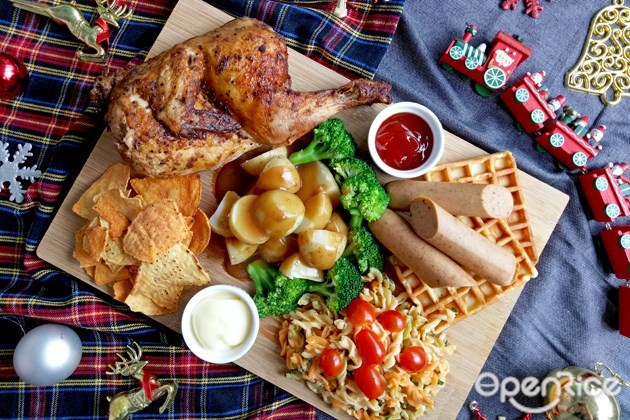 Wait, worry that you're not a good cook? Not a problem at all! Let's see how can you become a 'Bad Genius' and looks absolutely 'Macam Yes' too!
Portion: Feed 3 – 4 pax
Budget: Below RM50.00


Suggested Ingredients: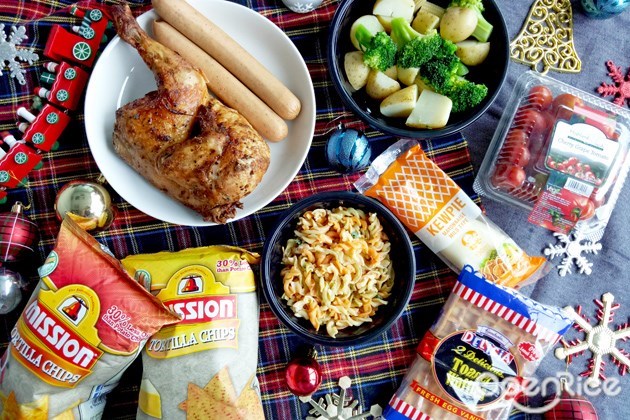 Grilled Chicken, Sausages, Cherry Tomatoes, Waffle, Pasta, Potatoes, Tortilla Chips, Mayonaise, Chili Sauce.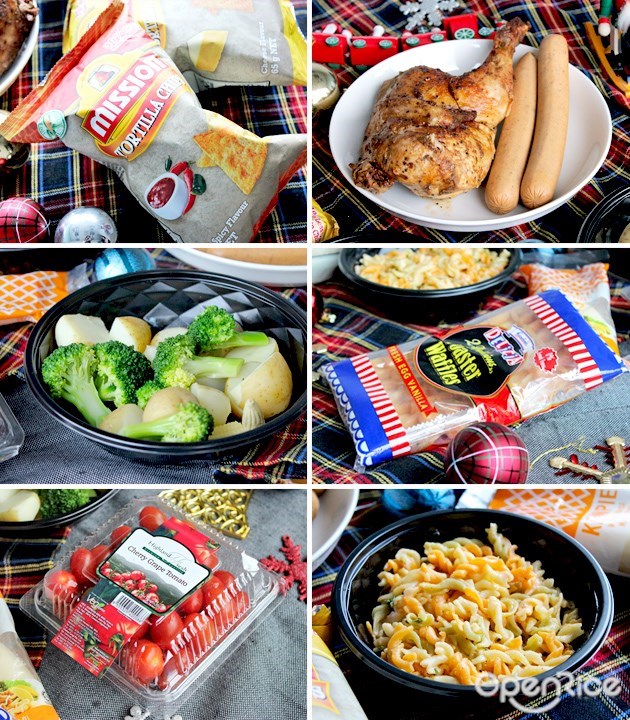 Didn't know serving a platter of food is this affordable and the hacks are so simple? Placing the food nicely and looking for the nutrients needed, color, ingredients, and taste sum it all!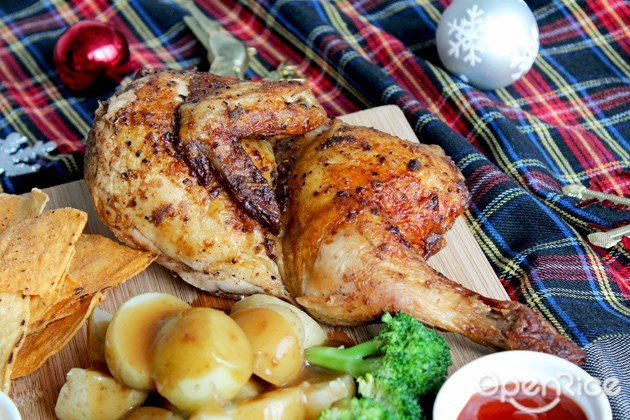 Not into Turkeys? No problem! You can always get your favorite grilled chicken as the substitute! Of course, it doesn't limit to grilled chicken, you too can replace them with fried chicken. Other favorites like lamb or beef steak are great too.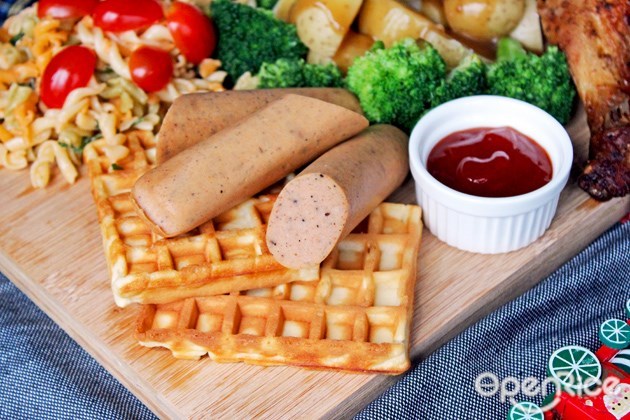 Sausages were one of the best finger food to munch on. Easily available anywhere at the supermarket, pick your favorite and voila!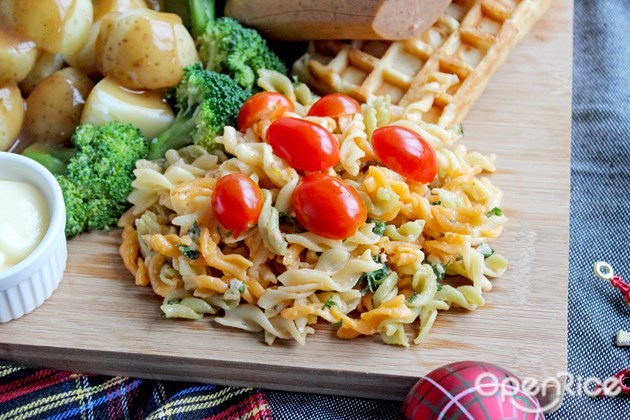 Move on to the next bite, what's a platter without adding some pasta? Be it the spirals or the spaghetti, they can be eaten as salad sides as well. Mix them up the aglio olio style would be a great option too.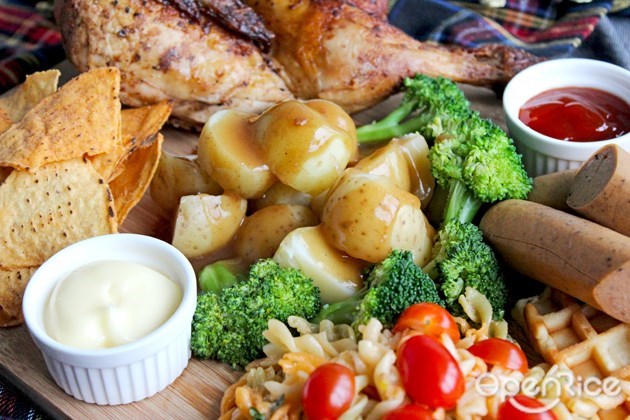 No worries, vegetables, and carbs are included! You can always mix in your favorite vegetables making it a small portion of broccoli, carrot, cauliflower or even Brussel sprouts, with boiled potatoes and the brown sauce mix! Simple isn't it?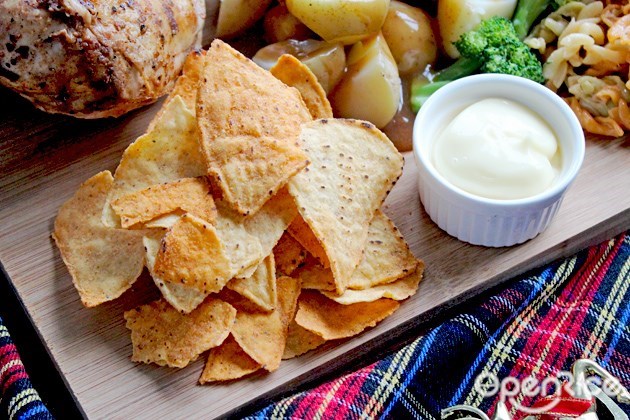 Adding in something healthier like tortilla chips instead of French fries would be great too! Buy a pack of any favorite tortilla chips and the mayonnaise as the dipping sauce; they are really a great match!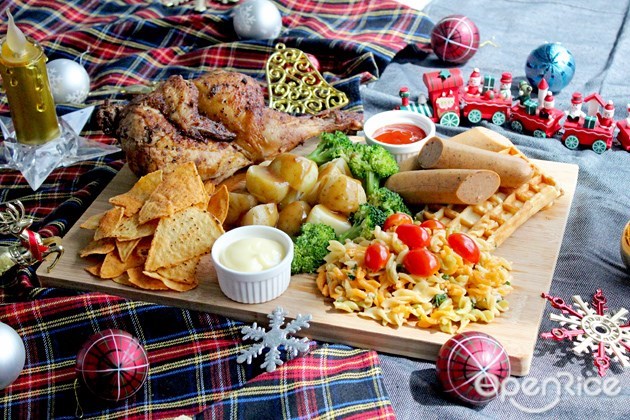 Last but not least, placing them nicely on the platter and there you go! Everything placed accordingly, isn't it exciting that you've created a platter on your own?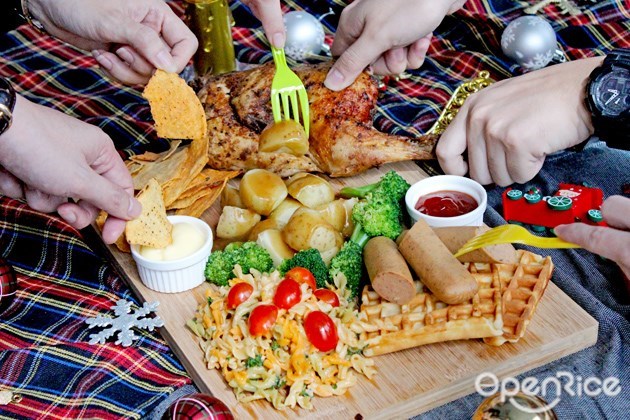 Who says there isn't a budget Christmas this year? Get everybody involved in the platter making process is a great idea and it'll never be a dull Christmas this year with good and delicious food without overspending!