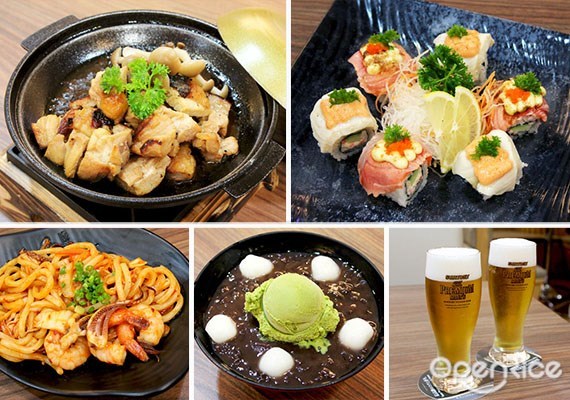 If you're searching for a new go-to spot,
MOF Japanese Dining
is the answer – offering enticing menu ranging from savoury main dishes to desserts, this Japanese casual dining restaurant will soon become your favourite eatery while you do your shopping in Sunway Pyramid.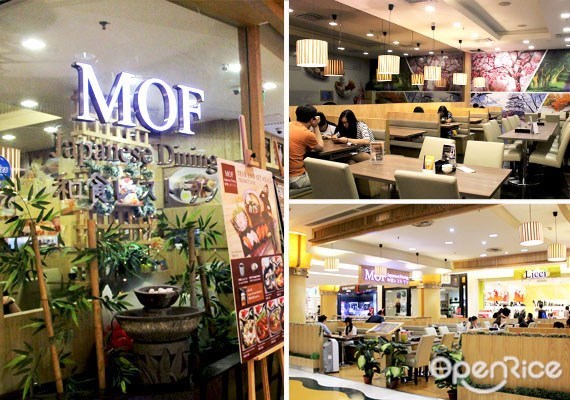 The restaurant's setting is cozy and homey, while the service is friendly and faultlessly efficient. Social media addicts would love the kiosk seating area for the camera friendly lighting despite the busy walkways, but it's suggested to give it a pass and go for the inner house area if you prefer a quiet ambience instead.
Toubanyaki Set
Toubanyaki, a unique Japanese dish that means to serve food on heated ceramic plate – the ceramic plate continues to emit heat for a long time even after it gets removed from heat sources – this special serving style allows you to enjoy the belly-warming food at its tastiest!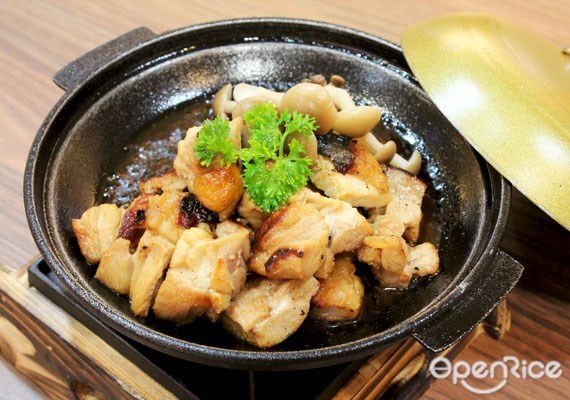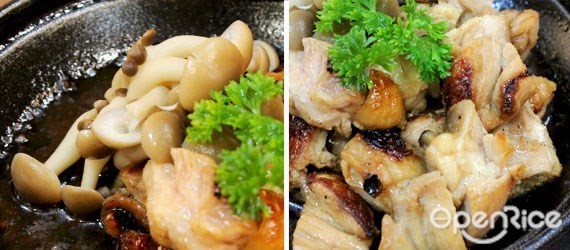 Tender and juicy chicken chunks diligently grilled until slightly charred with a touch of scorch aroma, accompanied with Japanese mushrooms – Tori Toubanyaki is absolutely appetising and comforting, effortlessly anyone's favourite!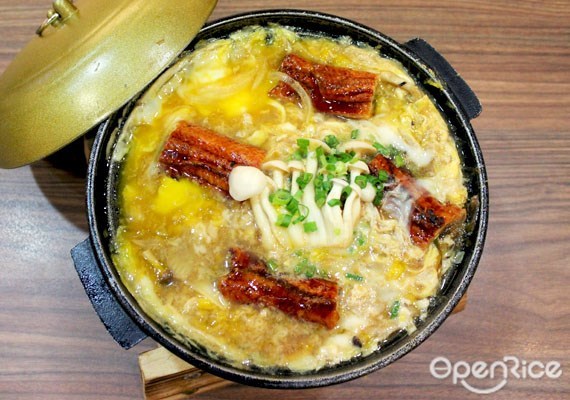 Grilled eel and egg easily form a heaven-made match – Unagi Tamago Toji is indeed a genius creation as the two core ingredients complemented each other very well. Succulent eel pieces with pleasingly chewy eel skin coped with soft and tofu-smooth egg, simply irresistible.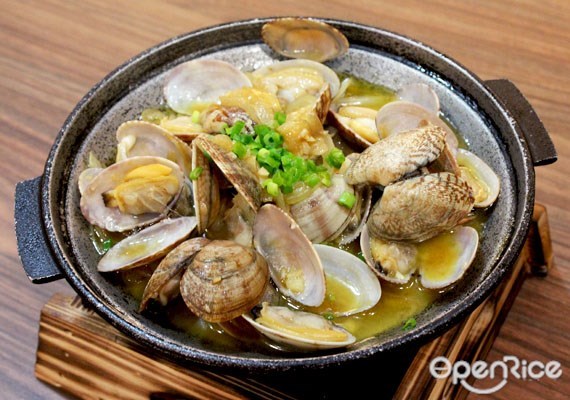 Asari Toubanyaki isn't the usual seafood dish that bores you with only "freshness" and "sweetness" – short neck clams stir-fried with garlic butter sauce for the rich complexity and delicate flavours, served before thoroughly cooked to avoid overcooking on the heated ceramic plate, very thoughtful we'd say.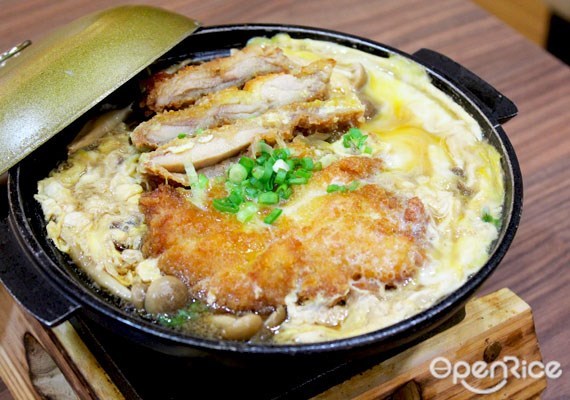 Chicken Katsu Tamago Toji, deep fried chicken cutlet partnered with raw egg poured on heated ceramic plate, not only does it tasted good but also substantial and tummy-filling, certainly a good-to-go for small eaters to share.
Side note: All Toubanyaki dishes can be served as a la carte items or set meals that come with salad, miso soup and rice.
Donburi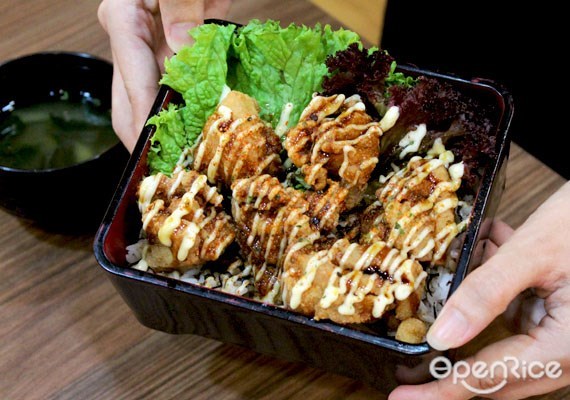 Tori Karaage Jyu is MOF's best-selling Donburi and we certainly know why – crispy and juicy fried chicken chunks drizzled with Japanese mayonnaise and sprinkled with a little chili powder, plentiful flavours awesomely done.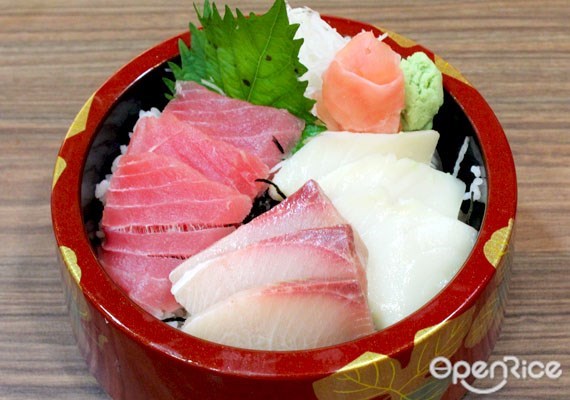 Fragrant sushi rice blanketed with fresh assorted sashimi comprising white tuna, fresh tuna, and yellow tail, Sanshoku Don is an absolute must-try for all sashimi lovers.

Sushi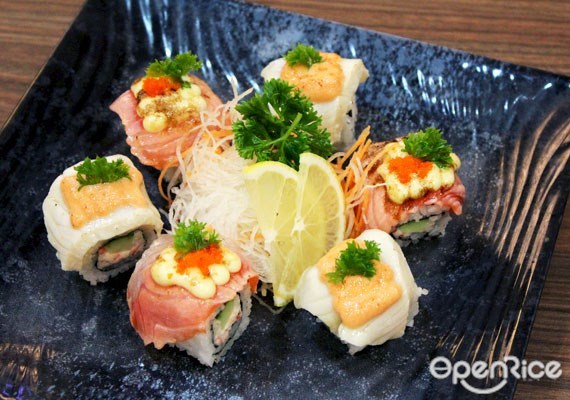 Salmon & Shiro Marugo Maki was beautifully plated – luscious salmon and white tuna accentuated the taste and texture of the sushi, served with shredded veggies and lemon slices for a refreshing aftertaste.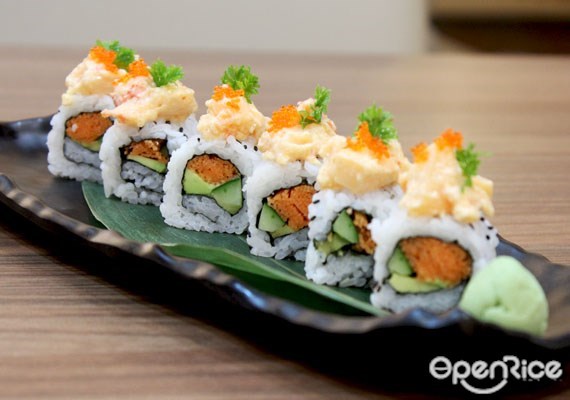 Check out Lobster Maki too – crunchy veggie sushi rolls crowned with delicate lobster salad and crab roe, a healthy and delightful medley to enliven your day.

Kimuchi Yakiudon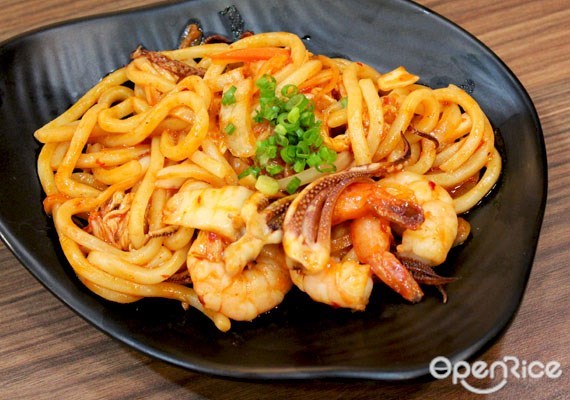 We highly recommend you to try Kimuchi Yakiudon – springy udon is set off by the piquant flavour of kimuchi, complemented by fresh shrimps and squid, a true blessing to our taste buds!

MOF Sarada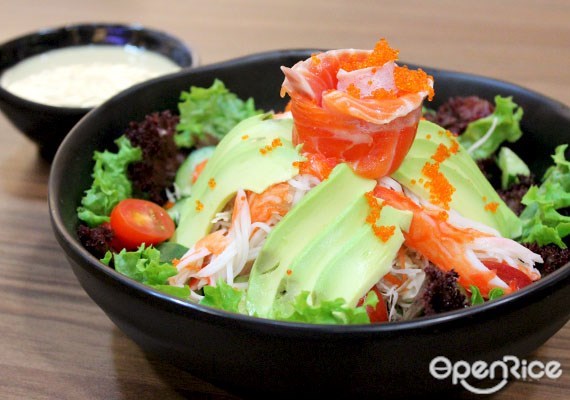 MOF Sarada is the signature salad of the restaurant. Assorted fresh veggies accompanied with salmon, shredded crabsticks and avocados, topped with aromatic sesame dressing – a perfect healthy bowl for everyone!

Wash down your feast with a half pint draught beer for ONLY RM15.90 (original price: RM22), this promotion is applicable for any promotional set meals and set meals from a la carte menu, sounds inviting?


Dessert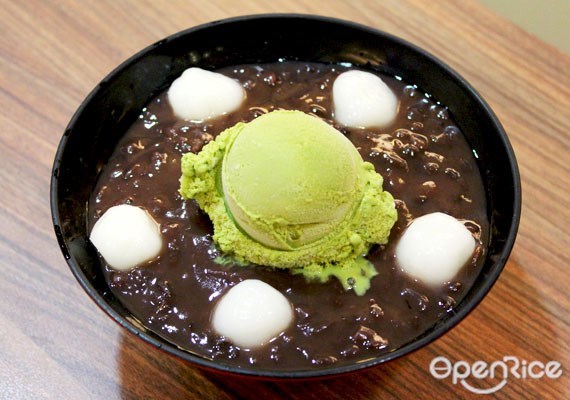 Last but not least, wrap up the feast with some nectarous desserts! Macha Zen – red bean puree topped with rich and smooth Matcha gelato ice cream and chewy mochi, this icy dessert was our top pick among all; a bowl of heaven, if we were to sum it up.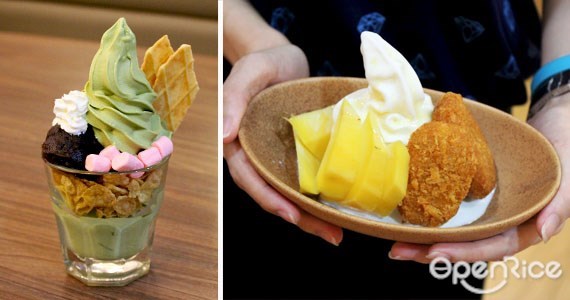 You will be pleased to find out MOF actually offers soft serve ice cream too. The portion of Macha Mini Parfait was just nice after a tummy-filling meal; if you prefer something more exciting, Mango Imo will be your best bet – the combination of sweet mango, vanilla soft serve ice cream and fried pumpkin cake is absolutely worth trying.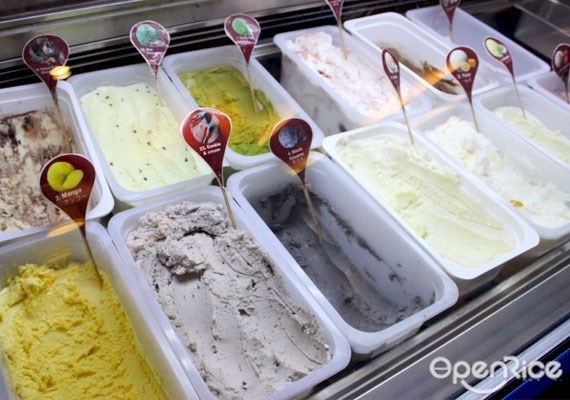 Indulge yourself with more selections of gelato ice cream, ranging from matcha to sesame, yuzu and wasabi – definitely sufficient enough to keep your sweet tooth satisfied.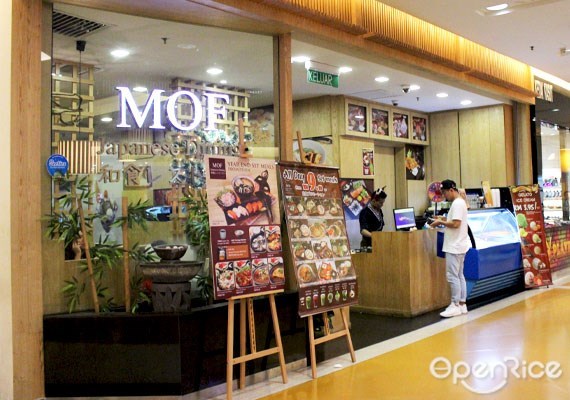 Aside from the beers promotion, MOF Japanese Dining does offer all day set meals too, with prices starting from RM9.90 ONLY! Plan your next date at MOF Japanese Dining now!
More about MOF Japanese Dining, click [HERE]