When people think of cafés, their primary destinations usually include Puchong, Subang Jaya and shopping malls; rarely ever Kota Damansara. We would like to change your mind by showing you just what exactly Kota Damansara has to offer! Plenty of cafés in Kota Damansara have been well-received recently. Allow us take you on a date to these 7 cafés and show you what they're all about.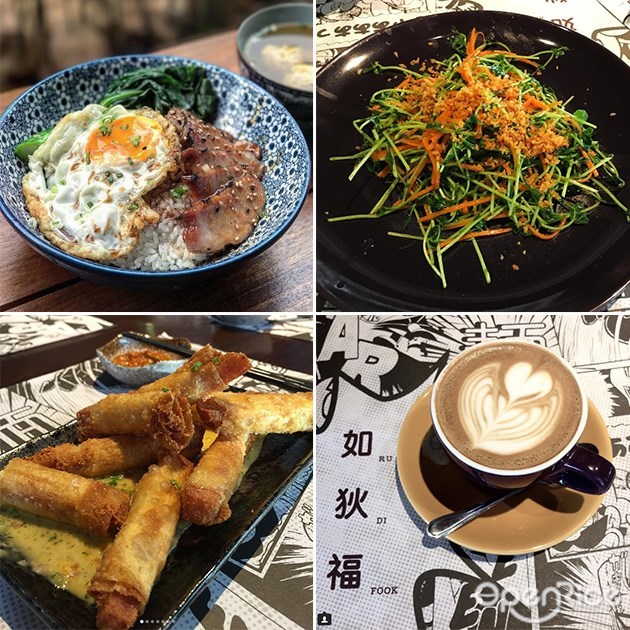 (Credit: rudifook, bhtan528, missy_irene_k, xinjie0630)

Ru Di Fook shook Kota Damansara with their authentic Hong Kong wonton noodles. This quirky Chinese and Japanese fusion café is part contemporary part retro and introduces fusion food with tantalizing selections, such as wonton noodles served with a Japanese half-boiled egg and BBQ pork rinsed in yuzu, tomato salad dressed in umeshu wine and fu zhuk served in the style of a Japanese egg custard. Everything here bleeds with pure imagination.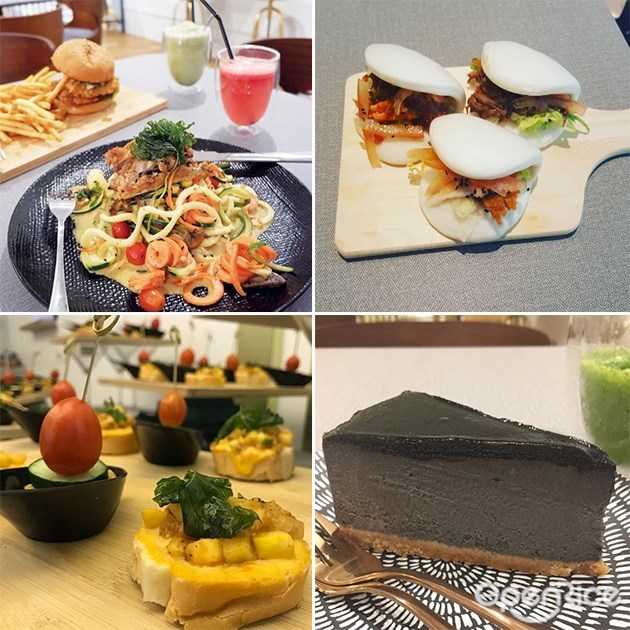 (Credit: ziffy.my, thefoodbunny_malaysia)

One of the latest additions to the café scene in Kota Damansara, Ziffy Café establishes themselves as a humble café serving Australian-inspired food with a local twist. You can now eat Donald Duck in the form of a teriyaki duck burger, served with a mouthful of sweet potato fries. Foodies are sure to have a field day at Ziffy Café, because deliciousness is a guarantee for every single one of their dish.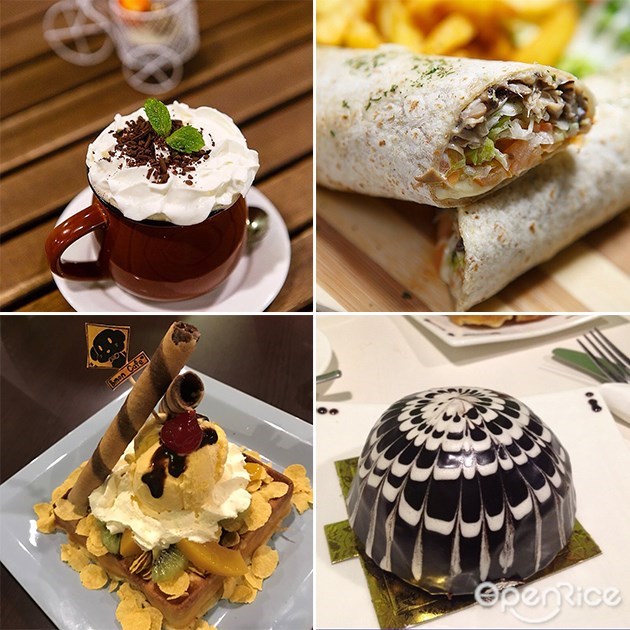 Caffeine fanatics will be thrilled by their signature Bmon Plants, a cup of coffee that's made to resemble a potted plant with the help of some whipped cream, cocoa powder and walnuts. You may also opt for the Green Tea Latte, dressed in a latte art of cherry blossom petals and strong in a balance of matcha and sweetness. Food is creative and fun in presentation. Moreover, the café is decorated in a way to make you feel as if you're at home. Definitely a good place for those who seek for homely cafés!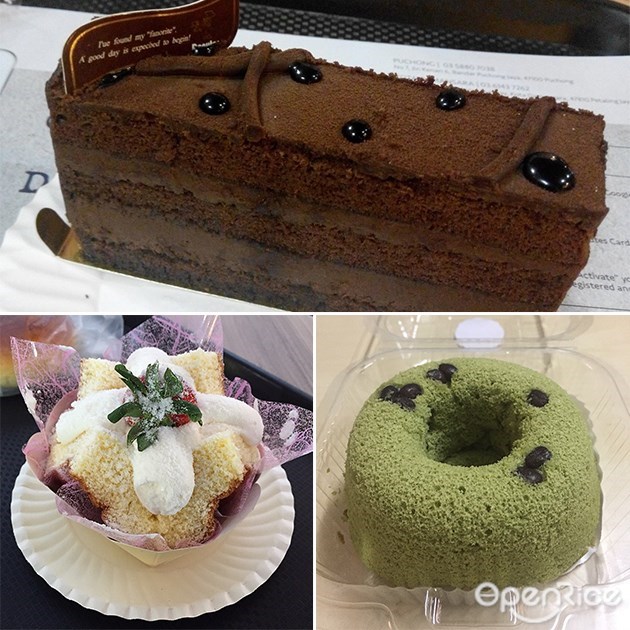 What do you know — there's a Kota Damansara branch of this lovely Taiwanese café-cum-bakery too! Night owls love hanging out in the shop when it's midnight to enjoy a cuppa along with some of their finger-licking pastries, such as the popular Taiwan Rosong. Handcrafted cakes are put on display to lure in potential customers and a selection of tea and lattes are available for the lads who are looking for a nice play for an afternoon tea.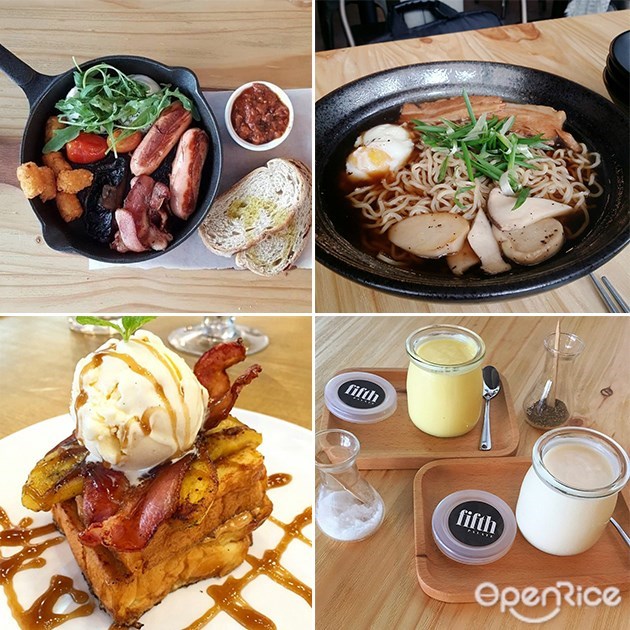 This family-run restaurant is another shining star in Kota Damansara's culinary scene. Their ramen has been reputable amongst locals; ramen noodles served in a light shoyu broth with slices of braised pork belly, mushrooms and a poached egg. The Drunken Frenchman is also another spotlight. No, it doesn't come with any actual drunken Frenchman, but it does come in a plate of goodness that's made up of Fresh toast, caramelized banana slices, grilled bacon and peanut butter. The combination makes for a surprisingly pleasant flavour!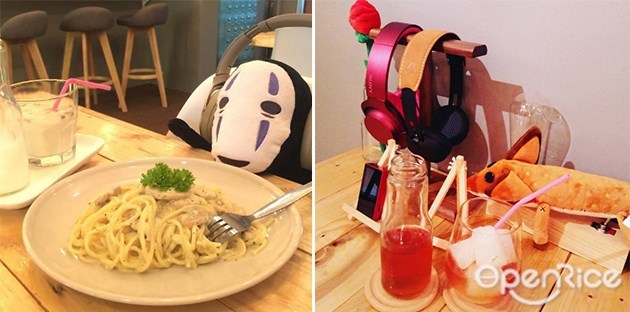 (Credit: siewkhian, beeyeen)

Stars Picker Audio Café takes on an unusual concept — headphones! Hence, the "audio" in their name. This is the perfect place for anyone who's looking for a quiet place to relax and listen to music, as headphones are available for patrons' personal use. The food selection is small, but offers just enough to keep your taste buds entertained as you escape to your own fantasies through one of their handy headphones.



Unlike other cafés on this list, Olfactory Bulb only begins operating in the evening and functions as a café-cum-bar. The place is illuminated by dozens of lightbulbs hanging from the ceilings, making it dimly lit and creating an ambience that best suits night owls who are looking for a nice place to have desserts and let loose at. Beverages are the highlight of this café, but the food is delectable enough to catch attention too. The confectioneries, especially the waffles are to die for!