Taman Paramount
or Paramount Garden is an old area with many long-standing restaurants hailing from years back owing to their tasty recipe to success. The area is sandwiched among residential houses, which supplies a steady stream of customers to the eateries around. Of late, a few new eateries have also been introduced to the area which have witnessed quite a roaring success as well, namely the infamous MyBurgerLab and Awesome Canteen. Nonetheless, let's take a look at what else is worth paying Paramount Garden a visit for.
(The restaurants are arranged in no particular order. Some of the establishments below are not halal.)
1. O&S's Penang Delicacies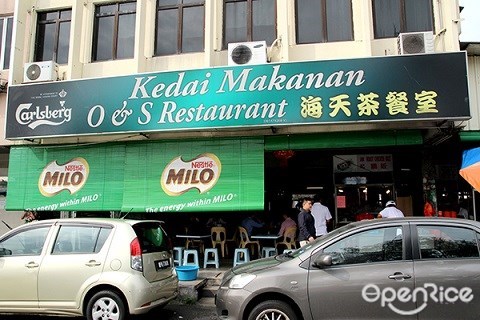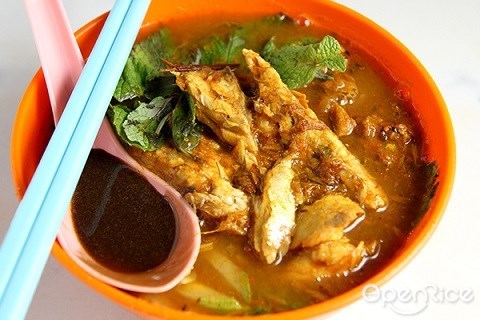 Restaurant O&S occupies the corner shop of the same row as XO Fish Head Noodle and Choon Prawn Mee. It is constantly packed owing to its popular hawker stall occupancies. A number of its famous hawker stalls serves popular Penang delicacies, such as the Penang Chee Cheong Fun with prawn paste, aromatic Asam Laksa with large chunks of mackerel, fragrant Penang Curry Laksa with generous ingredients, and delicious Char Koay Teow. Other than these Penang delicacies, the Yong Tau Fu and Pork Ball Noodles are also very delicious.
2. XO Fish Head Noodle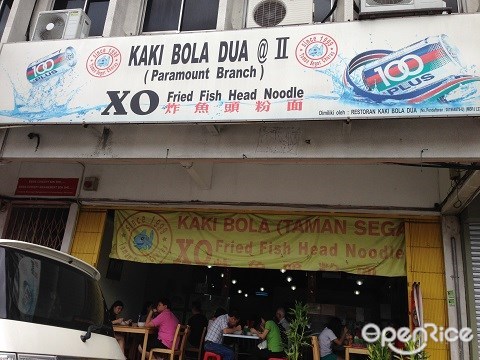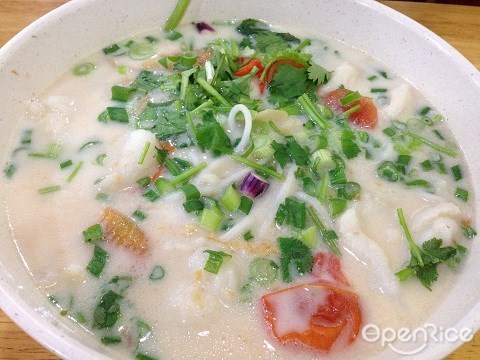 A couple of shop lots away from Restaurant O&S, XO Fish Head Noodle also constantly has full occupancy. A large bowl of noodles is served with generous chunks of fish meat. Meanwhile, the soup is milky and sweet with three different types of soup available – XO soup, clear soup, and tom yam soup. Needless to say, the XO soup with milk is the best seller as the soup contains a faint trace of XO, which kicks it up a notch.
3. Choon Prawn Mee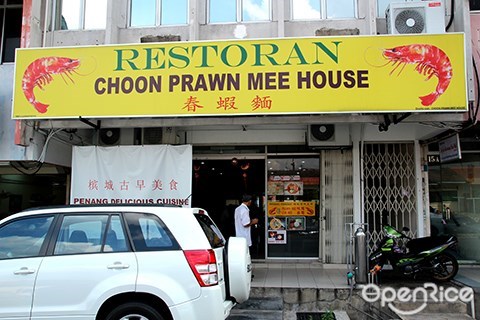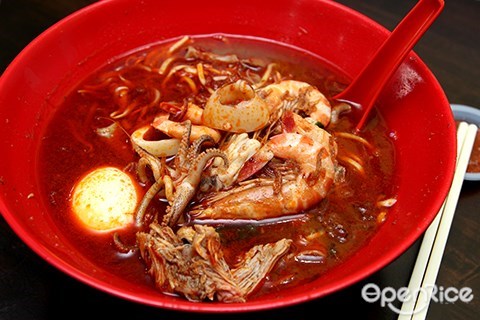 An original occupant of O&S Restaurant, Choon Prawn Mee has recently moved into a nearby shop lot to cater for the ever growing demand for a piping hot bowl of Prawn Mee. The best part of the Prawn Mee is its soup which contains an extremely rich and sweet prawn flavour. The Prawn Mee King is a particular gem, containing decent-sized prawns, pork rib, pork intestine, and squid.
4. Loong Foong Roasted Duck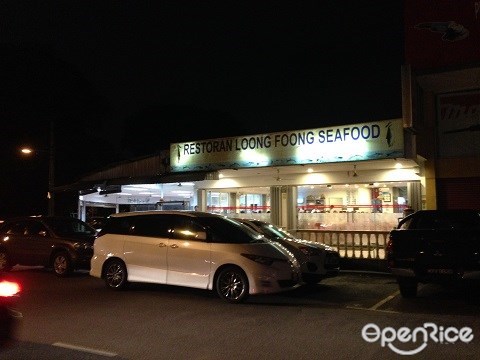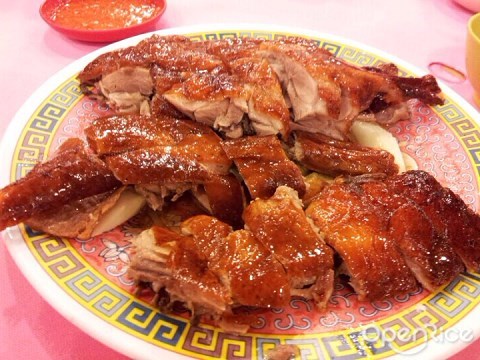 Rounding the corner from Choon Prawn Mee is Long Foong Seafood Restaurant which serves a much better duck rather than seafood. Be warned: come early before the Roasted Duck gets sold out, which usually happens past 8pm. The duck meat is soft, tender, and juicy with wonderful flavouring. Its golden brown crispy skin is the epitome of a perfectly roasted duck.
5. Char Siew Zhai Wantan Mee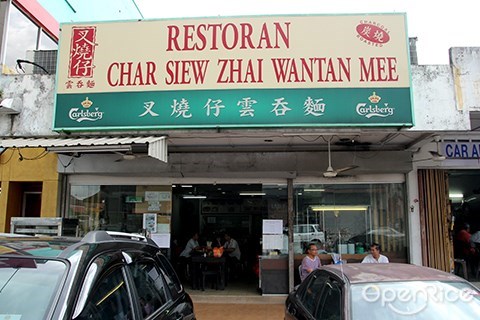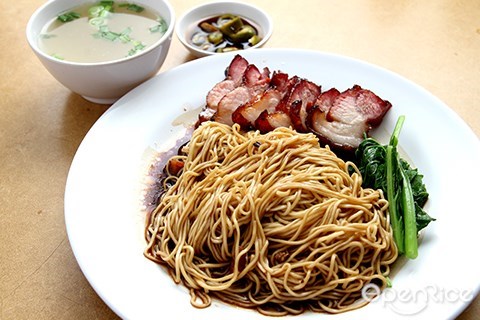 The eye catching method of preparing its wanton noodles will definitely make this eating experience a memorable one. Once boiled, the noodles are splashed with cold water before being tossed high up into the air a few times. Fingers crossed that it will not get caught in the ceiling. Apparently, this method of preparation enhances the noodle's springiness and the ability to absorb flavours. Living up to its name's sake, its roasted pork comes in thick juicy cuts as well.
6. Goldview Hakka Food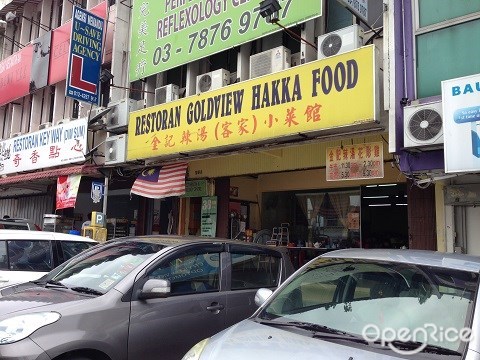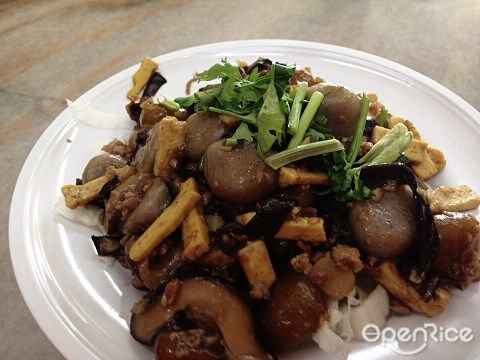 Moving on to the next row of shop lots, Restaurant Goldview Hakka Restaurant is located right opposite Giant Hypermarket. Delicious Hakka delicacies can be found here. The Fa Tiu Kai is definitely a crowd pleaser, served in a clay pot to preserve its flavours which has been enhanced with the use of Chinese rice wine.
7. Ah Wah Hokkien Mee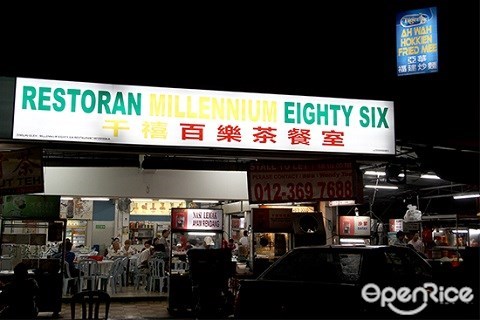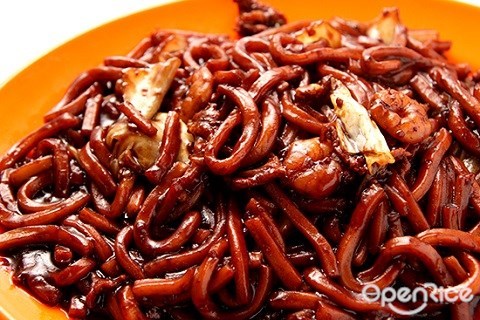 Millennium Eighty Six is also a restaurant containing a great mix of hawker stalls, ensuring the place is packed from day to night. Ah Wah Hokkien Mee is one of its occupant, whereby delicious Hokkien Mee is prepared using charcoal heated stoves for that added oomph. Besides that, the Satay, Nasi Lemak Ayam Rendang, Curry Fish Head, Teo Chew Duck Porridge are also very delicious.
8. Meng Kee Steamed Soup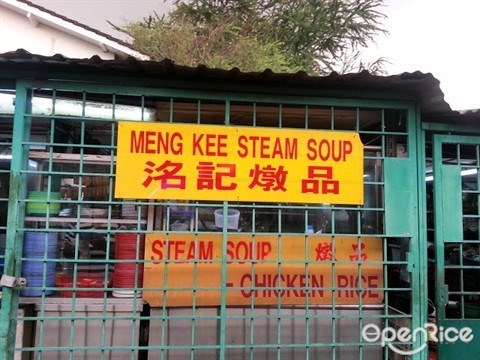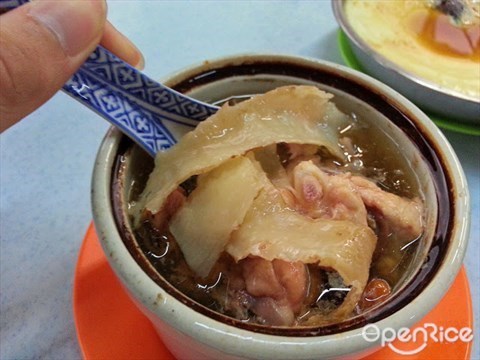 Meng Kee Steamed Soup is an alfresco style stall, serving up piping hot bowls of homey feeling steamed soup, herbal soup, and also some other dishes at very affordable pricing. The soups are thick and marvelously flavoured. Various choices are available, such as ABC Soup, Old Cucumber Soup, Watercress Soup, Pork Ribs Soup, Chicken Coconut Soup, and Tung Kwai Soup. Nevertheless, it can get really packed and be prepared to wait for quite some time for your order to arrive during peak hours.
9. Mei Yen's Fried Ho Fun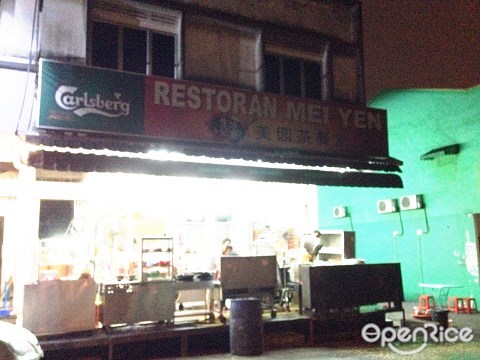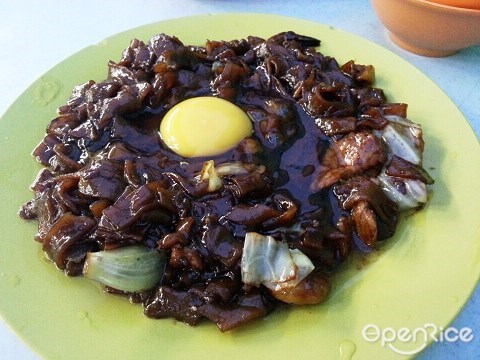 Steering away from the crowded parts of Paramount Garden, Restaurant Mei Yen is situated just a stone throw away. Fans of lalas should not miss the Siong Tong Lala or Fried Lala here. Other than that, the Hokkien Mee and Stir Fried Ho Fun is also really delicious.
10. Apollo Pork Noodles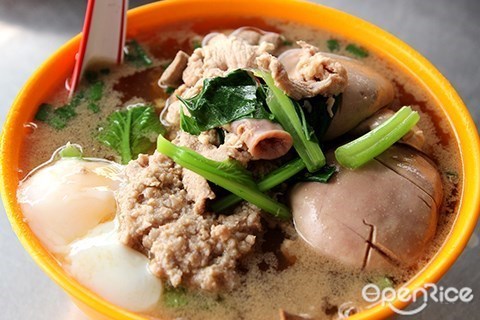 The Pork Noodle at New Seaview Restaurant would make all the hassle of looking for a parking space in Paramount Garden worthwhile. The soup is sweet yet the pork taste is mild and not too overwhelming. Meanwhile, the generous amount of fresh minced and slice pork which has been perfectly marinated also hits the spot.
Discover more Top Prawn Mee in KL
Hunt for the Best Curry Fish Head in KL & PJ
Other Related Topics